Coworking spaces have a bit of a dilemma in their business model. If a coworking space is targeting startups — then, by virtue, they will lose that startup at some point because either it fails or it succeeds.
If a startup runs out of money, it fails. Thus, it's out of the coworking space. However, if a startup succeeds, it needs to hire people and needs more desks within the coworking space. That's when you know you're winning and providing a great environment to work and grow.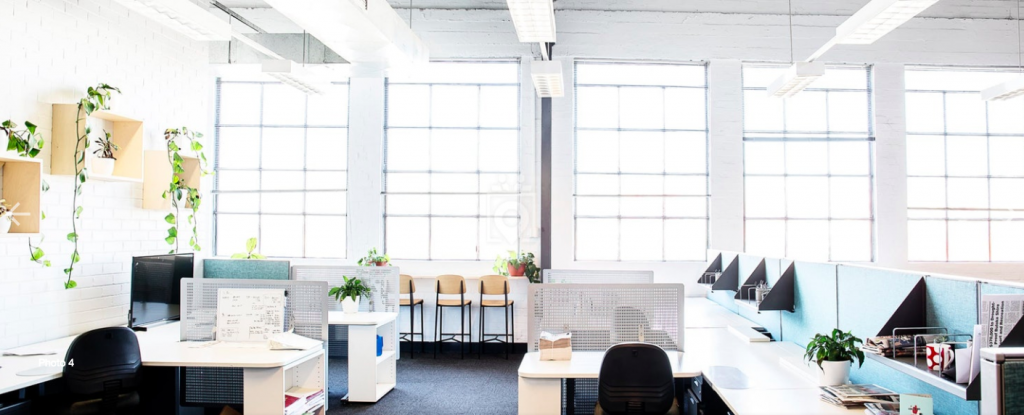 As the new entrepreneur in residence for Inspire9, I am very aware of this journey that startups go through. We've had one such startup go through this growth phase within Inspire9 in a rapid manner — CultureAmp. The four founders Rod, John, Doug & Didier, met a few years back whilst working here. Fast forward five years and they are an overnight success story (just kidding, they worked their butts off!) They are now at more than 60 people worldwide, last year they raised $8.1M for their Series A and they have just announced their Series B (congrats, team!)
CultureAmp is just one of Australia's startup success stories that have grown out of Australia's young coworking spaces.
I remember hearing first hearing about coworking spaces five years ago when I lived in Sydney. I was a naive dude (still am) who was determined to build a business that leveraged the power of the internet. I was introduced to this fellow Peter Davidson who in turn introduced me to Mike Casey. Peter and Mike were at different ends of the startup spectrum. Peter was a VC and Mike the young startup go-getter. They realized the need for a startup ecosystem to start growing in Sydney and they opened Fishburners as a place for entrepreneurs to work. When I met these two champions they asked if I wanted to move in with them; I think I was the fifth resident.
I remember arriving there to work in one of the early days and there being no desks or even wi-fi setup yet. I remember tethering to my phone's hotspot whilst waiting for the wi-fi to be installed. Today, Fishburners has over 260 members and partnerships with the likes of Google, Amazon, Optus, NAB & PWC. It's a fantastic success story and a tribute to the vision of Peter and Mike.
Having moved to Melbourne over a year ago, I immediately started spending a lot of time in coworking spaces down here and getting to know the community. As a newcomer, I really enjoyed connecting with the different communities at spaces like Inspire9, York Butter Factory, HUB and Revolver Creative — each with their own flavor. Opportunities come up every day as a result of looping into your local coworking space; it's the quickest way to build out a network in a new city.
Coworking spaces are transitory environments that form a community around all sorts of interests; startups, development, design, social impact. They have grown up as a business model in Australia over the last two years too. Like many industries, the coworking value proposition has niched down to different target audiences as the supply of coworking spaces has gone up.
For example, I am currently tasked with helping to fill up level 3 of Inspire9 — we call it Foundry9. The problem we solve with Foundry9 is to be the go to space in Melbourne for high growth startups. We're proud to call great companies like Etsy, Eventbrite, Tablo, iflix, WeTeachMe, LittlePay, MyEmma& CultureAmp residents. The team at Inspire9 realized there was a need for a space that served startups that had survived crossing the chasm of death. For the ones who have found that elusive product/market fit. For them, the new problems to solve are things like developing a culture, hiring rapidly and figuring out how to manage sustainable growth.
So that's Foundry9's focus. If you're a startup that would like to be part of that kind of environment — then do email me at [email protected] and I'll be happy to give you a tour.
But even if you don't fit the Foundry9 bill, there's a coworking space for you, I promise. That's the awesome thing about the growth of spaces in the last couple of years. Whether you're a social enterprise, technology startup, hardware business, freelancer, agency or just a curious individual — there's a space for you. So visit your local coworking space, meet some people and who knows, maybe your business might grow out of it, too.
If you're looking for space near you be sure to check out the list maintained by The Fetch.
This article was originally published on Inspire9 Medium.com