Many people would agree that SoCal, for all it offers, is one of the most sought out places in the world to live. The weather is indisputably the most pleasant year round climate available on planet earth. Access to a variety of nature, world class beaches, vineyards, and even skiing don't round out some other local Pleasants. But how about the professional opportunity?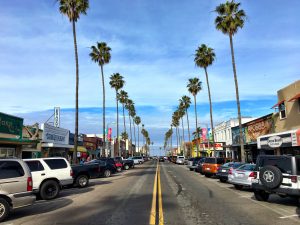 The palm tree lined streets of Ocean Beach, San Diego
For the hungry hustler, moves to San Francisco, New York, Chicago, London, Singapore often offered more promise for a brighter career, in the past of course. With the technology overflow of Silicon Valley and the rapidly emerging remote professional demographic, moves to more lifestyle destinations are on the massive upswing.
I sat down with Brew Johnson the CEO of PeerStreet, who just received $15m in backing from Andreeson Horowitz a few months back. Brew and I discussed the LA tech scene in depth, and I was amazed to hear about the big things happening in the area. The proximity to Silicon Valley, the combination of overflow tech saturation in the state, plus ideal year round climate have made southern California the natural overflow of the Silicon Valley success story.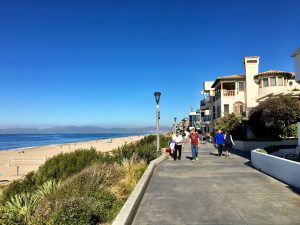 Manhattan Beach where PeerStreet offices are located
Coworking is popping up and dotting the coast to support the growing trends. Cities like Encinitas and Laguna Beach once a little too far outside of the bigger cities (San Diego and Los Angeles respectively) now make a great destination for location independent professionals who want a quieter and more exclusive living/working environment.
ROC (Real Office Centers) has created a network of professional shared work spaces that allow members to have access to all their facilities, anywhere.  Including 13 in LA and Orange county alone their network spans down to San Diego and over to Hawaii. We dropped into their 101 Broadway location downtown and caught up with Community Manager Morgan McMahon who showed us that their 101 location was perfectly situated for startups and collaborative professionals.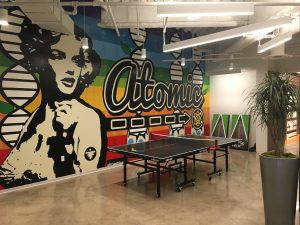 ROC San Diego The Vine Location
If you can manage the higher price tag of luxury living, SoCal is a remarkable place to live, work, and enjoy life.
Some other coworking options in the region:
Wayfare in Costa Mesa
Union Cowork in San Diego
DeskHub in San Diego
Co-mmunity in San Diego
Enrich Coworking (for Lawyers) in San Diego
Union Cowork in Encinitas
LAX Cowork in Los Angeles