Are you running a remote team or serious about starting one? This is the conference for you. The Running Remote Conference 2018 is carefully curated to teach you next-level, actionable strategies and tactics you can utilize the very next day to manage & grow your remote team. This is the type of event you've always looked for but never found, right? Check out the Running Remote sneak-peak on what's about to happen!!
When and where is it on?
Running Remote 2018 is happening on June 23rd and 24th, 2018 in Bali, Indonesia.
How many years has it been going?
This is the first year of the conference, going to happen every year.
What was the inspiration to start it?
Running Remote was founded by Time Doctor, a remote team of 85 in 27 countries and Hubud – voted Forbes's N1 coworking space. We've seen an evolution in work over the last few years: Remote work was once a nice corporate "perk". Now it's a mandatory requirement. Still most employers find it difficult to hire and manage remote employees. The idea behind Running Remote is to provide aplatform to explore every aspect of going remote and heading towards the future of work.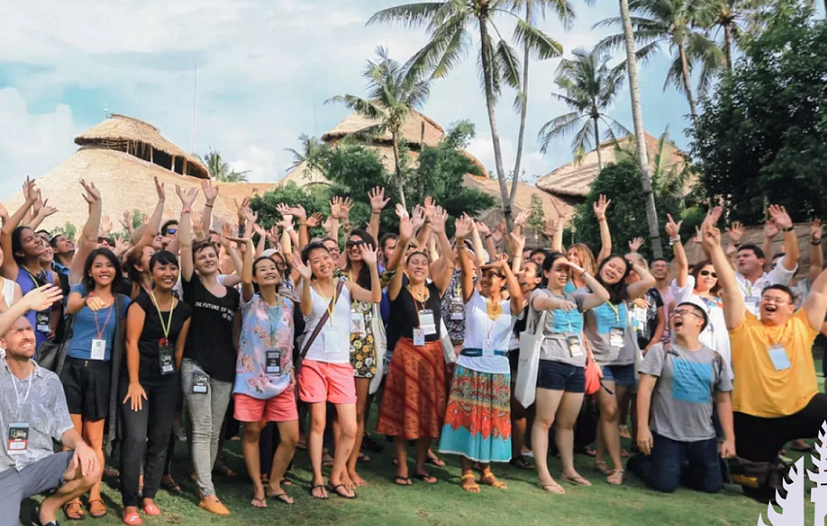 What exciting things can people look forward to?
Running Remote is the world's first conference for CEOs, Founders, and Project Managers of distributed companies. Learn to build and scale remote teams while hanging out in a massive bamboo treehouse village in Bali
What opportunities are on offer for those attending?
The conference will feature a powerhouse lineup of speakers from companies that are remote at their core like TransferWise, Buffer, Atlassian, Github, Gitlab, Dribbble, Flexjobs / Remote.co, Doist, Time Doctor and many more. This is an unique chance to learn from them and also network with other amazing CEOs who run remote companies.
Who will be speaking?

– Joel Gascoigne (CEO & Founder, Buffer)
– Amir Salihefendic (CEO & Founder, Doist)
– Sara Sutton Fell (Founder, Flexjobs & Remote.co)
– Dominic Price (Head of R&D and Work Futurist, Atlassian)
– Dmitriy Zaporozhets (Co-founder & CTO, Gitlab)
– Lara Owen (Director, Global Workplace Operations, GitHub)
– Liam Martin (Co-founder, Time Doctor)
– Sarah Kuehnle (Head of product, Dribbble)
– Indrek Pällo (Chief Representative, Enterprise Estonia Singapore, E-Residency)
– Sean Hodges (Lead Developer, TransferWise
– Justin Cooke (CMO, Empire Flippers)
– Andrea Loubier (CEO, Mailbird)
– Steve Munroe (CEO, HUBUD)
– Eiji Han Shimizu (Mindfulness Coach, Ted Resident)
– Omar Zenhom (CEO, WenibarNinja)
– Stuart Jones ( Founder, Coworkation)
– Trimikha Valentius (Team Lead Developer, Ogilvy Australia )
– Reg Cheramy  (Co-founder and CEO, Stormboard)
What tips would you give to people attending to get the most out of it?
Learn about building and scaling a remote business. Network with experts to build long-term relationships. Explore and enjoy scenic Bali and its culture. Partner/ sponsor the event to promote your business.
How can people book tickets / when does it usually sell out?
Tickets can be booked from the conference website at runningremote.com. The discounted pass is available till April 15th 2018. The full price tickets will be available till the date of conference or unless sold out, whichever occurs first.
Other players involved –
The event is being sponsored by group of companies whose workforce entirely or substantially consists of remote employees. They are Transferwise, Time Doctor, Empire Flippers, Balsamiq, DI Designs Studio, Crunchbase, WebinarNinja, GoGoPlaces, Transformify, Intellyo, Livit, Remote Work Hub and Unicorns in Tech.
Venue: Fivelements, Bali, Ubud
Fivelements, Bali opened in late 2010 as the first of a new genre of wellness destinations bridging the wisdom of traditional healing cultures with innovative wellness concepts. 18 International Awards across hotel, wellness, spa, culinary and sustainable design industries, including the SPA Cuisine Award 2017. Fivelements, Bali has hosted for a number of intelligent events such as TEDx.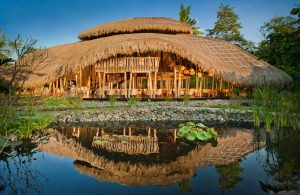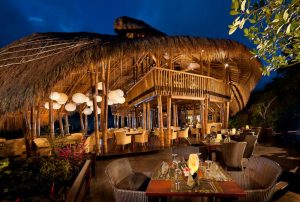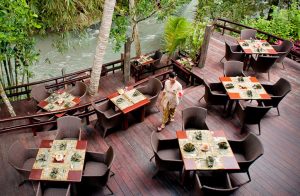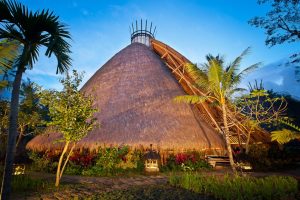 Optional yoga classes overlooking a river will take place before an organic breakfast, followed by world-class workshops, panel discussions and talks in the magnificent gardens and their sacred space.