Running Remote 2019, the first and biggest remote work conference across the globe, is being held again in Bali, Indonesia on June 29-30, 2019.
This year the focus of the conference is on building and scaling remote teams, with topics including:
— How to build culture in a remote team by Adii Pienaar of Conversio;
— Engagement strategies for remote teams unpacked by Marcie Murray of Shopify;
— Exploring venture capital for remote companies with Marvin Lieu of 500 Startups; and  
— Simplifying bureaucracy when you hire remote workers with Tim Burgess of Shield Geo.
Here's a preview of what you can expect to encounter at this thought-leading conference:
Building culture in a remote team
Adii Pienaar (formerly Adii Rockstar) describes himself as, "a life-first entrepreneur that writes."
Currently heading up Conversio, Adii is in the midst of building and scaling a remote team and implementing many of the lessons he's learned along the way at Woo Themes/Woo Commerce about building culture in a remote company.
Adii believes that it is important to have a shared culture from the start of a remote company to ensure that the team is able to be scaled and grow. In Adii's eyes, shared culture is the central component that binds a remote company together and guides how the team talks to each other, interacts and establishes their shared values.
Adii will be speaking at Running Remote 2019 about how he built Conversio as a life and family-first company that seeks meaningful experiences outside of work. He will also discuss how the Conversio core values of honesty, passion, independence, curiosity and rebellion translate into the customer experience and the culture of his remote team. Adii will share how to create a 'Minimum Viable Culture' in your remote team from day one and how to evolve this culture as your business expands.
Engagement for remote teams
Marcie Murray is the Global Director of Support at Shopify and has a dynamic global team of people who work remote across Canada, Ireland, New Zealand and Manila.  The team has grown over the past four years from a small team of 20 remote employees in one city to a remote team in excess of 1,000 employees around the world.
According to Macie, "When we started building a remote team about four years ago it was a bit of test, but as we started tapping into fantastic talent pools across the world, it changed the dynamics of Shopify."
At Running Remote 2019, Marcie will talk about what those dynamics are and how the remote team engagement strategies used by Shopify have not only brought their global employees together, but have also positively impacted customer experience.
Venture capital for remote startups
Marvin Liao is a Partner at 500 Startups – a global seed Venture Capital Form & Startup Accelerator based in Silicon Valley. Through his experience, Marvin has come to believe "the most interesting startups run as remote companies, though Silicon Valley has largely ignored remote companies to date." As such, Marvin claims "the future of software is in wholly remote companies."
In his presentation at Running Remote 2019, Marvin will provide an interesting perspective to remote teams, giving audience members a chance to take part in the world's first remote company VC panel. If you are looking for funding for your remote startup, this is one session not to miss.
Hiring remote workers globally
Tim Burgess and Duncan Macintosh at Shieldgeo coordinate international employment arrangements in over 55 different countries.
Tim and Duncan will be running a workshop at Running Remote 2019 that's focused on practical steps to hire, employ, compensate, manage and terminate remote employees compliantly in any country.
Want to know more?
Are you currently building and scaling your remote team, or do you have a dream to build and scale a remote team? Come along to Running Remote 2019 in Bali to learn these tips and more from the experts. With coupon 'coworker' you'll get 20% off the ticket price. Secure your spot now!
Running Remote 2019 booking details
— Running Remote 2019 will take place in Bali, Indonesia on June 29-30, 2019 at the Sofitel Bali Nusa Dua Beach Resort.
— Leaders in the remote work field, including Nick Francis (Help Scout), Andrew Warner (Mixergy) and Andreas Klinger (Head of Remote, AngelList) and many other thought-leaders will present at the conference.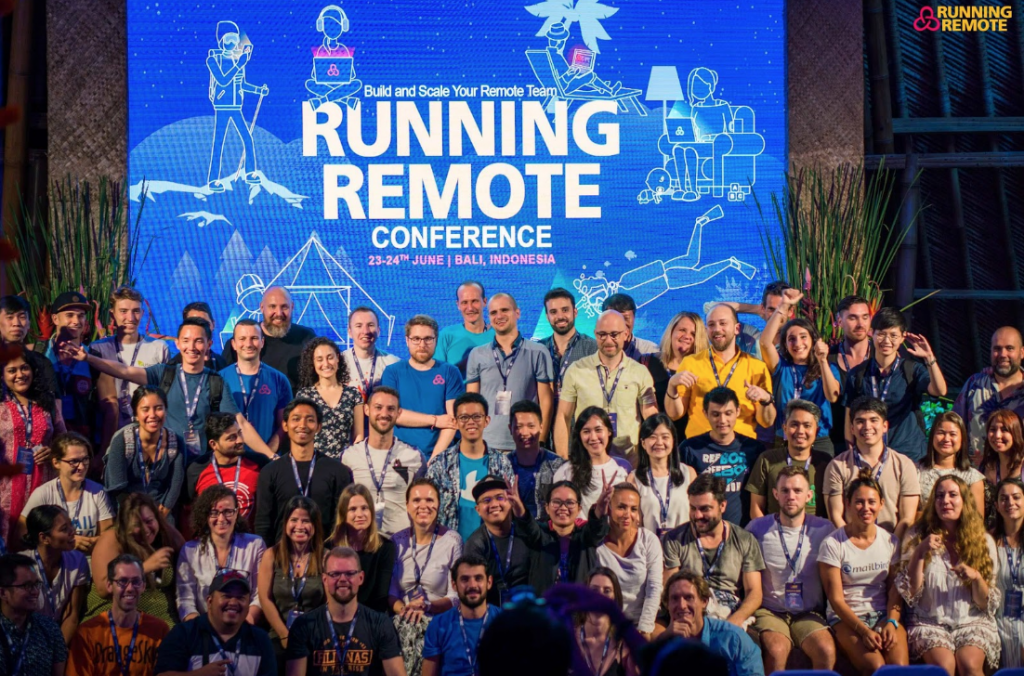 Sponsors
The conference would not be possible without the partnerships between Running Remote and the generous support of its sponsors: Mural, Twist, Time Doctor, Republic of Estonia E-Residency, Weremote,  Crunchbase, Selina, PayStaff, Publicize, iglu, Hubud, balsamiq, Livit, sli.do, Quickee and Workplaceless.
For article requests, please contact [email protected].