This year, Coworker's Members' Choice Awards went to OneCoWork Marina Port Vell in Barcelona. But what exactly is it about this coworking space that makes it so incredible? We caught up with the team at OneCoWork and learned all about their vision, culture and features. Here are the five main reasons that OneCoWork Marina Port Vell goes above and beyond the rest.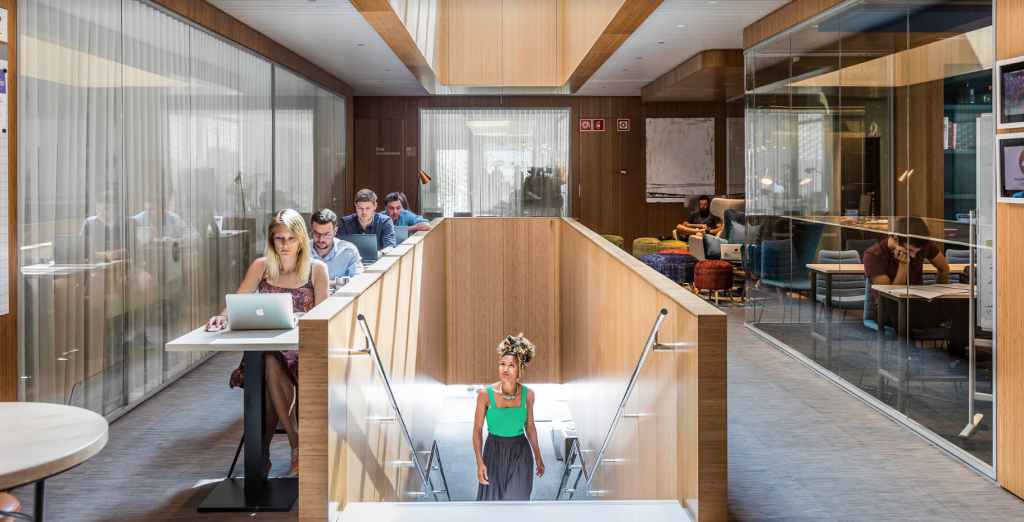 Would you believe that the winner of Coworker's Members' Choice Awards in Barcelona is only two years old?
It's true!
We caught up with the guys from OneCoWork Marina Port Vell to find out exactly what makes them stand out amongst all the other spaces listed in Barcelona.
After chatting about all things OneCoWork Marina Port Vell, we've narrowed it down to five key attributes that truly make the space one of the best in the world.
— Unbeatable locations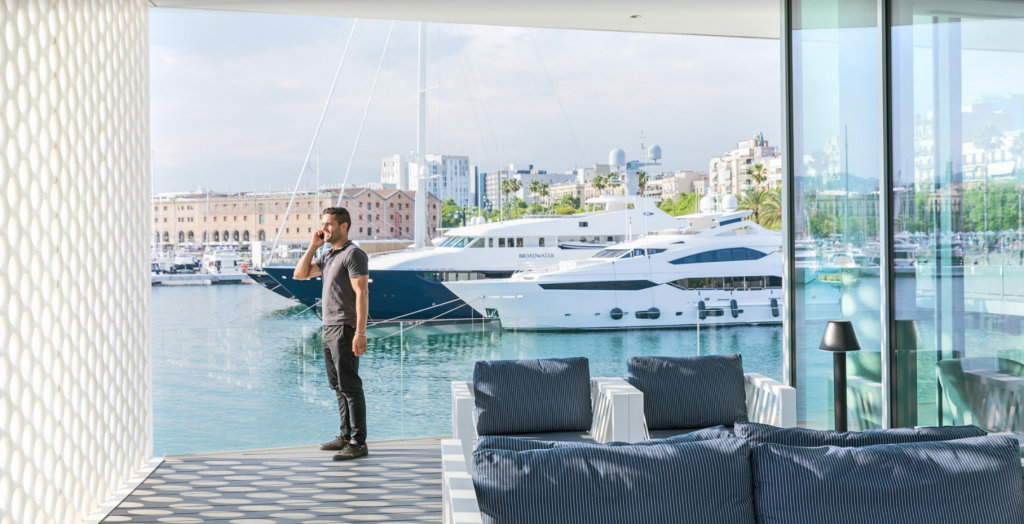 Based inside the exclusive OneOcean Port Vell compound, OneCoWork is quite possibly the only coworking space in Barcelona situated literally over the water while still benefiting from 24/7, high-level security. Sitting outside on the spacious but calm terrace that surrounds the building is perfect for working or taking a break amidst the sea breeze. What's more, being located just a couple of minutes' walk from the beach, coworkers are easily able to head out after work for a paddle or to chill!
If you prefer being in the center of the action rather than out in the calm marina, the new office is just a minute's walk from Plaça Catalunya, which includes both transport links and a truly vibrant atmosphere.
— Impressive Design
OneCoWork has their own team of in-house interior designers who use a combination of art and science to create the perfect office space which maximizes efficiency, productivity and creativity. Their Marina Port Vell office is surrounded by floor-to-ceiling glass windows on all sides, and at Plaça Catalunya, they've even managed to get natural light into the basement! The communal spaces are designed to encourage interaction and collaboration. Plain offices with industrial lighting and grey walls just won't do for OneCoWork!
— One Community
Building a family-like, harmonious community for everyone is the core spirit of OneCoWork. According to many members, the highlight of the company is their full-time Community Management (CM) team. Their wide range of events help members integrate into the community, strengthen their network and develop skills. The CM team is on hand every day to help members maximize their time at OneCoWork, with advice, support and an open door.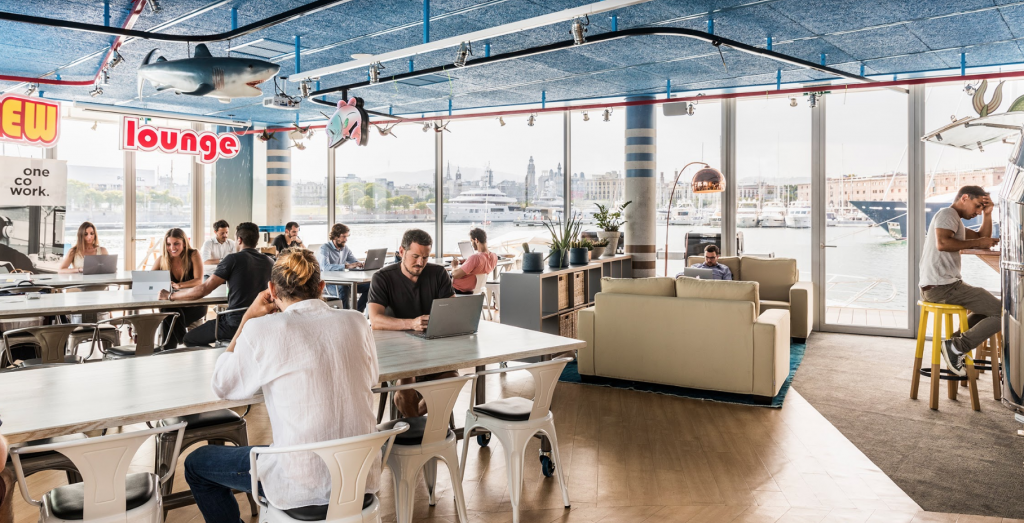 — Events
The OneCoWork calendar is packed with events every week that are free for all members. The events include four unique types: Business, Social, Skills and External.
Business events are networking opportunities, allowing workers to pitch their business idea to others, such as the weekly Breakfast Club on Wednesdays and Roundtable Talks on Tuesdays.
Social events, such as Afterworks that takes place on Fridays at the Hotel 54 rooftop terrace, are a chance to relax with other coworkers and leave business at the door! There's also events like weekly yoga to help you relax, and coming soon is the space's co-vacation in Portugal.
Skills events allow you to learn from the OneCoWork team, other members and occasionally visitors, so you can improve your business and working habits. They range from Digital Marketing Workshops to Efficiency crash courses!
External events are those hosted around Barcelona, which OneCoWork members are entitled to go to at special prices – a great perk of membership!
— Convenient Amenities
The only thing better than the free and fresh filter-coffee running all day has got to be the WiFi – high speed and reliable across the office. Fresh, healthy food is delivered to the kitchen every day; meeting rooms and sound-proofed telephone booths are available when you need them and silent air-conditioning complete the package.
Opening Soon – OneCoWork Plaça Catalunya! OneCoWork's new space is due to open any second now, with six floors of shared spaces and private offices ranging from 2-20 people. It's guaranteed to be a hub of productivity, creation and opportunities, with all the energy the OneCoWork team created in Marina Port Vell. And if their first space was anything to go by, this one is sure to sell out fast, so book your tour now to grab a spot!