Sports & athletic-tech entrepreneurs, you might want to give your landlord notice and start packing your suitcase right now… Tel Aviv is now officially your new hotspot.
Olympia Zone @ Merkspace has just opened in Tel Aviv as the first of its kind in the world…
An innovation center specifically for sports entrepreneurs from around the globe, hooking them up a full professional work environment, mentorship programs, strategic consulting, business development, international relations and assistance in raising investments, mergers and acquisitions.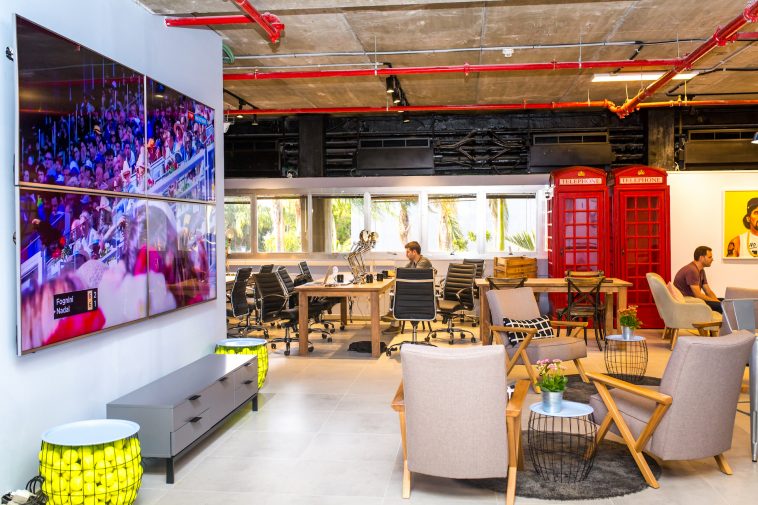 Olympia Zone will be Merkspace's 4th location (with 3 others in Tel Aviv and 1 in Amsterdam).
Founder and CEO of Olympia Zone, Guy Primor says, "We have chosen to spearhead innovation in sports around the world. We see tremendous growth in recent years in terms of sport and innovation, with only $ 2 billion invested in various sports-related projects in the past year. We strongly believe in the young generation of entrepreneurship in Israel and are happy to promote blue and white technologies for every group, athlete and sports fan in every corner of the world."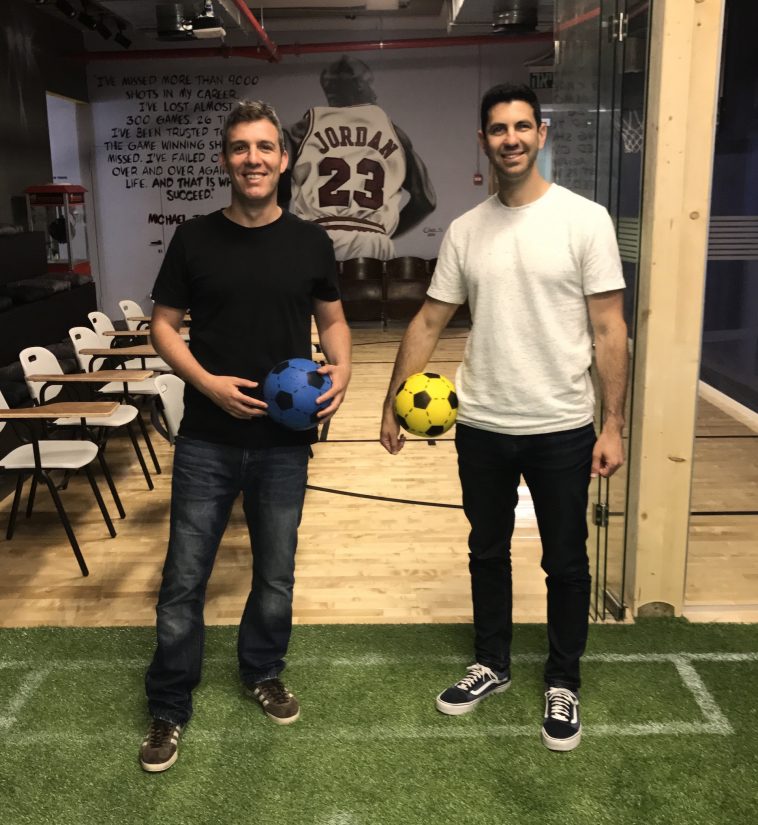 We got in touch with Guy Primor to get the scoop…
1. Where did the idea for Olympia Zone come from and how did it happen?
"The idea came to life when my parter, Eyal Baumel, and I realized the tremendous growth in sports innovation, where technology is really changing the way sports is being played, watched, coached and managed, together with the great need of both sports organizations and startups to connect with each other and work together."
2. What are some of the hottest sports-tech startups in Tel Aviv right now?
"There are some great sports-tech startups in Tel Aviv and if I need to name a few I would say that WSC sports, Playsight and PhysiMax are doing great things right now.
PhysiMax provides athletes and sports organizations with actionable insights for maximization of athletic performance, prevention of non-contact injuries and safe return to play facilitation, through movement pattern analytics. PhysiMax innovative technology allows objective movement assessment to be carried out quickly and effectively, providing immediate feedback.
PhysiMax serves pro-sports and collegiate teams such as the Indiana Pacers, University of Maryland, University of North Carolina and University of Connecticut, as well as elite military such as the Army at West Point and US Marines.
WSC Sports has developed the technology that automates sports video highlights creation and can customize video packages for difference digital scenarios and fan preferences. This enables our partners to generate and distribute professionally edited clips and videos instantly at large scale. The platform is being used by media right owners like Turner and Fox Sports, and supports different sports leagues like NBA, NFL, MLS, US Open Tennis and others.
Playsight is a cloud based "Smart Court" sports video and analytics platform, integrating what happens on-court with an interactive and social online community. Amongst their investors are former number one ranked Tennis players Pete Sampras, Chris Evert and Novak Djokovic."
3. If an international / overseas sports-tech startup wants to relocate their HQ to Olympia Zone in Tel Aviv, do you offer any assistance with visas?
"We provide full assistance to international teams with the whole relocation process, including visas, accommodations, transportation, etc."
4. Tell us a bit more about the mentoring programs…
"Olympia Zone is a sports innovation center which serves as a platform for sports-related technologies to develop their products and help them to connect with sports teams, leagues, players, investors, media companies and sports organizations worldwide. We will have monthly delegations, workshops, lectures, fireside chats, office hours and hackathons, all in line with our goal to bring the sports world into our innovation center and provide value to both sides."
5. Tel Aviv is known internationally for being a hotspot for startups and tech innovation. Why do you think this is?
"There are a few reasons Tel Aviv became such a hot innovation hub:
A. A diverse pool of talented people, especially entrepreneurs, engineers and developers. The intelligent and other units at the IDF are training and qualifying the next generation of talent, that than join or found startups.
B. A strong eco-system of investors including angles, local VC funds, and international VC funds.
C.Tel Aviv is a cool and fun city with amazing beach, bars, coffee shops, restaurants, and overall great lifestyle that attracts the youngsters from all over the country and from many foreign countries"
Thanks for the interview, Guy! We're excited to see Olympia Zone @ Merkspace become the #1 hub for the coworking sports-tech community.
They'll be up on Coworker soon, but in the meantime check them out at www.olympia.zone