Episode 2 has arrived! Join Johannes Tvedt and the SafetyWing team on their worldwide tour, this time exploring beautiful #Barcelona with Sam Zucker, an American food and travel writer based in the city. If you are wondering what digital nomadism is all about, or choosing a city for your next stop – #NomadCities is here to both entertain and inform.

Posted by SafetyWing on Tuesday, August 28, 2018
Barcelona is the capital city of Catalonia in the northeastern section of Spain.
This once Roman city is now one of the world's top hotspots for people looking to experience life inside of a thriving Spanish metropolis.
Barcelona is a global leader in the economic, business, entertainment, fashion, science, and education sectors, and the quality of life it can offer the people who live there is second to none.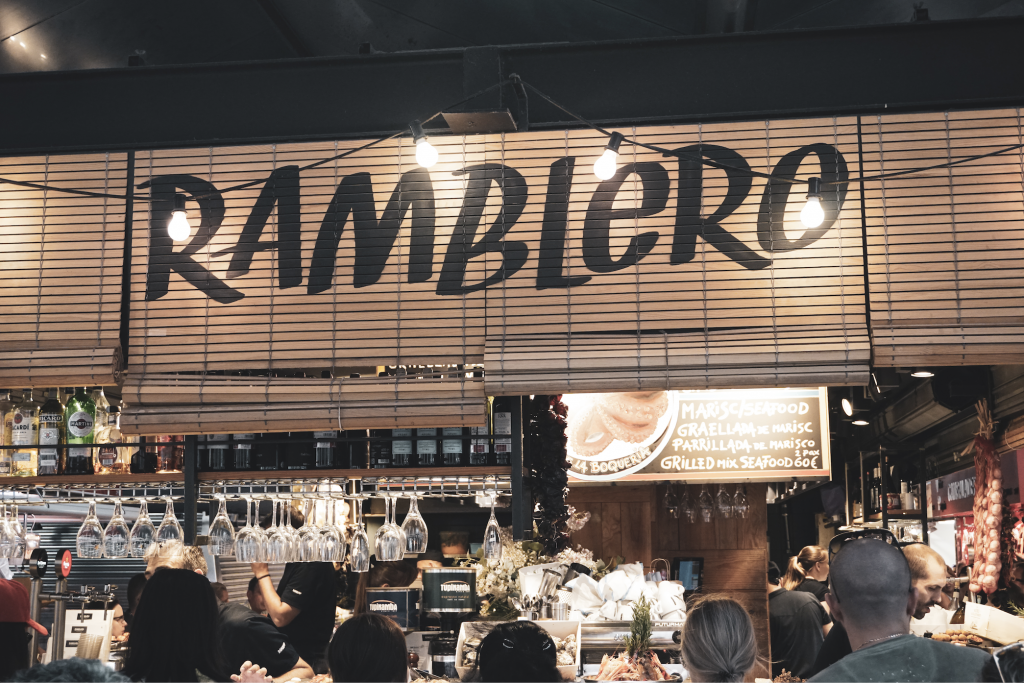 Why Do Digital Nomads Love Barcelona?
History – Home to several UNESCO World Heritage Sites, Barcelona has a lot of interesting history that is immediately attractive. Stemming back from the Roman Empire, Barcelona has tons of interesting old churches, palaces, monuments, museums, and historical relics which dazzle all who go there.
Entertainment – It's impossible to be bored in Barcelona. From the abundance of sports teams to the myriad of concert halls and opera houses, Barcelona has something for everyone. Go learn to do traditional Catalan dance right before hitting one of the trendiest night clubs in Europe.
Scenery – Facing the Mediterranean Sea, Barcelona comes with some pretty awesome views. Hang out on the beach or take in the sights from one of the city's famous overlooks. Apart from its beautiful natural surroundings, the architecture of the city, both old and modern, is nothing short of visually stunning.
Weather – The subtropical climate of Barcelona is a haven for all who want to escape the frigid cold of winter and the scorching heat of summer typically found in much of Europe and North America. The Mediterranean Sea provides stability for Barcelona's temperate climate, with August temperatures not typically going above 32 °C (90 °F) and January temperatures not typically going below 12 °C (54 °F).
Food – If eating some of the best Spanish food on the planet sounds appealing to you, then you'll love the gastronomy of Barcelona, taking its place as one of the most distinct and thriving food cultures in Europe. Chow down on some homemade paella, try some authentic Catalan cod salad, go crazy on some Tapas, and finish off with some crema Catalana.
NomadCities Ratings – Barcelona
Average Cost of Living: €2,192 EUR/month ($2,476 USD)
Barcelona is not the cheapest place to live, but it's not outrageously expensive either.
A one bedroom apartment in the city center averages about €904 EUR ($1,021 USD). If you're on a tight budget, this cost can be mitigated by staying in hostels and cheap hotels which average around €15 EUR/night ($17.08 USD).
Barcelona does have some relatively cheap food, however. Every restaurant carries an inexpensive lunch special, and a typical outside meal won't usually be much more than €10 EUR ($11.30 USD).
Factoring in rent, utilities, meals, transportation, internet costs, and the occasional Tapas excursion, the average digital nomad can expect to spend around €2,000 EUR ($2,259 USD) each month in Barcelona.
Transportation: Great
Not only is Barcelona a highly walkable city, the public transportation is easy, fast, and inexpensive.
The "Hola, BCN" day ticket offers a phenomenal deal — unlimited rides on all metros, trams, trains, and busses for €7 EUR/day ($8 USD).
Average Internet Speed: 34 MB/s
The Wi-Fi of Barcelona is high-quality, stable, reliable, and found in abundance.
Lots of cafes, restaurants, and public spaces offer up high-speed Wi-Fi access for free.
Overall Safety: Above Average
While Barcelona is a city with a lot of tourists — and hence, a larger number of petty theft and pickpockets — Spain is a very safe country overall.
The general risk to a person's safety is pretty low. Most people feel comfortable walking in the city alone. Women generally report feeling very safe in Barcelona.
That said, the more touristic a city is, the higher the likelihood of touts, scams, and theft.
While Barcelona is relatively safe, always make sure to keep valuables safely secure at all times.
English Levels: Average
Barcelona is a relatively international city, but general English levels are not amazing.
It's still pretty easy to get around with English as most signs and public services are translated, but knowing how to speak some Spanish will definitely be helpful.
Coworking Spaces: 50 – 100
Barcelona is no stranger to the concept of coworking.
The price of a coworking membership in Barcelona averages around €100 – €150 EUR/month ($113 – $169 USD) with many day-pass options for around €10 – €15 EUR ($11.30 – $17 USD).
Here are some cool Barcelona coworking spaces to check out:
Cahoot Coworking – This is a modern coworking space conveniently located in the city center. It's located inside of an industrial building that has been re-furnished with work desks, private meeting rooms, and an indoor garden to help make you forget that you're in the heart of the city. Apart from the super-fast internet, nomads can also use Cahoot to receive mail and packages if they don't have an address.
The Beach Factory – Open 24 hours, this beach-side coworking space offers digital nomads a sleek and modern workplace complete with all the necessary amenities like high-speed Wi-Fi, private rooms, and free coffee. A little outside of Barcelona's city center but still easily accessible by train, this fun, fashionable, and friendly space is always a popular choice with people looking to get some work done before hitting the beach.
Espai Born – Located in the Gothic Quarter, Espai Born has lovingly crafted an efficient, intimate, and comfortable workspace which appeals to all kinds of digital workers. There are ample amounts of work desks, couches, and private rooms. And it's open 24hrs. Apart from the blazing internet speeds averaging 300 MB/s, Espai Born comes with a kitchen, a library, and an old-school arcade to help you relax during coffee breaks.
Where to Meet Fellow Barcelona Nomads
Expat Meetups in Barcelona – Barcelona's Expat Meetup Groups help connect expats in Barcelona through various events like social gatherings, sports outings, and movie nights. One group specifically designed for digital nomads, CODINO, offers weekly "Coworking Days" at Depot Lab.
InterNations Barcelona – InterNations is a global community of expatriates with a focus on living and doing business around the world. They organize networking events for business-minded expats to connect with each other. In addition to networking events, InterNations Barcelona also has wine tasting groups, tennis groups, and food groups.
NomadList – NomadList helps connect you with other digital nomads in your area while giving you lots of useful information about your nomadic destinations. When you sign up for a membership, you'll be allowed to contact other members via the platform's Slack chatrooms.
Facebook – Facebook Groups are great ways to connect with fellow expats around the world. Here are a few good Barcelona expat groups to join:
Barcelona is an amazing city sitting on the northeastern coast of Spain.
It's fun, safe, modern, and extremely beautiful. While it's not the cheapest place around, its amenities and high quality of life more than make up for its moderately high price tag.
Barcelona has a myriad of offerings for its influx of digital nomads, and that's why it ranks as one of the best NomadCities in the world!