I'm writing this article in true digital nomad style; in a hammock under a big umbrella, because it's too warm in the sun, surrounded by other location independent freelancers and entrepreneurs. Last weekend, ourselves, along with about 34 other people joined together for 'Freelance Weekend', organized by Coworking Bansko.
Coworking Bansko was founded by Uwe from Austria and Matthias from Germany. Both location independent, they fell in love with the town and its possibilities, however, felt like they were missing like-minded people to surround themselves with. In order to solve this problem, Uwe and Matthias decided to open up a coworking space. In less than a year, Coworking Bansko has already attracted several people from around the world who are opting into long-term rental options and are even buying homes in this mountain village.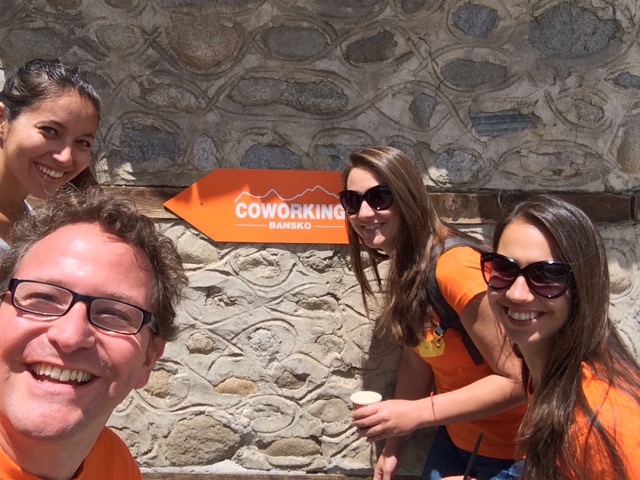 Bansko is a small village at the foot of the Pirin Mountains in Bulgaria. It has an old, historic town center as well as a newer part where, during the winter, the gondola takes people further up the mountain to go skiing or snowboarding. In summer, this town is great for all sorts of sports like hiking, mountain biking, and horseback riding.
Because of Coworking Bansko, more people have fallen in love with this part of Bulgaria. There are currently about 15-20 members staying long term, and although the number changes with the seasons, on average it's still growing. There is an undeniable sense of community — everyone knows each other and when you feel like doing something, you post it in the group and you'll always find a couple of people to join you. It feels like being part of a family.
This coworking family that has formed consists of people from different backgrounds, different countries, and different jobs. Some are entrepreneurs with passive income streams, others are freelancing for a number of clients and some are also remote employees. Some will work in the evenings because that fits their clients' schedules better, others barely have to work at all and mostly drop in for the social aspects. The great thing about all of these differences is that everyone can learn from each other and share experiences.
To increase skill-sharing and learning, even more, Coworking Bansko organizes several events a year such as CUBB – Coworking Unconference Bansko (Bulgaria), the Freelance Weekend and other events. Having attended numerous events themselves, Uwe and Matthias understand exactly what makes a great event.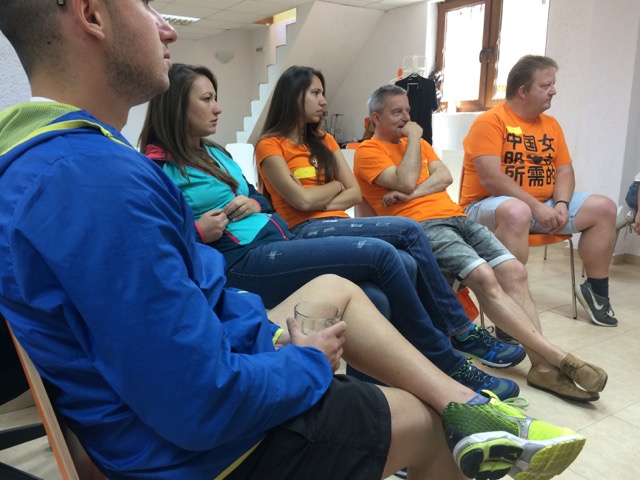 During last week's event, in addition to the regular coworking space members, they also attracted locals and (aspiring) freelancers from across the country and even beyond borders. It was a mix of unconference sessions with topics ranging from "How to Start for the Aspiring Freelancers", "Expanding into New Niches and Markets", and "Adding Passive Income Streams", for the more experienced freelancers.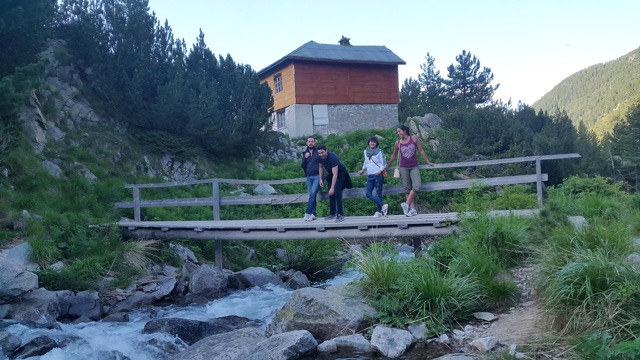 Although serious knowledge was gained, it wasn't all about business. There was plenty of time to visit some local highlights, to show off the region's beauty, like the old monastery and the hot springs just outside of town.>
Here are a few comments from the participants:
"I had a lot of fun during the Freelance weekend in Bansko. Uwe, Martin, and Irina are doing really well in building this coworking space, actually, it is a community where everybody feels welcomed and connected to other members. We did many interesting and cool things but the thing I enjoyed most was the hot springs near Bansko."
– Georgi Todorov, 27, Bulgaria, Outreach & Link Building Specialist
"It was the amazing time with a lot of practice and real networking. Great balance between business and vacations with new good people. Facilitating of the event was very kind, but effective. So everyone was able to reach his goals and receive maximum from the event."
– Артем Черневский, Russia, 37, IT & Business Consulting.
"I am perhaps the first and last woman to say this, but here it comes: I love being proven wrong! And that's exactly what Coworking Bansko people did with the Freelance Unconference. They flipped every cell in my body from the skeptic I am to the firm believer in coworking, location independency, freelancing & unconference. If there's one thing I have to tell people, it would be: Listen, you need as many unconferences in your life as possible! Go get yourself an unconference! Preferably in Bansko!"
– Nina Alexander, Bulgaria, 33, Marketer / Travel blogger / Wannabe freelancer
The team at Coworking Bansko is always working on new ideas for events. If you want to stay updated, make sure to follow their Coworking Bansko Facebook page or better yet, join their Coworking Bansko Facebook group.

Upcoming events of Coworking Bansko are announced on their FB page: https://www.facebook.com/coworkingbansko
Some of the exciting events coming up in 2017 include:
WOMEN ON THE MOUNTAIN 2017 – A 3-day weekend conference for female freelancers & founders in the tech and digital media sector from September 1 – September.




This a (un)conference weekend in Bansko, Bulgaria for female freelancers, founders and women that want to advance their careers specifically in the tech and digital media sector.

The 2nd CUBB – Coworking Unconference Bansko (Bulgaria) is held in Bansko from the 6-8 of October 2017. This event addresses all the Coworking Spaces of the Balkan region and is visited by people around the world.
About the Author: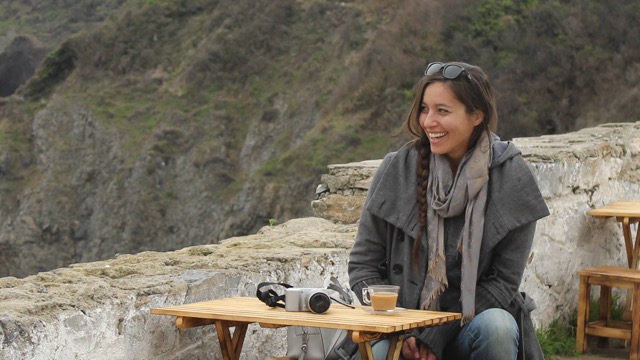 Thalassa van Beek works as a location independent social media marketer and loves to travel. After meeting Uwe from Coworking Bansko late 2016, she knew she had to check out the place. Now, she's seen the place both in the summer and winter and knows exactly where to go and what to do to make the most out of her trips to this charming mountain village.