Tuan Le and Laure Chevallier run WORK Saigon, which they opened in December 2013 after meeting and working together in Dubai.
"I came back to Vietnam seven years ago to work in advertising," Tuan says. "One year in, I got a job offer in Dubai. I went for two years, met Laure, and then we moved to Saigon."
A Vietnamese-American, Tuan is from Chinatown in Los Angeles, while Laure was born and raised in Paris. Together, they have grown their brand WORK into a network of coworking, food and beverage, and event spaces, with aspirations of hospitality in the foreseeable future.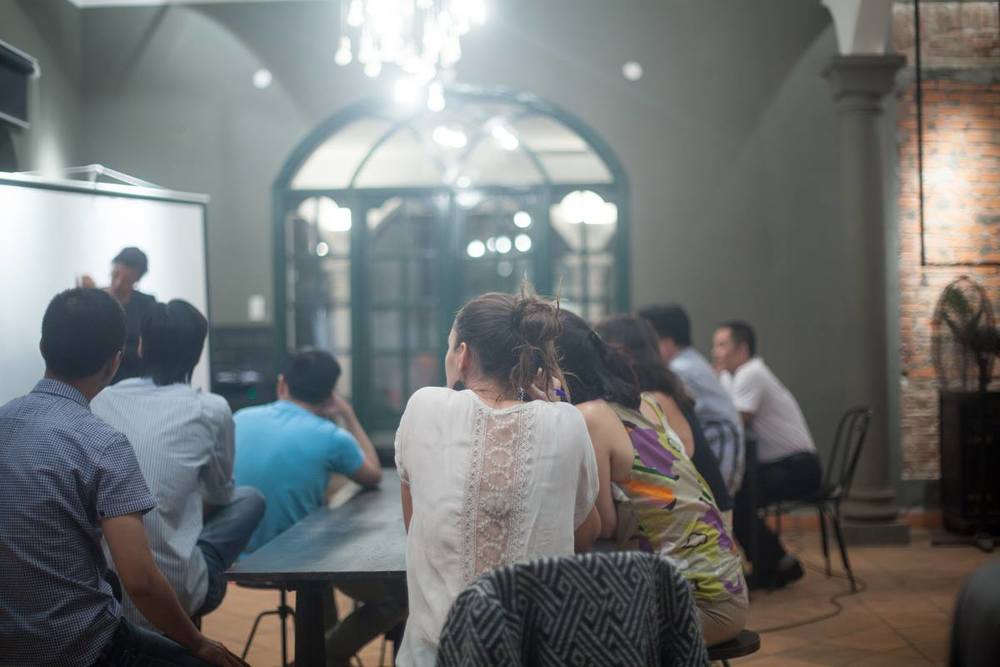 We sat down with Tuan to hear more about the past, present and future of WORK Saigon.
1. What's the story of WORK Saigon up to this point?
We moved from Dubai to Ho Chi Minh City specifically to open a coworking cafe. We've actually gone away from renting out desks and rooms to offer a straight cafe-coworking space instead. We wanted to get more community interaction day in and day out. Since 2013, we've opened two other spaces dedicated solely to cafes and event spaces, through a collaboration with an insurance company in Hong Kong.
2. What is your working relationship with Laure?
Laure and I are equal partners. We make a lot of decisions together. She takes care of the food and beverage, and the events, and I work on business development. We also launched our own design company called The Lab, which I run mostly.
3. Coworking spaces aren't usually known for their food, so how did you buck this trend?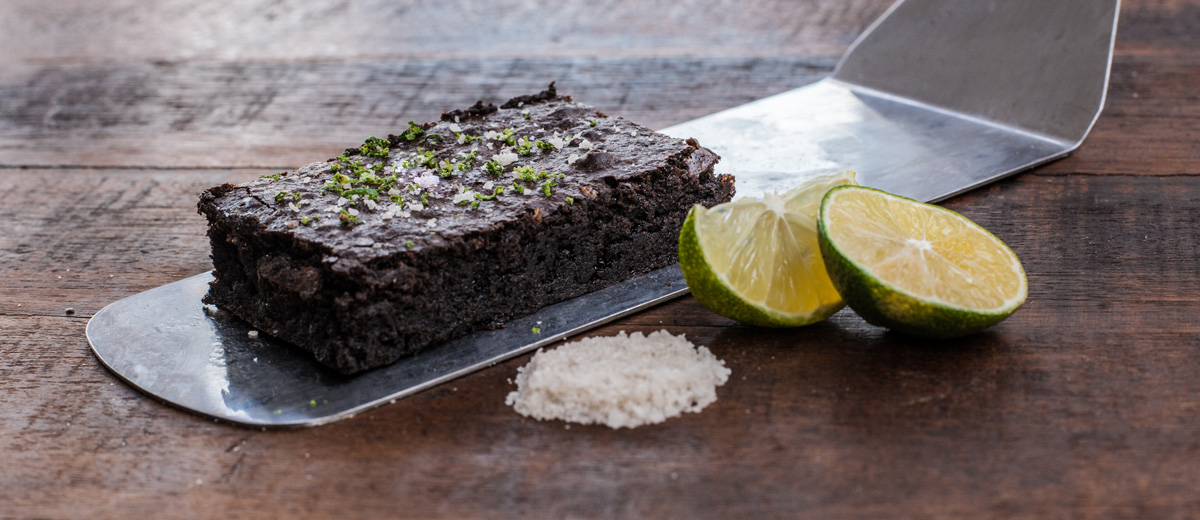 Laure is really into food and beverage. She likes to bake and cook. She wouldn't want a space that has really average food. The other thing is, we were really lucky with our first two hires. One of the chefs came from Ciao Bella, which used to be number-one in Saigon on TripAdvisor, and the other chef came from an Argentinian steakhouse in town. These guys are still with us, and it explains why the food is above-average compared to other coworking spaces.
4. What kind of people frequent WORK Saigon?
70 percent expats, 30 percent locals. For the most part, they are freelancers, specifically in marketing, ecommerce and design. We don't get a lot of coders or developers.
5. What kind of events do you host at WORK Saigon?
There are also a lot of people who come in with this urge to share what they're working on, and there are other people who come and want to learn from them. So, we just put two and two together and started a creativity school to give people a space to teach. Anybody can teach anything. It's up to the presenter if they want to make it free or not, but we charge for the space. In addition to the creativity school, companies often rent the space for workshops and seminars.
6. What is the most unique aspect of WORK Saigon?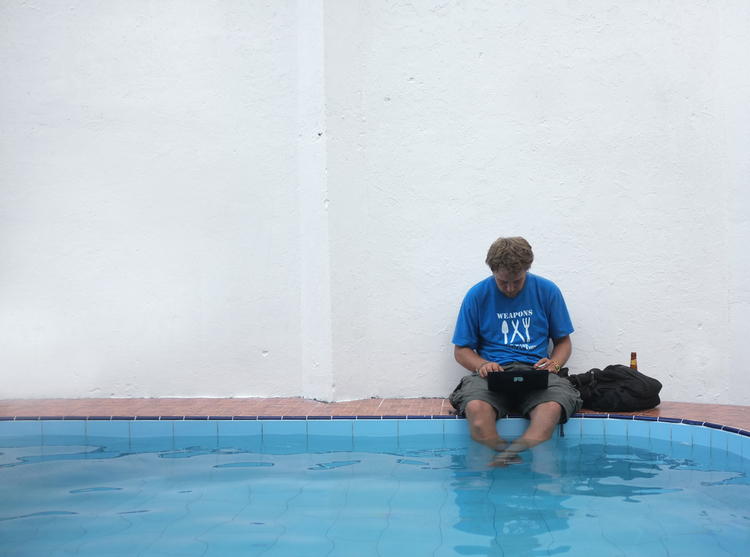 I think it's the mood. We're very relaxed. We're not a shared office. It's not 100-percent a coffee shop, where it's noisy and you can't concentrate. But, it's also not a super quiet coworking space, where everybody is typing away. It's somewhere in the middle.
7. What is one thing people should know about WORK Saigon before they visit for the first time?
Manage your expectations. It's not a shared office. If you have five or six people who want to hack their way through a coding problem, I don't think we're the best place. There's a little bit of a cafe buzz, where you go and talk to people. There aren't any cubicles. If you know about that, you'll have a good time. People come here to relax by the pool, write something, design something, work on an idea and chat with people.
8. What is the future of WORK Saigon?
We're quite inspired by a few concepts in Europe. We're already doing workspaces and food and beverage, so the next logical step for us is hospitality — short-term hospitality for travelers and people who work abroad. Coliving, short-term Airbnb, maybe even hotels. It's something we're toying around with to cover the bases for our brand.