Since networking isn't a norm in Sri Lankan culture, Sajani Amarasiri took it upon himself to found a coworking space for like-minded entrepreneurs looking to collaborate. Now, Colombo Cooperative is booming, which Sajani attributes to the purpose and intention of the space. As founder and CEO, Sajani promises the space can provide an excellent community, core value system and, of course, view! Read more about Sajani's journey, here.
How did you discover coworking?
I discovered coworking in Seattle through networking events happening in the area. I was so amazed by the people, the ambiance and energy I experienced at these events. It made me explore the role spaces currently play and will impact the way we work in the future, of total life integration from life, to work, to networking and more.
I am the Founder & CEO of Colombo Cooperative. It has been an amazing journey from ideating, to looking at real estate (learning about it!) and bringing it to fruition, and now to operating and managing the team and strategic initiatives.


When did
Colombo Cooperative
open / what made you decide to open up a coworking space?
We soft launched Colombo Cooperative in May 2018, we did an official launch in July 2018.
I remember thinking so many of my friends and people I know in Sri Lanka were doing super cool things, but it felt like that community was scattered and hard to break into. My intention starting off was to bring the community together and open up networking to all. Then as I was brainstorming more, it evolved into bringing that community together and providing additional value through giving awesome, creative spaces to work in as that was a big gap in the market in Sri Lanka.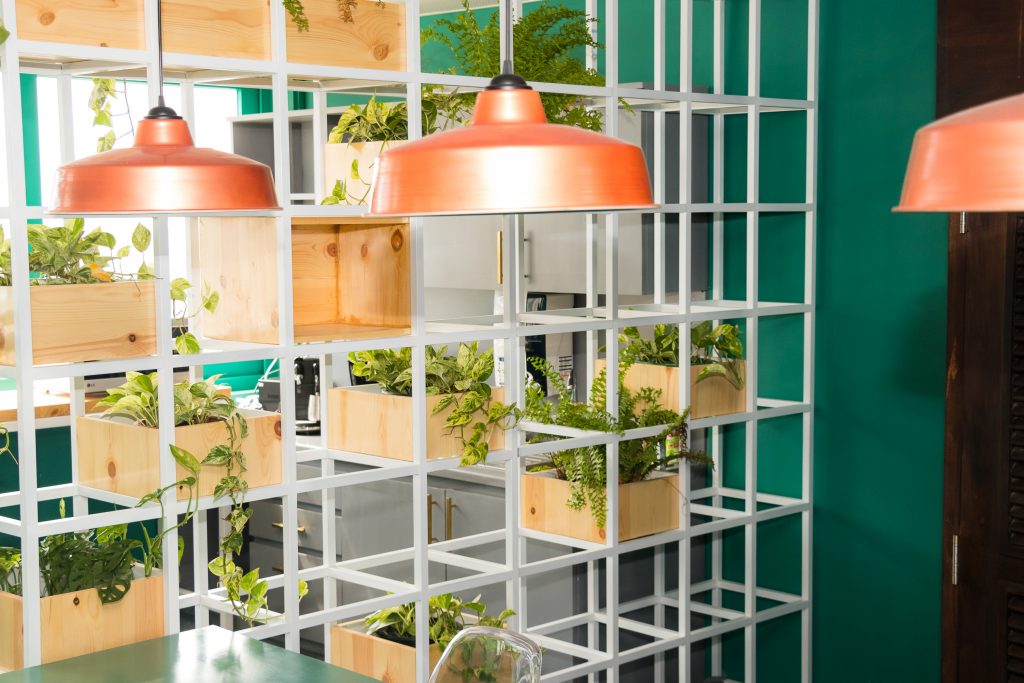 I strongly believe achieving more through collaboration. I wanted to create a community and a space for people doing awesome things in Sri Lanka to be productive, make amazing connections and network. Networking isn't a norm in Sri Lankan culture as much as is in the western culture.
I am originally from Sri Lanka, and I live in Seattle and came to America for college. Networking was a new concept for me when I came to the U.S. I love how one can reach out to anyone and ask for help/advise or a coffee chat and build their network, which leads to wonderful opportunities. It's an exciting time to be involved in the startup space in Sri Lanka as lots is starting to happen. A lot of people are trying new things and I wanted to create a community and space to be a part of that journey!


What are some of the highlights of
 Colombo Cooperative
?
— Our Community, we have amazing members who help us and each other out — and they are working on some really awesome things and creating employment in Sri Lanka.
— Our Values – From the beginning. we were steadfast with our values. As a result, we have attracted members who embody them. We value equality, growth mindset and celebrating failure.
— The View – Nothing can beat the view of the Indian Ocean from our space!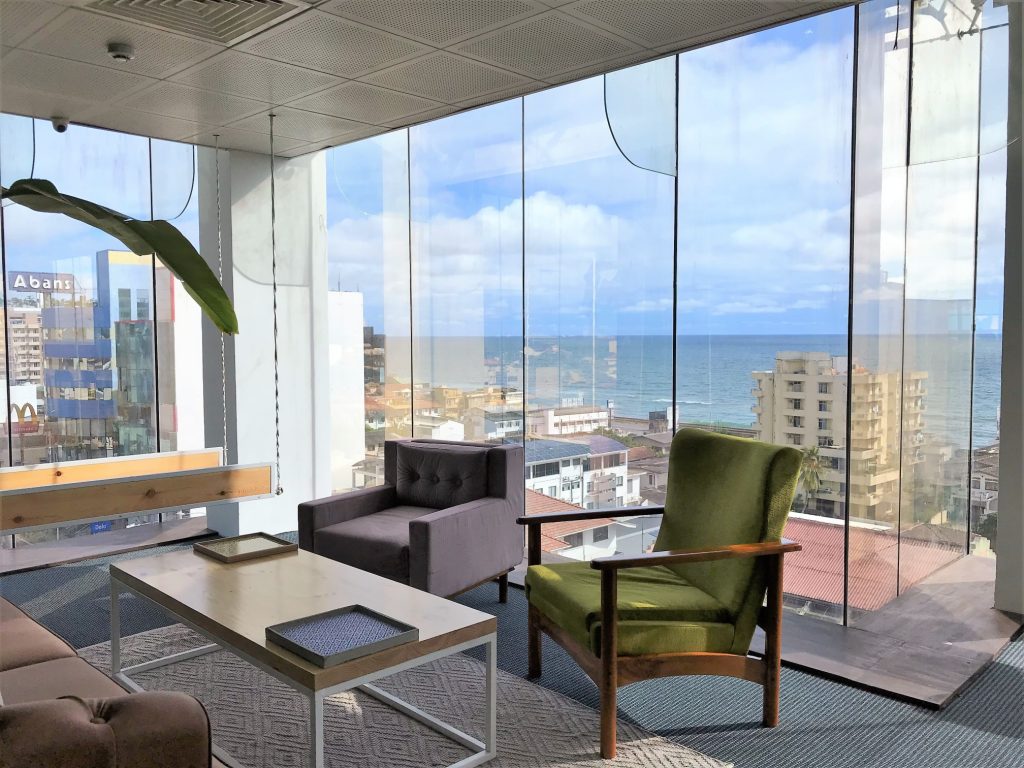 What is your favorite part about coworking?
Seeing people from totally different paths, industries, walks of life and economic backgrounds come together under one roof. It's incredible, especially for countries like Sri Lanka where there are societal barriers.
How would you describe the community at
Colombo Cooperative
?
AMAZING! Our members are the best! Our community takes initiative and they are engaged. It's rewarding to see some of the members who have left us still come back for events and to hang out with other members. It shows how Colombo Cooperative has built something greater than a space with four walls. Our members are progressive, they are respectful, they also value our values like equality, growth mindset and they are YAY sayers! We have such a diverse set of members, from travel companies, to logistics, to lawyers, to venture capitalists, recruiters and HR companies, to digital media companies and even students!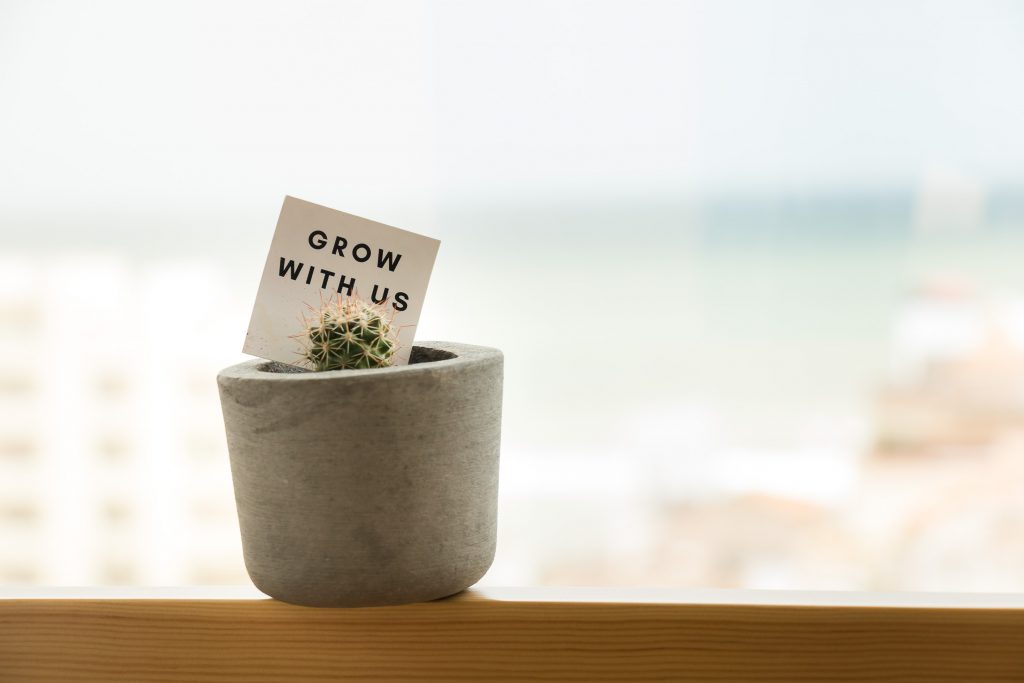 Do you host any sort of events to bring the community together?
Events are a major part of Colombo Cooperative. We host events that are members-only as well as public events to maximize networking and learning opportunities to everyone. For member events, we do Pizza Mondays, Thirsty Thursday and Fail Fast Fridays! We do these events alternatively so members have different forums to get together and bring different perspectives. We like to host public events encompassing a diverse array of topics, and we partner with local and international industry leaders to bring value to the community. We have so far done events on funding, entrepreneurship journey, design thinking, travel industry insights, health and wellness, and we have seen immense success organizing these events. We are also Google Business Groups' partner for Sri Lanka, so we organize many events through them as well.


What types of cool projects are your members currently working on? 
We have Third Lane Ventures, who are working on finding the next unicorn startup. We have Plushbox, who is revolutionized the way gifing is done in Sri Lanka — amongst many other companies working with local and international businesses!
What are the three key ingredients for operating a successful coworking space?
Community, collaboration and relentlessness. There is no successful coworking space if there are no members and no awesome community. And this community needs to have collaboration as one of their core values to create a great culture within the space. And as a owner and an operator, you need to be relentless in what you are pursuing because there are many hurdles that come up. It's important to relentlessly pursue your goal for the space and its members.


What was the most challenging part, thus far, of opening and operating a coworking space?
Coworking is new in Sri Lanka and in many other developing parts of the world. Therefore one of the toughest things is educating what coworking is so your sales channel has one extra step, because we don't only have to market our space but also educate what coworking is. It's also been tough to recruit talent because the role of a community manager requires diverse skills, and our talent hasn't developed to that level yet. And personally, in my case because I am based in Seattle, it has been tough to manage it remotely because you miss out on so many things.
Do you have any advice or tips for someone who is looking to open a coworking space?
— Be clear on what value you want to give to your members. Don't just open a physical space. Ensure it has a purpose and an intention.
— It's important to find a good landlord! It's a long-term partnership and you want to get in to business that is trustworthy and credible.
— Do a proforma and make sure you can be profitable before signing a lease!
— Know that building community takes time and be patient.
Are there any cool resources that have helped you with operations that  you would like to share?
— Nexudus has been awesome — we had Nexudus from day one. It's sometimes clunky to figure out, but the support is great.
— One of our main marketing tools has been social media. We started our social media platform even before we had the space, so get on it!
— Canva! Such a great tool for designing images for events and promotions.


How would you like people to remember you and
Colombo Cooperative
?
I want them to remember Colombo Cooperative for its values, for it' community and how it made them feel when they were in our spaces, talking to us and our members.

More about Colombo Cooperative on their social media –Facebook:  Instagram: