At Happy Hive, the vibe is created by the happy, lively, fun-loving people who give life to the coworking space. As one of the five co-founders, Reena Lebanan believes that the members of Happy Hive seem to hit right on the sweet spot between productive and playful. Reena and her team members welcome new coworkers like they're long lost friends, encouraging one another to work harmoniously and contribute to the greater good. To learn more about the unique culture of Happy Hive, discover the details in this spotlight!
How did you discover coworking?
We were actually coworking even before we knew the term or business model. In our previous office, one staff member resigned to concentrate on his Master's studies, but he would still stay in the office to study or do his freelance work. So, we offered him a fair price in exchange for using the space with us. Eventually, we found out about coworking and the community of awesome people along with it.
What is your involvement with
Happy Hive
? When did it open / why did you start it

I am the Chief Operating Officer of Happy Hive and one of the co-founders along with Francesca Roque, Iris Ramilo, Aurea Latay, and Lea Tibos. We opened July 2017 at Quezon City, Philippines. Our main services are business registration, bookkeeping and tax compliance for professionals and other startup companies.
We incorporated a coworking space with our core services to function as an incubator space where we could help other entrepreneurs thrive regardless of their chosen industry. We know how tricky administrative work and setting up an office can be for startups and professionals with limited resources. Providing a space where professionals can go to for administrative guidance and also do their own work makes perfect sense. The community we've built gives us affirmation that we are heading to the right direction.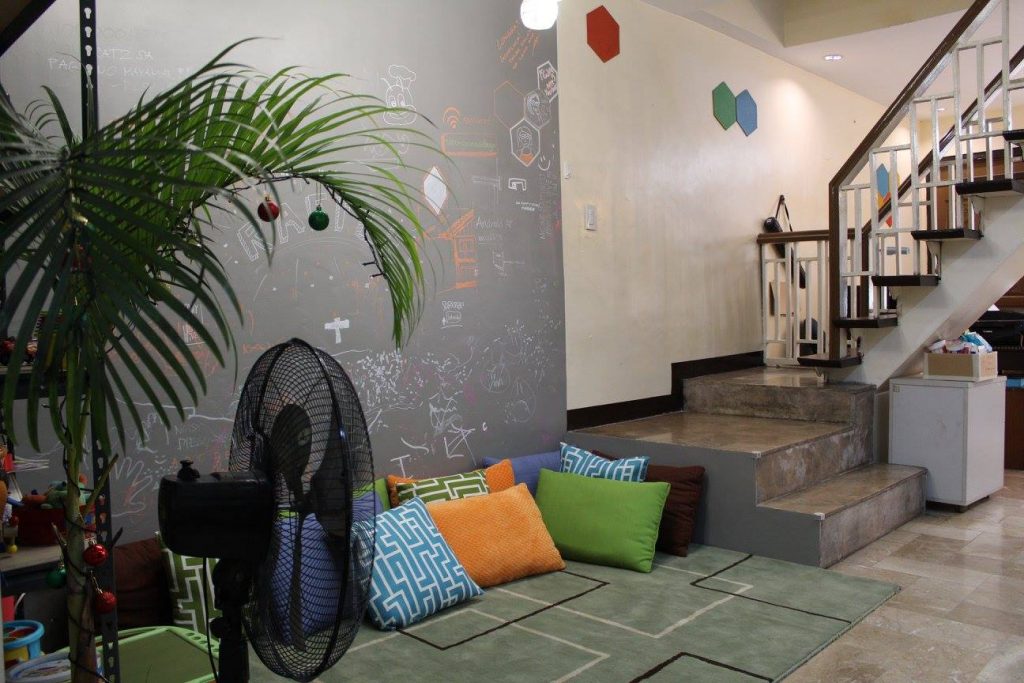 How would you describe the community at
Happy Hive
?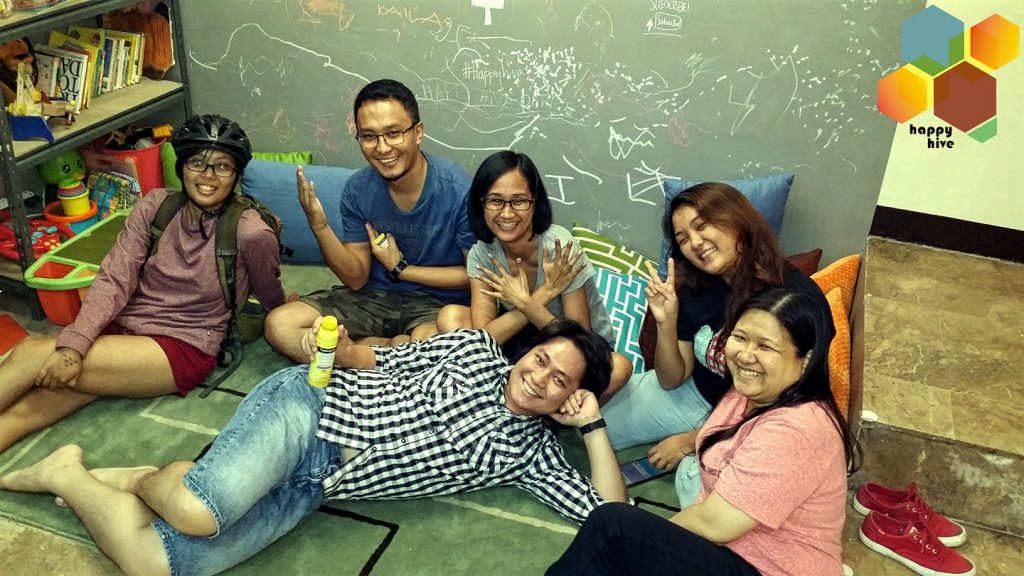 Happy, lively, fun-loving people. Our coworkers seem to hit the sweet spot between productive and playful. We welcome new coworkers like they're long lost friends. Our interaction with each other gives life to the coworking space.
Do you host any sort of events to bring the community together?
Yes! We usually host parties for the community, such as our one-year anniversary event, Christmas party, soft opening, grand opening, and we're even planning to host a plant swap party in the future for our green-minded friends. Any excuse to party, really.
On a more serious note, we also host and organize the Adulting 101 Series – seminars for entrepreneurs on how to legitimize and register your business, tax compliance for professionals and other topics that would help grow businesses.
We have also hosted a study group for Women Who Code Manila, a non-profit organization who are empowering women through the use of technology and support other advocacies for women and entrepreneurs in general.
What are the three key ingredients for operating a successful coworking space?
Culture. An Instagram-worthy space and wonderful coffee will entice people to check out your place, but the culture you set forth will be the reason coworkers will want to go back. Happy Hive's culture thrives in creativity, transparency and open-mindedness.
Advertising. With all the technology available to us right now, it's only right to utilize it to our advantage. Online presence goes a long way for coworking spaces, but we also make sure to connect with our local entrepreneurs and startup companies thru volunteering and sponsoring events. Lastly, there's nothing like a good word from a client to contribute to the success of the company.
Productivity-driven environment. At the end of the day, coworking spaces are here for productivity and/or interaction. Mundane things such as coffee, internet, power outlets, desks, landline, printers, napping areas and other amenities promote creativity and productivity – the basic things you will look for in a coworking space.
What is your favorite part about coworking?
My favorite part about coworking is that we get to mingle with other "officemates" from different companies and professions, and we meet new people from time to time. Interacting with people with different background makes it easier to compare notes with each other for professional and even personal development. We know that social media and technology connects us at some level, but there's nothing like a face to face conversation with other people over coffee or beer.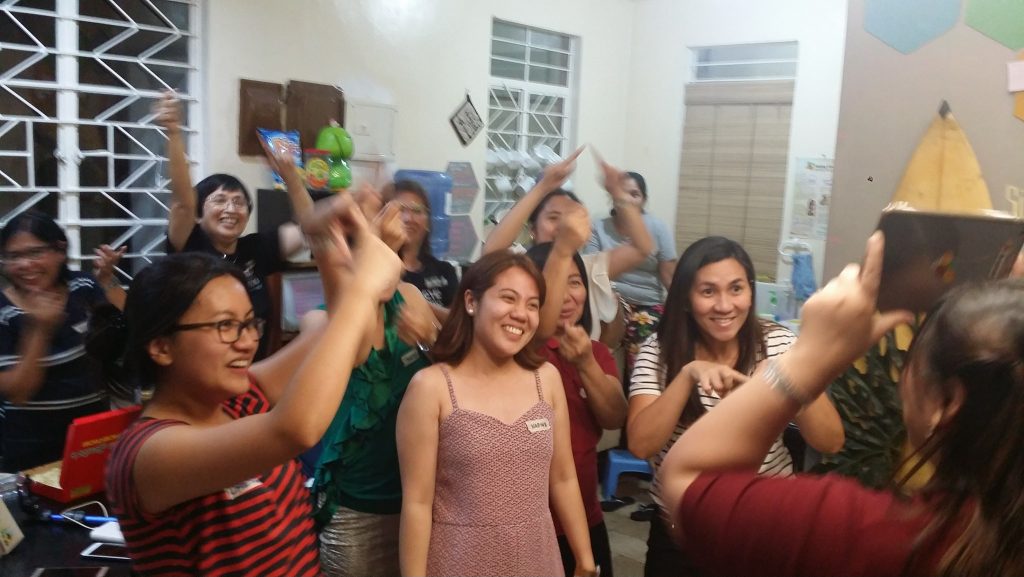 What types of cool projects are your members currently working on?
We have one member who's working on his Masteral Thesis in Architecture right now (Hi Roby, good luck!), so he brings and works on the small-scale models of his thesis in the office.
Anna, an architecture graduate who works for our coworkers Dino and Dara (both architects), is into model making these days (miniature houses with tiny furnitures, etc.) and just recently finished writing a feature of a design work for a local magazine.
Another member, a seasonal digital nomad, is planning a bike tour and rock climb trip to Yangshuo, China this coming November. Charm leaves her adventure notes at https://akosibiba.wordpress.com/
What was the most challenging part, thus far, of opening and operating a coworking space?
The most challenging part for us was wearing different hats to sustain the company. Aside from our main services, we are also the community managers of the coworking space. With limited resources, we sometimes have to do things on our own and this makes time management and organization tricky. Fortunately, having great team members makes everything easier.
Do you have any advice or tips for someone who is looking to open a coworking space?
Opening a coworking space was one of the best things that happened to us. It gave us a lot of different opportunities and we were able to meet new friends and professional connections because of it. There will be good and bad times, but we make sure to enjoy the process and always look back to where we began, on why we wanted to do it in the first place. There are a lot of groups and guidelines available online that will be a lot of help in starting up and sustaining a coworking space.
What are some of the highlights of
Happy Hive
?
One of the best things in Happy Hive for me is that I get to bring my toddler to work. Coworkers are informed (or warned, more so) before getting a membership with us that we are a child and (domestic) pet-friendly space. There are times that the place gets noisy and full of laughter or chatter but I honestly think that those are the times we mostly remember from staying and working at Happy Hive.
Another highlight is our wine or beer nights. What better way to deal with a shitty day than to drink it away! Kidding aside, we love our beer or wine nights, or afternoons, or lunch time. Our down times guilt and drive us into being more productive the next day. Whenever someone rants at the office, we just say "There, there, let's have some beer."


How would you like people to remember you and
Happy Hive
?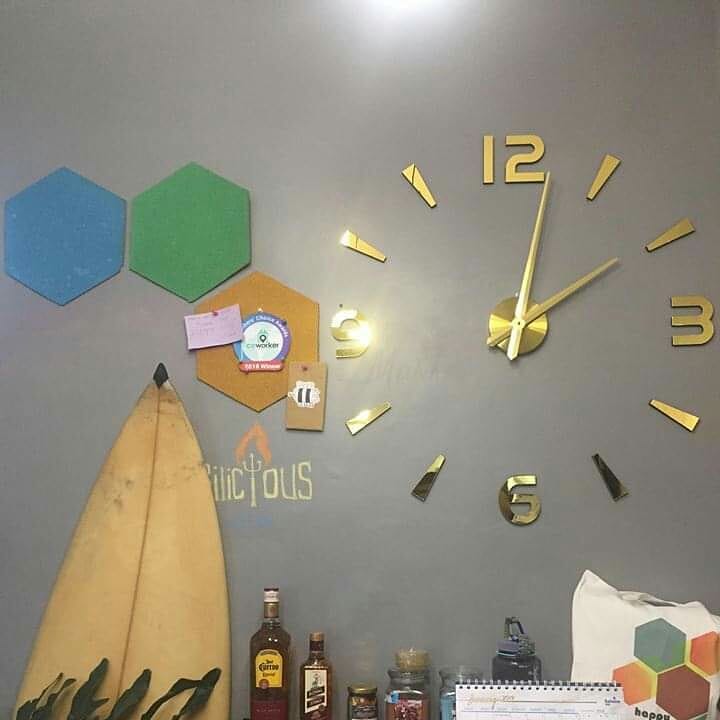 We want people to remember Happy Hive as the place where we embody our name, a happy place for worker bees who work harmoniously alongside each other to contribute in our own little ways for the benefit of the greater good.