In the beginning, Box Space founder Martin Ericson faced one major challenge: attracting the first members to the coworking space. Now, Box Space is a thriving community, teeming with friendly, international members. With a great location and an environment where work can actually be done, Box Space has all the ingredients of a fantastic space for coworking.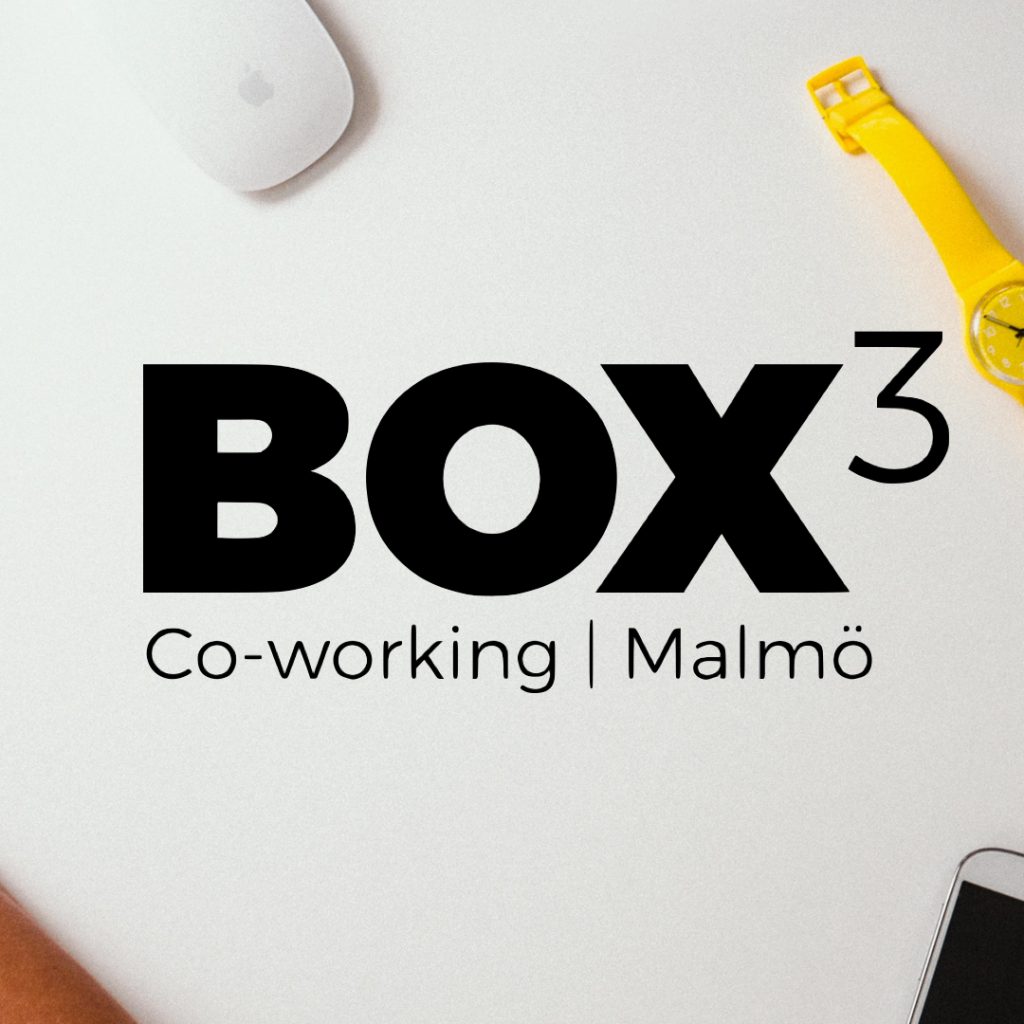 How did you discover coworking?
Working as a freelancing consultant, I have been working form cafés, from home and from co-working spaces for many years. However, I got more involved in coworking when I got the chance to open my own coworking space in 2017.
What is your involvement with
Box Space
? When did it open / why did you start it
I actually did not plan to but I got the chance to open Box Space by coincidence. I had been renting a desk for a couple of months when I emailed some improvement suggestions to the landlord. The day after, I was asked if I wanted to take over the lease. I did really not expect that, but it was an opportunity I just couldn't resist.
As I didn't have much money, I went to IKEA to buy the furniture. I chose to call it Box Space because I saw it like a box that I wanted to fill with inspiring people, events and collaborations. I was actually inspired by the quote from the movie Forest Gump: "Life is like a box of chocolates, you never know what you're gonna get." A quote that I definitely can relate to.
How would you describe the community at
Box Space
?
I would describe the community at Box Space as friendly and international. It's diversified both in terms of nationalities and professions. Some are entrepreneurs, some are freelancers and remote workers; most of us work internationally.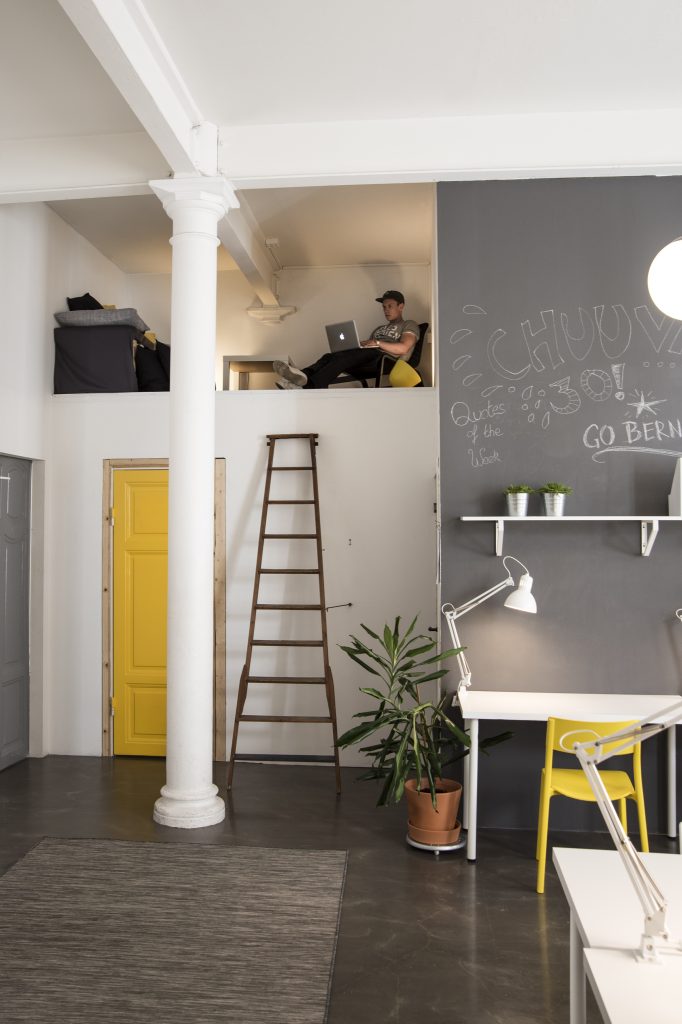 Do you host any sort of events to bring the community together?
Yes, we do have monthly breakfasts, afternoon beer events and we also host workshops on various themes.
What are the three key ingredients for operating a successful coworking space?
I would say that the first key ingredient is the community. Be aware of what people you want to attract and they will attract like-minded ones. Second, the location is crucial. It doesn't have to be located in the city centre, but it needs to be easily accessible and preferably in a neighborhood with access to services that people need on a daily basis (such as shopping, good food, etc.). And third, I would say that you need to create an environment where people can concentrate. Ping-pong-tables are cool but in the first place, people need to get their work done.
What is your favorite part about coworking?
To me, it's like working from home with all its positive aspects, such as a nice and inspiring interior, flexibility and cosyness, but you avoid the downsides of it, like thinking about the dishes, cleaning, etc.
What types of cool projects are your members currently working on? (We will link articles here)
Here are some cool projects run by our members:
—Kami Performance Works
Kajsa Ingemansson just launched her coaching business for stage and screen professionals. http://www.kamiperformanceworks.com/
—Origano
Richard Sandahl and Petter Wärnsberg are starting a home delivery service for locally produced food.
https://www.origano.se/
—TravelResearch.se
Sofia Engdahl's travel agency organising tailor made trips to Sri Lanka and other destinations.
http://travelresearch.se
What was the most challenging part, thus far, of opening and operating a coworking space?
The most challenging part was to attract the first members.
What are some of the highlights of
Box Space
?
Thanks to a ceiling height of four meters (about 13 feet), we have a very spacious atmosphere. We even have a loft where you can go (using a ladder) to take a nap or to get another perspective on things.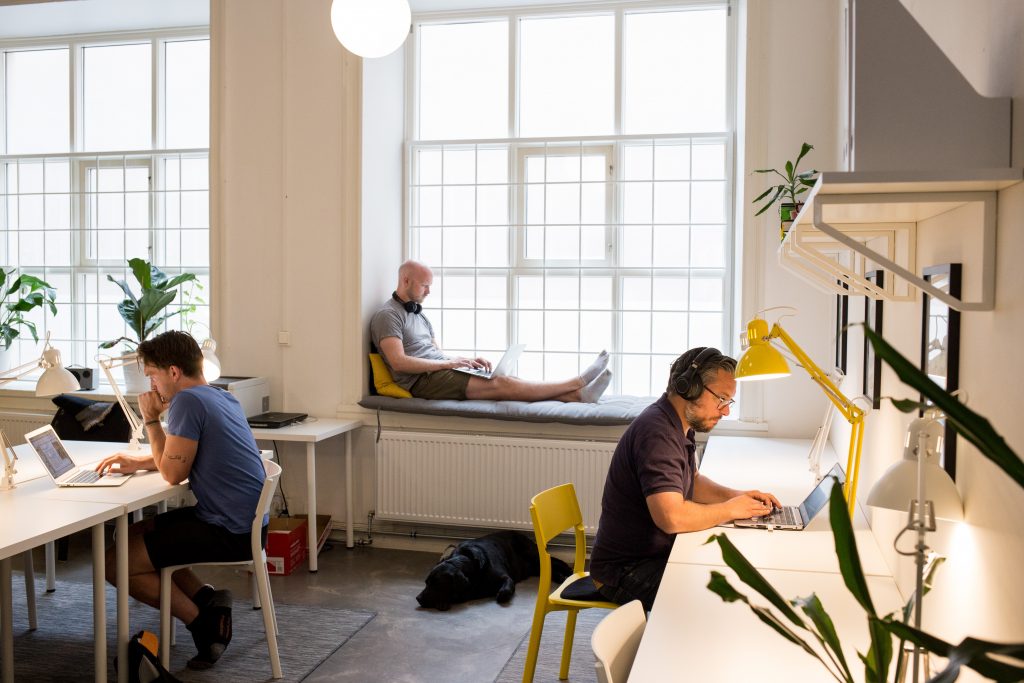 How would you like people to remember you and
Box Space
?
I hope that people see Box Space as a friendly and international place for people to work, be inspired and to belong.
Anything else you would like to add?
Yes, I encourage freelancers and remote workers to stop working from home. Go visit some coworking spaces in your city and choose the one that suits you best.