Hansen Tan is the cofounder of Biliq Bali, a brand new cosharing space in the heart of Bali that opened in April 2018. The space's motto is "Create Things," welcoming travelers, solopreneurs, nomads and locals to pay per-minute for top-quality amenities. With highlights like a dipping pool and a nap room, there's something at Biliq Bali for everyone–who said work couldn't also be fun? Read more about this new space here!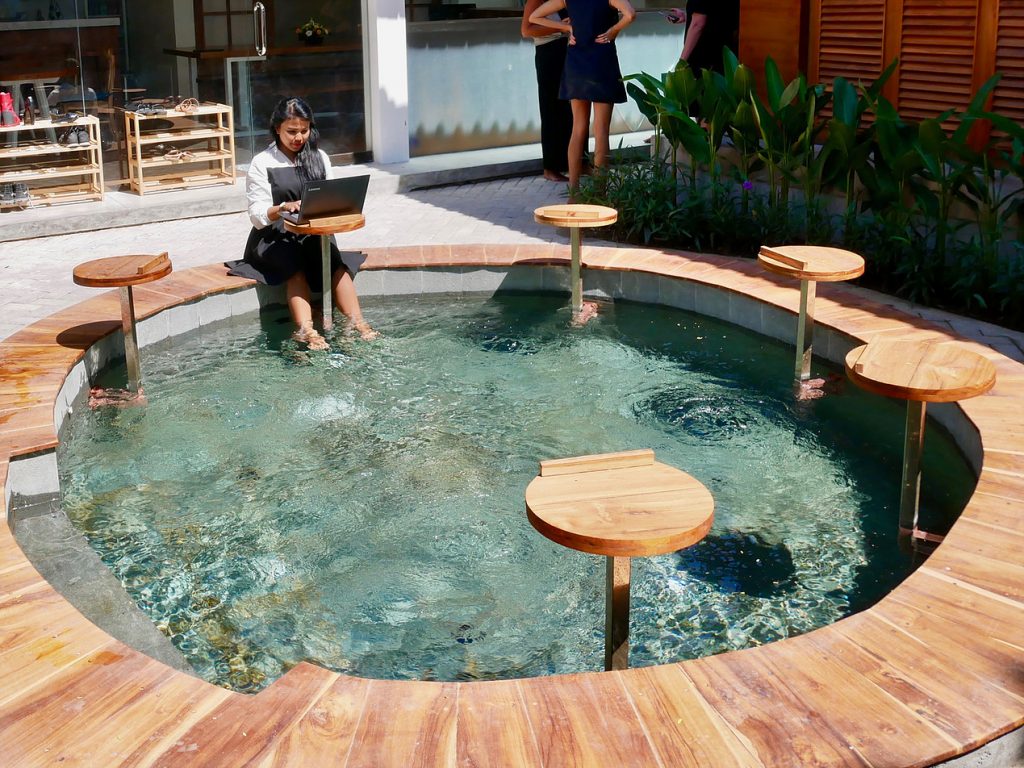 How did you discover coworking?
Before we started Biliq Bali, I was a corporate finance guy working at tech companies like Microsoft and LinkedIn. When I traveled, I always looked for coworking spaces, as I often took my work with me wherever I went.
What inspired you to open a coworking space?
It started with a trip to Bali when I was still employed at LinkedIn. I was looking for a place where I can work for only one to two hours to clear my emails. Because Internet speed is notoriously slow in Bali (at public spaces like villas or cafe), I had to look for a coworking space. Most coworking spaces want you to sign long-term contracts, and the most flexible package they have is a day pass where you pay around $20 for 24 hours. Since I only needed a space for two hours max, it didn't make sense to me. Thus, the idea of a per-minute cosharing space came about.
What is your involvement with the
Biliq Bali?
We knew that we wanted to open the coworking space in Seminyak. Other popular spots like Canggu and Ubud already have established coworking spaces, and we didn't want to crowd the scene. Also, Seminyak is a good location for someone who's new in Bali, because it's close to the airport and seen as a gateway to the rest of Bali. We went to view several buildings before this, but none of them met our liking. Finally, a friend introduced us to this space that was previously a restaurant. It had been abandoned for two years and was in very bad shape. When we viewed it the first time, we instantly liked it. We then turned the place around, and Biliq was born.
When did the space open?
April 2018
How would you describe the community at
Biliq Bali
?
We are very proud of the fact that our members' demographic is close to 50/50 in terms of foreigner/local mix. Coworking spaces in Bali tend to weigh heavily towards one side of the equation. This balanced mix creates a vibrant and unique atmosphere where everyone feels welcome. Members go out for lunches to try out new cuisine which they otherwise would not be exposed to had they not mixed around.
What are some of the highlights of
Biliq Bali
?
The dipping pool and the nap room! Our dipping pool comes with six attached tables that have stoppers to prevent your laptop from falling into the pool, while the nap room is inspired by Japanese ryokan. Our members love being able to cross their legs on a tatami mat while taking a Skype call.
Does
Biliq Bali
have any exciting plans coming up in the next six months?
Absolutely. One of our passions is to introduce Balinese arts and crafts. We have weekly workshops planned till the end of August. Tomorrow we have a painting workshop, and next week we'll have a wood-carving workshop. We will add confirmed workshops to www.biliqbali.com/events, so do check out the page if you're interested!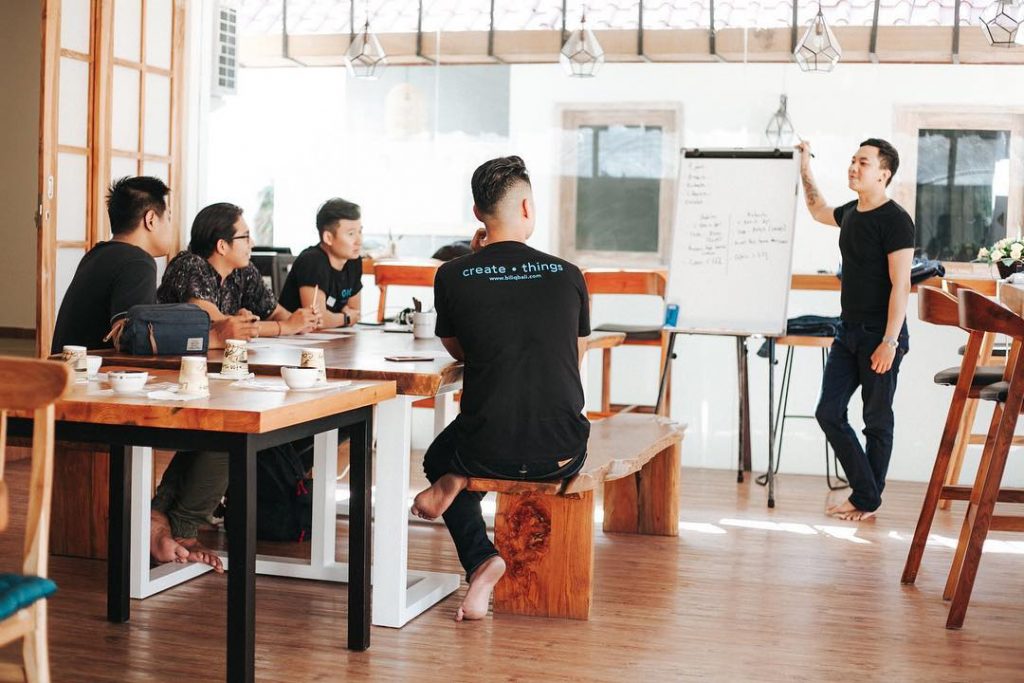 What is your favorite part about coworking?
Definitely the stories. Since Bali is one of the hottest destinations for digital nomads and solopreneurs, we get to meet people from all over the world with interesting stories to tell. I feel so blessed to start a company in this field!
How would you like people to remember you and
Biliq Bali
?
We want people to remember Biliq Bali as a place not only to get work done and meet new people, but also where people can learn a new skill. Our motto is Create Things – we want Biliq Bali to be an epicentre of creativity in Seminyak and Bali.
What makes coworking special?
It has been reported that 74% of coworkers feel more productive since working in a coworking space (
among other benefits
). In my opinion, there are three contributing factors: 1) the sense of community and togetherness; 2) being in a positive, startup driven environment; and 3) the role of coworking spaces in ensuring the community remains fresh and stimulated (through various workshops, talks and workout/yoga sessions). These are the reasons coworkingness is special. If you or your team are not working out of a coworking space yet – there's no better time than now!