After realizing that renting office space isn't always ideal for every company, founder Ali Khadr came up with the idea for Kapitalize. Officially launching as a coworking space in 2016, Kapitalize is a space designed to give entrepreneurs a space to get their ideas off the ground. With Ali's vision, Kapitalize is now a unique community of diverse workers who share one thing in common: passion.
How did you discover coworking?

I discovered coworking straight after I left my career in banking to take an entrepreneurial path. I started off working from home for a couple of months, and when I decided to move to an office and started exploring my options, I came across coworking spaces for the first time.
What is your involvement with Kapitalize ? When did it open / why did you start it?
I started Kapitalize in 2013 with the aim of offering high quality properties to the corporate housing market. When the time came to move to an office, I assessed my options and was really attracted to the idea of moving to a coworking space. The problem was that the only option I found was very expensive and out of my budget, so I ended up taking a conventional office space to accommodate our small team. Six months into the lease, I realized we were using less than 30% of our office and that managing a conventional office space was a hassle that took up a lot of our time. From here came the idea to open a coworking space to cater to our needs and the needs of many businesses that face this same challenge. We launched our coworking space in March 2016.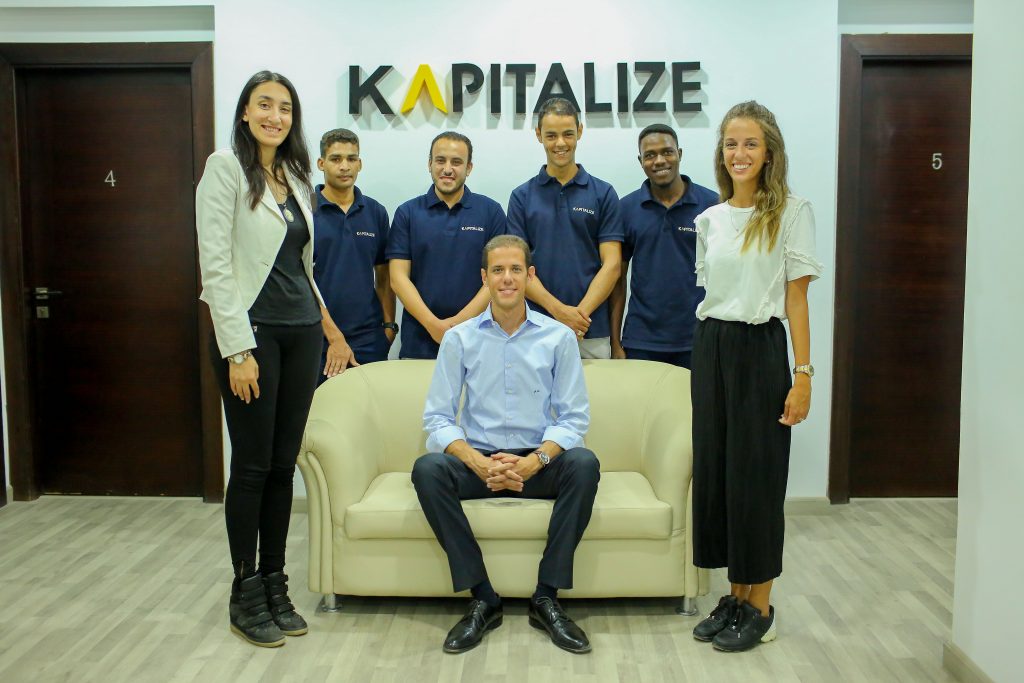 How would you describe the community at Kapitalize ?
The community at Kapitalize is very diverse. We have members who are students, members who have retired from a corporate career and are working on a retirement project, and everything in between. The variety of industries our members work in are very interesting, such as chemicals, clinical research, consulting, hospitality, oil and gas, real estate, software development and more. The one characteristic all  of our members share is passion and drive, as our members are working on exciting projects and are pushing through, day by day, to get their projects off the ground. This gives our space a lot of positive vibes.
Do you host any sort of events to bring the community together?
Yes, we have hosted get-togethers to give our members an opportunity to network.
What are the three key ingredients for operating a successful coworking space?
Accessibility – Most of our members spend a lot of time on the road meeting with clients and visiting other business sites. That is why we chose to have our space at a central location on the Ring Road (the highway connecting east and west Cairo). Also, we give our members access to the space 24 hours daily, all year round, so that our members have full flexibility with their working hours.
Support–  The more and better support you provide the members, the easier you make their work life, as they have more time and energy to invest in their business.
Value – Finally, one of the most important aspects is value, so that a coworking space's pricing is relative to the offered services, location and fittings. The quality has to be attractive to the members. Most of our members are working on new projects and are on tight budgets, so working from a coworking space has to be financially attractive to them.
What is your favorite part about coworking?
My favorite part about coworking is that when you go to your desk in the morning to start your work day, you are surrounded with a variety of people working on interesting and exciting projects. This is very motivating and a source of inspiration that enhances both your professional and personal experience. Furthermore, it is a hub for different industries, some complementing each other, which gives the members the opportunity for collaboration, as I have seen at Kapitalize.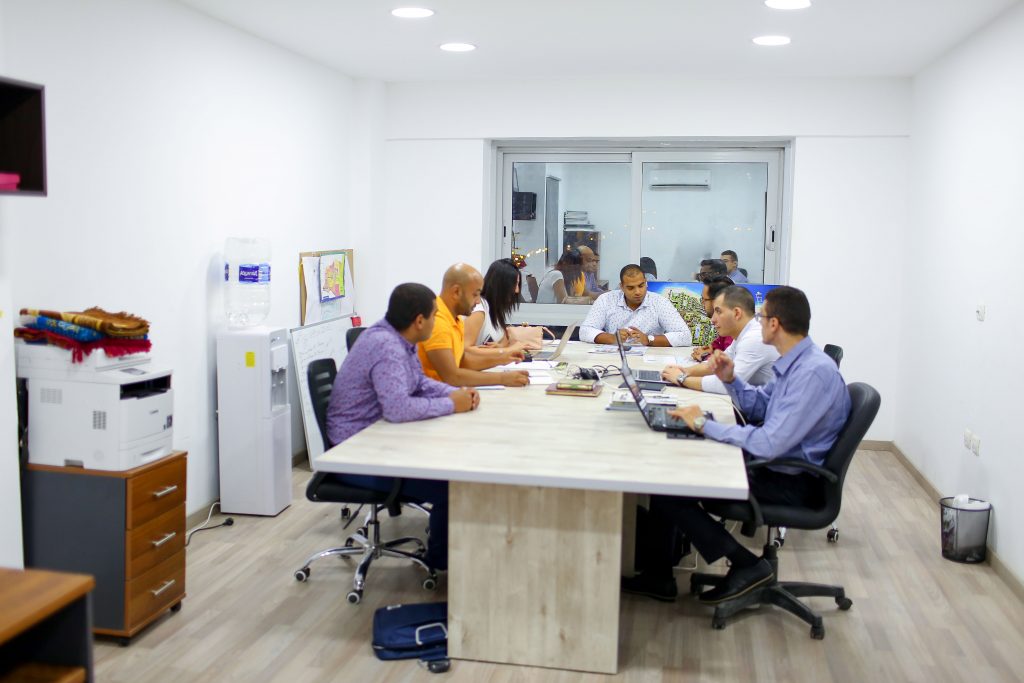 What was the most challenging part, thus far, of opening and operating a coworking space?
When we opened our space in 2016, the concept of coworking in Egypt was fairly new with just a couple of places open across Cairo. So most of the prospects coming for a showing had only used conventional office spaces and were still uncomfortable with the idea of sharing a floor with other businesses they don't know. When we started giving them offers to try the place for a limited period without commitments, they experienced it, fell in love with the idea and started committing to long-term memberships.
Do you have any advice or tips for someone who is looking to open a coworking space?
My advice is to start by building the concept and style of the place based on the needs of a certain target segment of people, like we did. The coworking space has to be built as a solution aimed at enhancing the work experience of its future users.
How would you like people to remember you and Kapitalize ?
Starting and growing a business is very challenging, and I would like our members to remember Kapitalize and me as positive contributors to their experience.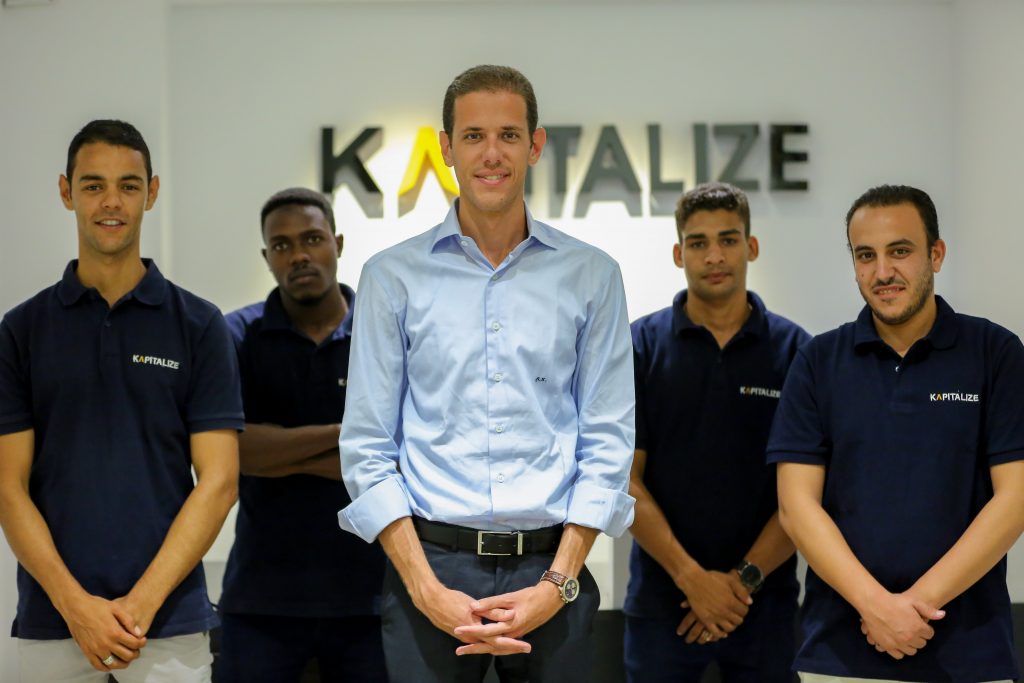 Anything else you would like to add?
Actually, yes. I would like to share one of the positive contributions Kapitalize has had on its members. A year and a half ago, we were joined by a new member who had just left his senior position at one of the country's largest real estate brokerage firms to set up his own business. Fortunately, this member got to know another member's friend in our space, who was in the process of setting up a similar business. They started discussing a potential partnership and in a few months they joined forces and started working together. Today, 18 months later, their business is doing great and they have expanded their workforce significantly within Kapitalize. It makes me very proud to see Kapitalize play a supporting role in a success story like that.