Marian Galam and Kane Ho, both raised in the United States, own and operate LIVINcollective, located in the heart of Nha Trang, Vietnam.
The three-part space features a courtyard restaurant with an American-influenced menu, a "concept store" that gives up-and-coming designers and artists the opportunity to show off their work, and a coworking/creative space.
"It's where expats retreat for an authentic taste of home, where local Vietnamese come to see what's new, where tourists come to shop and eat, and where creative minds come to share ideas," they say.
After marrying in San Francisco almost three years ago, Marian (the Creative Director) and Kane (the General Manager and Director of Operations) moved to Vietnam, Kane's birthplace. (Marian is originally from the Phillipines.)
We caught up with the couple to learn more about LIVINcollective.
1. What inspired you to open LIVINcollective?
We started LIVINcollective with the idea of doing something creative together. Originally, we started as a concept store to mostly sell furniture and help friends.
Along the way, we added a cafe, a workspace, an event space, and lastly the outdoor restaurant. We've also established a platform for local designers and artists to showcase their work/products.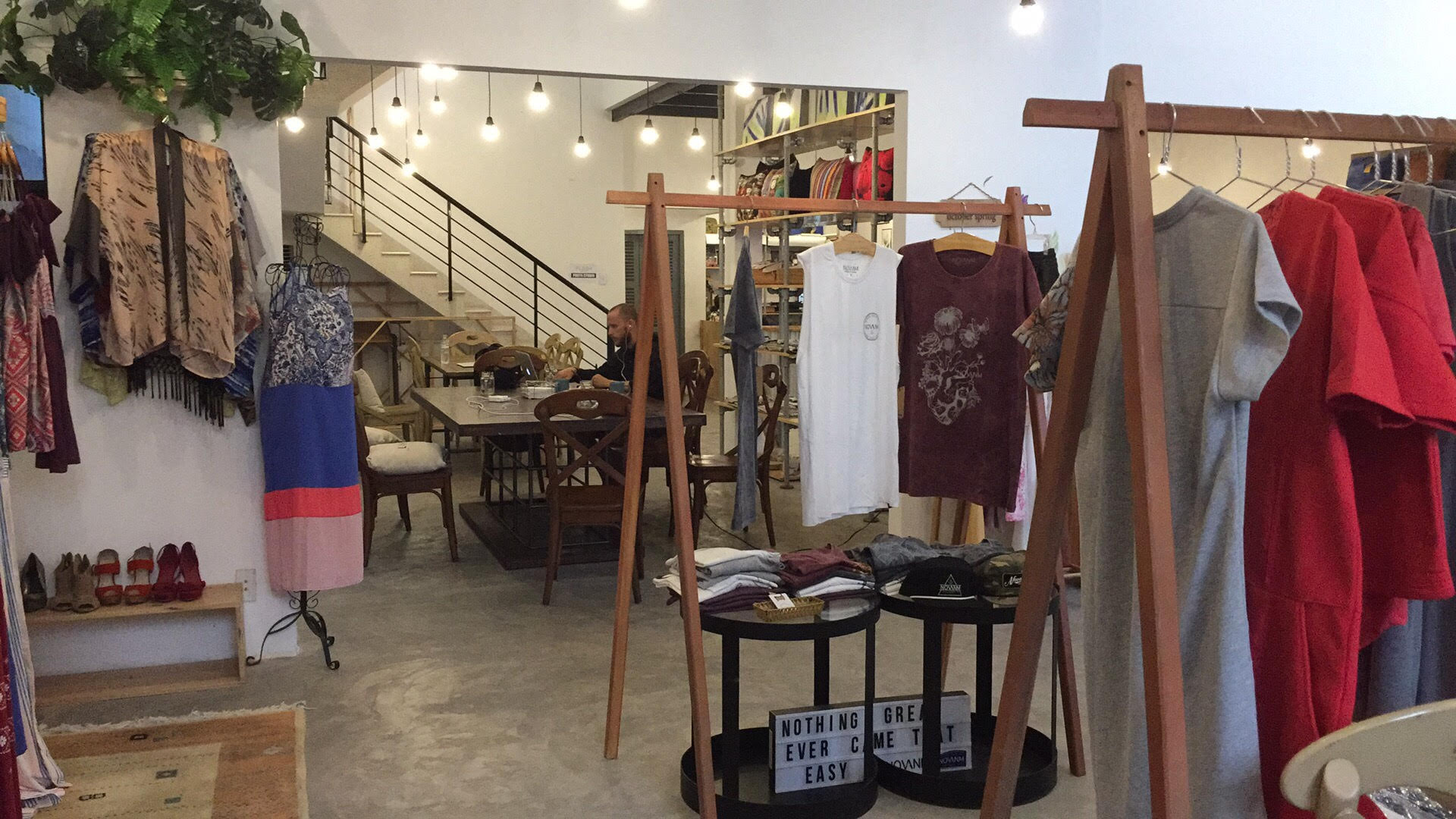 All in all, we have gone a long way in learning from our mistakes, seeing what's needed, and introducing new things. We are a place for the community and travelers to gather, eat and drink, sell and shop, and share stories.
2. When and how did you meet?
We met through mutual friends in New York. We were friends for a few years before we became something more. We lived in Tokyo before moving to Nha Trang.
3. What kind of people work at LIVINcollective?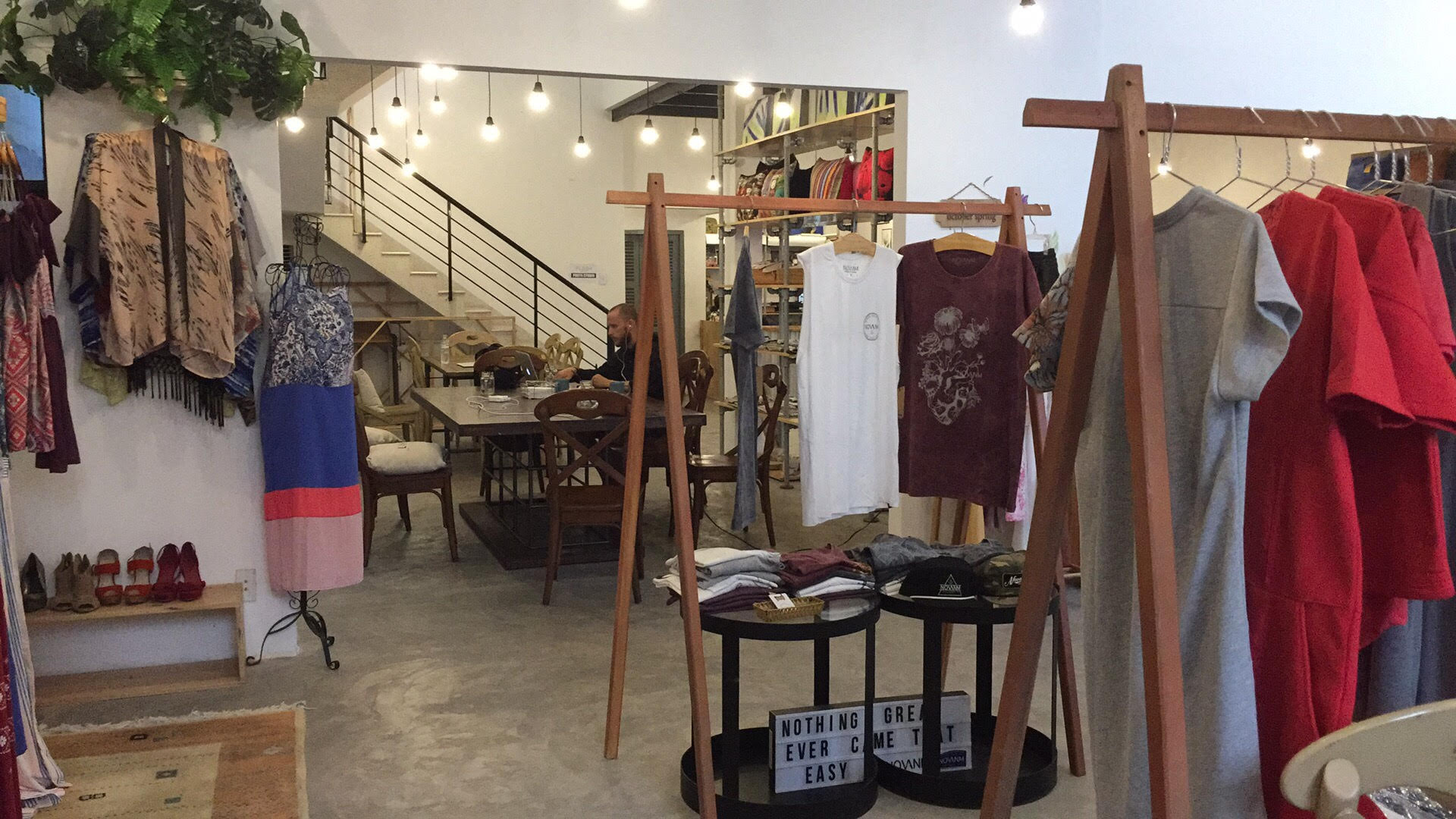 We are usually there every day. The staff is local Vietnamese, ranging from college students to young professionals. Within the workspace, we get all sort of people from all over the world doing their things. We've had companies started out in our space, digital nomads, a composer, artists, designers and many, many others.
4. What kind of events do you have at LIVINcollective, and why do you have these specific type of events?
We have done artisanal markets, art shows and classes, photo exhibitions, corporate and social seminars and weddings. We also hosted the city's first craft beer festival and LGBT tourism seminar.
5. What is the most unique aspect of LIVINcollective, as well as of the community you attract?
We just want to do something cool for our community and travelers visiting Nha Trang. It's fun when the place is full and you see people with different backgrounds sharing stories over a food or drinks. Or, when creative minds gather to teach, learn and share their crafts.
6. What is one thing people should know about LIVINcollective before they visit for the first time?
We're closed on Sundays. Haha, just kidding. LIVINcollective is just a humble mom-and-pop shop started by a couple who does things that interest us. We hope people who visit us enjoy their time here.
7. What is the future of LIVINcollective? Did you have plans to expand to other locations or cities?
We don't have plans to expand. We just hope to do what we are doing well.