Andrea is a 27 year old from Medellin, Colombia who is passionate about the arts, music, traveling, yoga, and good food!

After studying advertising and design she immediately began her career in marketing.  Currently, she working for a travel startup www.alltherooms.com as a Growth Hacker where she is able to travel and work remotely.  Here Andrea shares what inspires her, her routines for success and her favorite place to Cowork.
What was your first job? Has it shaped where you are today?
My very first job was in an Indian company, working as a marketer and designer. It definitely shaped where I am today, not really because of the position but the whole experience. An International work experience is a good thing to have on your CV (and in your life!)
Do you have a morning routine? 
I wake up and clean my tongue (a healthy ayurvedic practice) and brush my teeth, drink water with lemon juice and aloe, do my yoga practice, make breakfast, take a shower and get ready to work!
Is there a book that has shaped your life or has changed the way you think?
I think the Unbearable Lightness of Being, by Milan Kundera. It is a book that made me reflect a lot about myself and the experience I was having when I read the book. I felt like the book was reading me, instead of the opposite.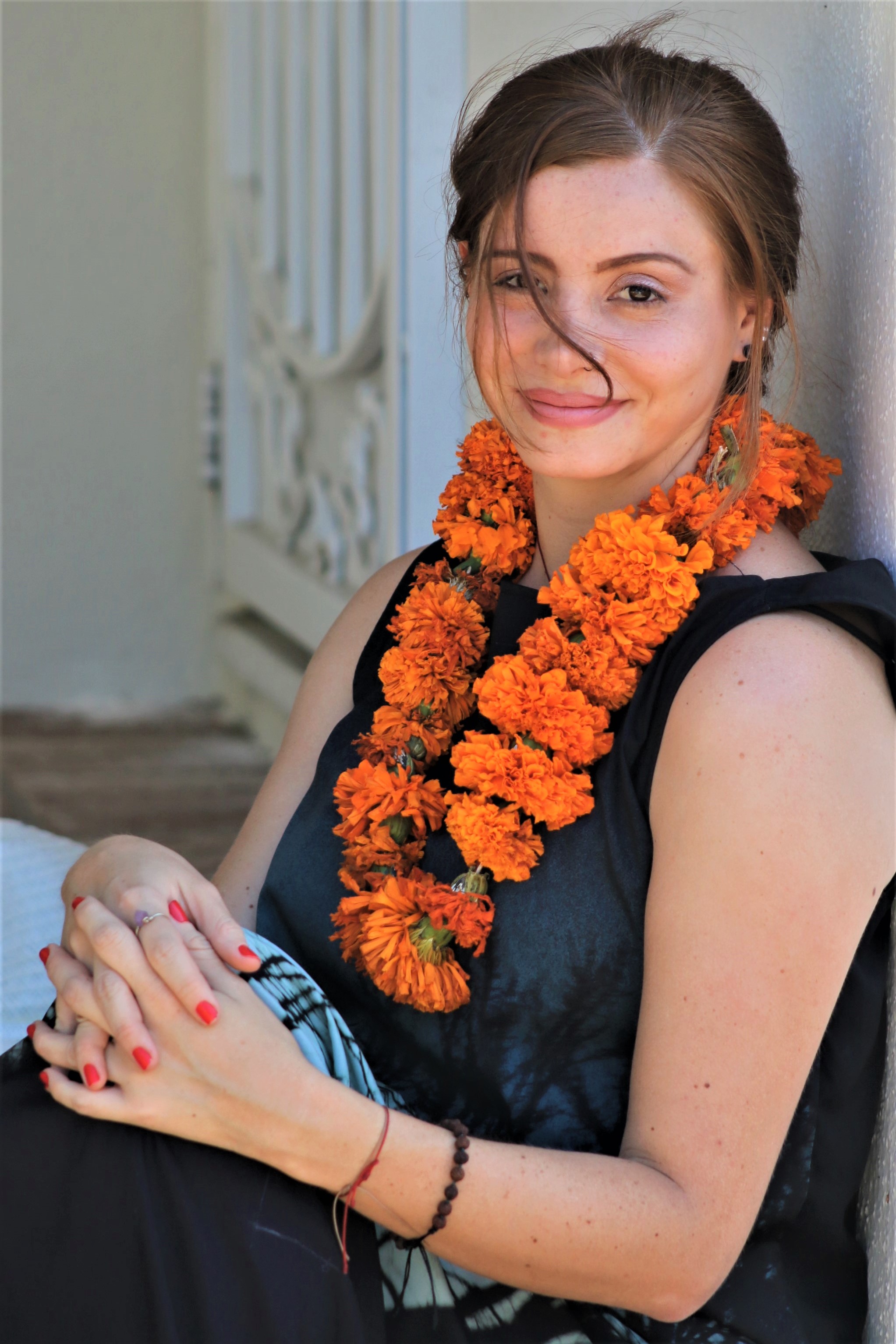 What is something you think everyone should try at least once in their life?
Traveling to India! Everyone should do it. It's an incredible country that teaches you a lot!

What is one skill or hobby you've been meaning to learn but haven't had time for?
Sewing! I would like to learn how to repair and make clothes.
Name someone that has made an impact on your life and why?
This is so difficult, I would have to make a huge list. Family, friends, co-workers…lots of people have made an impact in my life, just on a different scales. Everyone could be a teacher if we understand that everything we experience from others is an opportunity to learn. (Pretty deep, I know)

What is the most rewarding thing you've ever done?
Facing my fears and traveling to India alone. It was a life-changing experience.
What is your favorite coworking space and why?
Hubud in Bali is amazing. The view is incredible! And they do really good activities that help you to meet people in town 🙂 Plus, I love that is open 24/7 because I work for an American Company and sometimes I had meetings at 10:00 p.m or even 1: 00 a.m.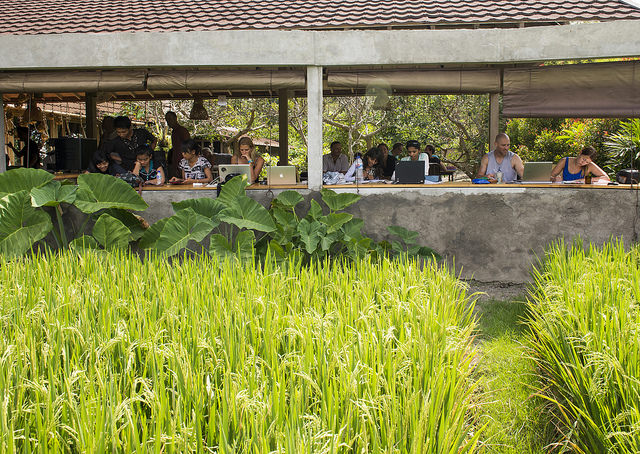 What's your favorite part about coworking?
Meeting new people constantly and feeling in a cafe/school/cultural house more than in an office.

When people come to you for help, what do they usually want help with?
Usually for advice on what they should do. Our friends always want us to help them understand a situation and what would be the best thing to do there.
How do you maintain a sense of work-life balance?
It is actually pretty easy. I believe that if you understand that work isn't everything, then, it just natural to keep the balance. You just need to be organized and have a good way to control your time. If you do so, then you will have to time to work and play


List 3 simple things in life that make you really happy:
Feeling the sun on my skin
Having a hot shower when it's cold outside
 Chocolate
Name one skill you think everyone should have or learn?
Another language! Even if you're an English native speaker and believe you don't need another language, you do! It makes your brain to be more flexible and allows you to experience other cultures.
What's the most spontaneous thing you've ever done?
Planning some trips at the last minute. I'm a planner and I like to have everything planned, so everything planned within less than one week is a pretty spontaneous thing for me, hehe.


What's your favorite quote?
"Be the change you want to see in the world"  – Ghandi
What is your go-to pump up song?
Difficult to choose just one. But let's say Follow Rivers, Lykke Li