The Advantage of the Coworking Lifestyle
There's something special about the coworking lifestyle. Sure, not having to worry about getting to work every day at 8 a.m. on the dot is nice, but it goes far beyond that.
For years, researchers have studied how people thrive in their jobs. Recently, it was revealed that members of coworking spaces report levels of "thriving" that approach an average of six points on a seven-point scale. This is one point higher than for the average employee in a traditional office setting. So what it about the coworking lifestyle that makes people feel so inclined to prosper and find success?
While coworking may not be for everyone, a whopping 40 percent of America's workforce will consist of freelancers by 2020 — and they'll all need a place to work. The coworking lifestyle provides a much-needed outlet when working from home gets boring (along with all of the other advantages of sharing an office space with like-minded go-getters!)
So, how do you master that coworking lifestyle to make the most of this popular style of work?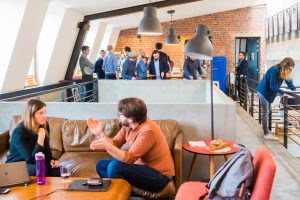 Get to Know Everyone
Connecting with other people is a huge reason why people embrace the coworking lifestyle and pay to work from a communal space, as opposed to working from home or renting a solo office.
While socializing isn't forced or expected, it will definitely benefit you to meet as many people as you can at your coworking space. The individuals there will work for a wide range of companies, ventures, and projects, which means opportunities for you to grow your professional network.
Plus, if you ever need help on one of your own projects, you can reach out for guidance from someone who's likely an expert of that particular skill you're lacking.
As you embrace a coworking lifestyle, think of all the different types of workers at a coworking space: there are graphic designers, startup teams, writers, business owners, public speakers, teachers, accountants, lawyers, students — the list goes on.
Basically, your coworking space can be your very own grab-bag of highly-skilled people who can help you grow your business. This is why it will be hugely advantageous to meet and even befriend as many people as you can. (Don't forget about the space operators!)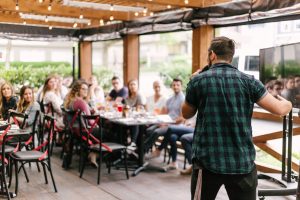 Take Advantage of the Extras
Even though you might associate the coworking lifestyle with getting work done, hang around a little later and the space will probably transform into something entirely unrelated to work. Most spaces host tons of fun events for members — in fact, 41.8% of space operators who voted in the 2019 Coworker Members' Choice Awards said they host events on a weekly basis, with another 36.52% hosting monthly events.
As a paying member, it only makes sense to take advantage of extras like after-work drinks, public speakers, panel presentations, skill-sharing sessions, potlucks, movie nights, and all the other creative options that space operators work hard to bring to life.
Plus, these events are a great way to meet your fellow members openly when they're not focused on their work.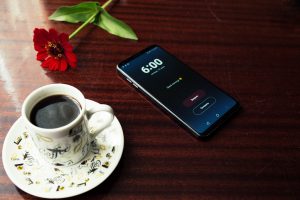 Get into a Good 'Work' Routine
Even though your coworking lifestyle and routine will look a lot different than your last nine-to-five, you should still put one in place that sparks productivity. If you like taking a long lunch and working into the evening, you're free to do so. If you're more of a morning person, you can get to the space for the first pot of coffee.
The key is to try out different routines until you find the one that makes the most sense for you. Test out different commuting times and routes. Take breaks. Go out for lunch one day, and pack your lunch the next.
See what combination results in your most productive workday, and stick with that routine. This way, you will develop a 'work' routine that holds you accountable, which is extremely important for motivation.
___________________________________________________
The coworking lifestyle can easily be mastered by following these tips. Before long, you will be a coworking pro who makes the most of your new work routine, colleagues, and social events.
What's your coworking lifestyle? Let us know by commenting below!