Are you ready to have a ton of fun? Are you ready to spend a week with like-minded people? And are you ready learn new skills all at the same time?
Well then let's sail Croatia!
I'm excited to announce a new partnership between myself, Active Workation and Coworker.com in 2018! We will be sailing the islands of Croatia for an amazing seven-day retreat from May 26th to June 2nd 2018. This isn't just any vacation; it's an experience that you will never forget. It may even change your life!
Each day during the trip, we will start the day with an interesting program including plenty of fun, some fitness and a mastermind session. You will even learn how to fly a drone over the stunning waters of Croatia and take photos of some of the most beautiful scenery on the planet.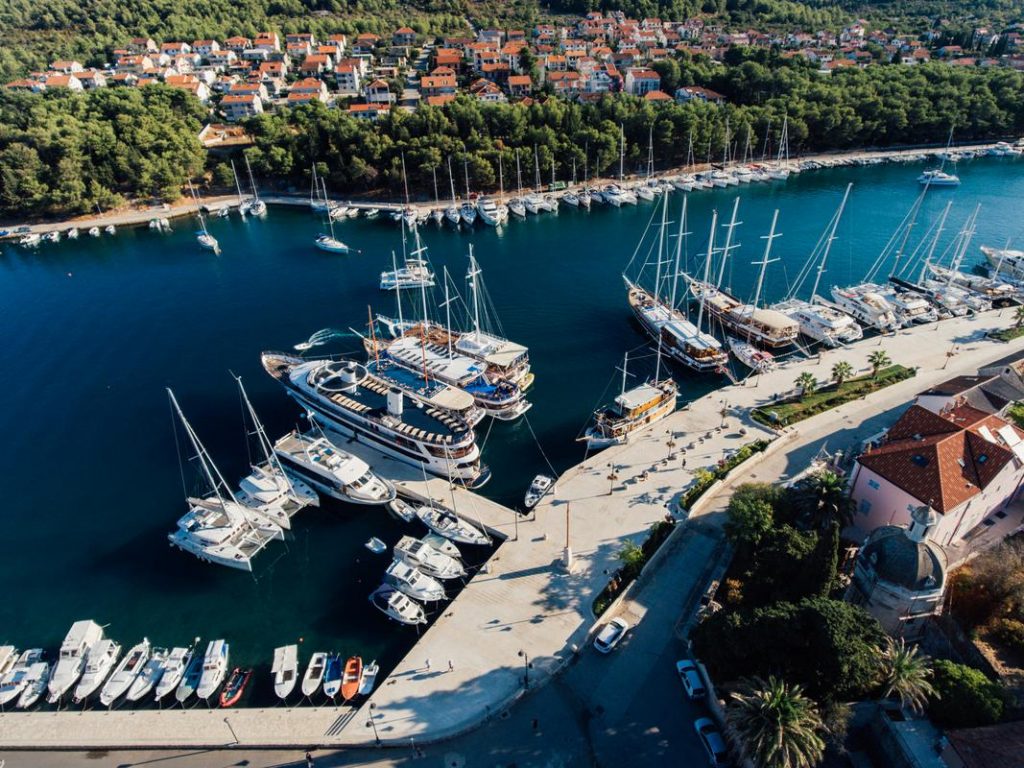 Marcella Korver and I are partnering with Coworker.com on this trip because we believe that entrepreneurs and business individuals don't only think of coworking spaces as a place to get their job done. People that work out of coworking spaces around the world are looking to build a community. They are looking to form a network with like-minded people, and they are looking to simultaneously have some fun.
I can't tell you how many of my business relationships have been built around the concept of fun. In truth, I'd imagine almost all of them contain this element. And it isn't just about the relationships, it's the production of ideas that stem from these types of experiences.
When you put together a group of people on a boat for a week, something special happens. They get to know each other over dinner, sunbathing, drinks and water sports. I can't describe this special bond in words, but since you are quite literally in the same boat together, you form a connection with people that just isn't possible any other way.
We will be setting sail under the direction of Caption Edo of the Senia from Split, Croatia on May 26th, 2018. I met Edo almost 10 years ago now when I sailed on the Senia for the first time after I graduated from Virginia Tech.
Since then, I've returned to Croatia three times–twice on the Senia–and I wouldn't trade a minute of my experiences. Captain Edo is a special person and one of the nicest people I have ever met, and he is an amazing cook! Just wait for the Captain's dinner.
Getting to know Captain Edo is truly one of the most unique aspects to this trip. You will get to meet and interact with him, learn all about Croatia from him and you may even get to hear him sing once or twice! He's also an entrepreneur, so he has a lot to share.
While he spent much of his career working on cruise ships around the world, he always knew he wanted to return to Croatia and share this special place with others. About 12 years ago, he purchased the Senia and hasn't looked back. He now spends his summers leading groups around the islands of the Dalmatian Coast.
There are so many unique aspects to this trip, like our winery tour where we will have dinner on a farm made from food products that are homegrown there. We will also spend time enjoying Hvar Town, where you can often find celebrities hanging out during the summer.

Additionally, we will visiting several small ports where you can grab some local Croatian food or experience what I can only describe as scenery straight out of Game of Thrones.

So, if you are ready to come with us and have the experience of a lifetime, check out the trip site and sign up. We hope to see you in Europe in just a few months!