It has been said time and time again that coworking spaces are the perfect catalysts for forming strong connections and inspiring new ideas. The Focus Journal is yet another great example of just that!  

Developed by the community at  L'Atelier Coworking in Vancouver, Canada, the Focus Journal is a minimalist task journal designed to help you set goals and break them up into manageable tasks. It's a decluttered planner that aims to balance productivity, happiness, and well-being.  The founders decided to create a Kickstarter campaign to fund this creative project, which launched on September 7, 2017.

Here Sabrina Chammas, owner of L'Atelier Coworking, will share what inspired her and her partner, Matej Rodela to create the Focus Journal,  how they used the support of the coworking community, and what was required to set up a successful crowdfunding campaign.
What inspired the Focus Journal?
My friend Matej and I are the co-creators of the Focus Journal and wanted a tool that worked for us and for our community at L'Atelier Coworking. We started drafting designs and tried to use as many journals and planners as we could get our hands on. When we were confident enough about our designs (which we partnered with graphic designer Alicia Carvalho to complete), we printed 25 booklets with 10 days worth of journaling and carefully selected a diverse group of entrepreneurs and freelancers to test out the layout.
After the 10 day period, we conducted a focus group session and scanned the used journals. Based on the feedback, we adjusted the design and content of the journal. We wanted to make sure that the journal was actually functional and helpful to people in our community. The Focus Journal is also a way for us to bring in a bit more income without raising membership prices, so freelancers and entrepreneurs could still afford to be in a nice office despite the rising real estate prices in Vancouver.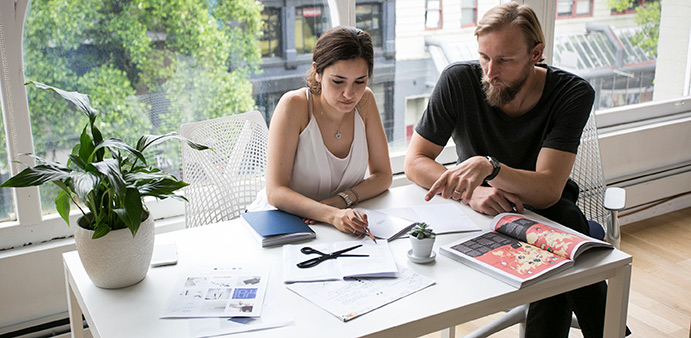 How does the Focus Journal help people?
The Focus Journal is not meant to be used instead of your digital calendar or project management tools but along side of them. Since most of our work is usually done looking at a screen, it's important to have something tangible to write your intentions and goals in. We get so overwhelmed by endless scrolling, notifications, and overflow of emails. The Focus Journal takes a meditative and "feel good" approach to planning your days.
What was your favourite part of developing the Focus Journal?
My favourite part of developing The Focus Journal is definitely being able to use it and seeing other people using and loving it. We spent a lot of time researching how to simplify the planning process and it definitely paid off.

What was the most challenging part, thus far, of developing the Focus Journal?
There are a lot of planners and journals out there and it's not easy to rise above the noise. When I tell people about the Focus Journal, their first reaction is to tell me about another planner or journal that they have used or heard about. We have a spreadsheet of hundreds of existing journals all promising you a better life. The hardest part is nailing down the messaging and finding your own audience.
What is involved with creating a successful Kickstarter campaign?

The pre-campaign phase is what determines the success of a Kickstarter. You have to build up a large audience and prepare them to back up your project, knowing that only about 5% of the people you reach will actually contribute. You have to get the product as ready and presentable as possible, create a strong branding, produce a video, throw a launch party, line up influencers and press, and create two months worth of marketing content.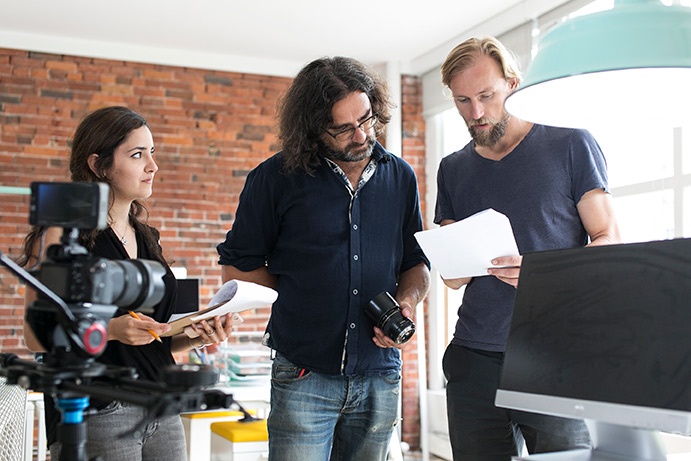 Why did you choose Kickstarter over another crowd funding platform?


Kickstarter is an all or nothing deal. If you don't reach your goal, your backers will not get charged a penny. It is more risky for the creators since they can lose everything they worked so hard to build but on the audience's side, it shows that you are confident about your product and creates a sense of trust.
Do you have any advice for someone looking to create a product and launch it on Kickstarter?
I have successfully launched several film projects through Kickstarter before and each project was different. The more prep you can do before-hand the better. The best piece of advice I could give is not to rely on friends and family to help you out, underestimate your reach, and over-estimate your costs and the amount of work that needs to be done.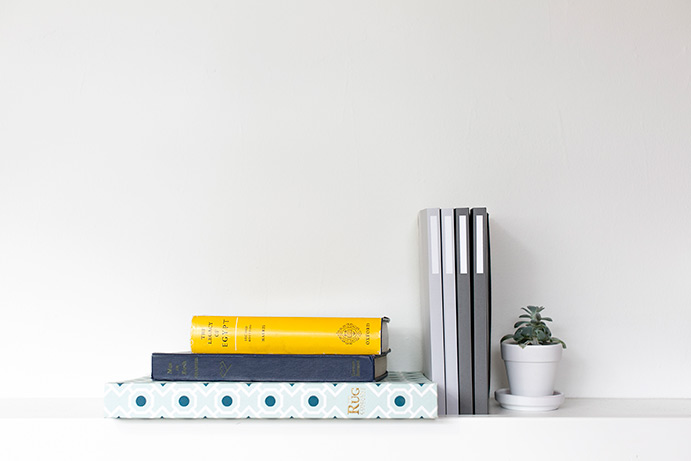 The Focus Journal is now live on Kickstarter, so take advantage of the special Kickstarter pricing and other perks here!