It's no secret that our jobs have a substantial effect on our general mental health and well-being. Thus, it's hugely important that we take certain steps to ensure we are feeling our best so we are able to perform our best.
According to several different research studies, work-related stress is at its highest rate in 16 years. For the first time ever, stress has been named the most common form of work-related illness.
There are many different factors that can contribute to feeling stressed or facing struggles with your mental health in the workplace. Here are just a few potential problems you may face, and some key ways in which you can deal with them.
Are you overworked?
Although different jobs can be demanding for different reasons, there must be clearly set boundaries so it's obvious when your boss is expecting too much from you and you're being overworked. Many of us can be self-confessed workaholics, but even if you love your job and thrive under pressure, there can still become a point where it's all simply too much.
For example, if you find that you're going above and beyond but are still facing criticism or a lack of appreciation, you're bound to end up feeling burnt out. Unrealistic expectations and countless deadlines can leave even the most optimistic employee feeling slightly stressed.
The first and most important step to take is to recognize when things are becoming too much, and to speak to somebody about this.
Calling a meeting with your manager and a member of the HR team when things are getting a little tough is a crucial way to express your feelings. Doing so also gives them the opportunity to resolve the issues you're facing before they progress.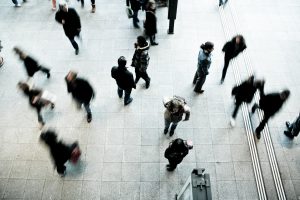 New job stress
Starting a new job is always daunting and, admittedly, a little stressful too. Being in an unfamiliar place with a bunch of new faces is definitely far from many people's comfort zones.
Although 'newbie nerves' are completely normal, make sure you recognize the responsibilities of your new colleagues to help you settle into your new role. Also, make things easier for yourself by going the extra mile in getting to know your colleagues and helping out wherever possible – even if you're just making a coffee run!
Disagreements and workplace conflict 
It's an unfortunate fact of life that not everybody is going to get along at work; however, this doesn't mean that bullying or gossiping are acceptable forms of behavior, particularly in the workplace.
Instead of trying to bury your head in the sand and ignore this type of conflict, try to politely raise the issue with those involved and see if you are able to come to an agreement. If this doesn't go as planned, then speak to your manager or someone else that is able to diffuse the situation.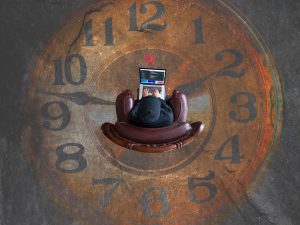 Time-related stress
Management consultant and conference speaker Dr. Karl Albrecht spoke of 'time stress' in his book Stress and the Manager. This tends to become an issue when you feel as though there is never enough time to get things done in your role, making you afraid to not meet certain expectations or deadlines.
A great way to deal with this type of stress is to organize your time management and set realistic objectives. If you still feel you need extra support, turn to your colleagues to see if they can help with some of your tasks or responsibilities – don't suffer in silence!
Acute stress 
It is completely normal for workers to face some form of stress from time to time, even if it is in a mild form. You may find that you experience stress or anxiety leading up to a big deadline or before an important meeting. After the event has passed, you may go back to feeling okay again.
Although feeling stressed can be a normal reaction to pressure in the workplace, there are ways you can manage the typical symptoms of stress, such as an unsettled stomach and an increasing heart rate.
Try cutting down on caffeine, ensure you're getting a full eight hours of sleep each night, and try some relaxing breathing exercises. If feelings persist, then consider speaking to someone in work about it to see if they are able to help.