The last decade has brought more than a handful of major changes for businesses. Naturally, the way companies handle operations and build teams has evolved, too. Communication tools like Skype and its alternatives have facilitated international collaboration. As a result, outsourcing has emerged at an impressive speed. Companies prefer hiring dedicated teams to develop software rather than building a department from scratch. 
There are various kinds of outsourcing. Depending on the business objectives, a company manager can nearshore outsource IT projects. In this post, you'll find how this type of outsourcing is different from others, as well as what its benefits, drawbacks, and best practices are. 
What Is Nearshore Outsourcing?
By definition, nearshore technology outsourcing refers to employing a team of specialists from neighboring countries to handle a business task. 
Usually, a head company and a dedicated team are located in bordering countries — this way, both benefit from cultural similarities and geographical proximity. 
These are objectives that lead companies to consider nearshore outsourcing:
–Taking advantage of lower wages
.
If a company manager knows he can get a cheaper workforce in one of the company's neighboring countries, he's likely to find a nearshore development center in that destination. The differences in wage are drastic at times — compare the salary of a Polish software developer ($40k per year) with that of a Ukrainian specialist ($12k per year). 
–Using the know-how of experienced teams
.
Running an in-house department requires thorough employee training, onboarding expenses, and so on. Most importantly, developing a functional project management framework takes time – you can't expect the team to have peak efficiency from Day 1. If a company manager is constrained with deadlines, hiring a well-oiled team is a smarter move. 
–Focusing on the core objective of the business.
Instead of creating departments that are not directly related to the niche the company operates in, business managers prefer to nearshore outsource tasks like software development or testing to dedicated teams. This way, you will be able to concentrate on tasks that are crucial to the business and match your skill set. 
–Solving hiring crises
.
In competitive industries like IT, there's an ongoing competition for professionals. If a company struggles to lure in skilled employees, hiring a dedicated team of top-notch developers is a way to go.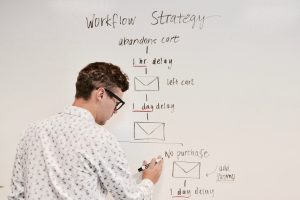 Why Should You Choose Nearshore Outsourcing?
Choosing a dedicated team from a neighboring country is an advantageous approach to outsourcing.
Here are some of the benefits of nearshore outsourcing:
1. Proximity facilitates collaboration
Contacting a provider overseas comes with communication and transportation challenges. Scheduling a call or meeting face-to-face regularly is not easy. As a result, companies lose control over project development. 
Nearshore outsourcing presumes hiring an IT services provider from a neighboring country. Chances are, you share the time zone and the speaking language. Paying a dedicated team a visit won't be challenging either — a 1-2 hour long flight is all it takes. 
2.
Cultural similarities
put you on the same page 
Language and time zones are not the only factors that can either improve or tank the collaboration with a dedicated team. More often than not, countries that share borders have crossed paths historically, adopted a similar worldview, and have the same system of values. 
Choosing a dedicated team overseas, you will have to adapt to his way of thinking and decision-making. In the case of nearshore outsourcing, there will be fewer cultural peculiarities to put up with. 
3. Regular working hours
Companies with flexible schedules can have no issues with irregular conference calls with a dedicated team or time zone gaps. Most businesses, however, still tie the working process to business hours, since it's crucial to get as much as possible done in that time frame. 
An offshore outstaffing company has a drastically different working schedule, and time zones are to blame. When it's 10 a.m. in the United States, in India, the clock shows half past seven. Ten-hour time zone differences will make most managers uncomfortable and bring chaos to the process. 
With nearshore outsourcing, there might still be a one to two-hour time zone difference to put up with. However, it takes a slight adjustment, not a drastic change, to develop a working project management model.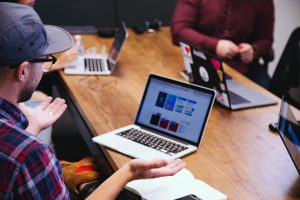 Nearshore Vs. Offshore Outsourcing
Before deciding on whether or not to outsource development nearshore, let's clear the difference between its two most popular subsets: nearshore and offshore. 
The proximity factor determines the difference between the two approaches. Offshore outsourcing companies are geographically distant from the main office. If you hire a team in the same region, that's considered nearshore outsourcing. 
Outsource versus nearshore both have advantages and drawbacks. Let's examine them closer:
| | | |
| --- | --- | --- |
| | Nearshore Outsourcing | Offshore outsourcing |
| Operating cost reduction | Above average | High |
| Collaboration facilitations | Above average  | Low |
| Control over the project  | High | Average |
| Language barrier | Rarely present | Is a recurrent issue |
| Talent pool | Rather narrow | Rather wide |
Depending on which criteria are the company's priority, both near- and offshore outsourcing are viable options. In the first case, you will not be able to reduce operating costs drastically, but the level of control and the convenience of collaboration are higher compared to offshore outsourcing. 
Nearshore Outsourcing Examples
There's a common stereotype that outsourcing is the last resort for SMEs that don't have the budget to build an in-house team. Most business managers don't realize that multinational corporations also owe a share of their success to outsourcing. 
Below are two case studies of how top-tier tech brands benefited from nearshore outsourcing. 
1. Google
Knowing full-well how expensive hiring hundreds of customer support agents in the U.S. would be, the international tech giant embraced outsourcing. The company used nearshore development services to provide its users with enhanced experiences and continuous assistance. 
Google announced a partnership with a Latin America-based outsourcing firm back in 2014. Aside from customer support, the company now outsources most of the non-IT tasks to nearshore dedicated teams. 
2. Slack
One of the world's most convenient virtual workplace and project management tools is especially famous for the sleek design and a minimalistic logo. It's a little-known fact that the company outsourced the creating of its branding elements to a Canadian agency. Using the know-how of foreign designers, Slack managed to establish a memorable look and feel. 
The company's case is the vote in favor of nearshore outsourcing as a force to employ, even when it comes to designing the key elements of the brand.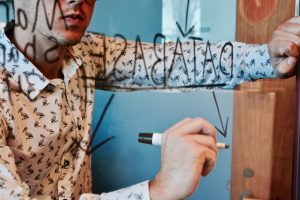 Best Nearshore Outsourcing Practices
While nearshore outsourcing is an established method for successful business management, it's crucial to approach it the right way to reap the benefits.
Here are a few practices tech industry leaders use to connect in-house processes with outsourced projects. 
1. Carefully choose what to outsource
Looking at all the processes within the company. Assess which ones you'll handle in-house and those that'll be allocated to a dedicated team. Usually, managers sort through tasks the following way:
Outsource processes that require technical knowledge

. A dedicated team likely has a broader skill set to handle and testing, a ready-to-deploy toolkit, and a better understanding of industry standards. It's also common sense that, in the long run, sustaining an in-house development team is more expensive than hiring contractors. Consider opting for

nearshore outsource java development

, testing, and so on.

Keep an in-house department to handle processes that require user and domain knowledge

. Dedicated teams lack the in-depth industry or audience knowledge. As a business owner, you are caught up on the state of the niche, the trends that dominate it, and so on. That's why most companies prefer to handle processes like marketing in-house. 
2. Make sure you share methodologies with the outsourcing provider
To avoid miscommunications with a dedicated team, make sure you adhere to the same project management framework. Most teams choose agile as a dominant methodology. Other options may include:
Waterfall
-A requirement-focused approach that demands a crystal clear knowledge of what you want the project to look like.
Hybrid
-Amix of Agile and Waterfall that adopts the flexibility of the former and attention to detail of the latter.
Scrum
-A subset of Agile that's often defined as a separate framework. It requires high awareness within the team, along with the eagerness to work as self-starters.
Critical Path Method
-A methodology, often used by teams with strict deadline constraints. 
There's no one-size-fits-all project management framework – each has advantages and drawbacks. After choosing the one that fits the company's goals to the fullest extent, ensure a dedicated team is willing to build the project management strategy based on the same methodology. 
3. Align culturally with the dedicated team
Other than testing the team's professional skills, make sure you're on the same page culturally. Make sure you're aware of the way typical conversation starters, political comments, or jokes are likely to change the tone of the conversation. 
Taking time to make sure two different cultures blend smoothly will provide you with a deeper insight into your team's communication skills, awareness of what is and is not appropriate outside your area of operation, and a fresh perspective. 
______________________________________________________
Conclusion
Nearshore outsourcing is a convenient way to streamline business processes without investing in hiring workforce, expensive employee training, and larger office spaces. 
Choosing to outsource development nearshore is a way to focus on the business' main task without losing control over outsourced projects. Scheduling a call and paying a visit to a contractor who lives in close geographical proximity is a manageable task that will not require too much commitment. 
If you have carefully considered which processes to allocate to dedicated firms, chosen a project management methodology, ensured the contractor sticks to it, and researched cultural differences between two teams, the benefits of nearshore will pay off in no time. 
You'll be able to focus on the task that are crucial and most rewarding to the business – as a result, the company will have larger revenue streams, higher conversions, and improved satisfaction rates.