"Hey, don't you do some writing work as a freelancer? How does that work?"
"I was wondering….when you were freelancing, did you ever try out any of those freelancing websites? I'm curious about how these websites work…"
"Hey, you were freelancing before this job, right? How was that going?…"
The buzz about freelancing has been growing stronger and louder in the past couple of years in the fastest growing economy in the world, India. Be it a casual throwaway comment on a Facebook or a serious discussion over coffee, freelancing is an option that's not going away anytime soon. According to Matt Barrie, the CEO of one of the world's largest freelance portal Freelancer.com, over 1.2 millions of 3 million plus users come from India, making it the number one freelancer country on their website. In his own words, "India is by far the biggest freelancing nation in the world".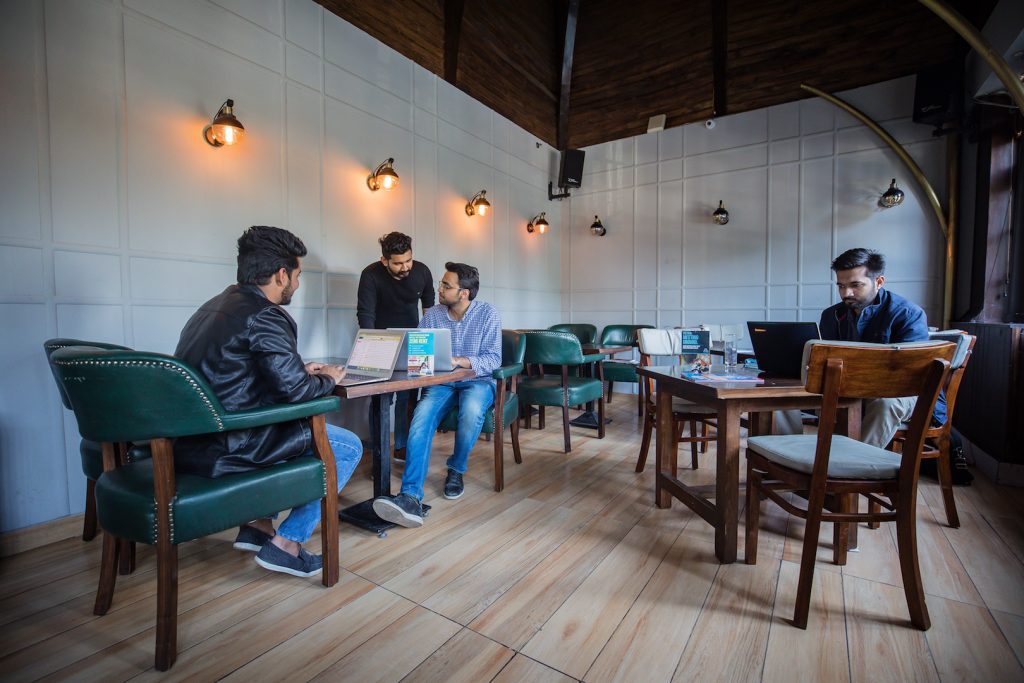 Changing Landscapes
Does that mean freelancing has a place in India? Well traditionally Freelancing, especially in the Indian workplace, has meant  'second best'. When Indian employers, or even employees, think of freelancers, they often think of casual, temporary, or part time employees – mostly students or parents who want to work from home and freelance to generate a surplus income.
However, that same perspective has taken a 360 degree turn ever since Internet made its way to Indian homes.  According to a leading magazine in India, India has improved its access to internet significantly in the last 15 years. Becoming a country with the second-highest number of internet users, the increase in internet usage and penetration has led to a kickass growth and development of the freelancing industry in this country.
Additionally, the freelancing industry is seeing a growth happening thanks to the women who are choosing to be a part of this industry balancing the old and the new paradigms. Several talented and skilled women end up letting their careers take a back seat either voluntarily or due to societal pressures with respect to their families in India. However, freelancing gives these women that flexibility to manage both, should they choose to do so.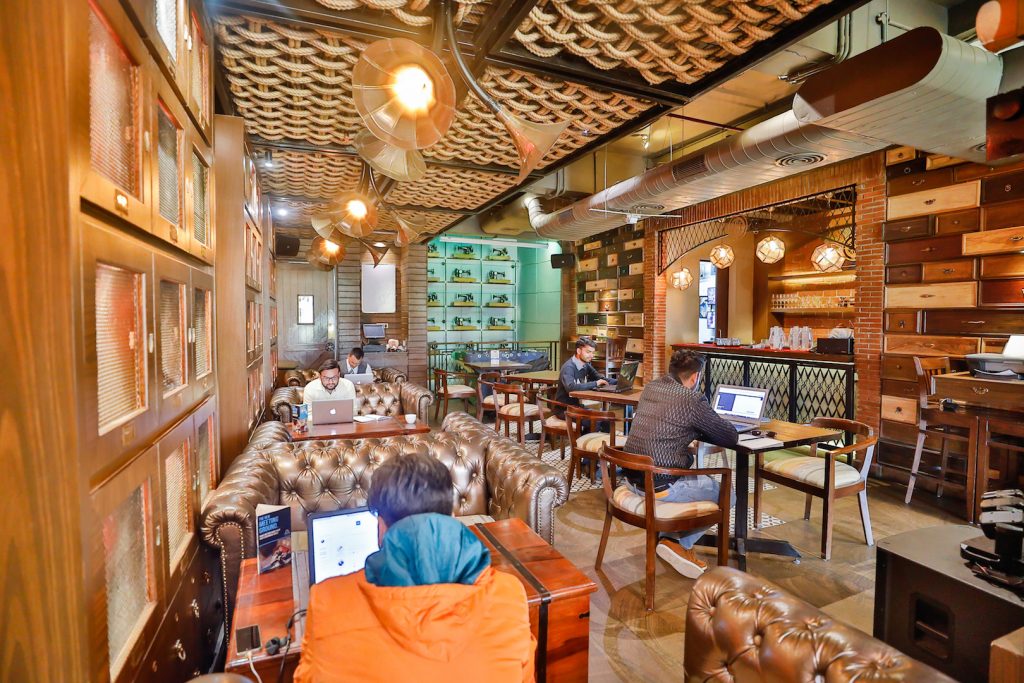 With this dynamic coupled with various studies, it's also come to a realization that coworking has in fact encouraged more and more women to take their careers to the next level through collaborations and a work friendly space right in their neighborhood without having to put themselves too much out there.
So then, what's the problem?
Because of a generalized lack of acceptance for freelancing, there has been a lack of friendly work options for freelancers in the country as well. A freelancer's typical day consists of nothing typical, to be precise. With a flexible schedule, client meetings, calls and a pressing need to occupy a creative workspace, a freelancer's lifestyle cannot do with either much with a work from home or a dedicated cubicle lifestyle.
Existing workspace solutions often ignore these diverse needs of a freelancer as they are pressing towards providing a stable, team based workspace solution. Nevertheless, the truth is that the growing breed of freelancers is seeking ways to maximize their work output and hence, looking for places or communities that could help provide the solutions.
How myHQ work cafes are shifting the perspective
This is where myHQ steps in as one of the most innovative and an all-encompassing workspace solution in the capital.  With presence in over 85+ locations, myHQ focuses on pain points that a freelancer has to go through in order to maximize their time and get maximum output through its flexible and economical coworking options.  
So how does it work?
myHQ utilizes existing infrastructure by taking up vacant spaces in cafes, lounges, offices and coworking spaces to provide you the modern workforce of Delhi a dynamic and economical workspace solution. While the beautiful ambiance at every space creates a creative, comfortable environment for a freelancer's lifestyle, its workspace facilities like free food credits, free stationery and printing add wonderful perks to the the pocket!
With myHQ's visit based subscription plans and an optimal workspace availability at 85+ locations in Delhi NCR, a freelancer need not worry about their unpredictable schedules or variable economics.
More than just a workspace solution…
Apart from providing a workspace solution to freelancers, small teams, startups, entrepreneurs under one roof, they are focusing on creating a wider accepting network through their community foothold. This means more clientele opportunities, and being a part of the network which is vital to a freelancers journey as it will help them map out their trajectory of success.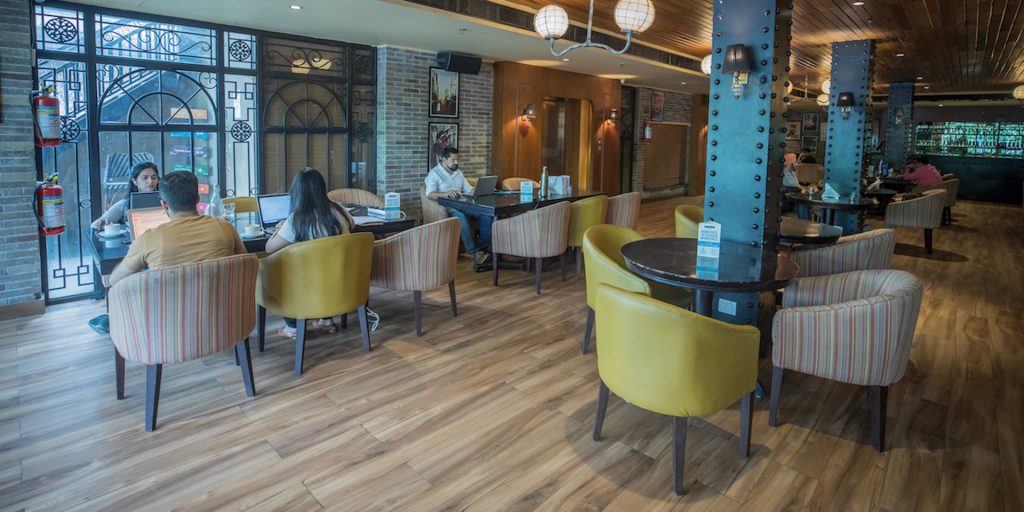 Connectivity becomes the key point that must be emphasized and focused on, time and time again for a freelancing career: the connectivity between a freelancer and a space, the connectivity between a freelancer and his clients, the connectivity between the freelance network to grow and support together.
Working in a myHQ work cafe gives freelancer that sense of belonging which is mostly missing in their inner circle. With added community benefits, a freelancer can also take advantage of a number of perks with brands like AWS, Knowlarity, PayTM, Digital Ocean, etc.
In Essence…
Coworking spaces and work cafes, especially a functional, diverse one like myHQ, are an economically viable solution for this growing segment of freelancers in India, whose income stream is likely to experience ups and downs from time to time – an underlying important point that has been grasped firmly by them.
Having put ourselves in a freelancer's shoes and walked a mile in them, we have somehow managed to pinpoint almost all the pain points that a freelancer might face while trying to make it on their own terms. So we are simply stepping in to empower every single independent worker, help them grow and let them shine in every way possible. If you think you are in Delhi and are ready to try out this exciting way of life, then take a free work day trial to explore what it's like to work in a myHQ workspace.