Coworking has become a trendy topic in today's professional marketplace. Whether you're an entrepreneur, small business owner, CEO, freelancer, or remote worker, you are probably used to working in silent places while minding your own business.
A few years ago, my freelancing business got extremely tiring due to the fact that I was always working alone. Too much silence and isolation can often become exhausting, while too much noise and chaos (e.g. libraries and coffee shops) may become a distraction.
The middle ground? Coworking spaces. If you happen to be bored, isolated, or simply eager to interact with like-minded people, the benefits of coworking are definitely worth your immediate attention.
In today's post, we'll explore the coworking space benefits that any professional who is not bound by a strict schedule and work rules can easily reap. Let's get started.
Improved work-life balance
I hear so many people craving to work at home because it's more "comfortable" and "productive." That's what I used to believe, too, right until I realized that spending a lot of time between the same walls is can become a very boring and often depressing activity.
A coworking space is a perfect solution to create a proper work-life balance because each day you get to decide whether to work at home or in a collective environment. Social interaction is a basic human need that needs to be met, and coworking can help us get that.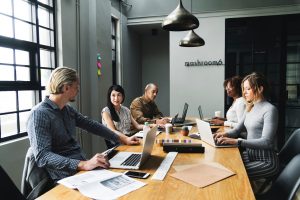 More affordable than private workspaces
Renting a private office is expensive, especially if you're living in an expensive city. A coworking space allows you to rent a single desk for a very affordable price. Service providers and utility bills? There's no need to worry about that in a coworking office, because the company handles it all.
Opportunities for networking
Finding professional opportunities is another great perk of spending time in a coworking office. Many entrepreneurs are frequenting coworking spaces to find collaboration opportunities. Whether you're an entrepreneur or a freelance worker, networking becomes so much easier when you're surrounded by other talented professionals.
Connection to like-minded people
The biggest social struggles I had involved finding the right people to connect with. Not just on a professional level, but on a personal level too.
A coworking office is a perfect place to make new friends and build genuine relationships. You just need to be friendly and helpful, talk to your coworkers during break times, and show up regularly. In time, you'll meet a lot of interesting people that might share the same values, principles, and interests.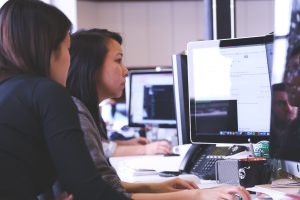 Learning new skills
I'm a remote worker, and my job is to manage the company that I'm collaborating with. The company, Edubirdie, offers a service that writes papers for college students, and I'm the person who makes sure that all of our clients are satisfied. Before I started this collaboration, I always felt like I was limiting myself and my skills' growth. But when I decided to work from a coworking space, I started to learn new things and improve various diverse skills like writing and coding by simply engaging with talented professionals who were working in the same office.
Whenever I had issues that I couldn't solve on my own, instead of outsourcing expensive help, I simply relied on my new "coworkers." If I look back, I owe half of my current skills to the professionals who have opened me up to new possibilities.
Improved productivity
Productivity is key to a successful career. Whenever you need to deal with unknown matters, you have two choices: hire help or ask for help. The latter option is way more convenient because it often comes for free.
A coworking space is an office that promotes professional diversity. So, for example, if you're coding and you keep stumbling upon the same errors and bugs, asking for the help of a fellow coder won't take you longer than a few minutes.
Moreover, a well-organized workspace that is designed to eliminate distractions can help you focus on your tasks.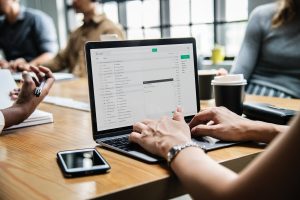 Motivation, inspiration, and mentorship
When you're surrounded by hard-working individuals, you'll be unconsciously following their example. If you're a procrastinator, dealing with your tasks in a coworking environment will force you to work. You cannot waste time and allow people to see that you're not a serious professional. Fewer breaks, more results.
You can also get inspired by your coworkers' projects and results. Ultimately, you can find mentorship opportunities from people who see the potential in you. This is probably the best-case scenario that you can expect from a coworking experience!
Final words
If you're a freelancer, remote worker, or entrepreneur, a coworking space can bring a lot of significant professional benefits. If you've never tried it before, it's time for you to do so. If you don't like it, you have nothing to lose because you can simply stop frequenting the place.
Nevertheless, connecting with like-minded professionals can do no harm, except for those who are naturally better at working alone. All coworking spaces are different. Therefore, if you don't enjoy working in one spot, try another before calling it quits.