Coworking spaces are filled with some of the world's  most interesting people, as each coworker is working on something inspiring while offering a unique perspective on life. Coworker has decided to show off these great minds to the world starting with an interviewing with Rafael Tudela Hernandez, an interaction designer from Bogotá, Colombia.

Tell us a bit about yourself:
I'm an interaction designer from Colombia. Focused on UX & UI design and e-Branding for web and mobile apps, SaaS and mobile games. I love Human-Computer Interaction. I travel as much as I can. I play the bass and sing. I write, sometimes. Hablo Español, and English, and Deutsch. そして日本語 .
On 2010, I co-founded and successfully managed a branding and interactive design agency for four years in Bogota Colombia. I had the opportunity to work with my friends and colleagues for a wide range of commercial and private institutions, government, B2C & B2B companies and even embassies. All kinds of sectors with very different and interesting problems taught me how to approach with a curious mind every time and really identify and focus on the important parts of the projects. I now work remotely from Seoul as a freelance designer and consultant.
Professional motto: Approaching a design challenge is like trying to listen to your favorite song at a live concert. You have to isolate the important part from all the surrounding noise, focus on that and enjoy yourself.

What are you working on right now?
I divide my time on a couple of different things. I have my client's work, right now concept and design of a VR app for a company in Germany. I do webinars and remote presentations about gamification and open innovation for a friend's company in Colombia. Also, I have a couple of side projects. One is a little timer app for workouts and I'm starting a new YouTube channel to talk about remote working tips, tools and experiences.
Which book has shaped your life or changed the way you think the most? 
I really liked "Change by design" by Tim Brown. I read it a year or two after graduating from college and it just complimented my training in such a significant way. It's not a book for designers, it's a book for creative people. It teaches how to approach challenges from different perspectives to get more creative solutions within organizations, with products and even business alternatives that, otherwise, we would probably never consider.
What's your favourite quote?
"The more knowledge you have, the more you're free to rely on your instincts." – Arnold Schwarzenegger
What is your go to pump up song?
Hard one. I have many. I actually made a playlist on Spotify because of this reason, but I'd say "Helix Nebula" by Anamanaguchi always get me started. I also listen to a lot of video game soundtracks, chiptunes and indie rock.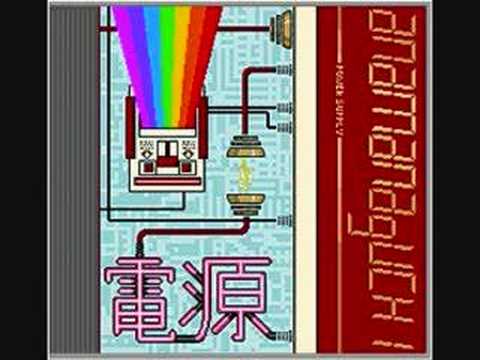 How do you start off your day — aka what's your morning routine?
I get up around 6:30 and workout for about an hour. I like parkour, it let's me move freely. Then I make breakfast (the most important meal) for Kat, my partner in crime, and myself and I watch some YouTube.
I like watching "the futur" videos, they talk about the business of design, and Ran Segall's channel, Flux. I like him a lot. He is a designer from Israel that speaks openly about his experiences as a freelancer.
Then I just get myself ready to start my day in my apartment or leave to go to the co-working space. It all depends on what I have to do on that day. And then, I check my phone. Set 40 minutes to check and respond to email, Slack, and Whatsapp, and check on the focus sheet for the day. If I go to a co-working space, I listen to some podcasts on the train or read to take full advantage of the time.

What is something you think everyone should try at least once in their life?
Travel without a destination. Just pack and go. One foot in front of the other and make your way as you go. You never know what you'll find, you don't know what to expect, everything is new. It's a great and scary feeling that kicks your ass way out of your comfort zone.


What is one skill or hobby you've been meaning to learn but haven't had time for?
Starting a video series of bass covers of famous old school video game soundtracks.


List 3 simple things in life that make you really happy:
Ice cream. Amusement parks. Going inside one of those stores with a lot of quirky stuff and just looking at everything they have. Now that I think about it, I'm a child.





Name someone that has made an impact in your life and why?
One of my best friends from college that I use to hate/look up to. Before we started hanging out, he was this geeky/arrogant guy always doing really cool digital stuff. I was very jealous of him. He gave me some tough love, but thanks to that I could do my thesis; a peripheral video game controller that tracks the player's head movement to control the camera in FPS games. We became friends during the process. I admire him a lot. He now works for Arduino in Sweden. Name is Carlos. (¡Quiubo perrito!)


What is the most rewarding thing you've ever done?
Starting and being in a band for about 6 years playing the bass guitar. Playing live in front of lots of people, recording, moving around. Hearing the applause and chanting is by far the most exciting feeling I know. The reward was constant. It's addictive.


What is your favorite coworking space and why?
Right now I'm loving Rehoboth Campus in Seoul. Super friendly people, it's well located, big space, you just have to buy a drink to stay all day and the place has good ambiance. They play music and project videos so it's not super stiff and silent like most places for work/study are in Korea. They even introduce you to other people that might interest you and create conversations. Definitely a cool play to start if you feel a little lost.


When people come to you for help, what do they usually want help with?
They normally need help with digital matters. UI and UX design for their apps or website. Some other times are more specific tasks like presentation decks and information architecture or some consulting about productivity and digital tools.


Biggest item on your bucket list at the moment?
Go to space.


How do you maintain a sense of work-life balance?
I have a secret weapon. Her name is Kat. She is very demanding and doesn't like staying still. We spend our day working separately, but when we meet at the end of the day, she makes it absolutely impossible to keep working (unless I really need to). She always has something to do, see, try, cook, watch, or a place to go. She has a big fear of missing out. It keeps me on my toes. But it's great help. Sometimes I can't balance it very well on my own, she is a good "unplug command."
Name one skill you think everyone should have or learn?
Managing time. There's a little file I just found just for that. It's Alex Cavoulacos' (@acav) "Time Budget".
Thank her later 😉


What's the most spontaneous thing you've ever done?
Jumping off a bridge into a river on a family trip. My mom almost cried when she saw me and didn't talk to me for the rest of the day (sorry mom). It was really fun.


What was your first job? Has it shaped where you are today?
I went to the US on a summer during college and worked at Six Flags, an amusement park, in Chicago as a mechanic ride operator. It was also the first time I worked in a different language with people from different cultures. I really liked it. I even was rewarded for being "fun" when I was just being obnoxious on the speaker because I was bored. Doing so opened up my vision and it definitely made my think about moving around. I don't like being in the same spot for a long period of time.


What's your favorite part about coworking?
You never know who are you going to meet next. I'm not very extroverted, but co-working makes you talk to people. Thanks to that, I've met great personalities and talents that otherwise I wouldn't have. Definitely something that doesn't happen inside of an office. In the same building. In the same place for the next 10 years… wacala (Colombian expression for "gross")


Bonus quote: "There's no reason in 2014 (!), to do shit you hate. NONE." – Gary Vaynerchuk.
To learn more about Rafael, you can visit his website.