Seville, or its Spanish name of Sevilla (we'll use both interchangeably in this article), is the 4th largest city in Spain with a citywide population of about 700,000 and a metro population over 1,500,000.
As the cultural and financial center of Southern Spain, there's a lot to love about Seville's coworking scene. Let's start with lifestyle. Are you afraid of the bitter cold? If so, you'll love Sevilla's weather.
After all, Seville is the city with the hottest temperatures in all of Southwestern Europe. The pleasant weather along with the city's excellent public transportation system makes it a breeze to live an exciting year-round urban lifestyle.
From Flamenco dancing in Triana to endless tapa bars that span the entire city, there's never a dull moment in Seville. And even if there were… you'd have no difficulty filling it with work.
There are a handful of excellent Sevilla coworking spaces and several more expected to be on the rise in the coming years. If you're looking for a great place to work in a relaxed, yet culturally fascinating city, check out our 4 best coworking spaces in Sevilla below!
Rojomorgan offers a comfortable, yet affordable place to work right in the heart of the city. With only eight individual tables for members to work at, you'll appreciate the coziness of this space.
Unlike coworking spaces with dozens of desks, Rojomorgan's work area is almost never noisy or distracting. In fact, that's one of the biggest reasons professionals choose to work at this space. Rojomorgan offers more than just a pleasant work atmosphere, however.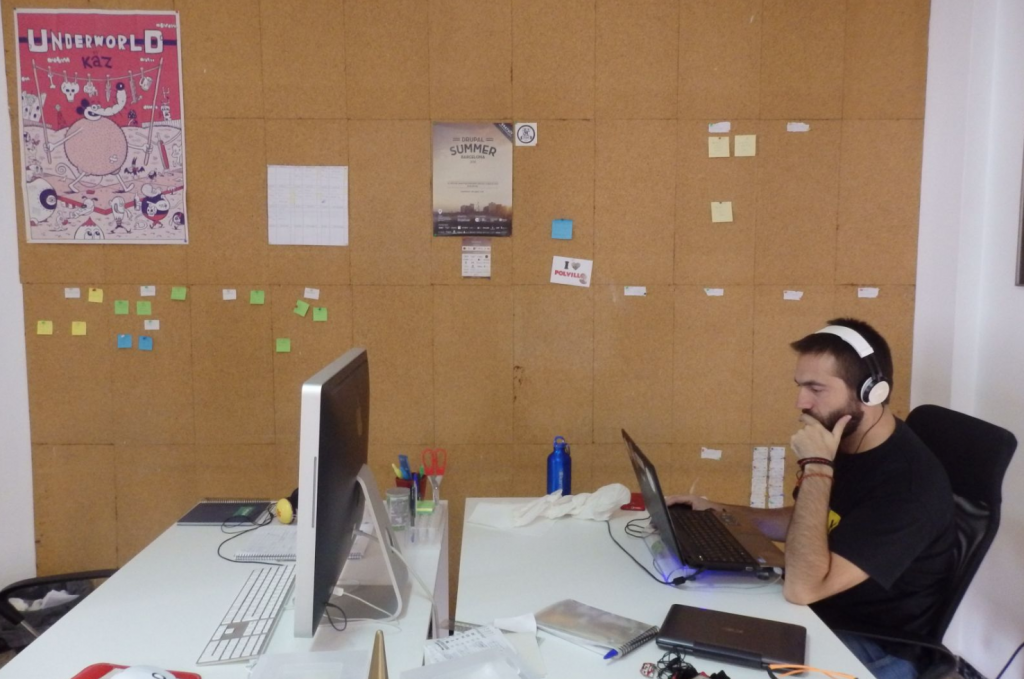 A big perk of working at Rojomorgan is the space's flexible hours.  Open from 9am-9pm, your coworking space will be accommodating of your schedule.  Whether you like the traditional 9-5 schedule or you like getting started a bit later, it's a great feeling to be able to start work at a time that's fitting for you.
Finally, after a long day of work, you'll appreciate that Rojomorgan is walking distance to both Seville's historic center as well as the city's hottest nightlife venues.
Read more about Rojomorgan here.
WorkINcompany is probably Seville's best-designed coworking space. The work environment inside workINcompany is simply beautiful. Spaciousness, walls decorated with graffiti-style art…
workINcompany's work environment is slightly reminiscent of your elementary school classroom decorated with artwork created by all the students in your class. Of course, this nostalgia is balanced by no shortage of professionalism.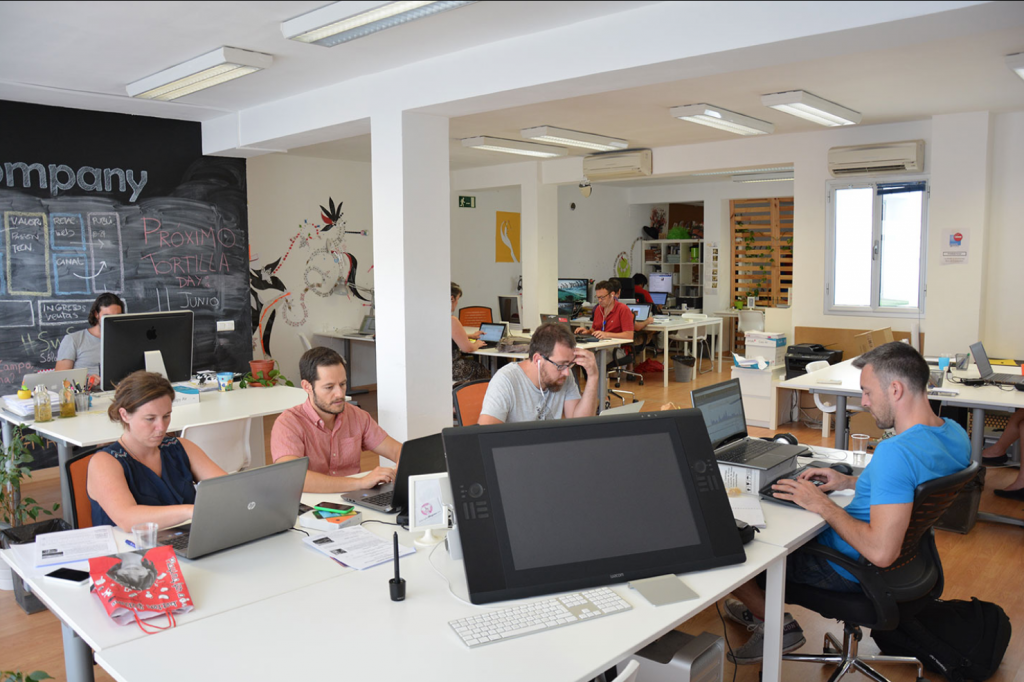 With a diverse international membership base, there are TONS of networking opportunities available at workINcompany — even if you're the type that rarely starts a conversation up yourself.
WorkINcompany's community is very friendly and connected due to the space's regular community events. Even if most of your days are spent with your head downing hustling, you'll still appreciate the dinner and drinking invitations you'll inevitably receive as a member of this space.
Interested? Full-time memberships start at just 180 Euros per month.
Some business expenses are unavoidable. Most businesses will require you to pay for labor or invest in a modern computer. That just comes with the territory of doing business in the 21st century.
Other expenses, however, are more negotiable. Is it really necessary for your business to purchase its own furniture, printer/photocopier, standing desks, etc?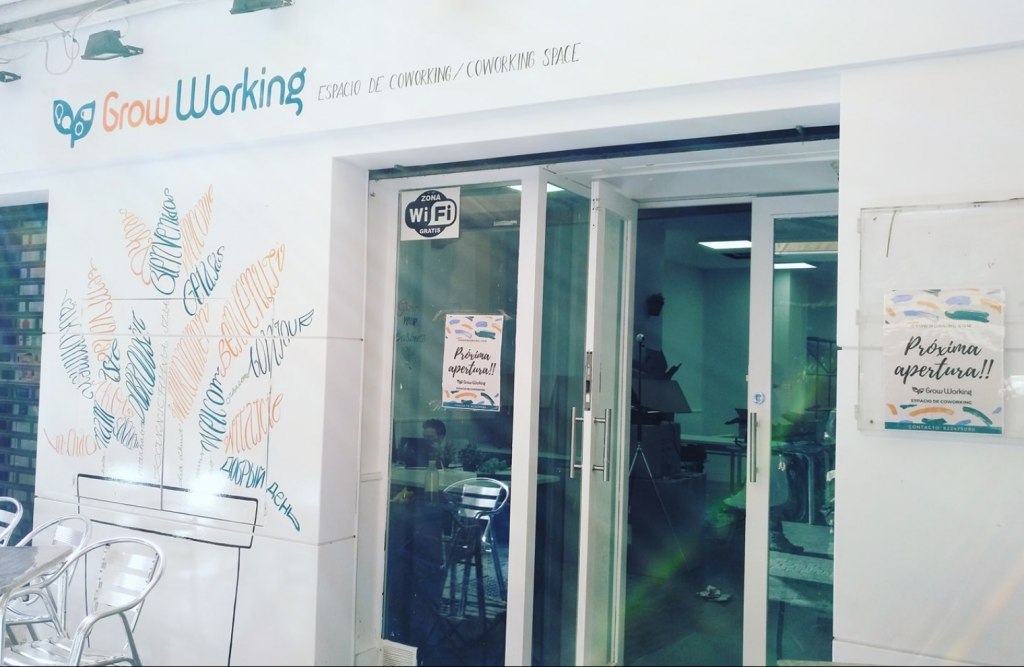 We're living in the shared economy. Just like using Uber often makes more sense than renting a company car, so too can joining a coworking space instead of having to purchase all of your own facilities.
Grow Working Sevilla was designed by its founders to ensure you'd receive maximum benefits at minimum cost. Warren Buffet would approve!
Apart from the economic efficiency it offers, Grow Working Sevilla is also an excellent Sevilla coworking space because it offers multiple areas to work. Whether you're focused on analyzing an important document or programming the next big app, there's always a quiet area for you to focus.
On the other hand, there's also a more social area for you to work if you're collaborating on a project with your team. Never feel guilty about brainstorming with your team ever again!
Whatever your work of the day entails, you'll always have an appropriate place to get things done.
Work deeply when you're up against a deadline, and head to the social area if you'd like to let loose or stave off those feelings of social isolation that so often come along with working on your own business.
Located directly in the center of the city, Arcadia is one of Seville's more attractive coworking spaces for many reasons. One thing you'll appreciate about this space is its affordability. With dedicated desk memberships starting at just 180 Euros per month, being a member of this space doesn't need to break the bank.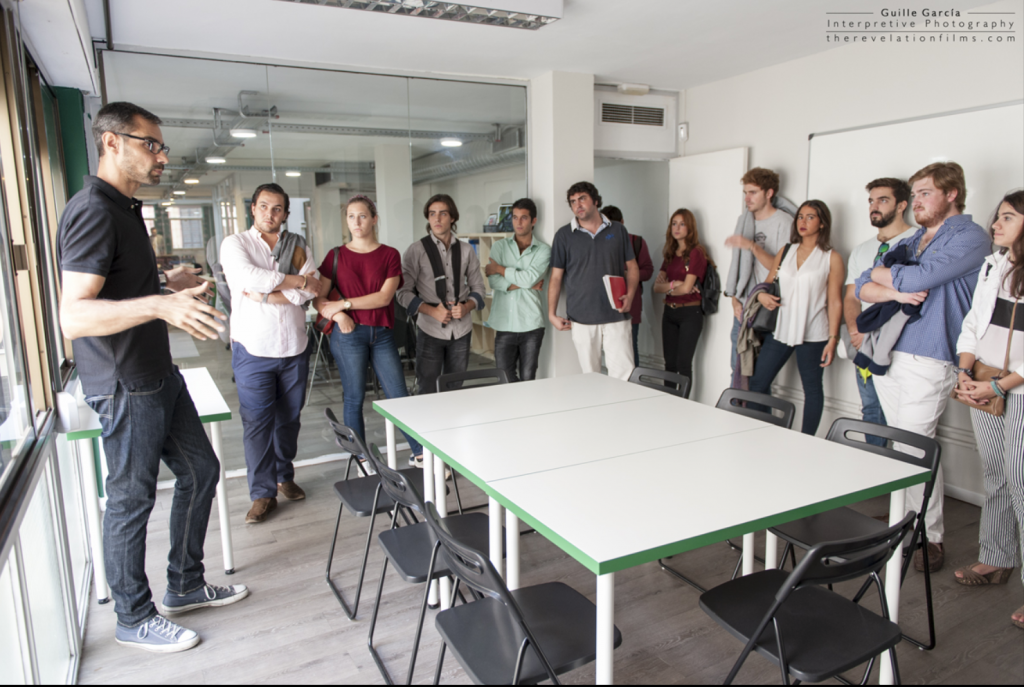 Even better yet, the longer you're willing to commit, the better price you'll receive. That same dedicated desk membership will fall to just 144 Euros per month if you join for a year. Flexible open-space memberships are even cheaper!
Apart from being budget-friendly, these commitment-based memberships also result in a community of coworkers at Arcadia that's less transient than the city's other spaces. If you're looking to meet long-time expats and locals rather than travelers just passing through Seville, Arcadia is the place to do it.
Plus, Arcadia has some pretty nice facilities as well. Take for example the space's…
— Kitchen
— Contemporary furniture and design
— Lounge
— Free coffee
— Training/events space
— Community events
— Ergonomic chairs
And more…
We could go on and on about everything Arcadia offers because quite frankly, there's a lot. Don't take our word for it though, read the reviews here…
Conclusion
Spain's startup and coworking scene is developing fast. Barcelona, Madrid, Sevilla, there are so many excellent coworking cities in Spain. Looking for more coworking spaces in Sevilla? Check out our complete list of spaces here.