Splash Coworking is a thriving coworking community located in San Marcos, Texas. Here, founder Carina Boston Pinales shares the initiatives and key steps she put in place to make her  vision of  Splash Coworking a reality.
1. So Carina, it's always fascinating, hearing the story of how people first heard about coworking – what's yours?
I needed a space for myself to meet with clients and to have a professional setting. When I looked at renting an office space just for myself, the traditional brick and mortar model of starting a business did not make sense to me. I was also active in our local downtown committees and the need for the "missing middle" was something our community members in San Marcos kept asking for. I worked with a few organizations in the area and they were officing out of a coworking space at the time and this was when I saw and experienced the beauty of coworking. I knew what it could do for my hometown and how much value I experienced from receiving the magic of coworking.
2. You've been building pop-up coworking communities for quite some time now (before your space opened)… tell us more about that.
This to me was the immediate answer for the demand and feedback we had been receiving, the MVP of the start-up first phase. I also wanted to validate the concept for a smaller town and see who would show up. Not only did I want to see who would show up I wanted to know more about the orphaned entrepreneurs; creatives, makers, freelancers, and community members, where they were and what their needs would be or what they were lacking to get to the next level.
3. So from having your original idea for a coworking space in San Marcos back in 2014 to opening up Splash Coworking in 2017… that must have been quite a journey. What were some of the key highlights and key obstacles along the way?
The moments which stand out the most were when pop-up attendees who were just starting their business were able to be successful enough to incubate from pop-ups then move into a space, both retail and office.  This along with the increase in demand for more consistent weekly pop-up's showed that there was a demand for a more permanent space. Additionally, I was lucky enough to find a new partner who resonated with the importance of a grassroots approach to building a coworking space. A shift in partnership allowed for a new partner to come forward who accelerated and added to the momentum because our vision was more aligned and true to the local community.
One of the biggest obstacles we faced was finding the right space.  The inventory of available space in San Marcos is limited and we had very specific requirements.  We are already looking for an additional location or "Splash Pad", which will allow us to expand once our current location is at capacity. Or if we need a more specific niche Splash Pad for makers and creatives beyond what our current space allows we want to keep these possible opportunities in mind.
Educating the community and potential members of the possibilities coworking offers, has been a challenge too. Developing support from local organizations and public departments has had its own unique challenges. Once the concept is understood and relative to where these organizations and departments are in their understanding, we have found support and participation in their own way.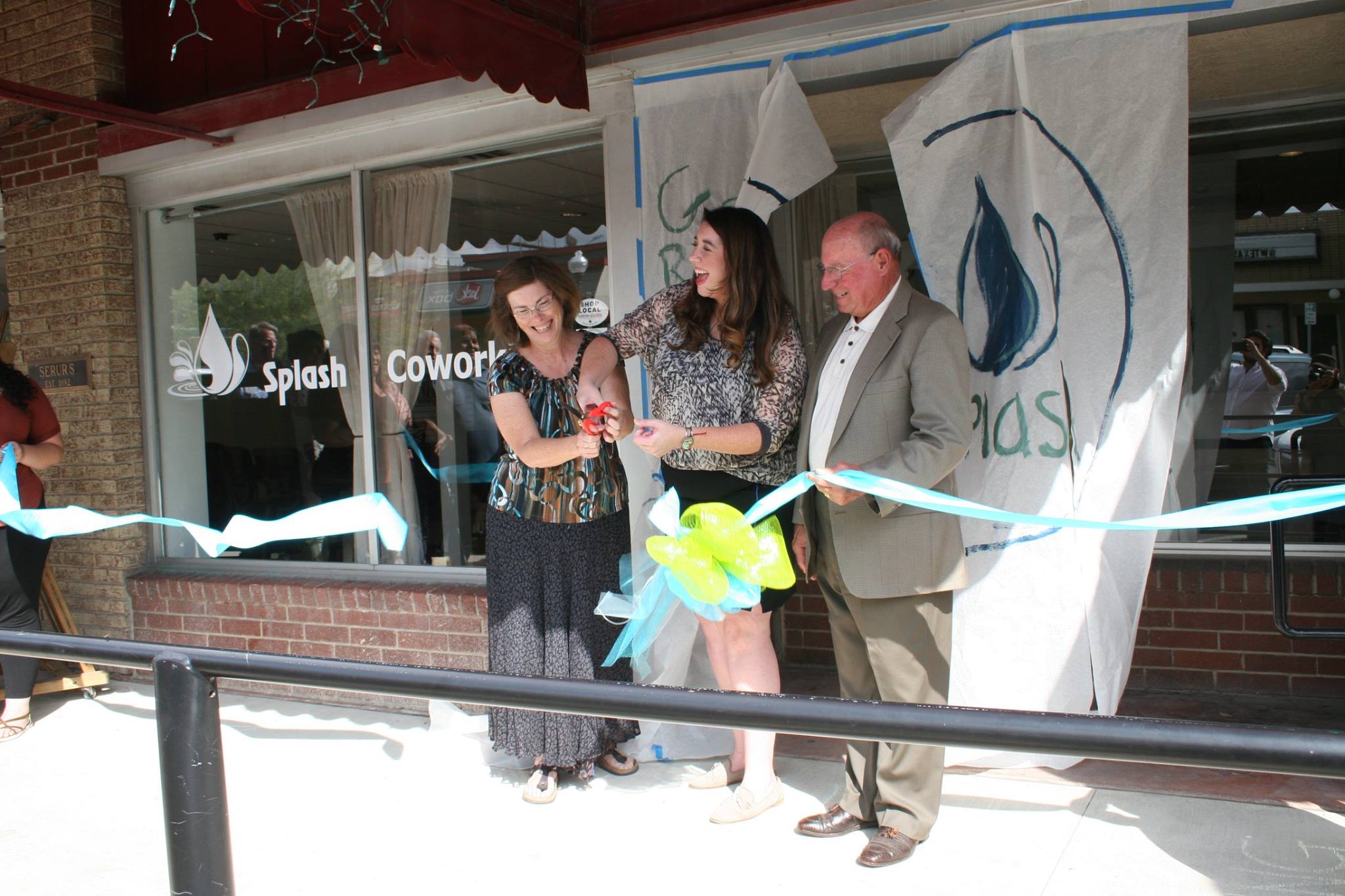 4. We know you had been pitching the local leadership both public and private to support the development of a coworking space in San Marcos for a long time before they finally got on board to support you. Congrats on finally winning them over! Based on your experience, do you have advice for other people who want to pitch their local councils to get funding or support to open a coworking space in their own city?
What I found is that local governments have a hard time with new concepts.  To be successful we had to show the need for a coworking space and show that there are successful coworking spaces in other communities similar to our city.  It has taken a lot of dedication and regular discussion with all levels of the government.  We are all pleased that they are now supporting coworking in San Marcos. My advice would definitely be for other folks to really study the city Master Plan and find where the missing parts are for their community. I would also advise being active in your community in as many diverse groups as possible to find what the common message is or what speaks to the different groups throughout your town.
5. You're currently working with so many different stakeholders to bring Splash coworking space into reality, from architects to builders. That's a huge feat! What project management advice would you give to people who plan to transform an existing building into a coworking space?
The most important thing in managing this kind of a project is to work with people you know and trust.  If I did not think that everyone on the project knew what they were doing it would be difficult to get anything accomplished. I have been blessed to have a dedicated group of experts willing to work with me toward a common vision. In any management position, you must honor what others are talented at and collaborate through strengths. It is more challenging to work on a developing skill than to enhance and build on what already works.
6. Tell us more about the vision for Splash and the members you hope to attract.
We hope to continue to create a space where businesses grow and succeed.  A place where people come together to create what they are intended to through living their life's purpose while building long-term relationships and community.  We are attracting people who are working to create and innovate by using their experiences, skills, and talents.  Our place is currently providing a place to grow and make a splash.  Splash incubates community. We are an ever-flowing current in entrepreneurship which allows people to make everlasting ripples in the community. As any strong ecosystem, it is important to holistically have a diverse collection of interest, focus, and innovators. Our vision to scale will be through more accessible, curated spaces and resources as our members' needs and memberships grow.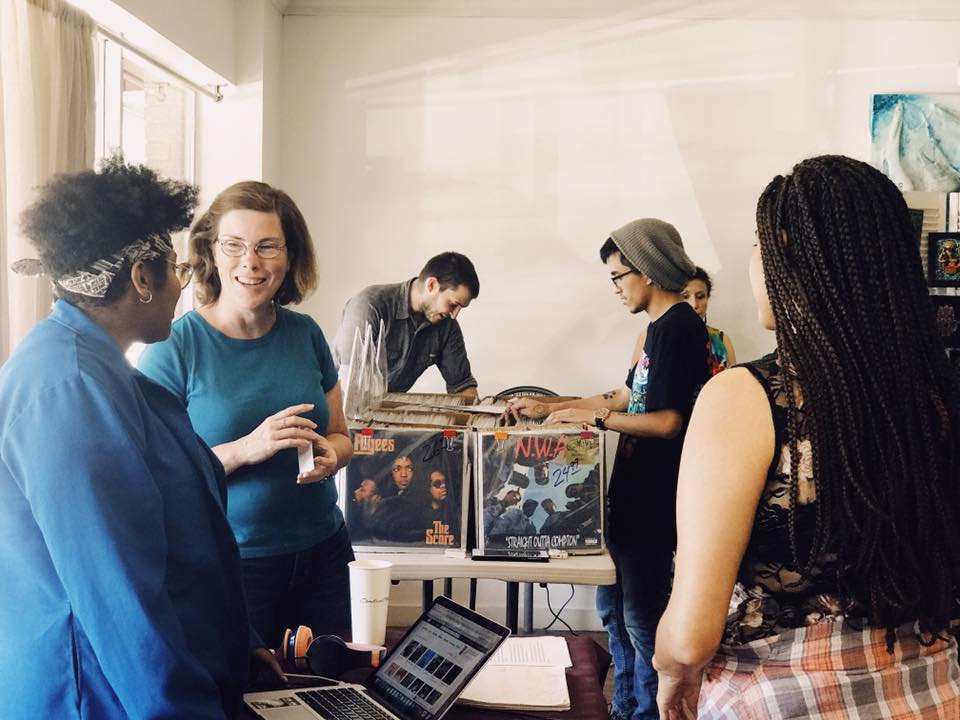 7. What kinds of community building initiatives, events, meetups, etc do you plan to host at Splash for your members and the wider San Marcos community?
We are still in the planning stages of our events and workshops schedule.  So far we are hosting a Software Coding Meetup, and a monthly community building event called "Quilting the Stories of Our Community", where cross-generationally members of the community share their stories of San Marcos and why we adore our town.  We currently have two to three events a week and are still working on getting more ongoing events scheduled. Continued education is important to our core values. Splash has purposely partnered with Accion for financial literacy resources and education and partnered with experts in the field of digital brand development, marketing, and social media management.
Splash also knows the importance of a strong team and start-up foundation. With this in mind, offering corporate level assessment tools such as Myer Briggs testing and application workshops is a value we offer our start-ups members and already established members.
Partnering with several accelerator programs both Nationally and locally is also something we offer. Most recently we thrilled to become a community partner for Mass Challenge Texas, who earlier in October 2017 launched the Texas program and is accepting applications until 12-05-17.  
Locally we participate in many downtown programs and activities where collaboration is key. We supportively host one of our members' event productions called, "The Ripple Market" appropriately named as a product of the Splash community. The Ripple Market, taking place every third weekend of the month brings influencers, creative entrepreneurs and various artist throughout the area to Splash. Our website splashcoworking.com is updated with our schedule, so check it out there or follow us on Facebook, Twitter and Instagram for the latest events.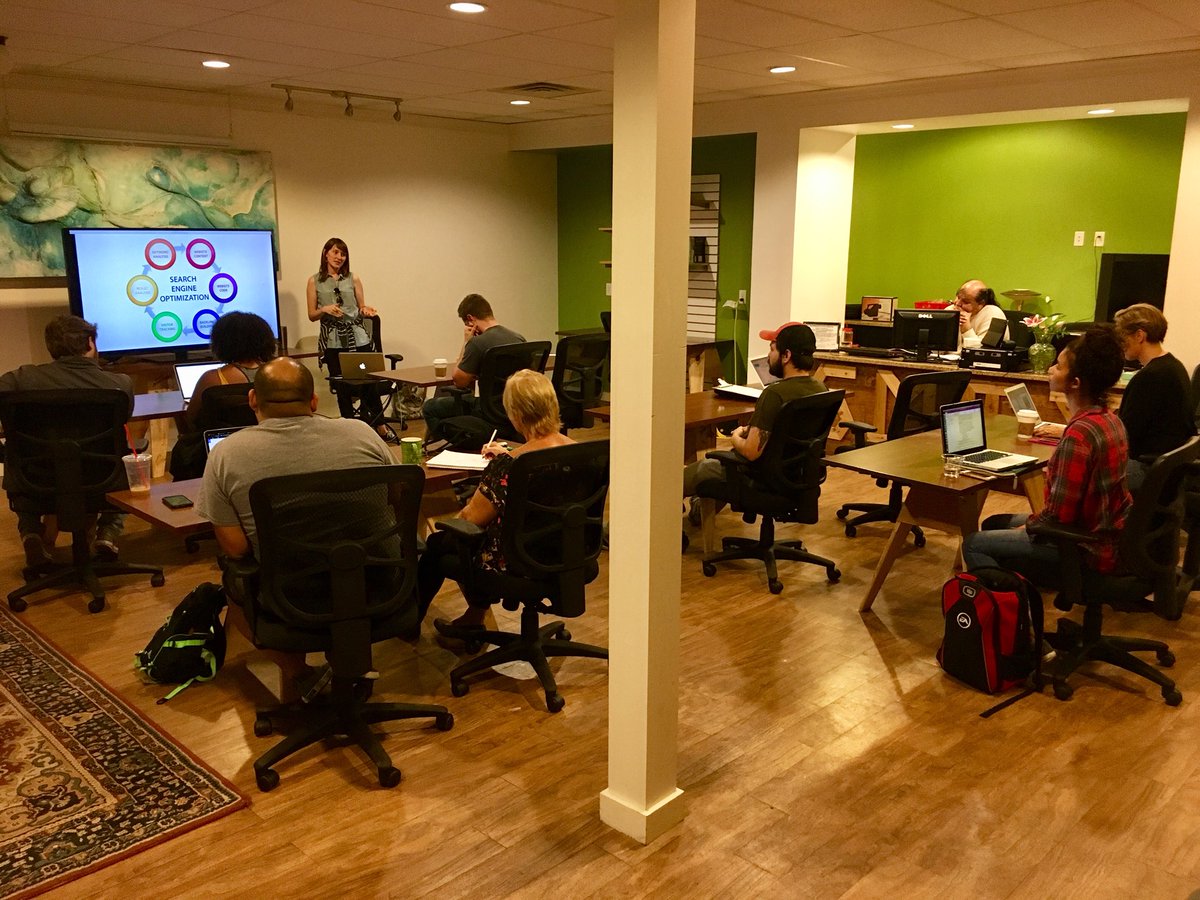 8. Huge congratulations on making this happen and turning Splash Coworking's space into a reality, Carina! Any final things you'd like to say before we end the interview?
Yes, this has been a multi-year process but the time allowed me to meet so many wonderful people.  It is only because of the enormous support we have from the people of San Marcos we are where we are. I could not have arrived where I am today if it wasn't for my extensive network and the value of relationships. I have learned a good deal through this process so I would encourage others to believe in the journey and know each step along the way is vital to the strength, sustainability, and development of making your dreams come alive in order to make a Splash!