If you believe becoming a successful entrepreneur can be accomplished through a simple three-step process, you probably shouldn't become an entrepreneur.
Earlier this year, the BBC contacted us asking if we can help them find entrepreneurs in Asia, Africa & South America for their new documentary series:
Back from the Brink
. Three entrepreneurs from the Coworker Community (ie. you guys!) were selected and the series has just been released. In South Korea, Hyerin Park attempted to kickstart the market for green energy through tidal power but her ambitious project faced numerous challenges and it went bust. Today she has an innovative new product she is trying to sell – a portable unit which can generate power for campers by dipping it in a stream.
Watch her story on BBC World News in the video above!

Of course, this isn't the case. Most people find the idea of starting their own business too daunting to ever try. It's hard to blame them.
Taxes, laws, and industry regulations, alone give the entrepreneurship game a steep learning curve. Get past all of that, and you still have to worry about actually beating out your competitors in the marketplace.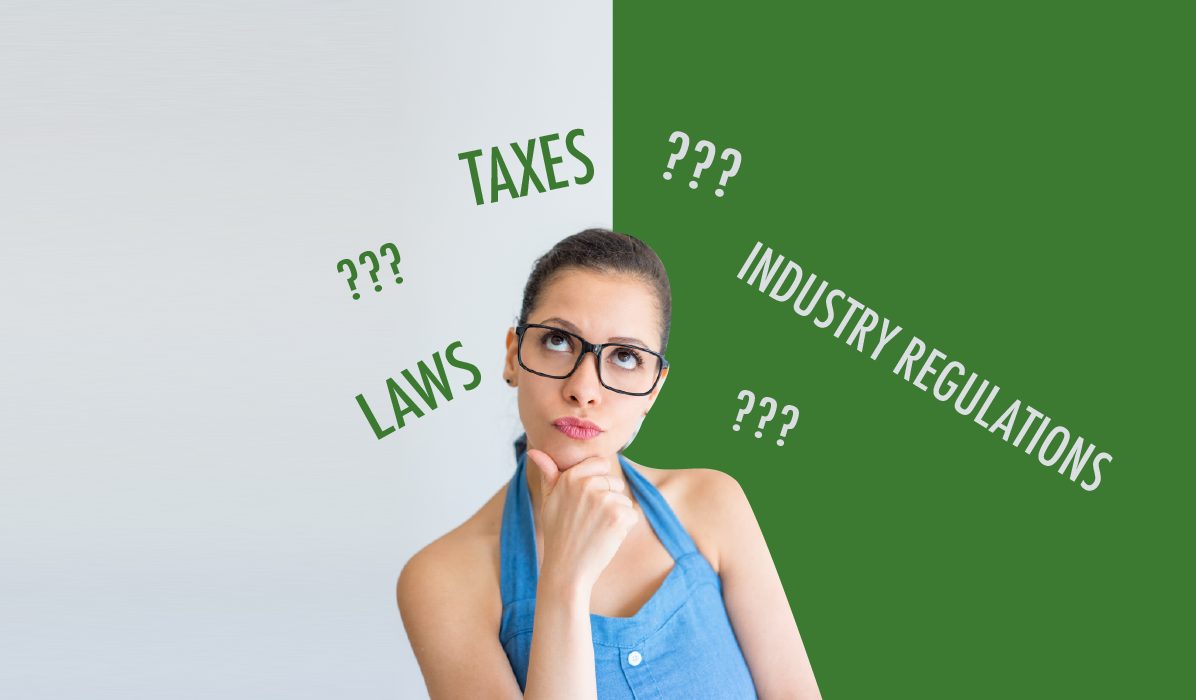 Safe to say, it's not always an ideal situation for a new entrepreneur to grow or manage a SME (small medium enterprise) on their own.
Fortunately, if you're living in an European Union country, you don't have to learn all the ups and downs of entrepreneurship on your own.
There's a better way.
Enter Erasmus for Young Entrepreneurs
Introduced by the EU, Erasmus for Young Entrepreneurs is a program that helps provide aspiring European entrepreneurs with the skills necessary to start and/or successfully run a small or medium-sized business in Europe.

The Small Business Act for Europe calls the program a key contributor to, "Creating an environment within which entrepreneurs and family businesses can thrive and entrepreneurship is rewarded".
Here are the basics of how the Erasmus for Young Entrepreneurs program works:
— A new entrepreneur is paired with an experienced "host" entrepreneur from another country.
— The new entrepreneur then moves to the host entrepreneur's country for 1-6 months.
— During the 1-6 month collaboration period, the new entrepreneur works alongside the experienced entrepreneur, with both exchanging knowledge and gaining new ideas in the process.
Pretty cool huh? We'll get into more details later. But for now, just think about how this program could impact your life…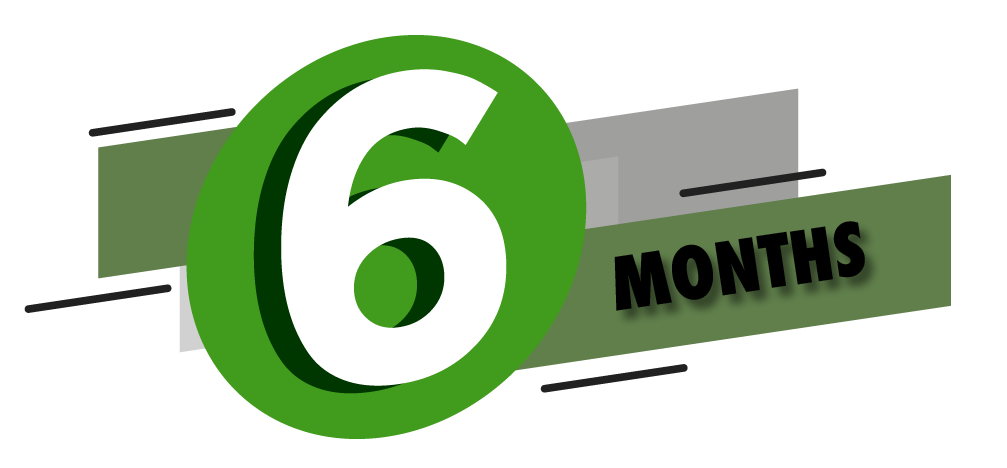 6 months. There's a heck of a lot you can learn in that amount of time. Especially when you're working under and being mentored by someone that has already achieved big-time entrepreneurial success. It's also a lot of time for a hungry young hustler to implement new strategies to grow your business.
Keep reading to learn more about how the program works...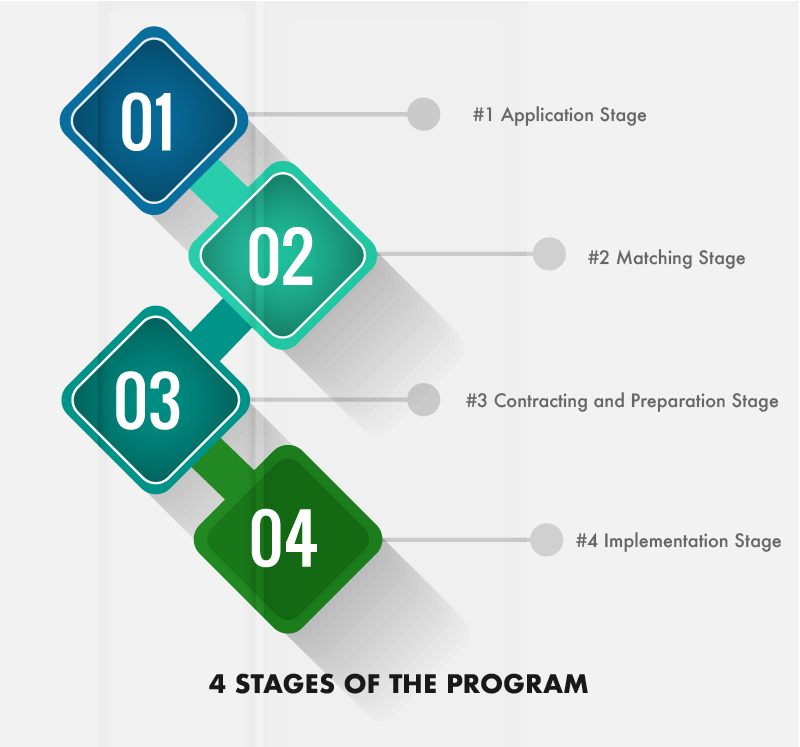 As a participant in Erasmus for Young Entrepreneurs, you'll go through a four-step process: application, matching, contracting/preparation, and implementation.
NOTE: These four steps are applicable (with slight differences) whether you're participating as a new entrepreneur or an experienced/host entrepreneur.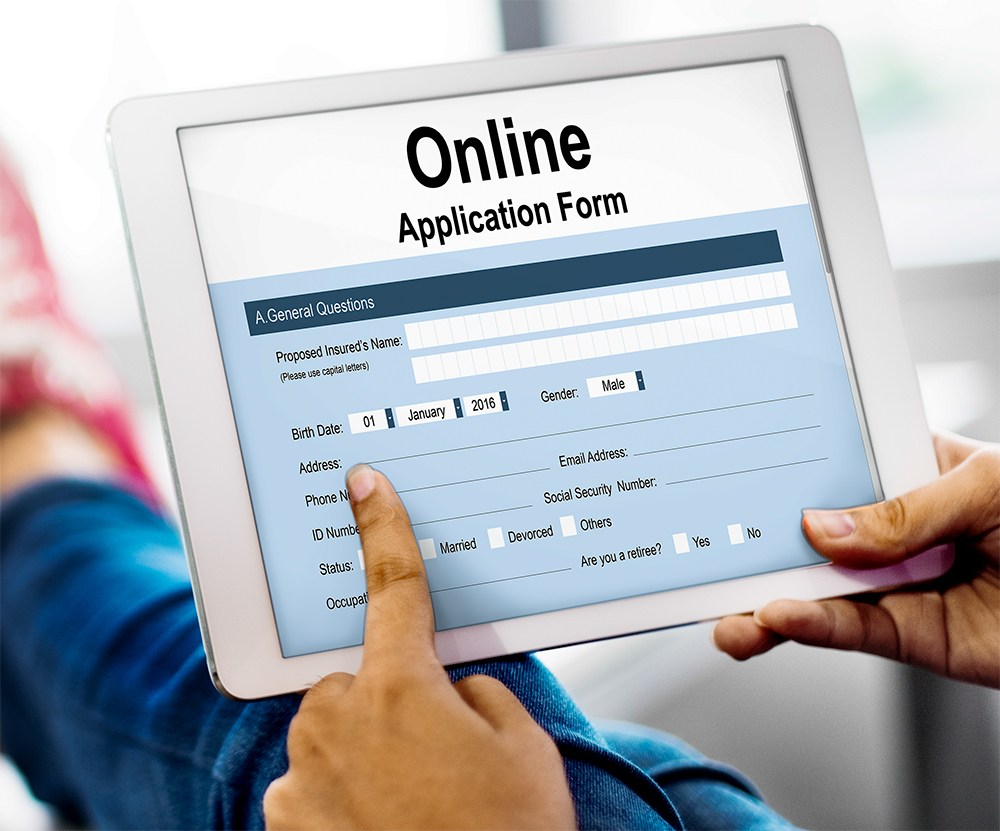 #1 Application Stage
As an applicant to the Erasmus program you need to apply. We're sure you didn't see that one coming 😉
Fortunately, applying to the program is simple. You answer various questions through an online registration tool. Your application is then screened by an intermediary organization (referred to as IO in the following steps) to ensure you are suitable for the program.
Assuming your application meets all the necessary requirements, you'll move to the next step of the process.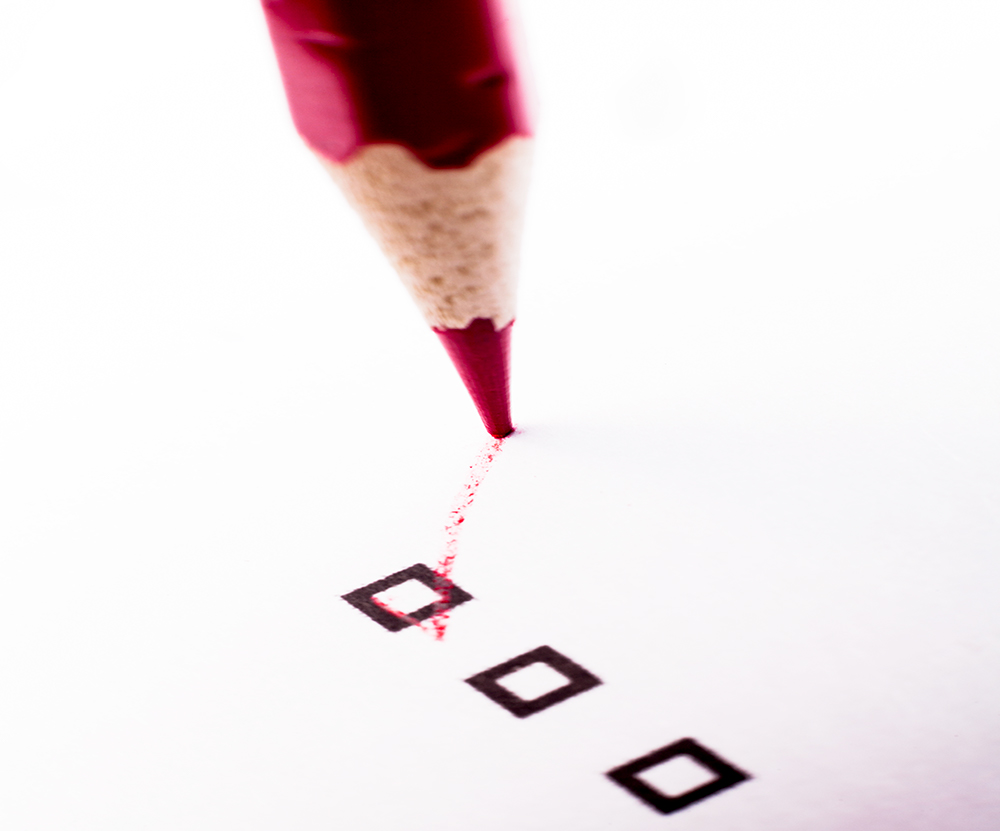 #2 Matching Stage
Once accepting into the program, your IO will seek an appropriate match for you. The cool part about this step, however, is that it doesn't need to be passive.
You can also search the Erasmus for Young Entrepreneurs program database to find an appropriate partner entrepreneur for yourself. Your recommendation will then be given preference if your IO believes partnering you with your selection would be mutually beneficial.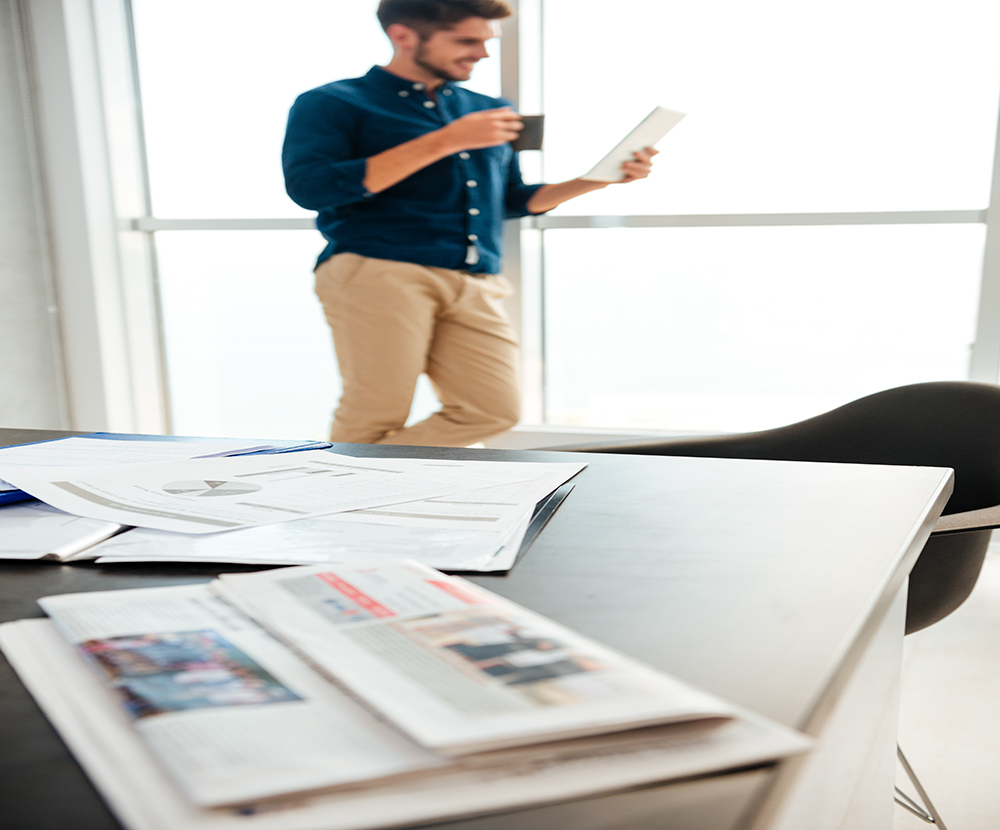 #3 Contracting and Preparation Stage
This is perhaps the most important stage of the process. In step #3 the new entrepreneur, host entrepreneur, and responsible IO(s) will reach agreements on several topics.  These include the participants' level of commitment, business/work/learning plans, responsibilities for all parties, financial aspects of the program, legal implications, and so on.
After all parties sign the necessary agreements, the Commission will formally approve (or decline) the match. The new entrepreneur and host entrepreneur will then participate in activities created by the IO(s) to help the entrepreneurs prepare for their period of collaboration.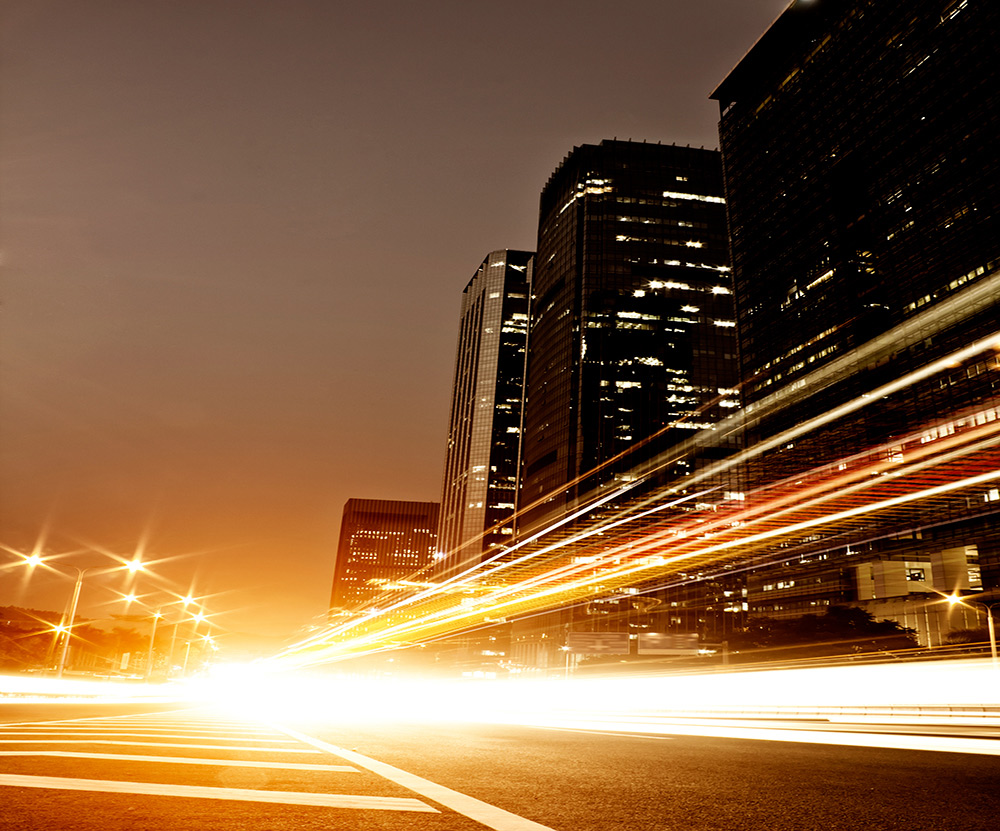 #4 Implementation Stage
This is the best part of the program! The new entrepreneur will move abroad and stay in the host entrepreneur's country. The pair will collaborate for the agreed upon time, grow the host entrepreneur's business, and surely gain lots lots of knowledge in the process.
The IO(s) will also be available to monitor the progress of the paired entrepreneurs, make necessary suggestions, and offer support when needed.
As a new entrepreneur, you will benefit from on-the-job training in a small or medium-sized enterprise in another Participating Country. This will ease the successful start of your business or strengthen your new enterprise. You can also benefit from access to new markets, international cooperation and potential possibilities for collaboration with business partners abroad.
As a host entrepreneur, you can benefit from fresh ideas from a motivated new entrepreneur on your business. He may have specialised skills or knowledge in an area you do not master, which could also complement yours. Most host entrepreneurs enjoyed the experience so much that they decide to host other new entrepreneurs afterwards.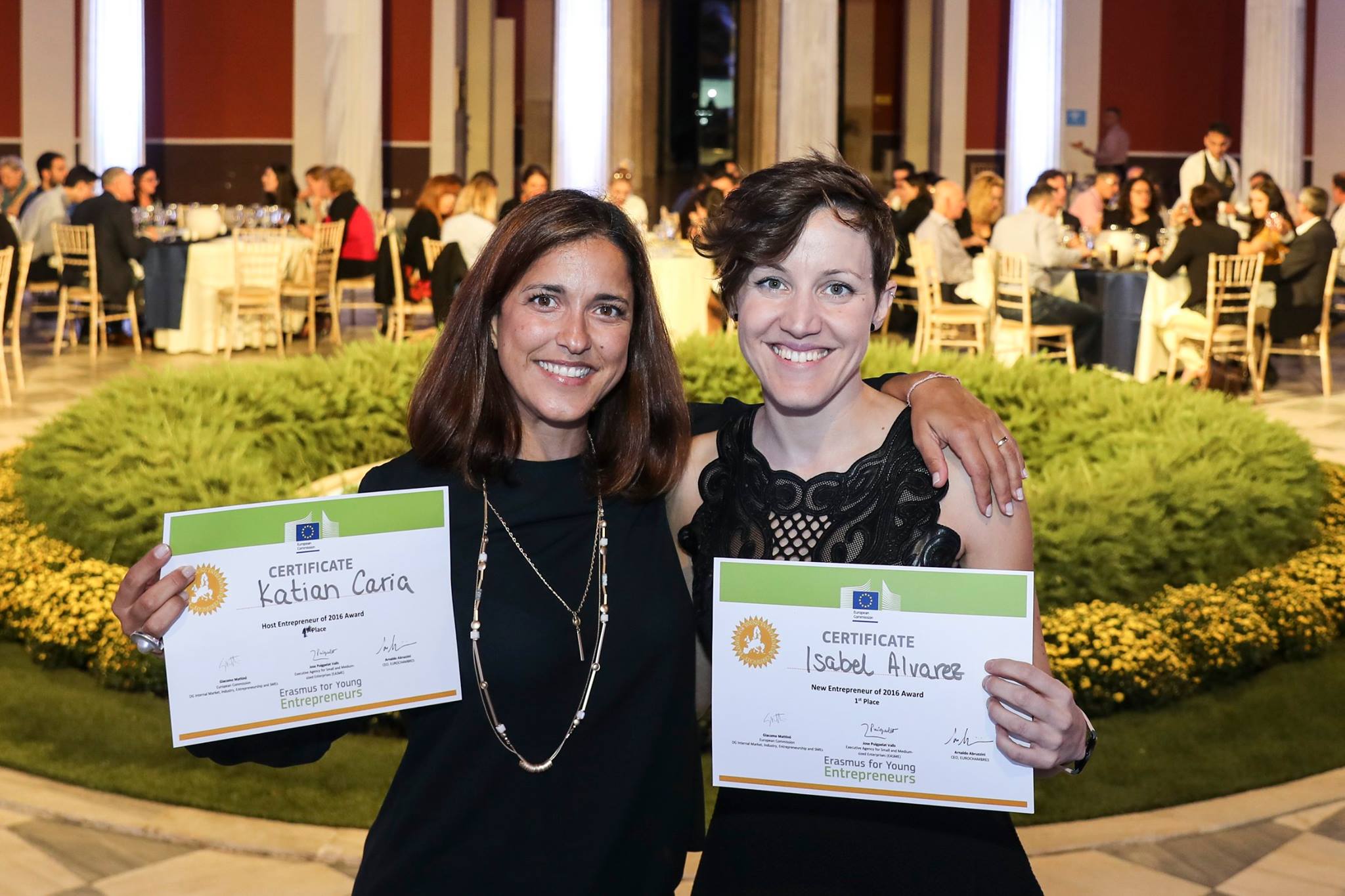 It is really a win-win collaboration whereby both of you can also discover new European markets or business partners, different ways of doing business.
On the longer-term, you will benefit from wide networking opportunities, and, possibly, decide to continue your collaboration, possibly as long-term business partners (e.g. joint ventures, sub-contracting activities, contractor-supplier relationships, etc).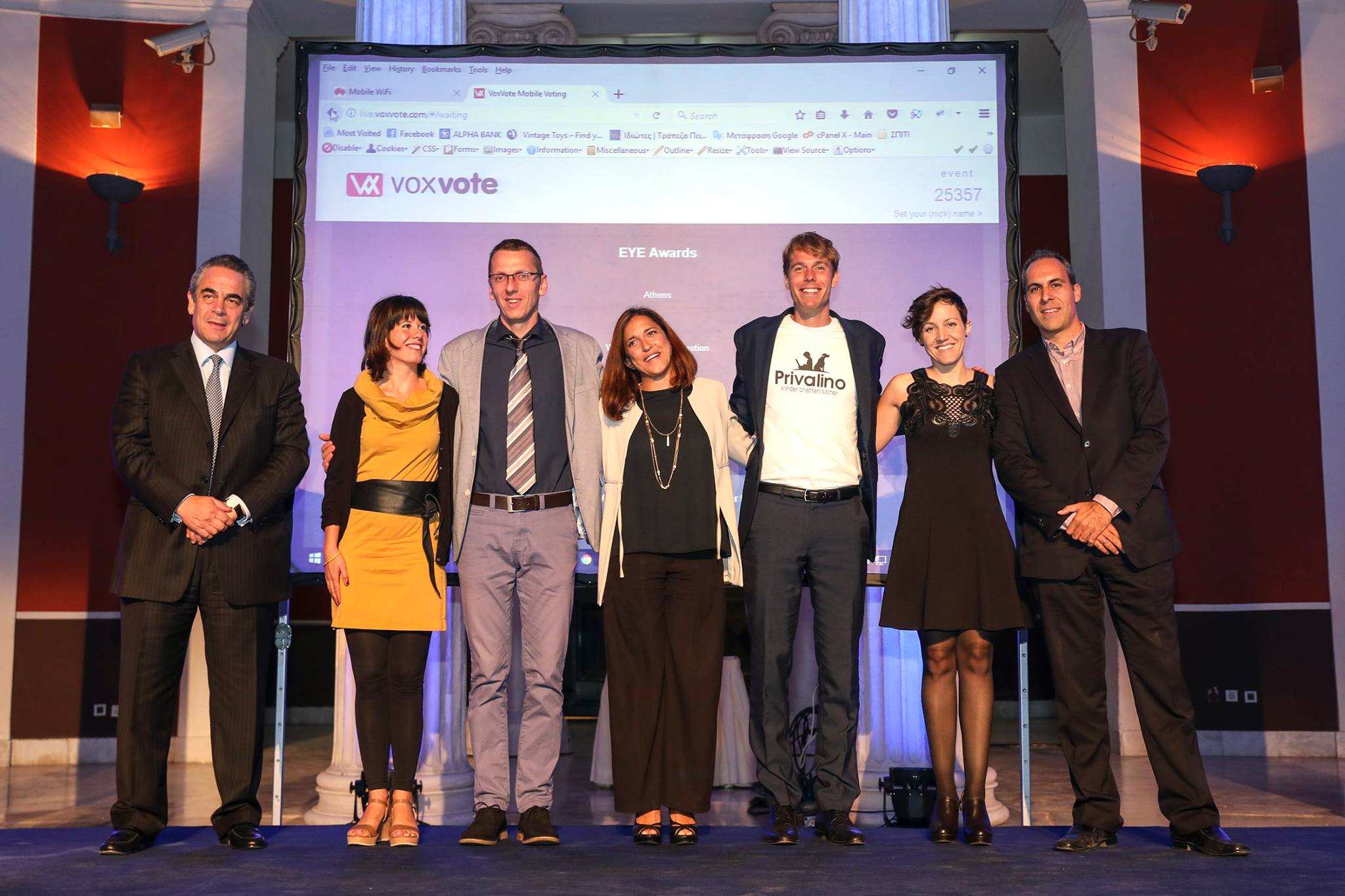 The requirements for participating in the Erasmus for Young Entrepreneurs program differ depending on whether you intend to participate as a new or experienced entrepreneur.
New Entrepreneurs
For new entrepreneurs, you can participate if you meet the following conditions:
— You have a concrete project or business idea, based on a viable business plan.
— You have less than 3 years of entrepreneurial experience (across all sectors).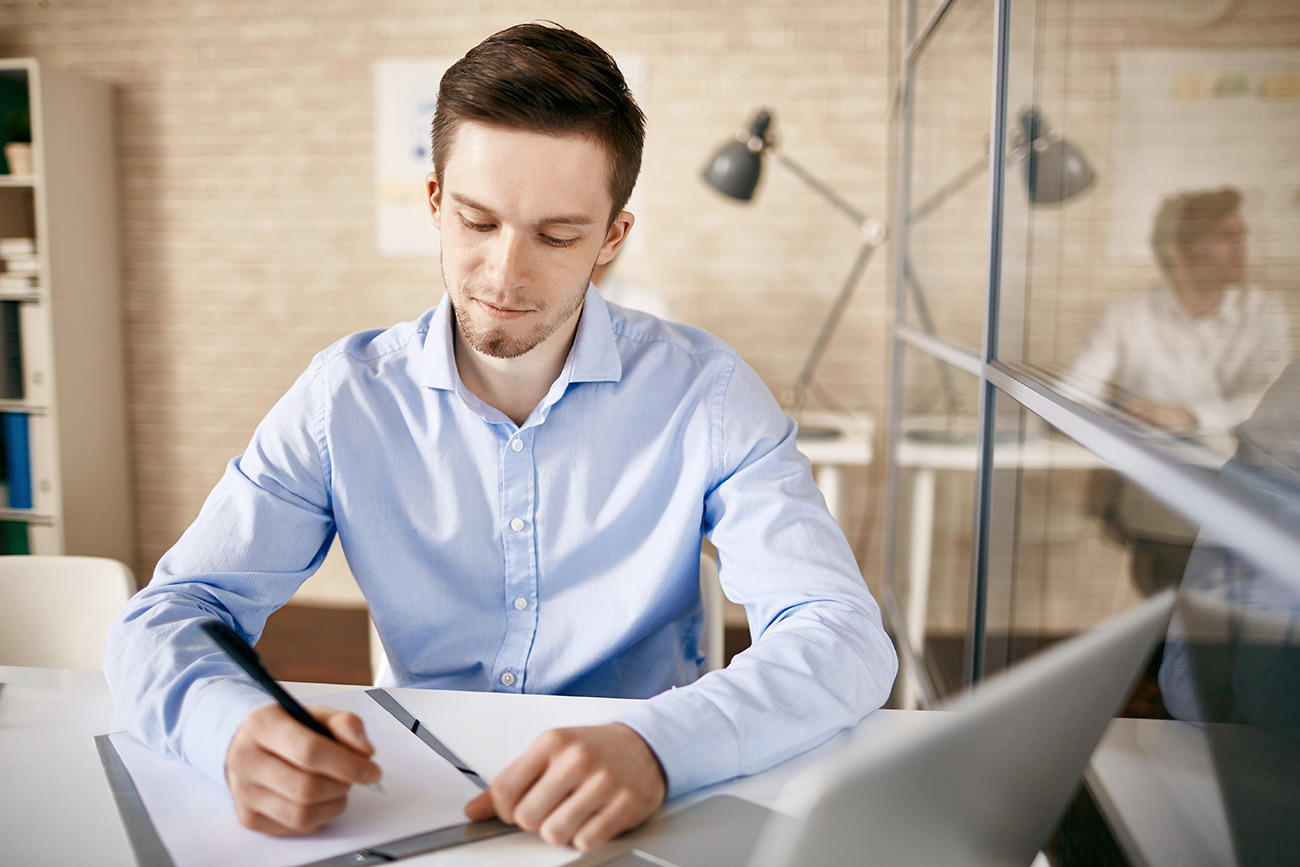 These two conditions should be fairly easy for you to meet. Another nice aspect of Erasmus for Young Entrepreneurs is that it doesn't have an upper age limit for participants. Whether you're 21, 41, or 71, age really is just a number in this Erasmus program. The only age requirement for new entrepreneurs is that they need to be at least 18 years old. Other requirements include…

— Making your skills and competencies available and doing your best to contribute to the development of your host entrepreneur's business.
— Being able to draw from complementary funds to finance your stay abroad (if the program's funds provided to you are not sufficient).
— Not having previously participated in the the Erasmus for Young Entrepreneurs program.
Of course, just being technically eligible for the program doesn't guarantee you'll be successful. To ensure you don't waste your time, we contacted an executive at Erasmus for Young Entrepreneurs to see what traits are common among successful "new entrepreneurs" in the Erasmus program.
See the results below in our infographic:
Passion and dedication (they love what they do, they put the necessary time and efforts) to make their startup or their idea successful;
Motivation, determination and an attitude towards learning new things and collaborating;
Structured and solid business plan;
Language skills, where applicable, and open-mindedness, allowing the entrepreneurs to easily adapt to the new environment.
If you're looking to be a host entrepreneur in the Erasmus for Young Entrepreneurs you have just a handful of requirements needing to be met. You can participate as a host entrepreneur if:
— You are a permanent resident in a participating country, and your company is registered in that country.
—  You are in an entrepreneurial role (not an employee).
— You have at least 3 years of entrepreneurial experience
— You are willing to take on a mentor role for new entrepreneurs.
The Erasmus for Young Entrepreneurs program has no shortage of success stories. In fact, some 87% of the startups founded by program alumnis are still in business today. In comparison, the average startup survival rate of startups after three years in Europe is only 57%.
Beyond the individual successes of the participants, the Young Entrepreneurs program itself also boasts some impressive statistics.