Whether you're a digital nomad, entrepreneur, or remote worker, Coworking Safari gives you the unique chance to stay connected while striking the right balance between work and powerful life experiences.
Going on a safari is at the top of most traveller's bucket list, and Coworking Safari South Africa combines a productive working environment with a once-in-a-lifetime experience. Participants are able to connect with like-minded remote professionals while enjoying healthy meals and exciting activities like surfing, hiking, mountain biking, and yoga.
Kicking off on September 25, 2019, this 14-day trip can be booked for individual travelers or for groups. The five locations, including Cape Town, The Great Karoo, and the Garden Route of South Africa, will get your creative juices flowing and leave you feeling inspired for months.
Plus, this year, Coworking Safari has added a Digital Detox Weekend, which allows you to disconnect, collaborate, and rejuvenate with no Wi-Fi available. This opportunity will include a long weekend under the stars at Coworking Safari's private safari camp for nature walks, game drives, and fireside chats. Visit Coworking Safari's website to learn more!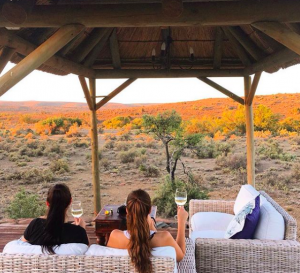 Coworking Safari is a coworking experience unlike any other. Being surrounded by wilderness and fellow location-independent professionals give you the opportunity to experience South Africa in a rewarding and productive way while networking with local and international entrepreneurs.
Moreover, coworking and colving safaris like Coworking Safari are perfect for individuals and team retreats.
With the digital nomad community ever-growing, Coworking Safari South Africa has been created to accommodate the evolving market – with unique boutique lodges, coworking spaces, healthy eating, safaris, surfing, and wellness.
"I created Coworking Safari after years working in the safari business in Africa," said Simon Lewis, the founder of Coworking Safari. "After working remotely around the world with different entrepreneurs, I wanted to bring together my passion for Africa and entrepreneurship to share what I love with interesting, like-minded people."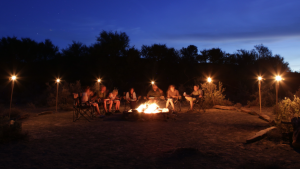 Designed for remote workers looking to embrace a new style of productivity, this 14-day trip is aimed at both teams and individuals including entrepreneurs, digital nomads, and startups. The experience is aimed at individuals who are looking for a coworking incubator that will inspire them to produce maximum results.
An entrepreneur's journey can be challenging and is often lonely – so collaboration and inspiration from others is a must. Being surrounded by like-minded people in the beauty of South Africa will help you find your dreams and inspire others to do the same.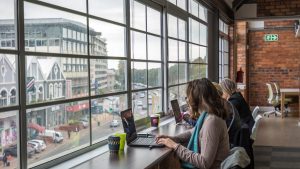 Coworking Safari starts in one of the world's most beautiful cities – Cape Town – where you'll be plugged into the hub for Africa's growing startup scene with a welcome event at a local coworking space.
From Cape Town, you'll visit Coworking Safari's coworking lodge in the Great Karoo Desert, where you will enjoy daily safaris, wellness & fitness activities, healthy eating, workshops, and networking events. (Don't worry, there will be time to get some work done in our beautiful boutique lodge!)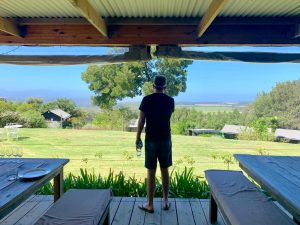 Once you're inspired and revitalized, the group will return to Cape Town via South Africa's famous Garden Route for sunsets, seafood, surfing. The group will stay in a beach lodge that's a stone's throw away from the sea. You'll then head back to the mother city to get involved in the local startup scene and cowork among local entrepreneurs in a city center coworking space.