A melting pot of French, Chinese, and Southeast Asian influences, Hanoi is the capital and political center of Vietnam. While half a step behind Ho Chi Minh City economically, Hanoi is still an economic superpower city in its own right.
This shouldn't come as a surprise. After all, Hanoi has a population of a whopping eight million people! With the local GDP (gross domestic product) rapidly increasing each year, as well as a growing middle class of citizens with disposable incomes, Hanoi offers tremendous opportunities for entrepreneurs and ambitious professionals.
Why should you choose Hanoi for coworking over Saigon (Ho Chi Minh City)?
It's an excellent question. To be fair, not everyone should choose Hanoi over Ho Chi Minh City. After all, it's indisputable that Ho Chi Minh City has both the largest startup and nightlife scenes in all of Vietnam.
With that being said, there are tens of thousands of expats (along with literally millions of locals) that prefer Hanoi. Here are a few reasons why:
Hanoi has a more authentic and local feel than Ho Chi Minh City. Many long-term residents say that Hanoi has a certain charm you just can't find anywhere else in the world. 

Alongside the city's many lakes, temples, and French colonial architecture, there's something special about the way Hanoi balances big-city chaos (and fun) with natural tranquility.

Living or coworking in Hanoi will offer you close proximity to two of Vietnam's most stunning tourist destinations: Halong Bay and Sapa. Talk about an epic weekend getaway after a long week of hustling!
To keep things short, Hanoi is an excellent coworking destination. Whether you're here to enjoy Vietnam's world famous coffee or take advantage of the incredibly low cost of living to bootstrap your startup, Hanoi is a great choice for coworkers.
With dozens of coworking spaces, the city has no shortage of options for finding unique spaces to work from. With that being said, we've listed a few of Hanoi's best coworking spaces below to get you started!
Ready to level up your business? A coworking membership at UP Coworking makes a LOT of sense.
First of all, let's talk about short-term memberships. While 24/7 coworking spaces are no longer a novelty in 2019, 24/7 access at most spaces is usually reserved for long-term (one month or longer) members.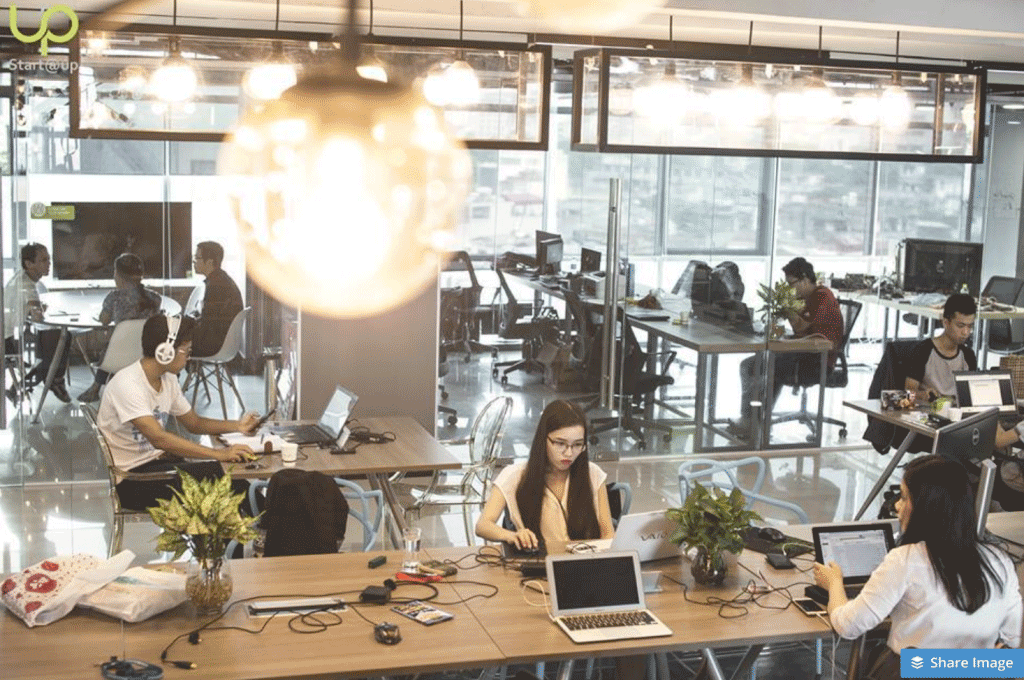 Fortunately, this isn't the case at UP Coworking. The flex membership gives you three working days of 24/7 access to the space, which is perfect if you're just passing through Hanoi.
But wait! Is UP Coworking still a good option if you're in Hanoi for the long haul? Absolutely not. Just kidding 😉
In all seriousness, UP offers a lot of nice amenities and perks. The internet at this coworking space is fast and reliable, a true necessity for any professional working remotely. Another nice feature at UP Coworking is the space's phone booth.
While Skyping clients from home may not be professional, constantly having to overhear your coworking peers chatting with their clients would also be annoying. Fortunately, UP has a phone booth to keep your client calls professional and prevent the main area from getting too noisy.
Interested in UP Coworking? Try a free day of coworking at UP.
Toong Trang Thi is a coworking space that'll have you feeling like you're working in a posh European office building. Starting at the historic Hoan Kiem lake, walk three minutes down Trang Thi street, and you'll arrive at an antique French villa.
Climb a spiral staircase and then…

Take in the sight of beautiful modern coworking space with tropical plants, contemporary furniture, and natural lighting that'll energize you for hours at a time.
Forget about Toong's conduciveness to helping you work comfortably; the daily membership fee of just 120,000VND ($5.50 USD) would be worth it just for the Instagram-worthy selfies you could take here. Add in a progressive multicultural community and an excellent Wi-Fi connection that peaks at nearly 100MB/sec, and there's little to complain about!
Again, we need to stress that one of the biggest perks of this space is its close proximity to the Old Quarter. If you're looking for an easily accessible coworking space you'll can reach on foot from the city center, Toong Trang Thi is probably your best coworking option in Hanoi.
Located in downtown Hanoi, Moonwork is a coworking space that designers, developers, writers, entrepreneurs, creatives, innovators, and more call home. And we're not saying this in a completely figurative sense, either.
Just read the reviews. You'll see a consistent theme of professionals saying Moonwork feels like home to them. It's a place that's office-like enough to motivate you to work hard, but homely enough to keep you feeling comfortable and relaxed.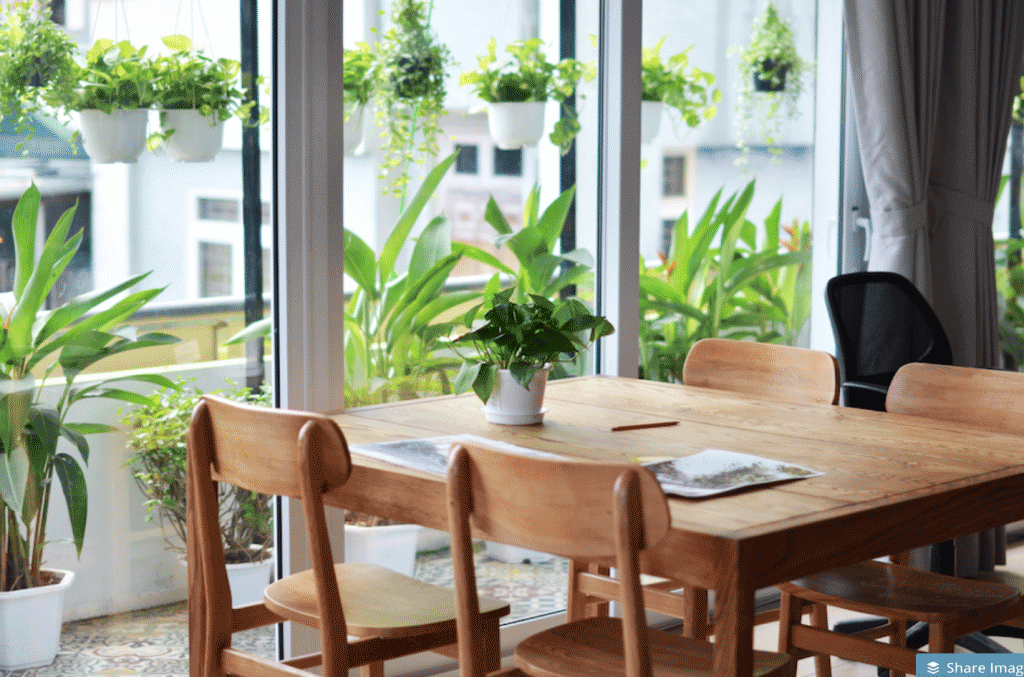 Of course, the one thing that makes a place feel like home more than anything else isn't actually a "thing." It's the people. You'll love working at Moonwork because the staff members are helpful, kind, and even cute (taken straight from a local that left a review on Coworker).
Speaking of locals, Moonwork is a space that is extremely popular amongst Vietnamese entrepreneurs and tech professionals. At the same time, there are enough expats and English speakers that you won't feel out of place if you don't speak any Vietnamese.
If you value community in your coworking space, Moonwork will arguably be the best coworking space in Hanoi for you.
The Learning Hub is a Hanoi coworking space committed to helping you create a positive impact in the world. In addition to helping you increase your bottom line, the Learning Hub's community is focused on helping you do business with a deep social, environmental, and/or creative purpose.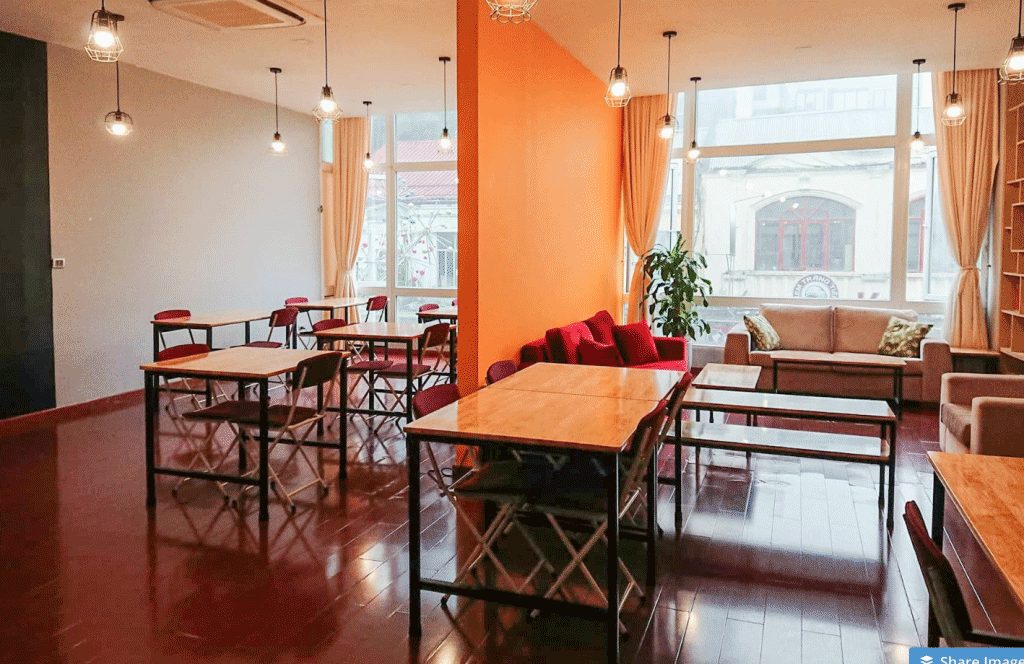 Now, listen. We get it. This do-good talk may sound like it's come from a marketer who is just blowing a bunch hot air. But, having received 10+ reviews on The Learning Hub, we can assure you the space is 100% dedicated to its stated ideals.
Members of The Learning Hub say being surrounded by others looking to make meaningful changes in the world gives you an energizing sense of purpose. But let's get concrete. Apart from an amazing community, your Learning Hub membership also comes with:
— Reliable wifi
— Kitchen access
— Ergonomic chairs
— Printer/Scanner
— Free coffee/drinking water
— Skype room
And more…
See additional amenities and join The Learning Hub here.
Conclusion
We hope you've found our post on the Hanoi coworking scene useful. If you're looking for other places to work in Hanoi, be sure to check out our full list of 39+ spaces. Otherwise, read more about what is going on in the world of coworking on our blog, Coworker Lab.