Introduction – My Nomad Anniversary
This is article 1 of 4 in a series about my findings over the last year as a digital nomad working in the coworking industry.
I'm coming up on my first digital nomad anniversary. It was October 14th, 2016 that I flew from New York City to London, began work with coworking space software company Habu, and officially became a (drumroll please) digital nomad.
Honestly, my one year anniversary has come as quite a surprise. On the one hand, it feels like the year has gone by incredibly quickly. It's astounding that I've done so much in such a short amount of time. On the other hand, it's strange to think that it's only been one year since I was back in my downtown Salt Lake City apartment selling or donating nearly all of my possessions in a mad rush, in preparation for an entirely new chapter of life. That memory feels like it happened a lifetime ago.
In the last year I've done all the typical nomad stuff, such as traveling to common nomad destinations all over the world, including Berlin, Budapest, Bali, and Chiang Mai. I've ridden to the tops of mountains in northern Thailand. I've swum in cavernous jungle pools under a barrage of falling water near Ubud. I've basked in the beauty of the Hungarian Országház. I've balked at the price of a pint in a quaint Vesterbro bar. And I've hiked to wintry mountain lakes in the magnificent Pirin mountain range. In total, I've been to 10 new countries since I started my nomad journey last year, and I fully expect to add another ten nations to my passport in the coming year.
Because of this extensive travel and my simultaneous work within the global coworking scene, I've gained a unique perspective on the ever-evolving trends for flexible workspaces, digital nomads, and remote work.
This series of articles talks about a few of the things I've noticed over the last year and what, if anything, should be done about them. Each is a different insight I've gained or reinforced as a digital nomad working in the coworking industry. Some are related to coworking, and some are related to nomad life. If you're not interested in a particular subject, just skip to a different article. However, I think each is filled with valuable insights for people whose lives relate to coworking or digital nomadism in some way. You can find the links to the other articles at the bottom of this one, as soon as they've been published.

Advertisement: Digital Nomad Seeks Meaning To Life. Will Work For Food.
One of the most surprising things I've found while navigating the digital nomad world has been the sheer amount of unemployed and underemployed nomads. Many newbie nomads flock to places like Chiang Mai and Bali for the low prices and tropical weather but come devoid of any plan for making a living abroad.
Some arrive with just enough money saved to survive in these inexpensive locales for a few months. Once they've depleted their savings, they return home to the 'real world,' perhaps repeating the experience a year or two later.
Others arrive on the hook of the alluring promise that they too can make money while traveling, if only they buy 'this $1,500 online course.' Sadly, I've seen that much of the digital nomad world is beset upon by these sorts of predatory lifestyle-selling practices. Things like overhyped dropshipping courses, automated business schemes, and questionable life coaching are all too prevalent.
I'm sorry bro, but I don't think 25 years of being a living and breathing homo sapiens gives you the experience necessary to be my life coach. Maybe come back to me when you've done more than book a one-way ticket to a tropical island and taken a few surfing lessons.
That so many newbie nomads arrive ill-prepared to make an income is startling. Other than the fact that it sounds incredibly risky to move to a foreign country with no work or plan to get work, the path to becoming a paid digital nomad is reasonably straightforward.
In fact, recently I was pleased to read an article that talks about the practical challenges of becoming a nomad, and how to overcome them. One point where the author and I agree is that perhaps the best way to pay your bills as a bona fide digital nomad is to learn a valuable skill and sell it to a company, either as a freelancer or an employee. The problem is that so many newbie nomads lack valuable and tangible skills that transfer well into the digital world.
This surprises me because, with the rise in real online courses over the last decade, the ability to learn things like programming, design, and digital marketing has become inexpensive and highly accessible. Thus making the path to full-fledged digital nomadship cheaper and more assured than starting a travel blog or dropshipping your way to complete and total boredom.
So why don't more people do it this way?
I can only surmise that learning these skills and using them to get a paid remote gig must feel a lot like being tied to the purposeless, corporate life that so many newbie nomads are fleeing. Fundamentally, I believe it comes down to newbie nomads feeling a lack of purpose and ultimately seeking that purpose by avoiding anything that feels like their old lives. I don't have the answer for such a quandary, other than to say that attaining valuable skills is a shortcut to digital nomadism for those willing to accept that a remote job doesn't mean a meaningless life.
The market for remote work is still in its infancy, so for novice skill-bearers, it can be challenging to find a job. However, this market is proliferating as more flexible workspaces and coworking hubs are opening across the globe, and as ever more companies opt to hire contractors over full-time-employees. Startups and corporations are more open-minded than ever when it comes to remote work and the data show that it's only going to become more common for them to hire remote workers in the coming years.
If you're still worried about the meaning of life, one alternative is to become a unique thought leader in a small industry that has a global presence with a lot of growth. Then leverage that thought leadership into a remote work opportunity. This is the route I took to join the team at Habu, the coworking software company where I run all things marketing. It's not the shortest path by far. It will likely mean gaining experience for a few years, then leveraging that expertise into a brand or persona over several months or years via participation in events and contributing to the conversation in respective media outlets, but it's honest and sustainable and it grows with you.
I hope that over the next year more and more newbie nomads will take the all-to-uncommon approach I've outlined. Gaining valuable and tangible skills is more accessible and less risky than the 'wantrepreneur' approach. Also, it doesn't stop you from starting your side hustle if you want. In any case, if you do take said approach, I hope to see you on the road somewhere, preferably someplace with great wine or tasty tacos. Or both.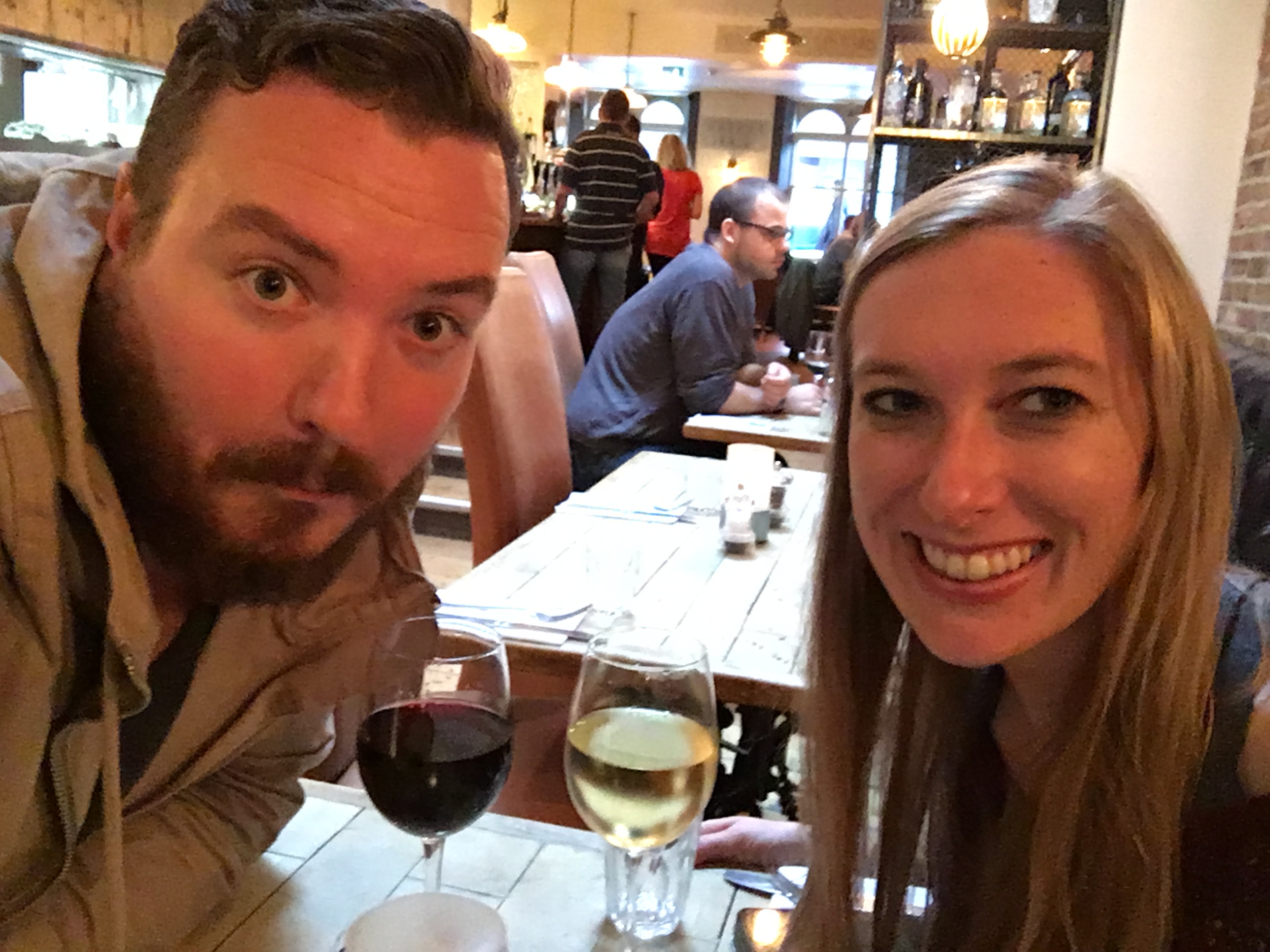 —-
This is article 1 of 4 in a series about my experience over the last year as a digital nomad working in the coworking industry. Here are the other articles: