With a population of roughly 1.5 million, Porto Alegre is one of the largest cities in southern Brazil. As such, Porto Alegre is one of Brazil's most important industrial and commercial centers. Popular products traditionally produced in Porto Alegre include leather, soybeans, canned beef, and rice.
The city's economy has recently begun to evolve beyond merely these staple goods,however. 10 years ago, Porto Alegre's startup ecosystem was basically nonexistent. A complex tax system, cumbersome labor laws, and a lack of any real entrepreneurial community made Porto Alegre one of the last places one would want to start a business.
Fortunately, things have changed in recent years. An increasing number of investors and incubators have made it easier for entrepreneurs in Porto Alegre to access capital. Increased support from the local university system and coworking spaces to network with other entrepreneurs have also contributed to making the city more entrepreneur-friendly.
Porto Alegre's biggest draw as a coworking destination, however, has to be the high quality of life it offers residents. Porto Alegre is one of the wealthiest and most diverse cities in all of Latin America. The city is home to thousands of immigrants, mostly from Portugal, Italy, Spain, Poland, and Germany.
This diverse community has led to Porto Alegre having arguably the best food scene in all of Brazil. The city's other entertainment options include checking out countless nightlife venues, or playing a game of football on the same fields the great Ronaldinho honed his skills on as a child.
Safe to say, Porto Alegre's a enjoyable place to live. BUT… with so much to do, it can be easy to get distracted. To maintain your focus and meet other hustlers, we recommend joining a coworking space in Porto Alegre.
Here are a few of our favorite Porto Alegre coworking spaces…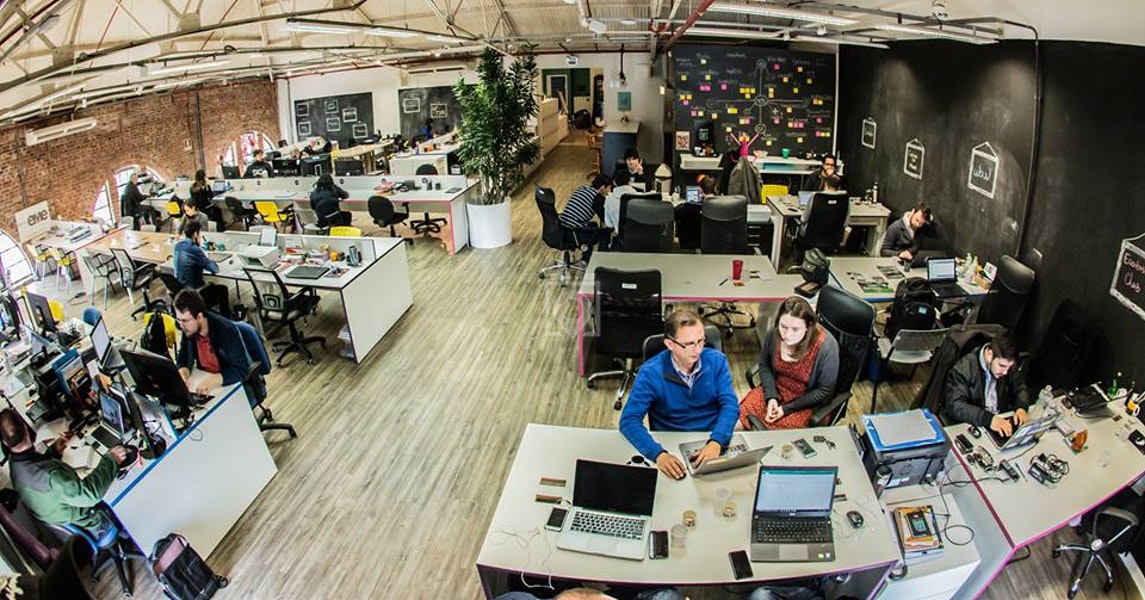 Nos Coworking Porto Alegre was founded in 2011 and sits in an old historical building. Once a brewery, today Nos Coworking is a decked out coworking space where a dynamic community of freelancers, entrepreneurs, startups, and local businesses gather to get things done.
Our favorite part about this coworking space has to be its work atmosphere. The work area's spacious interior and 1st world infrastructure, along with a go-go-go vibe from the rest of the community ensures you'll feel energized to tackle all of your tasks each day.
The thing members seem to enjoy most about this space, however, is that it's a great place to network. You'll have a great opportunity to become a part of the local startup community working alongside other great business minds each day. Nos Coworking also holds regular events if you'd like to expand your network even more quickly!
Finally, whether you need to meet a client, or brainstorm with your team, Nos Coworking has comfortable meeting rooms.
Cuento Coworking is a peaceful coworking space that offers a special charm other spaces simply can't match. The unique aspect of Cuento's design is that the space is surrounded by lush green scenery.
If you're looking for a coworking space that offers an awesome outdoor garden space for meditating, that's Cuento Coworking for you. Of course, a coworking space that offered only a daily chance to reconnect with nature would be a hard-sell to even the most hardcore environmentalists.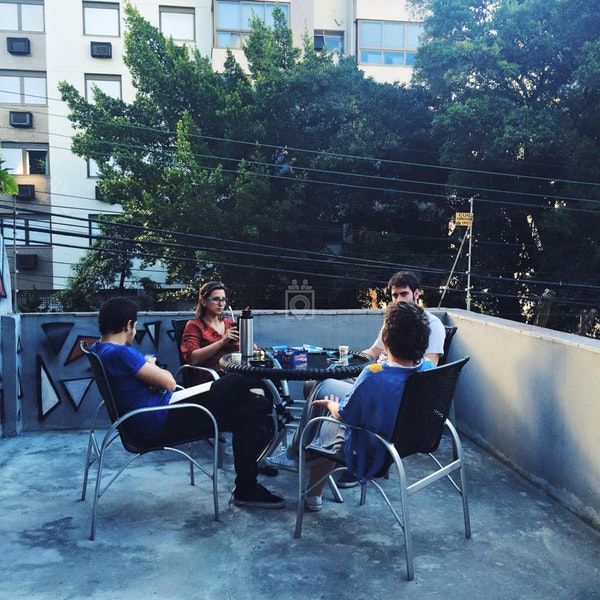 Fortunately, joining Cuento Coworking guarantees you so much more than just fresh air. Other benefits of a membership at Cuento include printing/scanner services, a personal locker to store you belongings, and access to a library for brainstorming and losing yourself in awesome business books.
Plus, those are just the side perks of your coworking membership. Don't forget that Cuento also offers standard coworking space benefits such as a comfortable place to work, access to a fully equipped meeting room, and invitations to a wide range of workshops and events hosted at the space.
For a calm, quiet place to work in Porto Alegre, Cuento Coworking is probably your best option. In fact, our only two criticisms of this space are that it's closed on weekends, and that the space's location is a bit difficult to access by public transportation. We're fans of just about every other aspect of Cuento, especially the affordable membership fees. 🙂
I love long commutes and being unable to find a parking space when I arrive at work — said no one ever. Fortunately, you're unlikely to have either of those problems at Coletivo Workspace.
Coletivo is probably the most commuter-friendly coworking space in Porto Alegre. The space is easily accessible by public transport, has plenty of space for parking your vehicle near its entrance, and even offers a bike rack if you're arriving to work on two wheels.
Besides being easy to reach, Coletivo Workspace is also a place worth commuting to. This coworking space offers flexible membership options that allow you work in the way that best suits your needs and budget.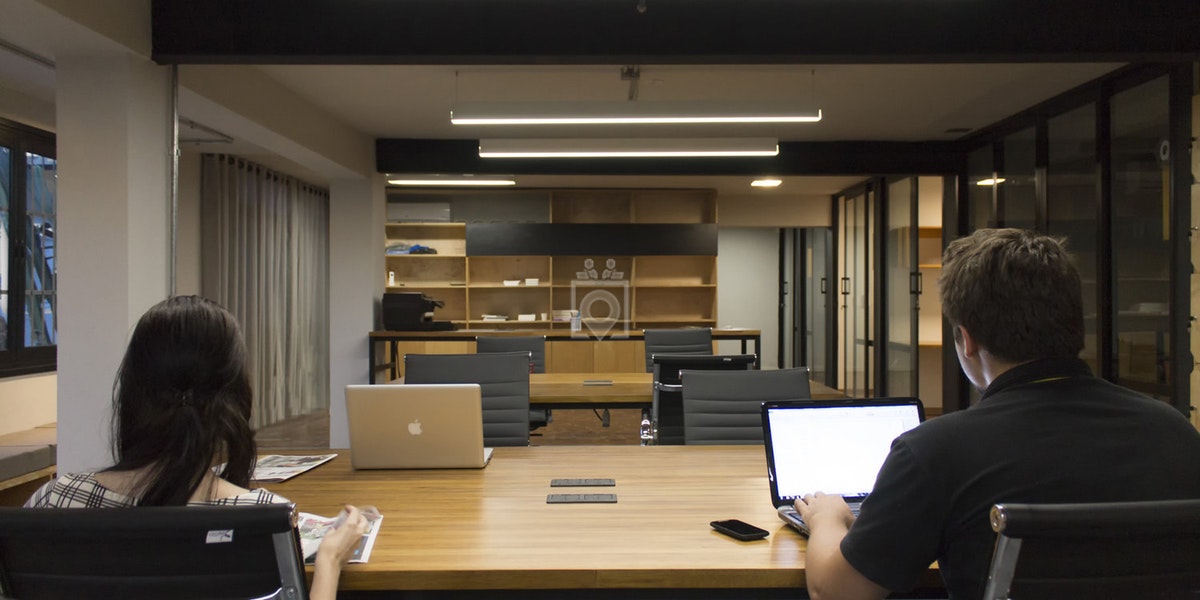 Whether you'd like to work in a shared space among peers, or rent a private office for your team, the staff at Coletivo will help you find a workspace that's a good fit for you.
Regardless of which membership option you select, Coletivo will offer you many amenities to support your productive efforts. Blazing fast internet, 24 hour security, meeting room access, and printing/photocopying… Coletivo has you covered.
Plus, when you all that work starts to melt your brain, you'll also have multiple options to recharge. We recommend chatting with some of your peers in the space's lounge, or a quick deep breathing session on one of Coletivo's balconies.
Espaco 80 is a coworking space with a diverse community consisting of local freelancers, startups, entrepreneurs, and SMEs. The cool part about this space is that because it doesn't cater to a specific industry, you'll have TONS of unique opportunities to network and collaborate with others.
Being a member of Espaco 80 is also rewarding because they take care of all the stressful and energy draining activities maintaining an office requires. You'll never have to worry about cleaning the floor, or replacing the printer's ink.
That frees up your mind to focus on the most important thing — your business. Additionally, the space provides air conditioning, excellent lighting, and a speedy wifi connection to help you maximize your creative output.
One more thing to note… though men are welcome to become members, Espaco 80 is undoubtedly the most female-friendly coworking space we've seen in Porto Alegre. If you're a woman looking to evolve in your personal and professional life, be sure to schedule a tour at Espaco 80. You won't regret it!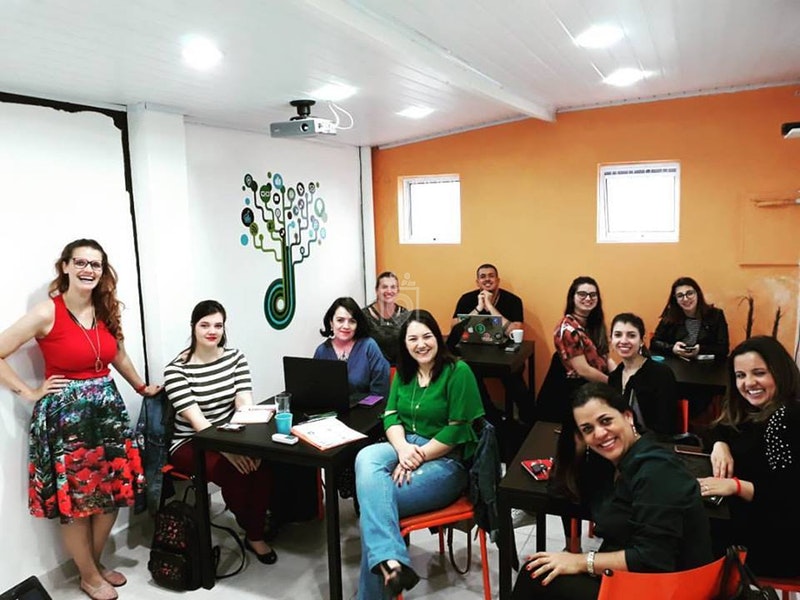 Conclusion
We hope you've found this post introducing you to Porto Alegre's coworking scene useful. If you'd like to see a full list of coworking spaces in Porto Alegre, click here. Otherwise, be sure to share this post with others that will find it useful! 🙂