Famous for its Samba dance, biodiversity, and footballing success, Brazil is one of the world's most exciting countries to live in. Though it has hundreds of amazing cities, the one city in Brazil that doesn't receive enough attention has to be Fortaleza.
While just about everyone knows Rio de Janeiro and to a lesser extent São Paulo, discussions about Fortaleza often fall by the wayside. This is unfortunate, especially considering most Brazilians feel Fortaleza is Brazil's most desirable city to live in!
It's hard to argue with beautiful beaches, attractive colonial architecture, and an amazing football scene that transcends both language and culture.
While Fortaleza's high quality of life is its obvious draw, any modern city with a population of 2.6 million people is going to have business opportunities as well. Apart from being one of the most important commercial centers in northern Brazil, Fortaleza also has an on the rise tech scene.
Here are a few reasons why:
— Fortaleza has some of the fastest average internet speeds in South America.
— Fortaleza is situated in a desirable time zone (3 hours ahead of the US East Coast and just 2 hours behind London).
— The city's Wave Accelerator is an excellent place to network as well as receive funding, and hands-on support
Oh, and we almost forgot to mention… Fortaleza has some excellent coworking spaces. Mostly concentrated around the Centro district of the city, Fortaleza's coworking scene is young, but thriving. Here are a few coworking spaces in Fortaleza we think you'll enjoy working at.
Elephant Coworking is one of Fortaleza's most popular coworking spaces. Some of the aspects Elephant Coworking prides itself on is being a space that'll help you reduce your costs, fostering networking opportunities, and empowering your business for success.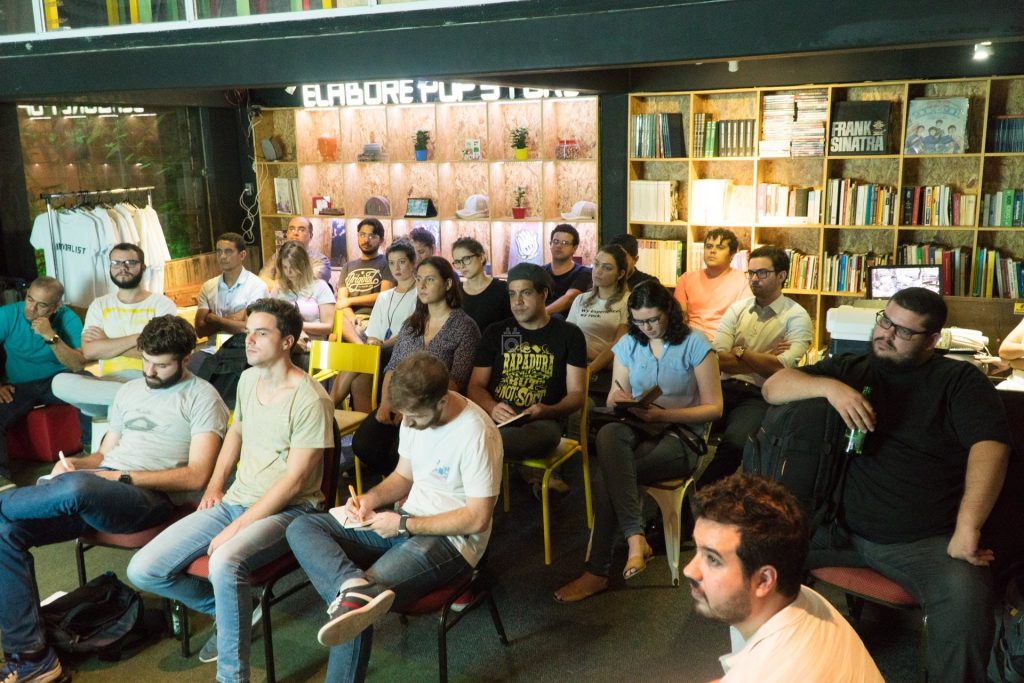 Though these are admirable ideals, you may feel it's difficult to see exactly this coworking space will deliver these benefits to your startup or entrepreneurial endeavors. Let's talk about that…
Elephant Coworking has several features that'll help you work more effectively. From a sense of accountability, to ergonomic chairs, standing desks, a photocopier/printer/scanner, and more, this space delivers all of the most common coworking goodies.
Elephant Coworking also has some more unique features as well. As a member of this space, you'll be able to take advantage of a bike rack to park your bike. Whether you get a little too sweaty on your morning commute, or you simply enjoy hitting the gym on your lunch break, Elephant Coworking has a shower for you to wash up.
In addition, the coworking space also boasts a library, outdoor terrace, regular member events and a dog-friendly work environment.
For the features it offers and the amazing community you'll be able to network with, coworking memberships at Elephant Coworking are an excellent value!
Oscara Coworking is a great place to get work done. With that being said, this coworking space isn't limited to just being a place to bury your head in your laptop. Oscara Coworking is also an excellent place to network with other local professionals, freelancers, and entrepreneurs.
At Oscara Coworking you'll enjoy a friendly vibe, and rustic decor that's appealing yet unobtrusive. You'll have the option of choosing whether you'd prefer to work in a shared work environment, or a private office.
Regardless of which option you choose, you'll find Oscara is an incredibly affordable workspace.
In addition to membership fees being modest, they are also all inclusive. You won't ever have to worry about being dinged with unexpected fees at the end of the month.
Speaking of memberships, it's only possible to work at Oscara Coworking on a monthly basis. This gives you a better opportunity to get to know the professionals you're working alongside. Plus, because meeting rooms are exclusively for members' use, you won't have to worry about all of the meeting rooms being full when you need to meet a client or take a call.
Beyond being budget-friendly, Oscara Coworking also offers 24/7 member access, a great location, and a speedy wifi connection. If you're interested in learning more about Oscara or would like to schedule a tour of the space, click here.
Mobile Office is a beautiful coworking space with a perfect location. Surrounded by shopping malls, supermarkets, universities, restaurants, hospitals, and more, working from Mobile Office means anything you could need is a 5-10 minute drive away — including Fortaleza's most popular beach.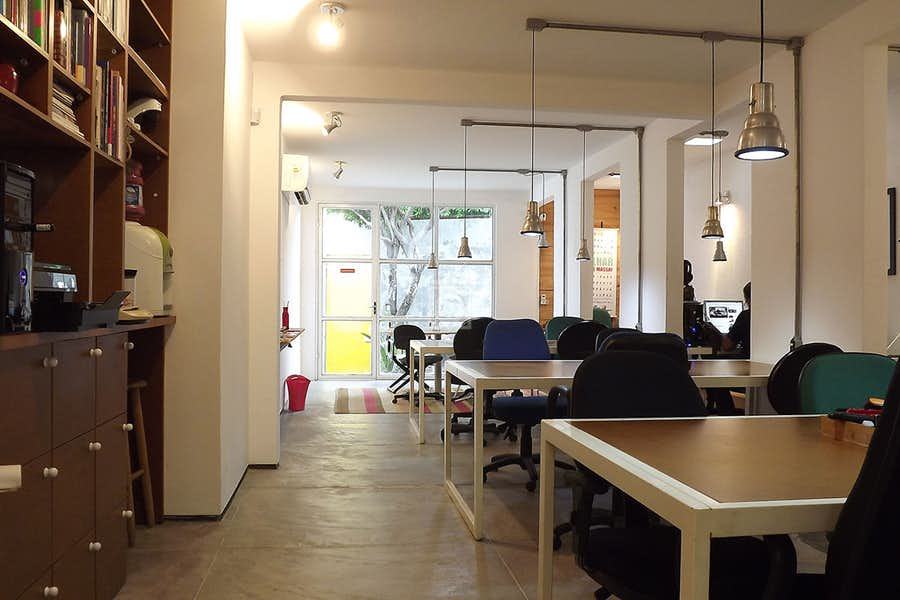 While Mobile Office is in a happening location, its interior is just as dynamic. Mobile Office is filled with professionals freelancers, startups, and entrepreneurs. This makes it an ideal workspace to collaborate with other creative minds and strive for collective growth.
In particular, Mobile Office comes highly recommended as a place to work with your team. This is because the workstations are designed for 2-4 people, the meeting rooms are a perfect place to hold team brainstorming sessions, and the long opening hours (8:30 a.m. to 6:30 p.m.) make it easy to hold a happy hour with your team after a long day of hustling.
Finally, if you're looking for a coworking space to use for your business or tax address, Mobile Coworking is willing to support and provide you with this service.
For Coworking is a space that prioritizes balance. It is a space that encourages collaboration and sharing just as much as introspection and solo work. It's a place where your peers will help you learn from your failures, yet also recognize you for your successes.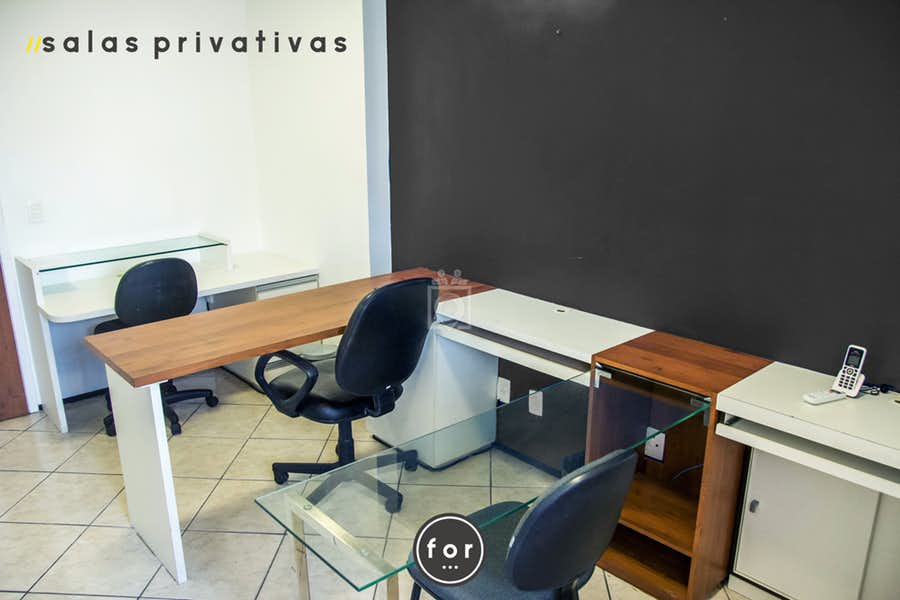 Of course, while failure is inevitable, it's only expected you'd prefer to spend a greater portion of your time succeeding. Fortunately, For Coworking gives you all the tools you need to operate on a high level professionally.
Here are just a few of the things your coworking membership will include… a fully equipped workspace, high speed internet, 24/7 security, cleaning/maintenance headaches taken care of for you, and a receptionist to call upon if anything else go awry.
Don't take our word for it though. Schedule your tour of For Coworking today.
Conclusion
Both Brazil and startups are exciting. If you'd like to take in the best of both Brazil and the Brazilian coworking scene, you can't go wrong spending time in any of these Fortaleza coworking spaces.