Colombia is a beautiful country, filled with warm and good looking people, a delicious coffee culture, and some of the most amazing dance moves you'll see this side of the Equator.
However, one thing you may not know about Colombia: it has some amazing coworking options as well! Be aware that while you're in the country, the fun and games of learning Spanish, going out dancing with friends, and getting drinks with a new flame may distract you from work.
But coworking spaces can help. Sometimes, working in a cafe, you're in an environment that is just too loud and fun to get anything done. You know – there's music playing, people are talking and laughing, that sort of thing.
While that kind of atmosphere is great when you want to relax and kick back, it's not the most helpful when you're trying to hit a deadline or get your daily MITs done.
That's why we wanted to put together this list of 5 of the best reviewed coworking spaces in Colombia. Located in the cities of Cali, Medellin, and Bogota, these coworking spaces will let you get your work done so that you can truly enjoy all that Colombia has to offer.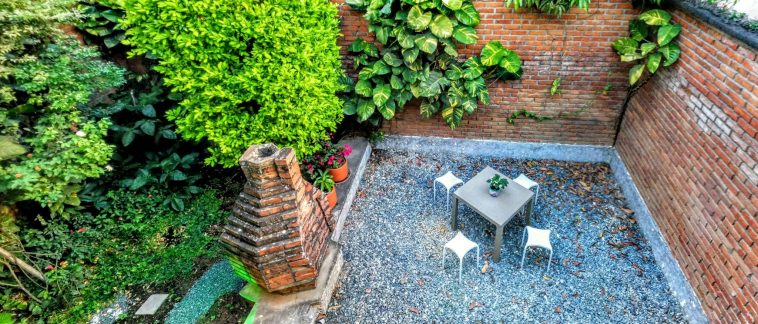 In case you've been living under a rock, the word "casa" means house or home in Spanish, and the "O" in Casa O Coworking stands for "opportunity". So essentially, this space's name translates as "Opportunity Home".
How cool is that?
And this space certainly lives up to it's name. There's a makerspace with 3D printers, a multi lingual staff speaking Spanish, English, and French, and a general sense of being at a home away from home.
As one reviewer describes it:
"What I love about Casa O is that the ambiance makes you feel at home, but without the distractions of home. It's a place where you go to work and feel like you're working with all of your friends around you. I feel comfortable and welcome here."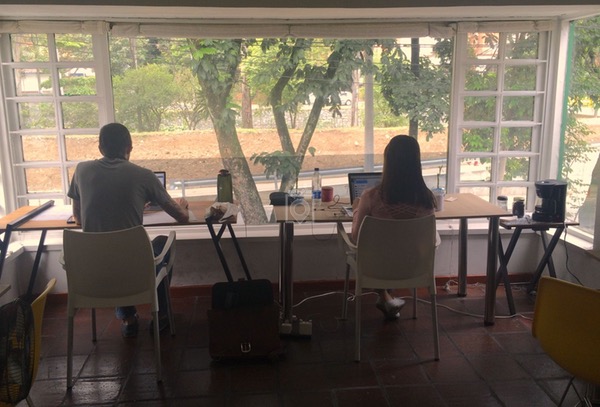 By now, you're probably getting a hint of just how friendly the Colombian people are. We're on our second coworking space that has the word "Home" in it's name, and we're only 2 spaces into this article!
Casa 98 is conveniently located near the metro, so nomads with no car have no need to worry. There's quite an international crowd here – Colombians, French, Jamaicans, Americans, and many others.
They're probably attracted by the high speed internet and the park which is only a 10 minute walk away. Or maybe by the mix of private spaces and common areas, with a bar and patio for relaxing and chatting. Or the wealth of delicious restaurants that are only 5 -10 minutes away by foot.
One coworker was so inspired by Casa 98 that he left a video review: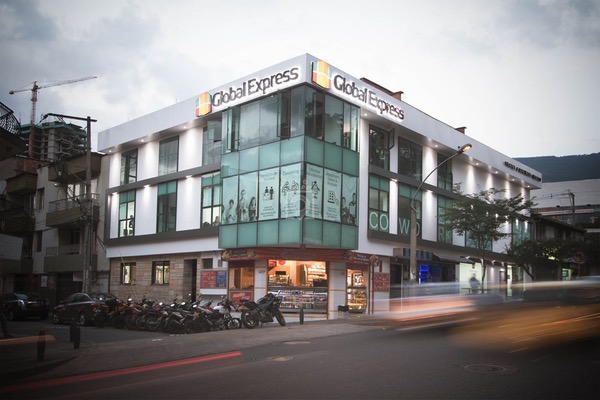 Located in Poblado, Medellin's most upscale neighborhood, Global Express is a new co-working space that offers the creature comforts and tech equipment you need to crank out work. For example, you have access to:
Unlimited premium Colombian coffee (the coffee addicts are already packing their bags)
The help of a bilingual assistant should any communication difficulties come up
Tasty snacks and gourmet sandwiches
As the solo reviewer so far put it:
"Beautiful space, very well located in the heart of El Poblado, but the most important thing, you can really get work done here: quiet, nice temperature, great light…just "perfecto"!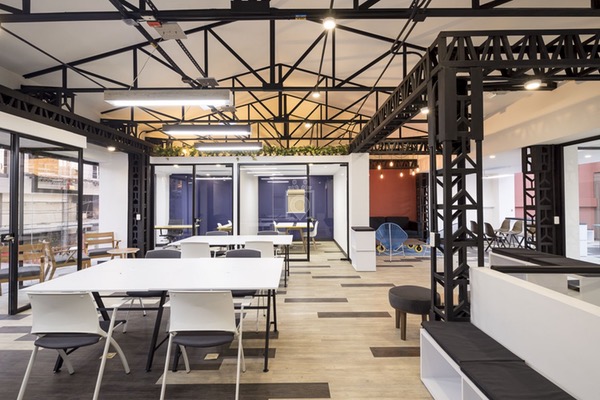 Right on the edge of Usaquen, one of the best neighborhoods in Bogota, Colabora is a brand new co-working location that is putting Colombia on the list of countries every remote worker should visit.
Super helpful staff? Check. Lots of restaurant options nearby? You got it. And let's not forget the requisite super high speed internet and the cafe next door.
Reviewer Andres raves:
"It´s a very cool space to work with a beautiful and strategic location. The staff and services are simply the best."
#5: HubBOG – Bogota

If you have a startup based in Bogota, HubBOG could be the perfect environment that isn't as stuffy (or as long-term commitment requiring) as an office.
Why? Because HubBOG has private furnished offices you can rent, which each fit about 6-10 people comfortably. And if you want to host an event to bring potential clients in, you're covered – there's a large auditorium available that seats about 80.
Finally, if you're part of a global team that regularly uses teleconferencing, you can use one of the meeting rooms and their 50 inch TVs along with sound systems to take your team meetings to the next level.
But all work and no play makes Jack and Jill dull, so make sure you chill out a bit by playing mini golf on the roof.
Colombia, Here We Come!
These 5 best reviewed coworking spaces in Colombia just destroyed any excuses you had to not visit this vibrant country. Come and see how friendly the locals are while enjoying some delicious coffee, dancing, and music, and then use that newfound vitality to improve the quality of your work.