Brazil is famous worldwide for its top-notch soccer teams, rich biodiversity and its incredible Carnaval festival in Rio each year. What you may not know, however, is that there are also a number of business and tech opportunities in Brazil.
With a population of over 200 million, along with a high internet penetration rate, Brazil is the second largest tech market in the Americas (trailing only the United States).
While you've no doubt heard of Rio de Janeiro and São Paulo, these famous metropolises are far from the only places to do business in Brazil. In fact, one of the best places in Brazil to join a coworking space or work remotely is a city you've never heard of — Curitiba.
Curitiba is the city Brazilians only wish the rest of the country could emulate. Curitiba has one of the highest human development indexes in Brazil with a score of 0.856. It's also incredibly safe by Brazilian standards and a winner of the 2010 Global Sustainable City Award (given to the city of the world that best exemplifies sustainable urban development).
Finally, Curitiba has a diverse economy. Reliant on commerce, services and its excellent automotive industry (ranked 2nd in Brazil), Curitiba is considered by many investors to be the best location in Brazil for investments.
This also doesn't look to be slowing down anytime soon with the city having risen from a mediocre 15th place ranking of Brazil's most enterprising cities in 2016 to an excellent 4th place finish in 2017.
While the lifestyle in Rio is unparalleled, Curitiba is a city that simply doesn't get enough attention from foreigners. The city has a HUGE abundance of professional opportunities so be sure to do some coworking in Curitiba to capitalize on them.
Here are the four best coworking spaces in Curitiba, Brazil.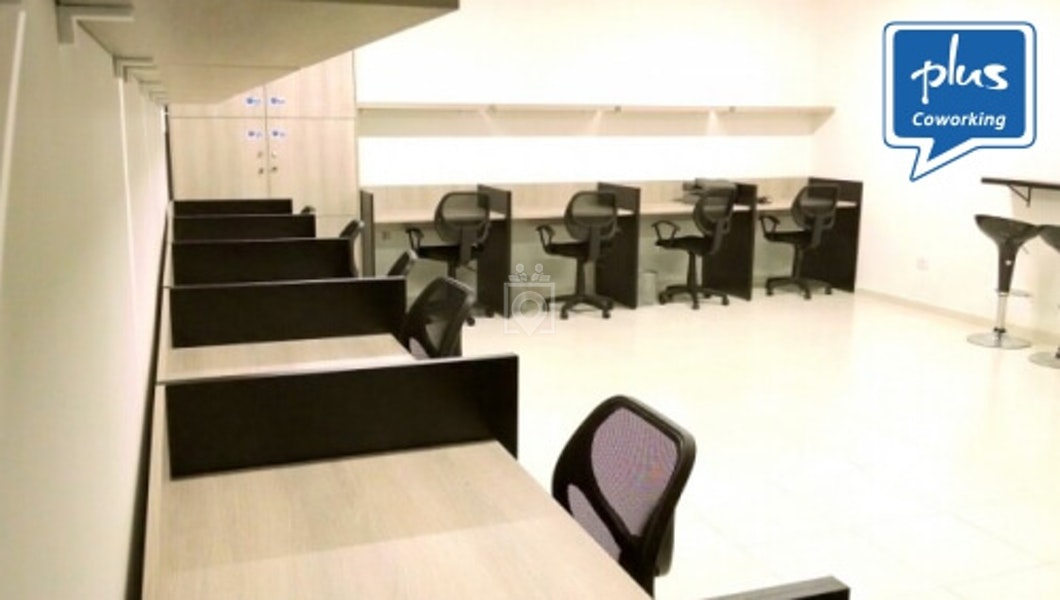 Plus Coworking is one of the best spaces to join if you appreciate getting maximum value for your money in a coworking space — and who doesn't? Reducing your office expenses is a simple way to increase the profitability of your business provided you maintain the same level of productivity.
Fortunately, getting things done shouldn't be an issue at Plus Coworking. The space features both standing desks and ergonomic chairs, thus allowing you to work in the position that feels best for your body in that moment.
The space also has free coffee/tea, 24/7 access, and even free gym usage included in your membership fee. While Plus Coworking isn't the most luxurious coworking space, it is a comfortable place to work and one of the most affordable coworking options in Curitiba.

Impact Hub Curitiba isn't just a coworking space. A membership at Impact Hub Curitiba grants you access to the entire global coworking community of nearly 100 Impact Hubs worldwide.
Whether you're looking for lawyer, business coach, or rockstar programmer to build your next app, you'll have no difficulties making the connections you need as part of the larger Impact Hub network.
With that being said, the work environment that's been cultivated locally in Curitiba is nothing to overlook either. The coworking area has a nice ambience with a speedy internet connection throughout the entire space.
A friendly staff, meeting rooms and all the standard amenities you'd expect from an upscale office. It doesn't matter how many coworking spaces in Curitiba you check out, we're confident you'll rank Impact Hub Curitiba amongst the best.

Aldeia Coworking, which translates to Coworking Village in English, couldn't be more appropriately named. Aldeia Coworking functions much more like a village or tribe than just a place to work at.
Like any tribe, Aldeia Coworking gives you everything you need to be successful. For one, you'll have access to supplies and membership perks such as fresh coffee, fast internet, a business address, and a privileged central location in the center of the city.
Of course a tribe or village doesn't revolve around just things. The most important aspects of your coworking village are the people and events. Fortunately, Coworking Aldeia has exceptionally qualified tribemates, exclusive tribe events on a weekly basis and regular free workshops.
Aldeia Coworking stands out from other Curitiba coworking spaces due to its heavy emphasis on events and fostering a strong community. If that's of interest to you, be sure to schedule a tour at Aldeia Coworking.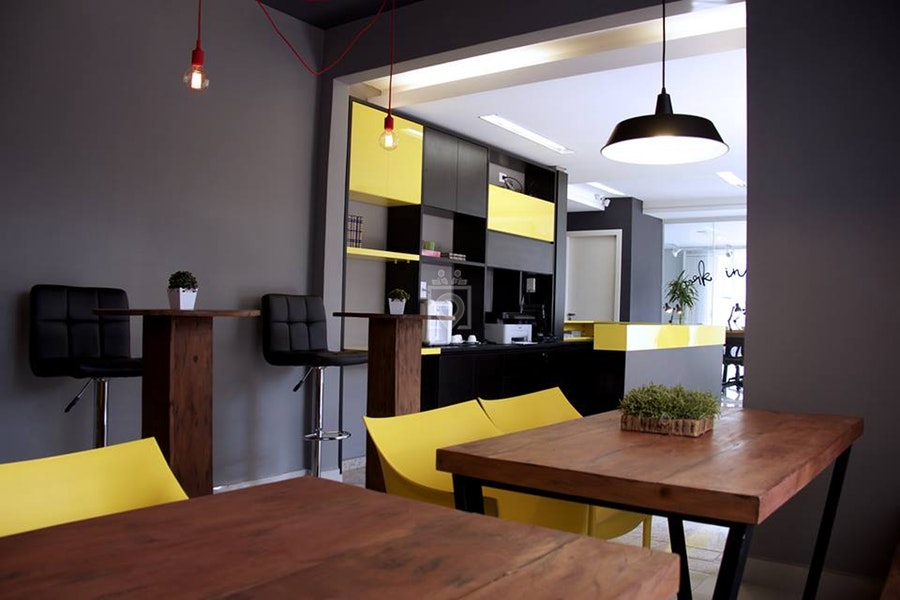 While the local professionals at Open Office Coworking are friendly, they're not as chatty as the coworking members of most spaces. Open Office Coworking will be right up your alley if you're just looking for a quiet space to put your head down and grind.
With bilingual receptionists to offer assistance and take care of distractions, 2 fiber optic internet connections of 100MB and a meeting room to invite clients to you and kill that extra commute, Open Office Coworking is the ultimate workspace to get things done.
Oh, and don't worry about your budget either. Membership plans are surprisingly affordable. The membership plans are flexible as well.
One available option is working at a non-fixed table in a shared office space to save on costs. Another possibility is renting a large private office for your team. There's also countless options in between.
If you're ready to get on your Gary Vaynerchuk grind, Open Office may be the best Curitiba coworking space to do it at.
Conclusion
The coworking Curitiba experience is one you're sure to enjoy. While this Brazilian city may not receive as much coverage as its more famous counterparts, we still feel it's possibly the best city in Brazil for expats.
If you've spent time in Curitiba, be sure to chime in with your favorite places to work
In the comments!