Home to the University of Campinas, the 2nd best university in all of Latin America, Campinas is one of the classiest municipalities in all of São Paulo. It's also one of the largest.
But, just why have roughly 1.1 million people chosen to call Campinas home? There are countless answers:
— Countless excellent universities to attend.
— Pleasant year-round weather.
— TONS of career opportunities in industrial production.
Speaking of production… did you know over 10% of Brazil's industrial production is concentrated in Campinas? That's a LOT!
Whether you're interested in a career in agriculture, automobiles, machinery, or pharmaceuticals, you'll find no shortage of opportunities in Campinas. Here's proof.
Some of the world's largest companies have operations in Campinas: IBM, Dell, General Motors, and more…
As such, it should come as no surprise that Campinas is a great city to do business in. With one of Brazil's fastest growing airports, and a school system that teaches students Portuguese, English and Spanish, Campinas is only expected to become an increasingly popular international business hub in the coming years.
Don't let all this business talk get you burnt out though. There's plenty to do after a long week of hustling in a Campinas coworking space. Our top two recommendations are shopping 'til you drop in the city's countless shopping malls, or heading to one of the nearby mountains for a relaxing hike.
When you're feeling rejuvenated again, it's back to the grind. Here are 4 coworking spaces in Campinas we'd recommend giving a shot!
Located in one of the nicest neighborhoods in all of Campinas, Espaço 949 Coworking is a great place to brainstorm and meet like-minded individuals. With a diverse community working out of Espaço 949, a membership at this space will give you excellent networking opportunities.

In addition, the staff at Espaço 949 consciously make an effort to deal with all of the daily pains of maintaining an office. As a member of Espaço 949 Coworking, you'll never worry about changing light bulbs or having to run to the store to get ink for the printer ever again!
From air conditioning, to free coffee, to speedy Wi-Fi, Espaço 949 has all the amenities you need for a solid day's work. Let's not forget that this coworking space isn't just a place to hunch over your computer in a quiet office environment either.
Espaço 949 also has personal storage lockers, a meeting room for visiting clients, and even an auditorium for presentations and training sessions.
What are you waiting for?
Click here to schedule your tour at Espaço 949 Coworking.
Oshi Swiss Park is one of several "Oshi" coworking spaces scattered around São Paulo. Easily accessible by public transport, Oshi Swiss Park is an excellent coworking option if you don't want to worry about paying for a parking space every day (free parking spaces can be difficult to find in Campinas).
Apart from your standard coffee and comfortable chair, Oshi also offers some nice perks not offered by most other coworking spaces in Campinas.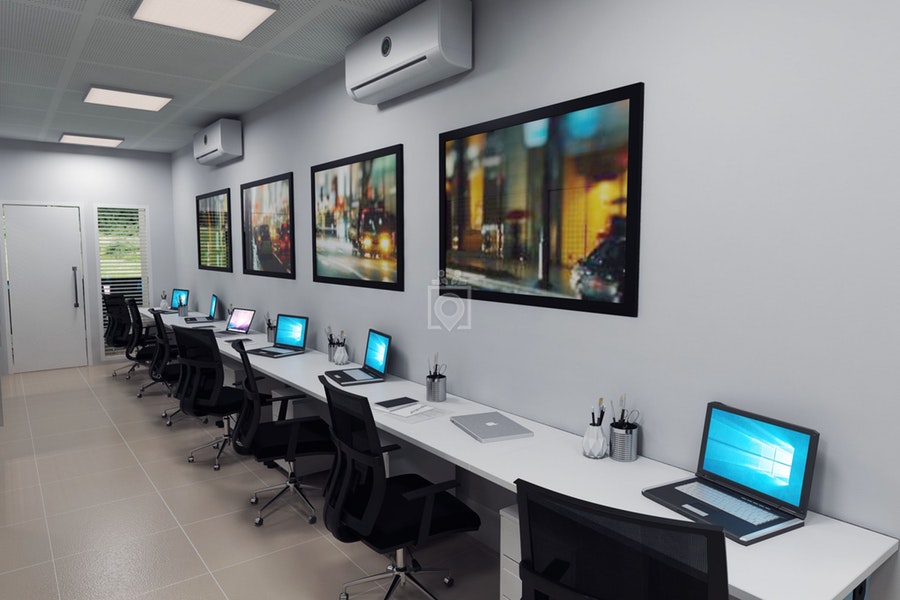 Take Oshi Swiss Park's virtual offices. If you like to work at home but regularly need a place to meet clients, you'll find Oshi to be very accommodating. Virtual secretaries are also available to help you take care of customers or arrange meetings.
Speaking of meetings, decked out meeting rooms are one of the biggest perks of being a member of this space. From blackboards, to refreshments, to projectors, Oshi's meeting rooms have everything you need to close your next deal.
If you're looking for a comfortable Campinas coworking space with modern infrastructure, you've found it in Oshi Swiss Park. Click here for details on this space's flexible membership options.
Open from 8am-8pm Monday to Friday (plus Saturday from 9am-12pm), 4 You Coworking is one of the best coworking spaces in Campinas to get sh!# done!
4 You Coworking has a beautiful interior design visiting clients will be impressed by. In addition, the work area also features an intelligent layout that promotes feelings of both spaciousness and privacy.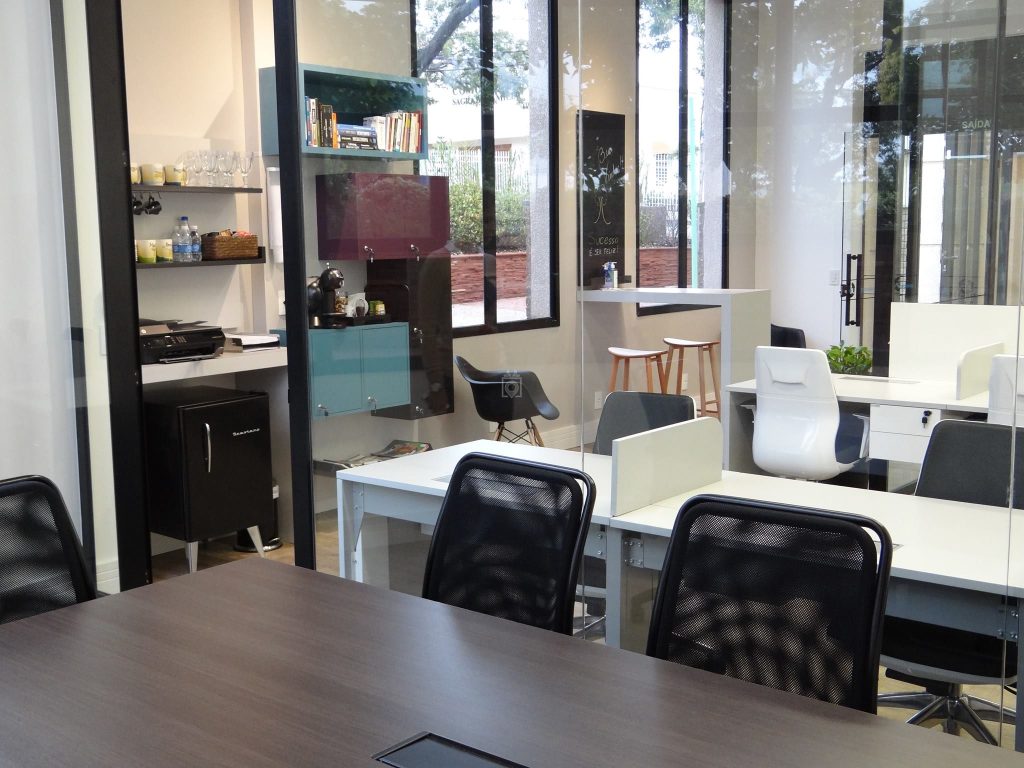 In other words, the work environment at 4 You Coworking was designed to be ideal in every way. Whether you're working independently or as part of a small team, 4 You Coworking has a variety of memberships you can choose from: daily, monthly hot desk, monthly dedicated desk, or private office.
Of course, where you work is just as important as how you work. Fortunately, this coworking space couldn't have a more convenient location. Strategically located in a mall just minutes from the Galeria Shopping precinct, you'll enjoy free parking and 24/7 security courtesy of your coworking membership!
Work Lounge is a coworking space located in one of the most affluent areas in Campinas — The Vila Bella neighborhood on the east city of the city. While you needn't be paranoid about crime in Campinas, taking basic safety precautions is necessary in virtually every city in Brazil.
Fortunately, Work Lounge is located inside The Mall Campinas, an easily accessible commercial gallery with a high level of security. Personal safety, free parking, and being surrounded by lush green trees are a great foundation for any Campinas coworking space.
However, Work Lounge also offers much more…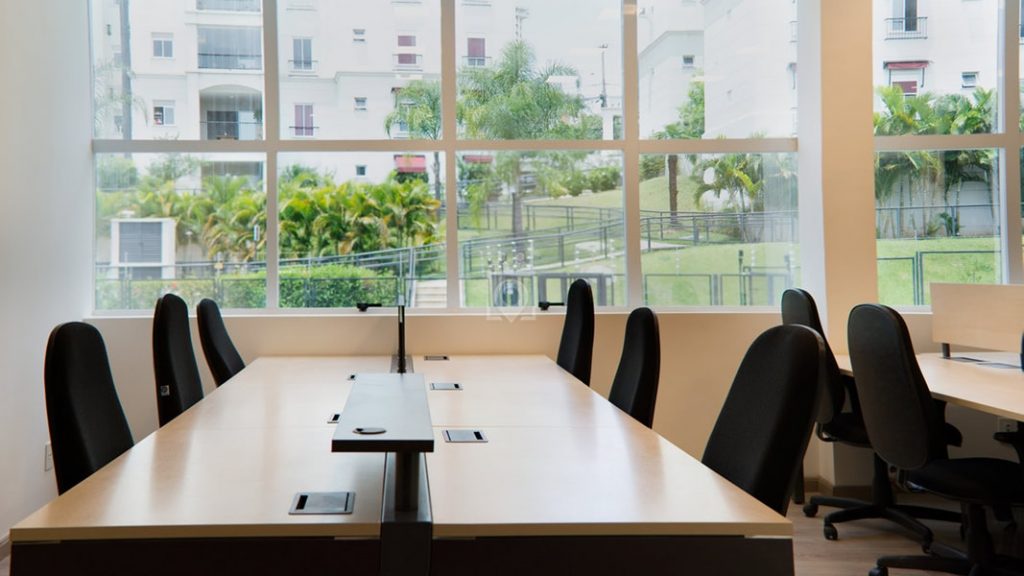 As a member of this space, you'll enjoy being part of one of the most dynamic professional communities in all of Campinas. From web designers, to marketers, to local real estate agents, and more; you'll meet plenty of ambitious professionals at Work Lounge.
As stated earlier, one of the big perks of being a member of Work Lounge is the nearby abundance of nature and greenery. With large windows in the coworking area, you'll enjoy working in an environment with lots of natural night and a peaceful view into nature.
Plus, while many other coworking spaces make you pay for meeting room usage, Work Lounge coworking memberships include a number of hours of complimentary use of the meeting room each month. Pretty cool huh?
Whether you want to join for a day, a week, or a month, the community at Work Lounge will welcome you with open arms. Click here to get more information on becoming a member of Work Lounge.
Conclusion
We hope you've enjoyed this post about the Campinas Coworking scene. If you're interested in other Brazillian cities, be sure to check out our posts on Curitiba, Porto Alegre, and Fortaleza.