If you asked Yana to picture her life a few years ago, she would've never thought she'd end up being adopted by a Thai family, living on an island and meditating every day while walking around barefoot. But, as crazy as it may sound compared to her former lifestyle, that's exactly what she did. Originally from Ukraine, Yana is a digital nomad focused on creating prints and showcasing her passion for art by teaching online courses. Among her latest adventures, Yana has volunteered helping hill tribes in Northern Thailand and she spent two weeks at a meditation retreat for artists. She is entirely devoted to sharing the beauty of art and has established her TravelArt project, where she paints her travels in watercolors, creates sketchbooks and prints her work.
What are you working on right now?
I keep my ex-job as a social media manager to pay the bills while I work on my art.
What is your current desktop wallpaper? and why?
One of my earliest watercolor paintings in a retro style. I'm rarely satisfied with my final artwork and this one I really liked at the time.
Which book has shaped your life or changed the way you think the most?
There is no one book. It is a bunch of books that added their own bit of value. And it is NOT The 4-Hour Work Week! 🙂 I think some of the important ones were, How to Eat a Frog, Steal Like an Artist, Content Machine and some others.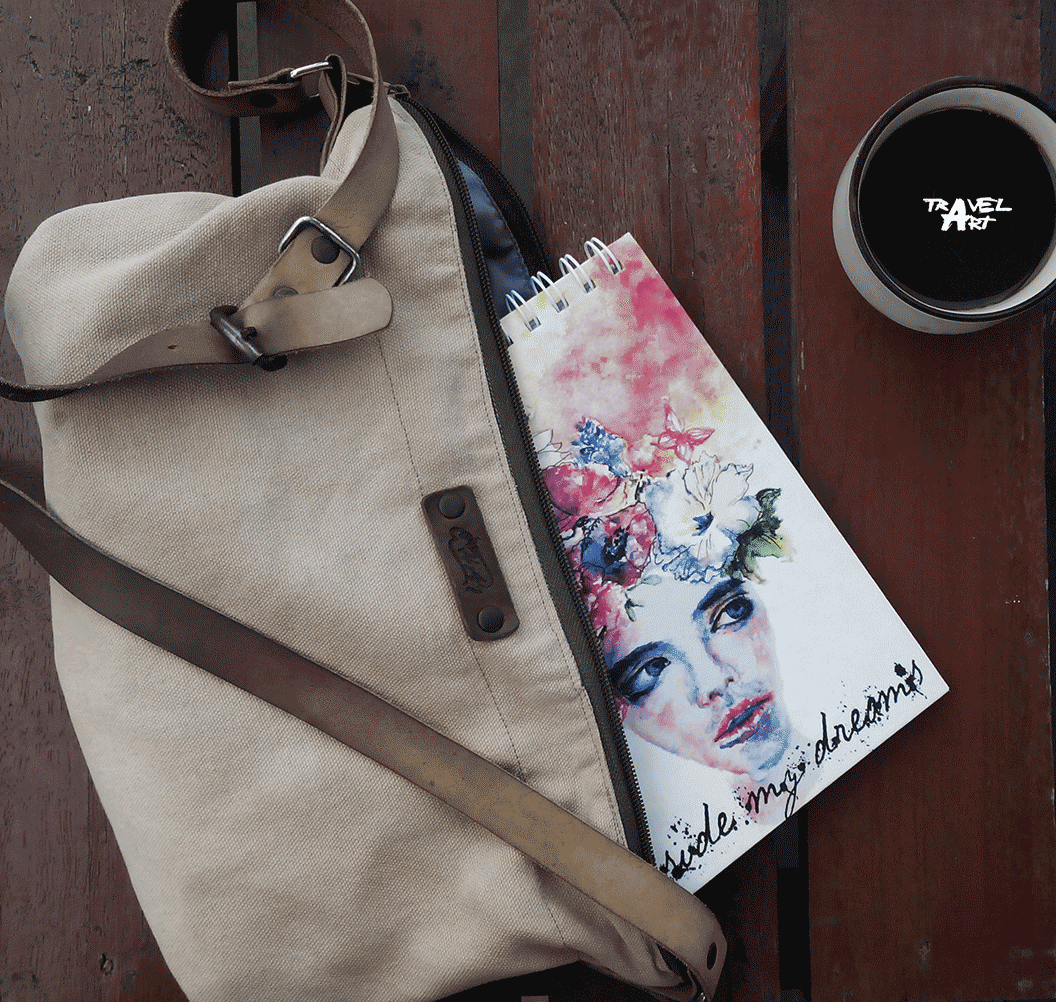 How do you start off your day — aka what's your morning routine?
When I lived in Chiang Mai, I used to cycle to a mountain, hike to a waterfall and meditate. I'm looking forward to getting back there! Since I can't travel with a mountain in my pocket, so I try to meditate in nature if possible.
What is one thing you do to get motivated?
Sport gives me energy. Also, other people's' success gives me a kick to move my butt and create things.
What made you smile today?
I was working from a coworking space which is also a library and a guy right in front of me was having some sweet dreams snoozing in a chair. Classic library.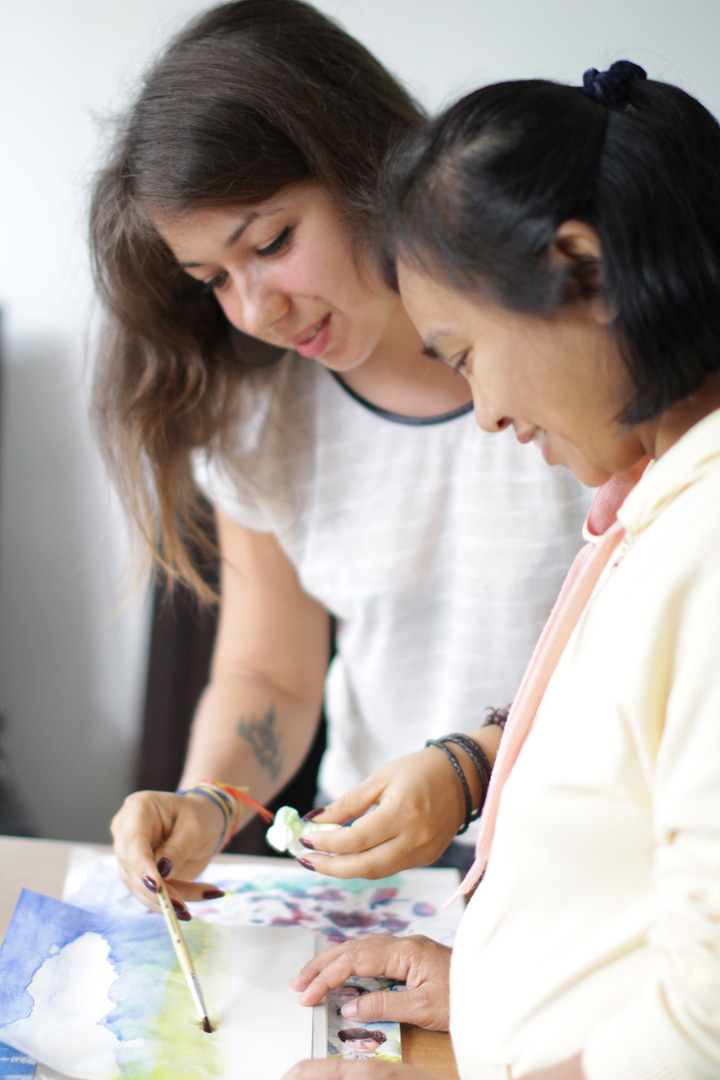 What is something you think everyone should try at least once in their life? Or name one skill you think everyone should have or learn?
Try everything at least once? Do something you thought you would never do, aka get out of your comfort zone. If someone told me I would be living for four months with a Thai family that didn't speak English, meditating on the beach and walking barefoot…ha!
What is one skill or hobby you've been meaning to learn but haven't had time for?
Rock climbing! and self-defense.
List 3 simple things in life that make you really happy:
Painting somewhere in the nature

Cappuccinos

Dancing salsa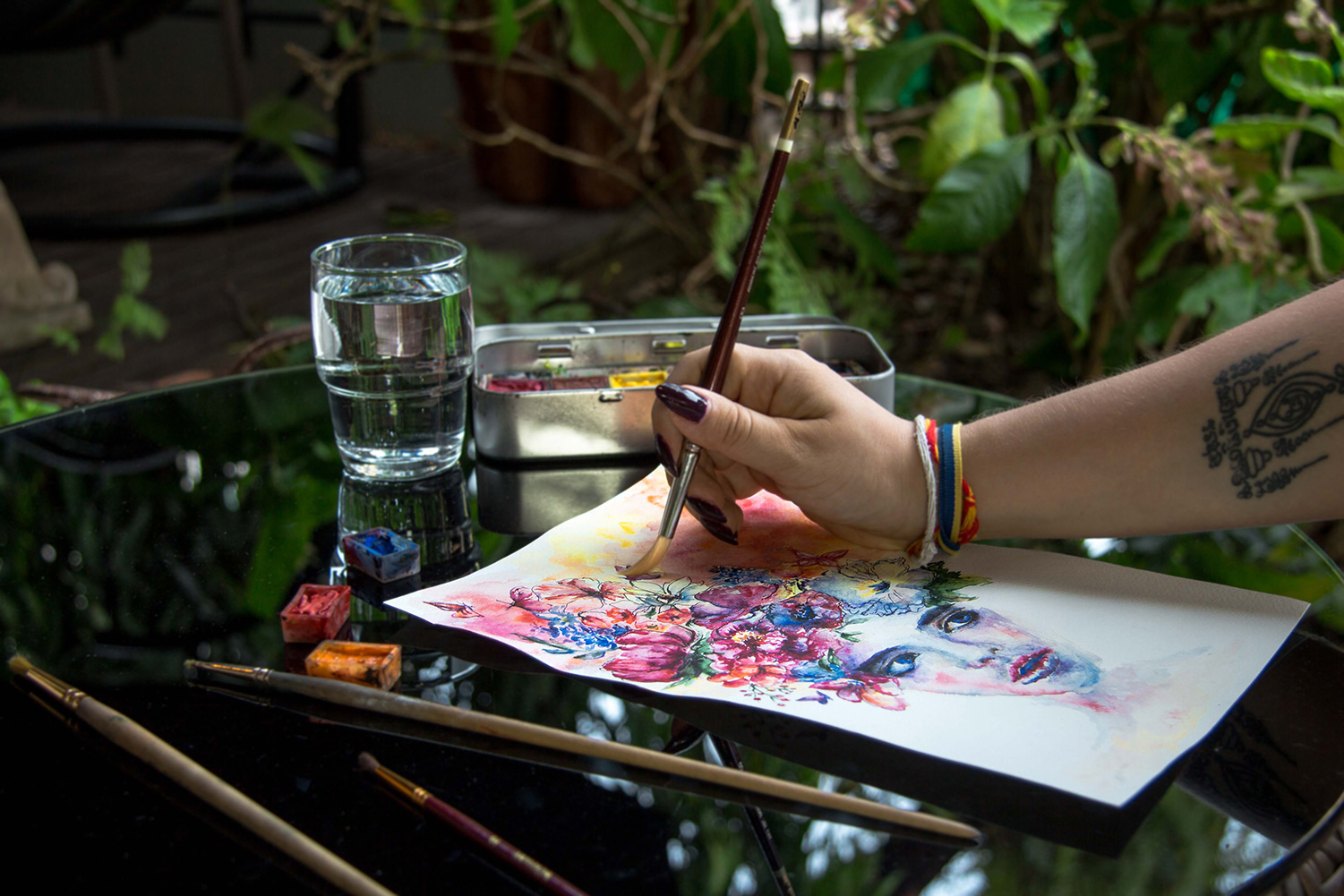 What is the best thing that you have done, just because you were told you can't?
Became the youngest project manager in a PR company at the age of 21
What is your favorite coworking space and why?
The coworking space and library I mentioned before – when you want to take a break, you have a huge shelf of books to dive in (from art theory to marketing and Asian history)
If you had the opportunity to spend a week or month in another country to be your office of the week/month, where would you go?
B
a
r
c
e
l
o
n
a
My favorite place!
Biggest item on your bucket list at the moment?
I don't have a list, but I really want to dance salsa in Havana.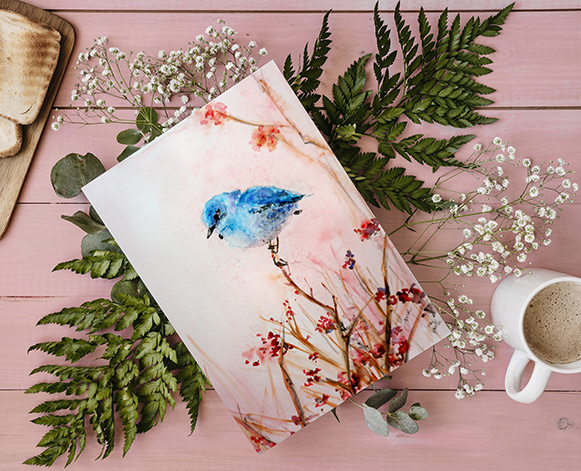 As a Digital Nomad/Entrepreneur. If you were stranded on a deserted island, what three things would you have and why?
Sketchbook-and-pen-set, a knife and a pillow. What the hell, time for a break!
Tell me something you have never told anyone else. 
I'm fascinated by mermaids.
What was your first job? Has it shaped where you are today?
A journalist. Not really, since I don't want to be a journalist anymore <*_*>
What's your favorite part about coworking?
I can keep my focus longer than in a coffeeshop or at home.
What is your go-to pump up song?
Anything dubstep!
Anything else you would like to add?
If you are passionate about something, don't pigeonhole it.