Sometimes, we're faced with challenges that alter the course of our life. But in Will's case, it worked out to his advantage. Originally from England, Will Hatton was confronted with a life-changing injury that made him reevaluate his original plan of joining the marines. Deciding instead to become a world-traveler, Will has now lived in far-flung lands like Pakistan, Myanmar, Venezuela, Iran and Palestine. Along with his many odd jobs, Will is also a leading travel blogger for his digital nomad foray, The Broke Backpacker, which he started four years ago. Want to learn more? Read the rest of Will's story, here.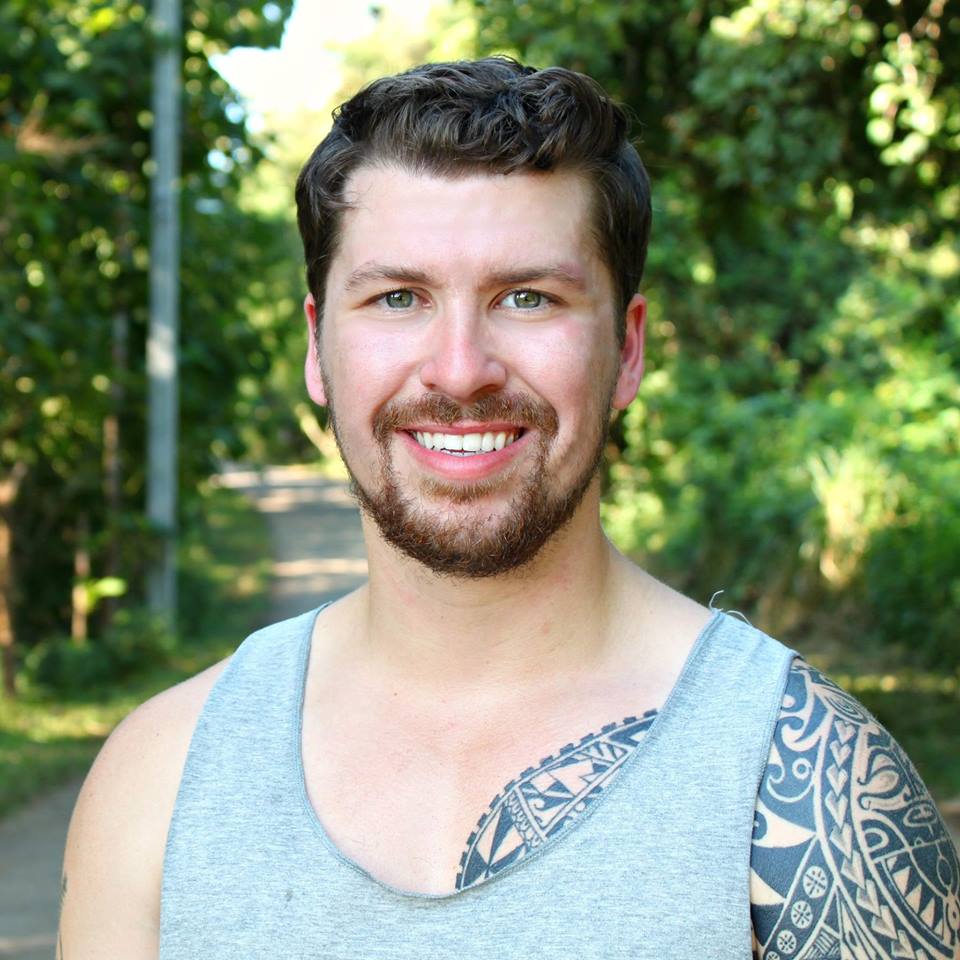 What are you working on right now?
Right now, I've got a few things going on. I recently launched a tour company specializing in expeditions into the Pakistani mountains and I'm also building a backpacker hostel in Pakistan. I'm pretty heavily invested in cryptocurrency and that's obviously very exciting. I run about 20 different websites online and most of my day-to-day is spent managing content creators and building links to improve visibility in Google and increase my affiliate income. I started a dropshipping venture about a year ago, selling adventure camping gear through my blog and that's finally profitable, which is exciting. My main focus at the moment is scaling The Broke Backpacker – my aim is to hit 500,000 page views a month by the end of this year. On the side, I am working on a top secret project – Ditch Your Desk – chronicling all of my successes and failures trying to make money online. My vision for DYD is to provide aspiring digital nomads with top-notch, free resources on the differing paths available to those seeking an online income complete with a frank, no bullshit assessment of what does and doesn't work in 2018.
What is your current desktop wallpaper? and why?
Right now, it's a photo of mine and my wife's campsite on an isolated beach on a multicoloured island off the coast of Iran. That's one of my happy places and it keeps me grounded – reminding me that it isn't all about hustle and making money. It's also important to disconnect so that I can reconnect with my driving passions away from the noise of online life.
Which book has shaped your life or changed the way you think the most?
Ah that's a tough one, I love to read. Illusions by Richard Bach made a real impression on me and I've read it a dozen times. Right now, I am reading Homo Deus (the follow up to Sapiens) and really enjoying it. Sapiens is the best book I've read in the last twelve months. The Secret was the second.
How do you start off your day — aka what's your morning routine?
I get up at 7 a.m. and make my wife, Nina, a tea. I then walk over to the window, write in my five minute journal to set my head up right for the day and check my favourite passive income stream to give me an easy early morning win (that stream is literally always good news). I then put down my phone and don't look at it again, or open messages, until 9 a.m. Nina joins me and gives me a cup of amazing coffee. We sit together for about 25 minutes and spend 10 of those minutes meditating using headspace – I still get very easily distracted but I've been making progress. We then go out for a run, return home and I dive into work whilst Nina starts cooking me a healthy breakfast. I work straight until 2:30 when I go out to the gym.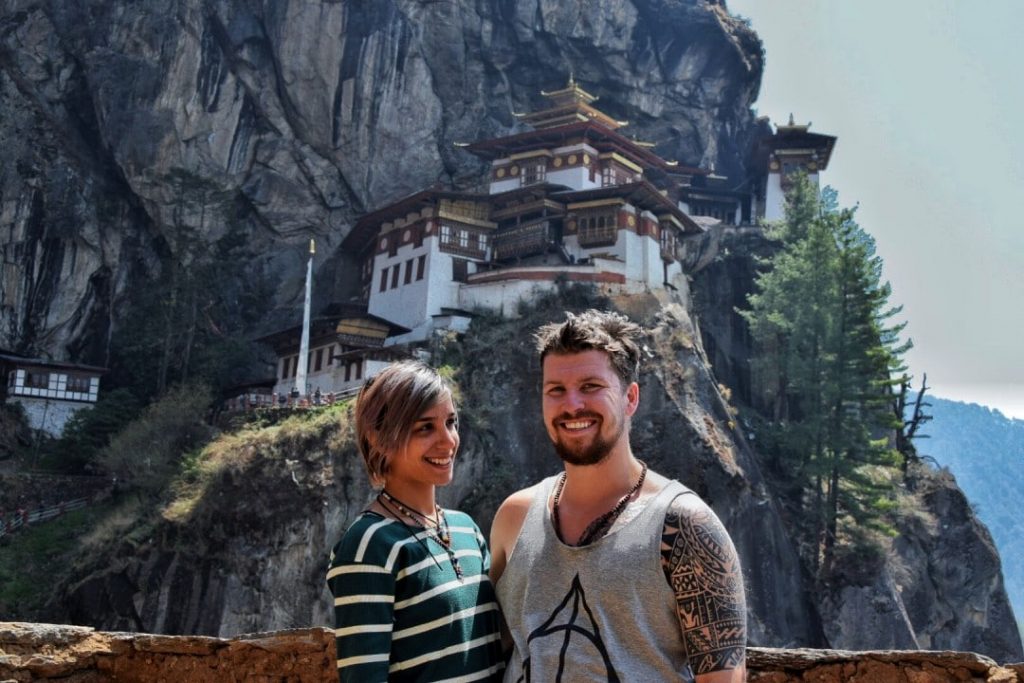 What is one thing you do to get motivated?
I imagine my life in two years time if I remain on this trajectory.
What made you smile today?
A new writer submitted some truly amazing content for my site.
What is something you think everyone should try at least once in their life? Or name one skill you think everyone should have or learn?
Honestly, I think everybody should travel the world on an extreme budget – backpacking with no money teaches you gratitude and the power of positive thinking. When you are couchsurfing and hitchhiking, you will meet amazing people and have interactions that are not possible otherwise. Best of all, you will gain confidence, improve your communication skills and learn how to solve problems quickly and effectively.
What is one skill or hobby you've been meaning to learn but haven't had time for?
Playing an instrument – I would love to learn to play the sax.
List 3 simple things in life that make you really happy:
Working out, camping, providing opportunities for people I care about.
What is the best thing that you have done, just because you were told you can't?
Make a living online.
What is your favorite coworking space and why?
I don't go to coworking spaces, I work from home. We have a large apartment – it's actually two knocked together and I've converted one entire wall into a wall of whiteboards. As well as me and Nina, we have two other full time staff in Chiang Mai, who work with us in the apartment a couple of times a week. We also have seven full time remote workers and a lot of what I do is management via Whatsapp – I like to walk around, often in my underpants; I'm not coworking space material.
If you had the opportunity to spend a week or month in another country to be your office of the week/month, where would you go?
I like living in Chiang Mai and this has been my first home for nearly a decade. I would like to live in South America, or New Zealand, as well.
Biggest item on your bucket list at the moment?
Drive a campervan around South America
As a Digital Nomad/Entrepreneur. If you were stranded on a deserted island, what three things would you have and why?
A knife, a tarpaulin, paracord… I would rather survive than work online.
Tell me something you have never told anyone else.
There's very little that I haven't told somebody in my life, I'm a pretty open book… Something not many people know is that I used to be extremely shy and really lack confidence. I had a rubbish time at school–I was socially awkward but also extremely disruptive – a potent mix – and was once told by a teacher that I would do nothing with my life. Memories like that I cherish – they are fuel.
What was your first job? Has it shaped where you are today?
My first full time job was unloading trucks at 5 a.m. for minimum wage, directly into a walk-in freezer. It was absolutely shite. It was a valuable lesson and showed me that working jobs like that was not something I was able to do. It put a fire under my ass to look for a different kind of life.
What's your favorite part about coworking?
I really enjoy working with my team and I feel blessed that we all get on so well and can bounce ideas around.
What is your go-to pump up song?
Right now, Wasted in Paris by Jimmy Sax. I also listen to a lot of Glitch Mob, Infected Mushroom, Bonobo and Carbon Based Lifeforms.