Everyone has a passion in life. Sarah happens to have three: making her business successful, enjoying life and being healthy. Meet Sarah Saxty, an Australian living in New York. With inspiration from her friends and family, Sarah is all about paying it forward through the creation of authentic connections. Oh, and did we mention how much she loves salads, good coffee and happy hour? Well, it's a lot. Want to know more? Read about her journey, here.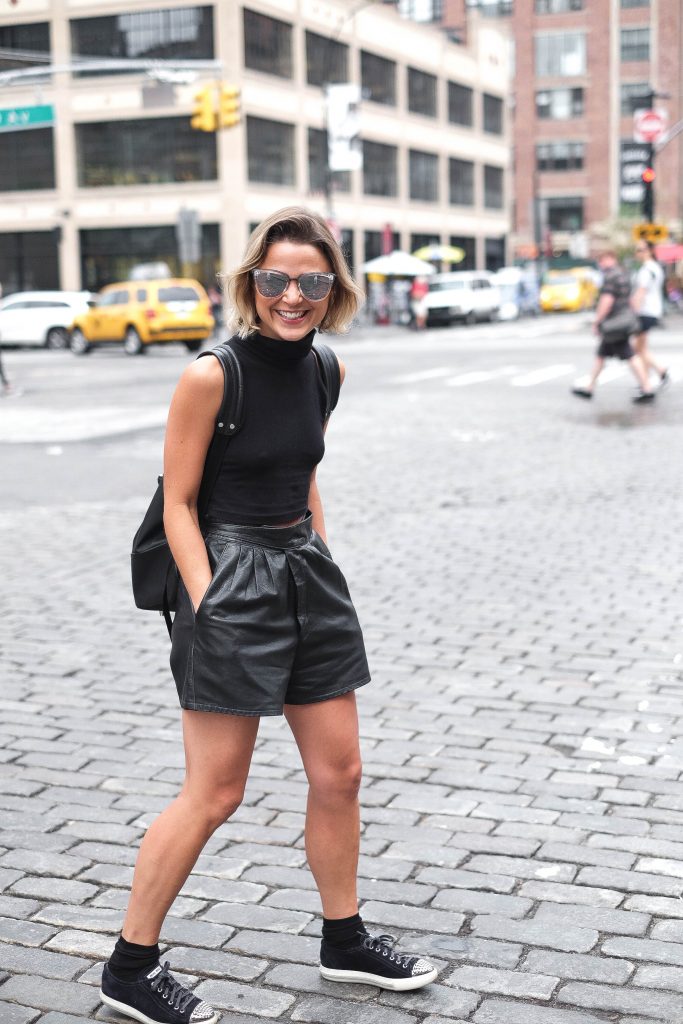 What are you working on right now?
A pitch deck for my brand to raise a first round of external funding and setting up my new apartment.
What is your current desktop wallpaper? and why?
The first mood board I created when I was building my brand, OVERT. I made it to help identify, "The OVERT Girl", who is really a reflection of my own personal life and inspirations–so it's kind of like my mood board, too.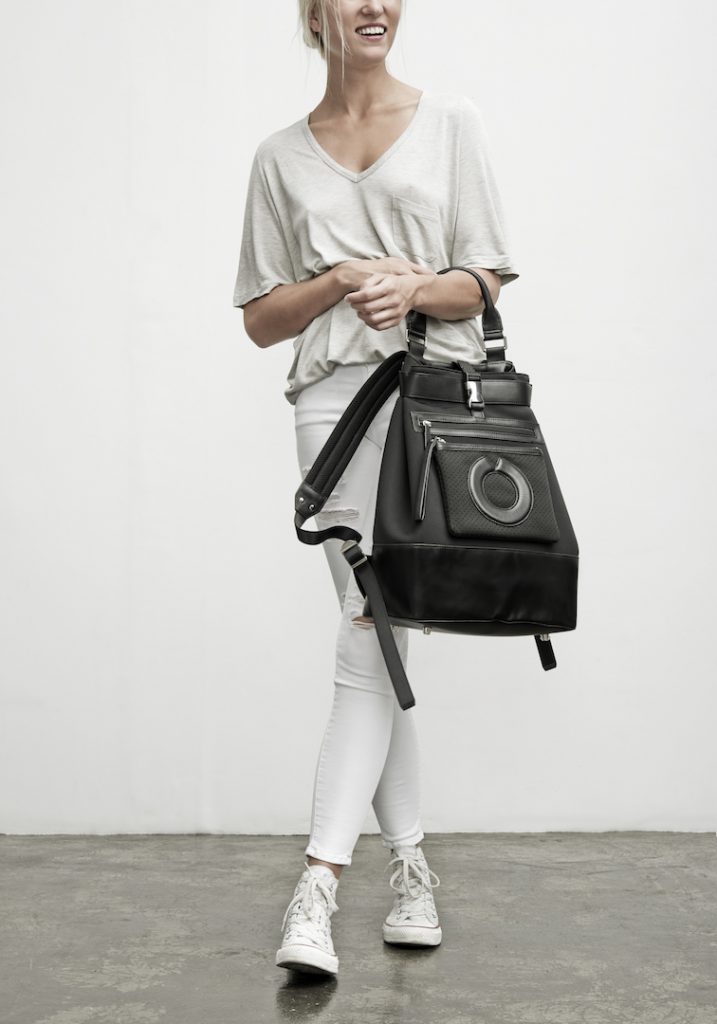 Which book has shaped your life or changed the way you think the most?
I finally read The Tipping Point recently, and I found it so relatable. The patterns can be applied to almost anything in life both professionally and socially. I also LOVE Joan Didion's Goodbye to All That. Loving and leaving New York. It's a must-read for anyone that does or has lived in New York.
How do you start off your day — aka what's your morning routine?
On a perfect day – straight to the gym, a session on the elliptical machine while listening to an entrepreneur podcast like 33 Voices, or Forbes Million$. Then home to shower, meditate with a quick lighting of my Palo Santo stick and the One Giant Mind app, finish getting ready and sit at my desk with a coffee from my espresso machine to write in my Self Journal, and then eat my breakfast of homemade muesli w/ yogurt while I read emails.
What is one thing you do to get motivated?
Write lists and be organized.
What made you smile today?
A yoga session with my beautiful friend + instructor – Aiko Neligan.
What is something you think everyone should try at least once in their life? Or Name one skill you think everyone should have or learn?
Confidence. Putting yourself on the line and out of your comfort zone. If you don't' try, you'll never know.
What is one skill or hobby you've been meaning to learn but haven't had time for?
Tennis or another language.
List 3 simple things in life that make you really happy:
Yoga. Sunshine. Friends/Family (they are one in the same for me!)
What is the best thing that you have done, just because you were told you can't?
I can't think of anything other than smoking weed…
What is your favourite coworking space and why?
Soho House, I love my water glass ALWAYS being full, the buzz of the community and the team that work there make me feel like I have co-workers.
If you had the opportunity to spend a week or month in another country to be your office of the week/month, where would you go?
Copenhagen hands down! I love working in a cool cafe with a cool design, and there are so many there. Plus just being around the creative + intelligent type of people that live there would be motivating in itself.
Biggest item on your bucket list at the moment?
Get funding for my business!
As a Digital Nomad/Entrepreneur. If you were stranded on a deserted island, what three things would you have and why?
Company, Shelter, Optimism.
Tell me something you have never told anyone else. (Optional)
I talk a lot so it's unlikely!
What was your first job? Has it shaped where you are today?
Absolutely! My first job was delivering flyers to letterboxes. I always wanted to work and to be independent. My mom was always encouraging of that and because I was only 13, she found this job that we could do together and get exercise at the same time. It gave me a sense of responsibility and determination because it REALLY sucked–picking up thousands of flyers each week. As a family, we would sit on the floor in the living room and fold them all together, then my mom and I would pack them into backpacks, load them in the car and walk through an entire neighborhood in a day to get them into each letterbox in our designated area. I got paid barely anything, but it was a good foundation and kept us in shape!
Any advice for your previous boss?
Make time for the people trying to help you, even when it feels like you just don't have time. Their work will be better, and then so will yours.
What's your favorite part about coworking?
Knowing that you're not the only one.
What is your go to pump up song?
Anything Radiohead.

Anything else you would like to add?
Thanks for having me!
Follow Sarah on Instagram: @overtnyc
Or visit her website: overtnyc.com