Ever wanted to immerse yourself in plenty of exciting adventures? Nav Aulakh has been embarking on these types of adventures for years. Even as an introvert, Nav has been traveling the world and creating unforgettable memories along the way, like attending surf bootcamps, yoga courses and even climbing to Everest's Basecamp. Originally from London, Nav is keen on being outdoors, connecting with like-minded digital nomads and playing with passion+purpose projects. Check out Nav's full story.
What are you working on right now?
Community and Social Media management for an ICO (CoinFi)
What is your current desktop wallpaper? and why?
Sierra – just left it at the default setting
Which book has shaped your life or changed the way you think the most?
Osho – Courage: The Joy of Living Dangerously because it encouraged me to step into uncertainty and the unknown, embrace fear and 'go into the unknown in spite of all the fears.'
How do you start off your day — aka what's your morning routine?
Sun-gazing, gratitude and meditation, outdoor yoga/stretch/workout
What is one thing you do to get motivated?
Started writing a To Do List again to help get me motivated
What made you smile today?
Smiled at the first person I saw today
What is something you think everyone should try at least once in their life? Or Name one skill you think everyone should have or learn?
Get wiped out and caught up in a washing machine when surfing – it's scary as hell, a great adrenaline rush and tests your ability to stay calm under pressure that's completely out of your control. You just end up having to surrender to the ocean.
What is one skill or hobby you've been meaning to learn but haven't had time for?
Being fluent in Spanish
List 3 simple things in life that make you really happy:
Having a blissful and peaceful mind (nothing beats this one)

Being around nature especially when it's warm and sunny

Having awesome uplifting people around me
What is your favorite coworking space and why?
I don't use coworking spaces much but I volunteered and stayed with Coworking Bansko and absolutely loved my time there because of the community and family feel of the place.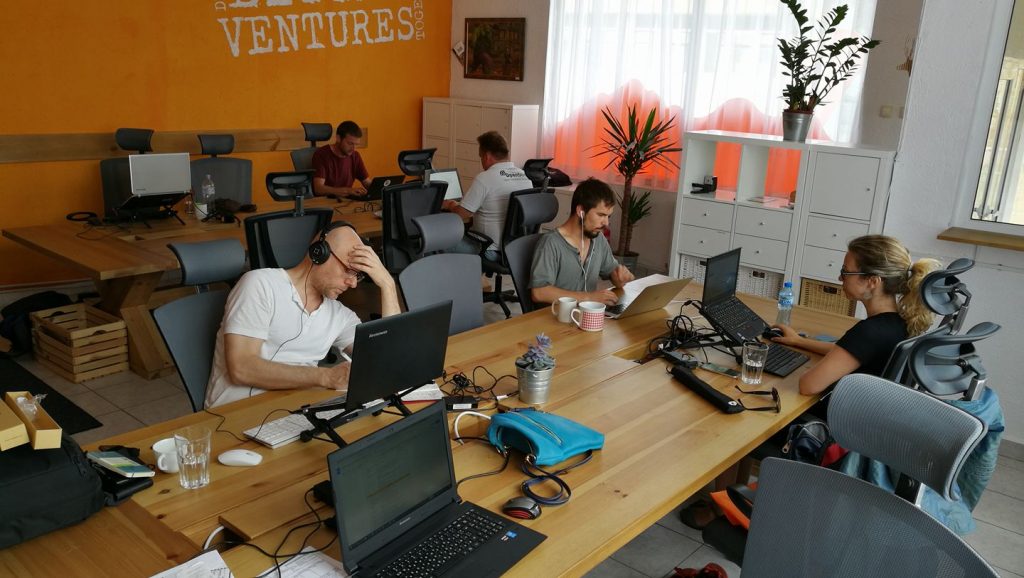 If you had the opportunity to spend a week or month in another country to be your office of the week/month, where would you go?
So hard to pick one! Malta (and Cocohub) looks cool or Las Palmas!
Biggest item on your bucket list at the moment?
SkyDiving in New Zealand
As a Digital Nomad/Entrepreneur. If you were stranded on a deserted island, what three things would you have and why?
Sesame oil (natural sunscreen)

A Big knife (seems like it would be useful to have one)

A hammock (to sleep and chill)
What was your first job? Has it shaped where you are today?
A receptionist for an Estate Agency – went through a lot of random jobs before getting where I am now so it probably hasn't shaped where I am today.
What's your favorite part about coworking?
The people! It's a fun way to meet and immediately connect with new people when you move somewhere
What is your go-to pump up song?
Eye of The Tiger 😀