After buying a one-way ticket to Thailand for a conference, Melanie's life was changed. Originally from Minnesota, Melanie Ginsburg was bitten by the 'travel bug' in 2016 and hasn't looked back since. Now, she's working as a marketing strategist and copywriter for dozens of clients, helping with every part of the funnel process. In Melanie's free time, she enjoys reading, doing yoga, playing her ukulele and, of course, traveling. Read more about Melanie, here!
What are you working on right now?
I'm currently working with two different clients that sell online courses. I'm helping them build a tight funnel to turn their leads into customers.
What is your current desktop wallpaper? and why?
My current desktop wallpaper is my vision board. Whenever I need a bit of a pick me up, I hit fn + F11 to clear the windows so I can see my desktop. It reminds me of all of the goals that I'm working toward and helps me stay motivated.
Which book has shaped your life or changed the way you think the most?
Here are a bunch of my favorite books: The Untethered Soul, The Four Agreements, The Alabaster Girl, Sapiens, How to Win Friends and Influence People, The Upward Spiral, The 5 Love Languages, How to Fail at Almost Everything and Still Win Big and A Guide to the Good Life (I like to read, can you tell? :P)
How do you start off your day — aka what's your morning routine?
I wake up every morning and meditate for 15 minutes. Then I stretch and write in my journal (gratitude, goals for the day, and affirmation). When I get out of bed, I drink some water and call my grandma 🙂 There is no better way to start my day!
What is one thing you do to get motivated?
I have a playlist called "YOU GOT THIS" and it's filled with songs that make me feel motivated.
What made you smile today?
This morning I hiked up Doi Suthep (a nearby mountain in Chiang Mai), and I saw a couple on the path, gazing up at the trees and admiring the beauty. It made me smile, and reminded me that there is always beauty all around us!
What is something you think everyone should try at least once in their life? Or name one skill you think everyone should have or learn?
I think the world would be a much better place if everyone learned empathy, compassion, and kindness.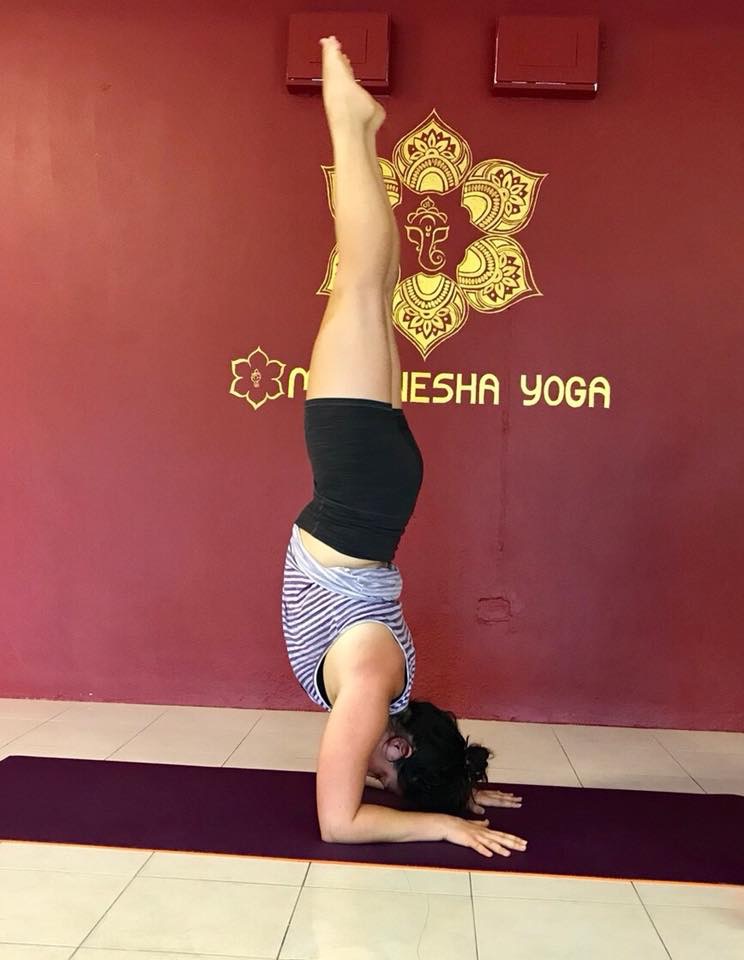 What is one skill or hobby you've been meaning to learn but haven't had time for?
I taught myself how to play the ukulele via YouTube videos and I've been wanting to take official lessons for a while, but it hasn't been a priority yet.
List 3 simple things in life that make you really happy:
Sunshine

Hugs

Small animals
What is the best thing that you have done, just because you were told you can't?
Definitely my biggest accomplishment (professionally) was helping Wim Hof market his new course.
What is your favourite coworking space and why?
My apartment! I have fast wifi, I don't need to worry about bothering anybody with phone calls, and there's no easier commute!
If you had the opportunity to spend a week or month in another country to be your office of the week/month, where would you go?
My ideal coworking space would be an underwater room somewhere in Australia.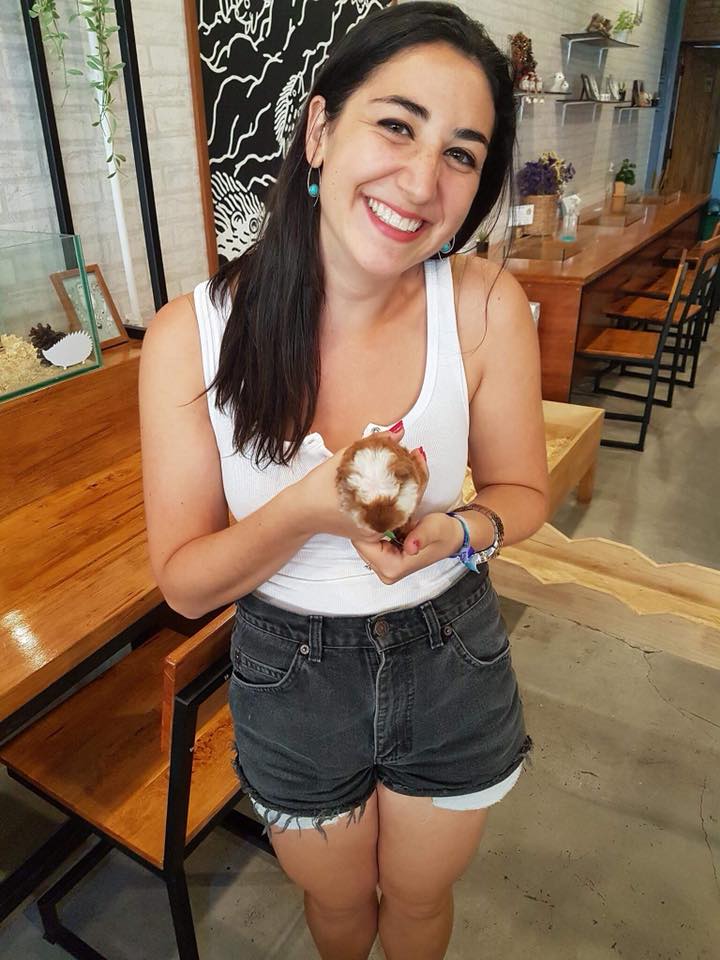 Biggest item on your bucket list at the moment?
Seeing the cherry blossoms in Japan, and I am doing it next month!
As a Digital Nomad/Entrepreneur. If you were stranded on a deserted island, what three things would you have and why?
A boat, a captain, and lots of snacks so I could leave the deserted island and make it back to society safely 🙂
Tell me something you have never told anyone else.
I've been to the most southern tip of the African continent (Cape Agulhas in South Africa)
What was your first job? Has it shaped where you are today?
My first job was a camp counselor. It taught me responsibility and how to manage groups of people – large and small. Those skills have definitely helped me get to where I am now.
Any advice for your previous boss?
You can do your job from anywhere in the world – stop limiting yourself to the United States!
What's your favorite part about coworking?
I love when I have a question or a problem – something that would take me hours to figure out on my own – and the people around me can answer it in a second. Being surrounded by like-minded people is invaluable.
What is your go to pump up song?
BO$$ by Fifth Harmony
Anything else you would like to add?
Have a great day!