As a self-taught artist, Hanna Dukhnivska is an event organizer from Ukraine hoping to continually use art as a primary form of communication. Hanna, who teachers her own classes in illustration and watercolor, loves traveling and meeting new people. After spending five years as a social media manager, she has cultivated a great love of writing and hopes to publish a book someday. In the meantime, you'll find Hanna traveling around the world, experiencing different coworking spaces and sharing her creativity.
What are you working on right now?
I illustrate and teach watercolor illustration. Every Saturday, the workshops are a place for nice people to meet and share what they have in their hearts through their drawing. Everyone is welcomed at any age (I have students from 6 to 60 years old), even if they have not practiced drawing before. I lead all my students though the whole process of creating illustration: from sketch to a final watercolor piece of art. I'm also thinking of teaching online, so that's one of my ideas I have in mind.
What is your current desktop wallpaper? and why?
White lily flower. I took the photo in Chiang Mai. These flowers are so beautiful that I keep them as my wallpaper, because nature is a great inspiration.
Which book has shaped your life or changed the way you think the most?
Does everyone have such a book? I think I was shaped by my family and different communities I was meeting throughout my 26 years of life. But still I have one very exceptional book. Don't laugh! It's Harry Potter. I thinks it can teach a lot!
How do you start off your day — aka what's your morning routine?
As a freelancer, I can shape my day in the way I want. But still I can't escape staring into my Facebook and Instagram news feeds every morning. After that, I have my morning tea with chocolate or fruits and oats. Sometimes, we go out to our favorite cafe to drink milk tea and eat coconut cake. I hope to soon change my morning routine to swimming and yoga!
What is one thing you do to get motivated?
Talk to myself. It really helps!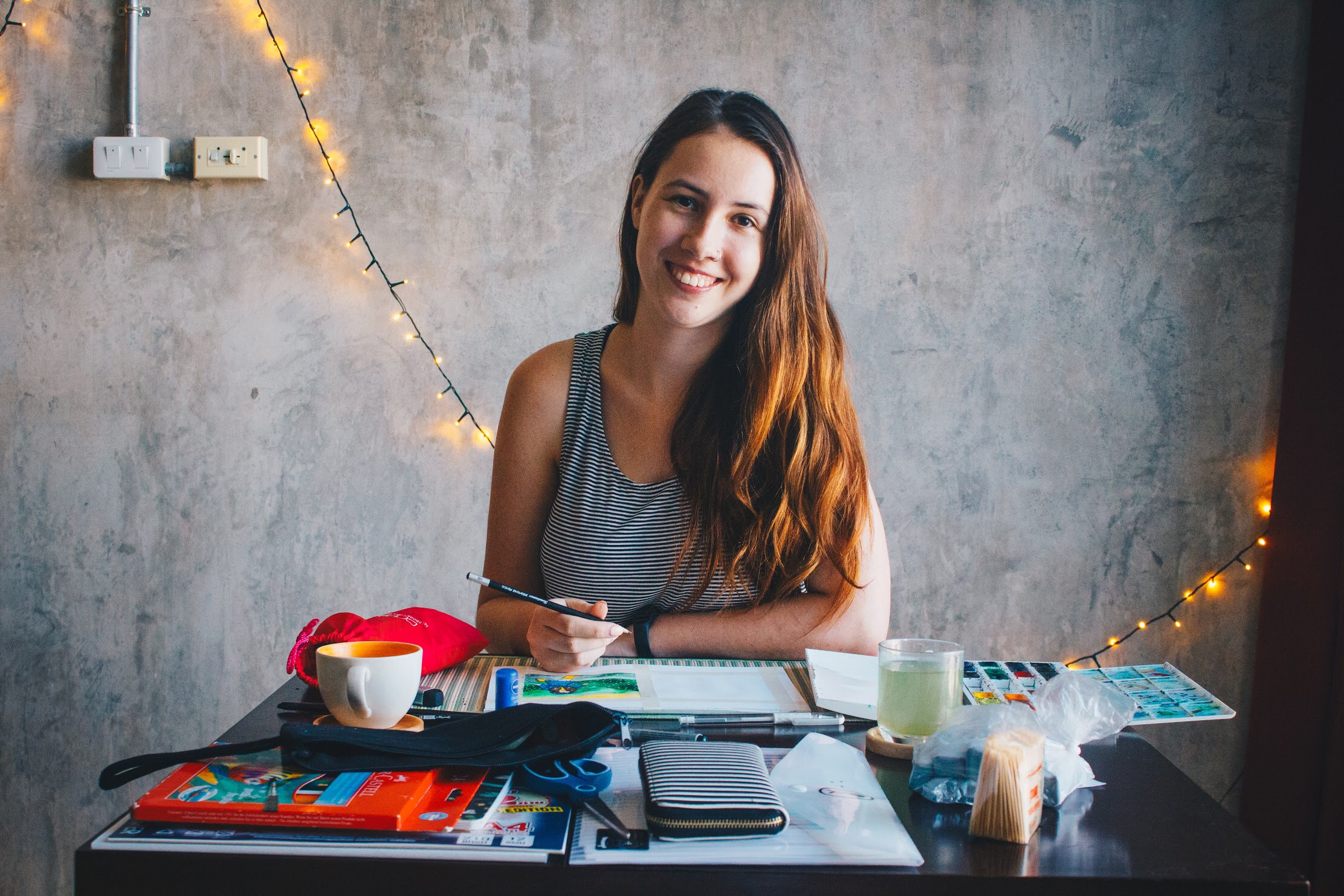 What made you smile today?
This question and meeting a girl, who's a tattoo artist.
What is something you think everyone should try at least once in their life? Or name one skill you think everyone should have or learn?
Everyone should try drawing! And we all should learn how to love ourselves more. Especially girls.
What is one skill or hobby you've been meaning to learn but haven't had time for?
Playing ukulele
List 3 simple things in life that make you really happy:
Nature

Making art

Giving presents
What is the best thing that you have done, just because you were told you can't?
Being myself. I've been told a lot that my words or beliefs in the moment were someone else's.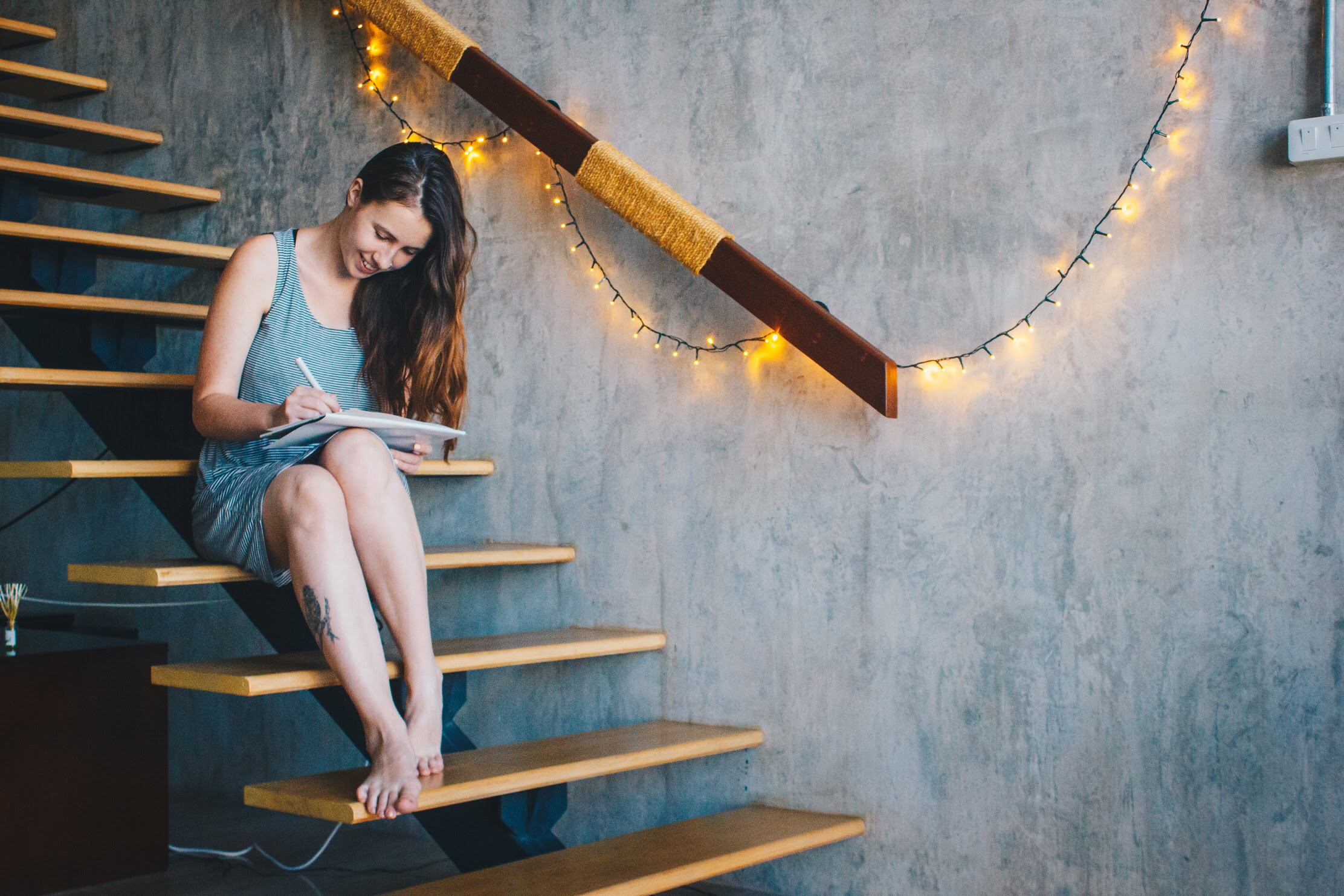 What is your favorite coworking space and why?
I would say home. But I want to change it. So my perfect coworking is with good food, fresh air, strong WiFi and comfortable chairs and tables, where I can draw or write. Maybe some animals around: bird and cats. If you know such a place, tell me!
If you had the opportunity to spend a week or month in another country to be your office of the week/month, where would you go?
So many places I want to go! Let's say London for now.
Biggest item on your bucket list at the moment?
Daily yoga or any other kind of physical exercise that can help me be more healthy and avoid back pain.
As a Digital Nomad/Entrepreneur. If you were stranded on a deserted island, what three things would you have and why?
Watercolors

Paper

Brush
What was your first job? Has it shaped where you are today?
I was selling toys in a little shop in a botanical garden in my home city. This job helped me to learn more about communicating with different people. I don't think it shaped where I'm today, but I'm really thankful to my boss, who was an inspiring person for me.
Any advice for your previous boss?
There are art people and technical people. Don't ask artists to work with plans.
What's your favorite part about coworking?
Seeing how everyone is involved in their different jobs and projects. It's so exciting.
What is your go to pump up song?
Imagine Dragons – Roots
Anything else you would like to add?
Let yourself create! 
Check out Hanna's Facebook page and follow her on Instagram