Benedicte Flouriot, aka the Nomad Coach, is here to help individuals realize their dreams and inspire them to be introspective, push their boundaries and travel the world. Benedicte, who is part French, Lebanese, Canadian, Italian (and probably more!) doesn't call one single place home; rather, she is a person who loves many places and whose identity is formed around being a world explorer. With a background in the hospitality industry, Benedicte has built her career exactly how she envisioned it. Now, she is a leading Career & Leadership Coach working with clients all over the world. Want to get to know Benedicte? We dare you not to be inspired by her story!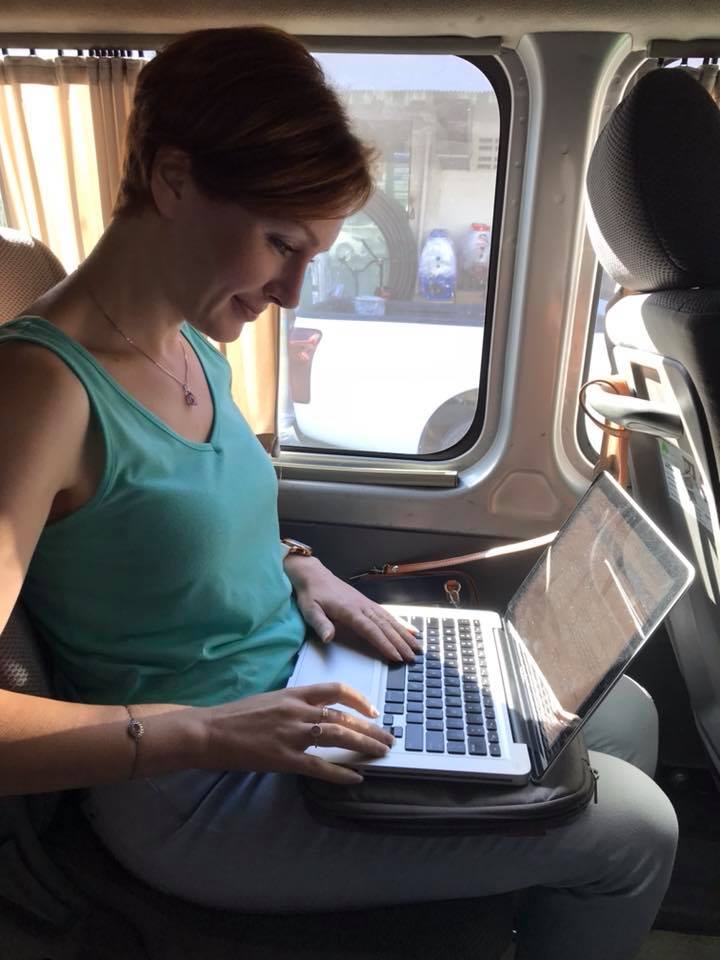 What are you working on right now?
I am currently working on a Coaching Travel Experience package. My long-term adventures have definitely influenced my personality and I always want more of them. It invited me to look at things from different perspectives and introduced me to situations I would maybe not have faced in my home country. It showed me that everything is possible and that the world is full of opportunities you can choose to grab, or not. I wish for "more of that" in everyone's life, and this is why I am building this new Coaching Travel Experience where my clients will be able to join me on my travels, depending on where I am, and receive intensive coaching sessions for a week. I want to show them how traveling can help them with pushing their boundaries, know themselves better, make life decisions and probably more!
What is your current desktop wallpaper? and why?
My current desktop wallpaper is a geometric pattern that echoes my brand identity. It's simple, straightforward, clean and colorful. Why do I have it? I often run workshops and group coaching activities in organizations, using my laptop to project documents and Powerpoint presentations, so I cannot really have something more personal… I like it though ☺
Which book has shaped your life or changed the way you think the most?
I really like The Leader Who Had No Title by Robin Sharma. It's written as a story and you can really read it as a fable. It teaches people that they all are leaders, no matter their position. It helps people look at the concept of leadership from a different angle. Most people mix "manager" and "leader" and they should not, as you can be a leader without being a manager! It starts with yourself… Wherever people are in their career/life, they should do everything to stretch their leadership. It's is all about self-empowerment. It's also a great inspiration for learning how to seize opportunities and remove fear blocks related to change.
How do you start off your day — aka what's your morning routine?
I am a morning person and tend to be more efficient in the morning, so I usually get to work right away.  I start with a coffee and I journal about my objectives and what I want to achieve during the day/week. It takes me half an hour to do so and then I start my workday. Three or four hours later, I take a break, have breakfast and meditate for 20 minutes. And then it's back to work!
What is one thing you do to get motivated?
Challenges get me motivated. When things get too easy, I get bored. I need to know something is difficult in order to find it appealing. Challenges help me grow, get out of my comfort zone and question my intellect.
What made you smile today?
These questions ☺ It's fun and helps me to reflect on myself.
What is something you think everyone should try at least once in their life? Or name one skill you think everyone should have or learn?
Living abroad. Everyone should have done this at least once to become more open-minded, more tolerant, to think out-of-the-box, be more creative, be challenged and learn about themselves.
What is one skill or hobby you've been meaning to learn but haven't had time for?
Violin… I love the sound of violin, it fulfills me. I tried learning it few years back but it requires so much work and dedication, especially when you start at my age. I think my friends and family did not like it that much… before you can get a beautiful sound of violin, you need hours of practice. Let's say I stopped for their wellbeing. ☺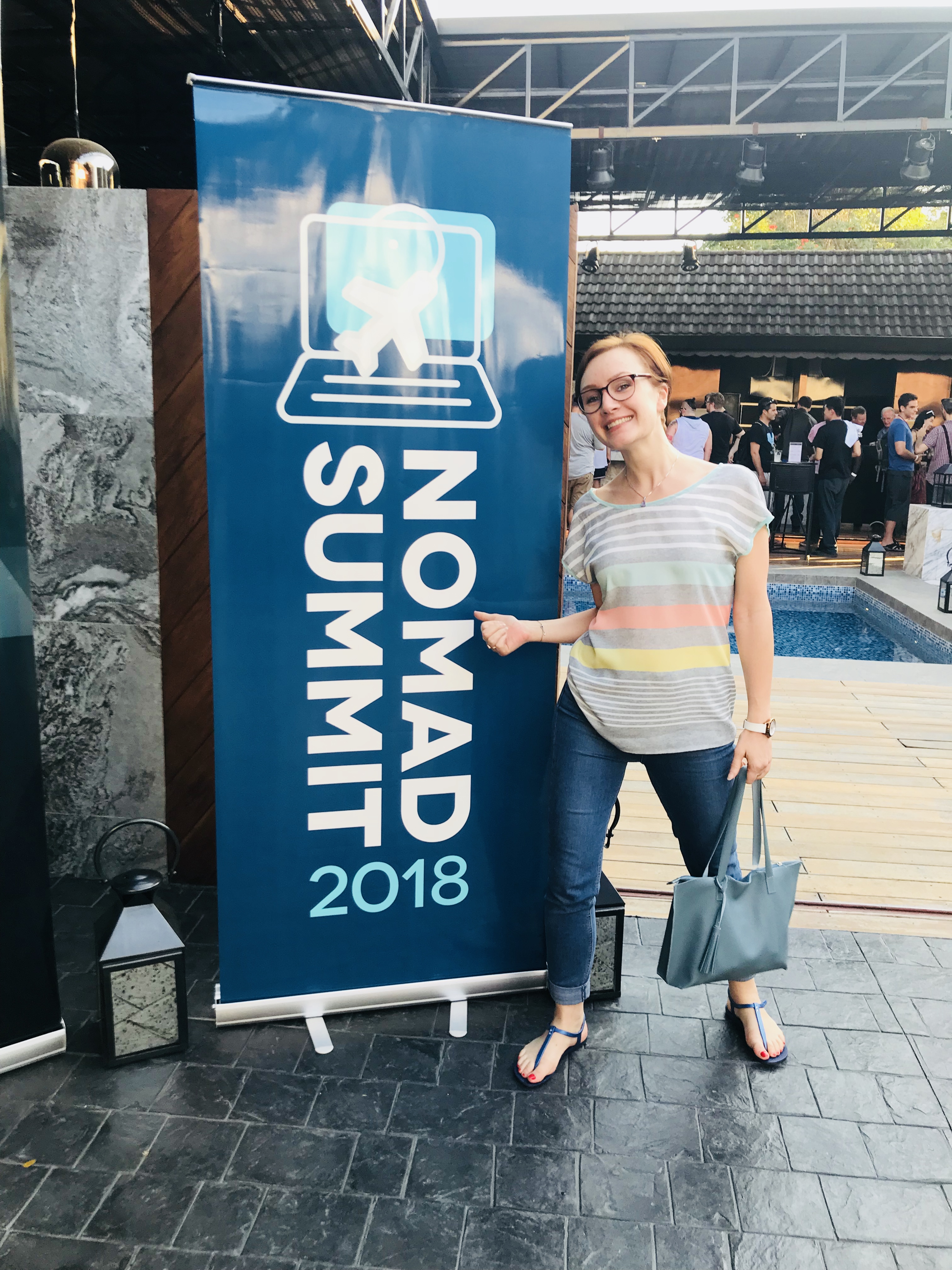 List 3 simple things in life that make you really happy:
Having my morning coffee at a coffee shop terrace in a beautiful city

Walking in the nature with my dog, a Golden Retriever  

Feeling the sun on my face
What is the best thing that you have done, just because you were told you can't?
I have many examples for this one! Changing my career, starting all over again, going back to school, studying, leaving my life behind and moving to Canada. I heard "Why would you do that? What's wrong with you?" so many times….

Another one is becoming a coach and starting my own business in a country I have never been to before. A few years back, when I defended my Master's thesis (Master's in Career Transitions), the jury, who scored my thesis with honors, asked me what was next for me. When I told them that I wanted to become a coach, they told me it will never happen, as I am too young and no one will ever hire me. Well, four years later, I travel the world as a Certified Professional Coach, running a successful career and leadership coaching practice and coaching clients all over the world, both individuals and organizations.
Don't ever tell me I cannot do something, as I will make sure it happens!
What is your favorite coworking space and why?
I do not have a favorite coworking space yet. I think they all bring something different and I actually like their diversity. I am very keen to try one of the famous hotel groups Mama Shelter that recently launched Mama Works, a coworking concept you only find in France for now. My background being in hospitality, I am always a big fan of these new hospitality concepts.
If you had the opportunity to spend a week or month in another country to be your office of the week/month, where would you go?
Right now, I would love to go to Berlin. It's been on my bucket list for a while and I have never been. I spent the last 10 years outside of Europe and I would love to reconnect with some of the beautiful European cities. I guess Berlin will be my next destination. ☺
Biggest item on your bucket list at the moment?
Nothing. I have everything that I need. I am becoming more and more minimalist. I feel "things" pollute my mind, my heart, my body. I am all about experiences and connections.  
As a digital nomad/entrepreneur: if you were stranded on a deserted island, what three things would you have and why?
My bed. It's just such a nice feeling to go to a comfortable bed after a long and busy work day. There is nothing better than your own bed. My phone with an internet connection…otherwise, I would not be a digital nomad anymore…and my Kindle to keep reading and learning. Anyway, what do you really need on a deserted island?
What was your first job? Has it shaped where you are today?
All my jobs taught me something, but most importantly they confirmed that I was made for the entrepreneurial life. I always knew that I wanted to be an entrepreneur…always! My background is in the Hospitality Industry and when I was younger, I was dreaming about having my own restaurant, running things the way that I want, acting and being present on all fronts. I have had a few attempts where I partnered with a friend to start a catering service. I also participated in a business plan competition to raise money and start a healthy restaurant chain. I took on marketing consulting projects and nothing ever quite happened. I wanted to be an entrepreneur to fulfill my values of autonomy, possibilities, individuality, and growth but was not clear enough with my "why." Now I know my "why": helping people and organizations grow professionally and find where they belong in the working world. I do believe that if we were all where we are supposed to be, doing meaningful work, and realizing ourselves through it, that we would live in a better world.
Any advice for your previous boss?
No special advice. As an entrepreneur now, I just better understand where they used to come from.
What's your favorite part about coworking?
Community. Connecting with like-minded people, brainstorming ideas and exchanging practices. And…. The nap rooms ☺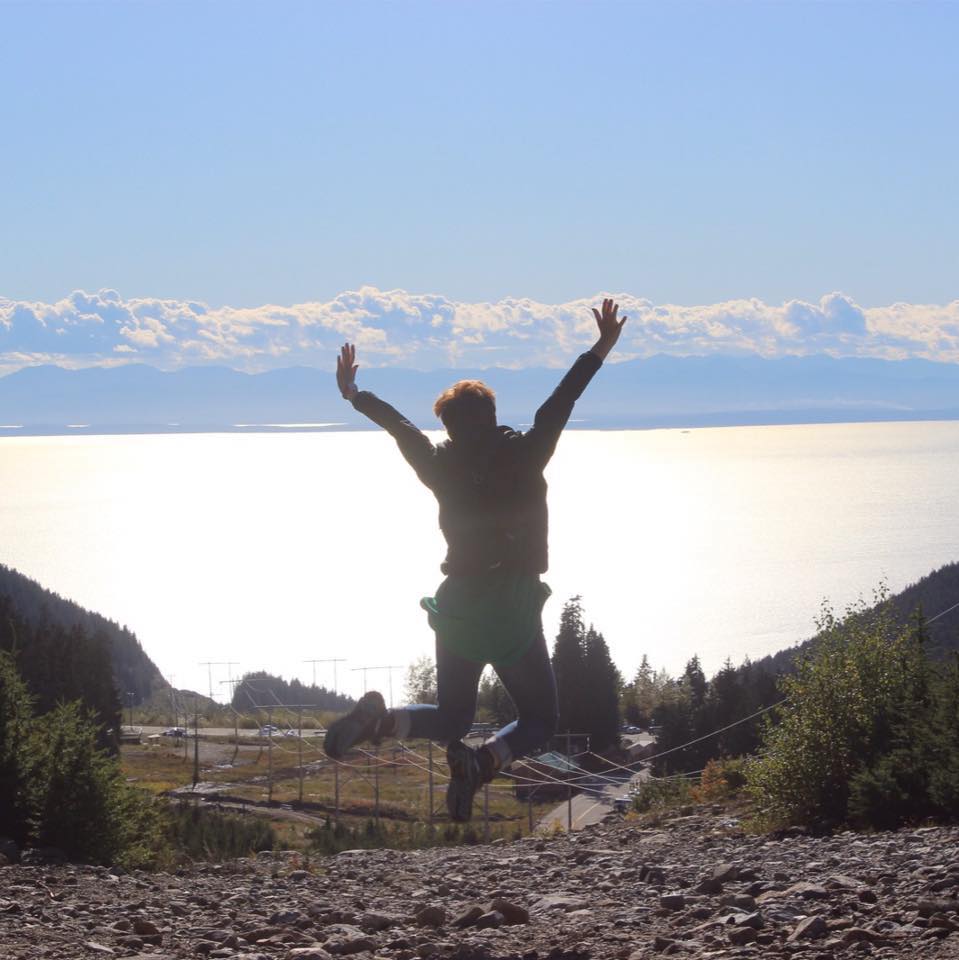 What is your go-to pump up song?
I do not know….I'm so bad with names! I love dancing, so anything that is punchy and makes me willing to move my body.
Anything else you would like to add?
I love my life! Because I know myself, I know what I want and I therefore shaped the life that I wanted. Anyone can do it. It requires introspection, some work and some courage, but the journey is soooo worth it. The way I live my life is one way of living it and does not apply to everyone; I just wish everyone could choose, really choose, their life. I know you can!
Want to learn more?
Get in touch with Benedicte at @benethenomadcoach