Andrea Valeria overdoses on travel. Born in Panama City, she has been globetrotting for nearly 12 years. Her main project, "It's a Travel O.D.", showcases the ways that she and other digital nomads lead lives that they love and engage in a variety of creative experiences around the world. Being location-independent allows Andrea to work on her vlogs, travel solo and get inspired by the people she meets. Her next move? Maybe Europe, maybe elsewhere–but this is the freedom and beauty of the nomadic lifestyle that she loves.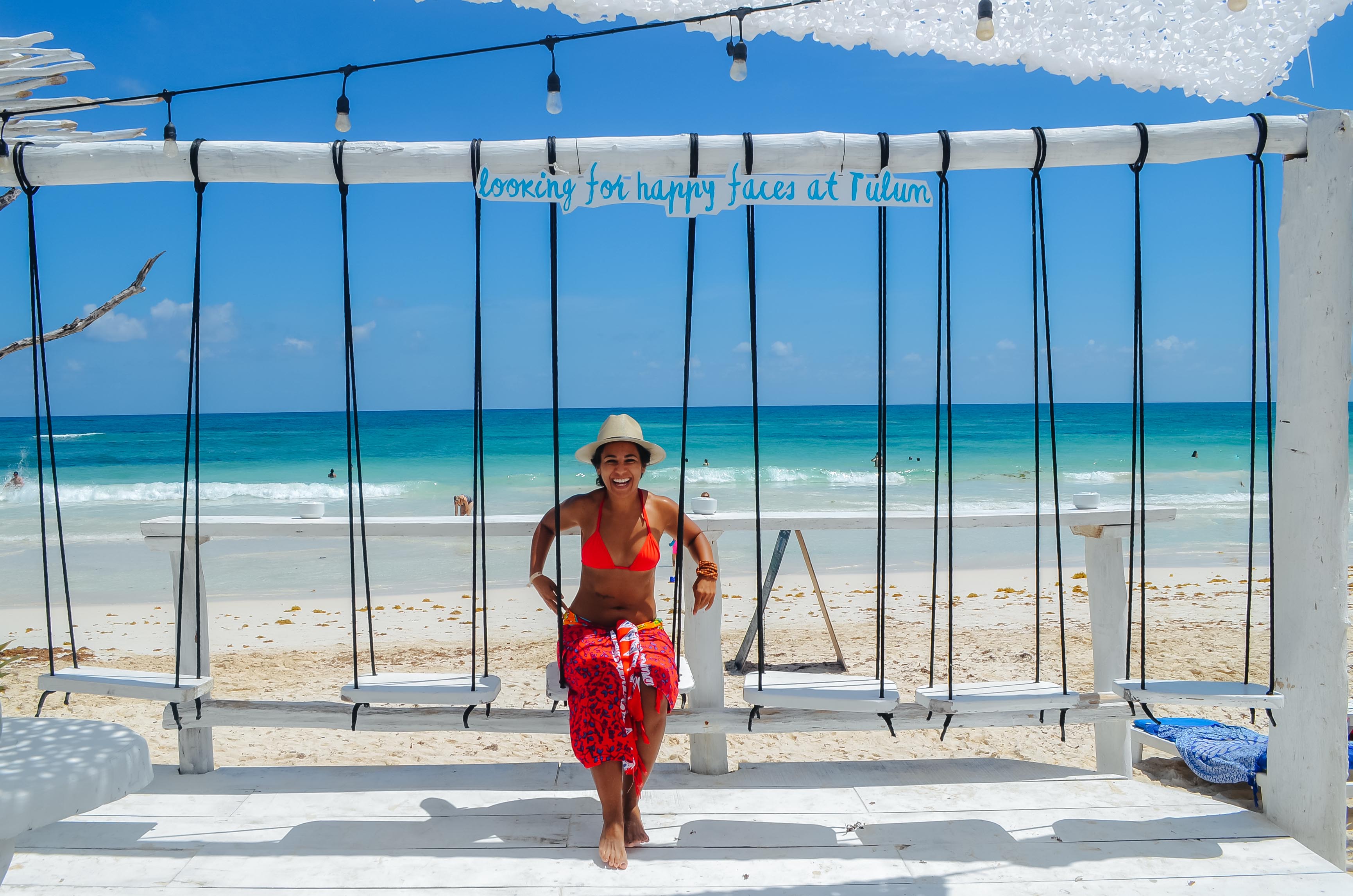 What are you working on right now?
My main project is "It's a Travel O.D." through which I vlog about how I overdose on travel. I also feature the lifestyles of other nomads & people who are doing what they love & their travel projects. Also, my first book will be out soon, and it will be for everyone who is thinking about getting into vlogging.
What is your current desktop wallpaper? And why?
I currently have a photo of myself ziplining. It's on there because the scenery is badass…but, most importantly, it's a reminder to be brave and do things out of my comfort zone!
Which book has shaped your life or changed the way you think the most?
Thrive by Ariana Huffington was a big wake-up call. I used to live for a job that wasn't fulfilling and that was consuming all of my days. That book was a reminder that having a healthy work-life balance is imperative if you want to be happy.
What is one thing you do to get motivated?
What really motivates me is being around people who are doing what they love. I love meeting individuals I found online and spending time with them. Hanging out with people with ambitious goals and interesting projects fuels me and pushes me to hustle harder.
What made you smile today?
A message from my Instagram "friend," Jen creator of The Travel Women, who said I was the queen of the Instagram Stories. Sometimes I put together little tutorials or vlogging behind-the-scenes… and hearing that she found it useful and entertaining to watch made my day!
What is your go to pump up song?
Oh, I have so many…. but "Hello There" by Dillon Francis has been my go-to since mid-October.
What is something you think everyone should try at least once in their life? Or name one skill you think everyone should have or learn?
I absolutely think everyone should try to vlog! We all have something to say, and getting someone's attention through text or photos is not as easy. Online videos is where it's at, and since I started vlogging I've been able to change careers and start doing what I love. That along with learning about personal branding can open lots of doors!
What is one skill or hobby you've been meaning to learn but haven't had time for?
I think that "having no time" is a lame excuse, so I never let myself say that.  Right now, I'm in the process of learning two things. My goal is to be good (or decent? ha!) at them by May 2018. I'm learning French at the moment. So far my accent sucks, but my vocabulary is getting pretty decent… I think!

I also got tired of saying "no" when people ask me if I know how to play any instruments, so I found what the most portable instrument out there is and bought it. I'll leave that one as a surprise, though. I did buy it already! 🙂
List 3 simple things in life that make you really happy:
Hitting the publish button for each one of my new vlogs

 Eating… but also a good workout. Balance, amirite?

Checking in at a hotel.
What is the best thing that you have done, just because you were told you can't?
Someone said that not having a "steady job" to pursue vlogging and traveling was an unrealistic goal. Now, I'm like "oh hey, look at me over here doing just that!"
What is your favorite coworking space and why?
Publico Trabajo in Mexico City. (There are multiple locations but the one I've been to is on Muzquiz 15.)


There are like 7 floors of pure visual inspiration because each colorful floor is designed by different artists. I enjoy the different areas (especially the outdoor ones), and the fact that they have a restaurant on the first floor is super convenient.
If you had the opportunity to spend a week or month in another country to be your office of the week/month, where would you go?
I'm currently super nomadic, so I've been doing just this for the past 2+ years. I want to go to Europe next, but not quite sure where exactly.
Biggest item on your bucket list at the moment?
Oh, there's so many things I'd love to do, but off the top of my head… I would love to go on a fitness bootcamp/retreat for about a month.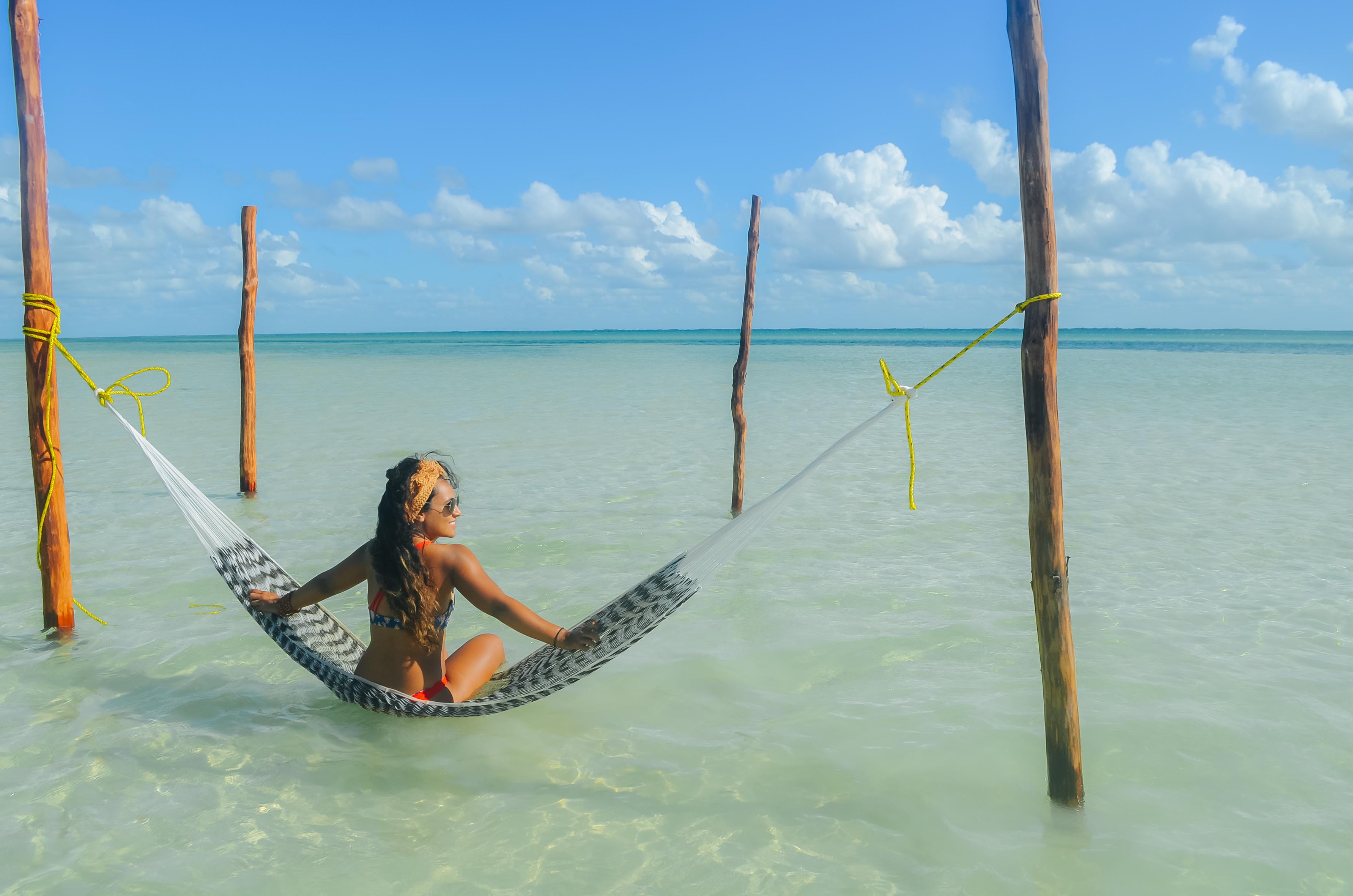 As a digital nomad/entrepreneur: if you were stranded on a deserted island, what three things would you have and why?
I know I'm on a deserted island, but I can have anything right? Ok, so…
1. WiFi
2. My vlogging equipment
3. A grocery store. That's a "thing," right? Haha! If I have food and I can still create and share, I have everything I need.
Tell me something you have never told anyone else.
One of my long-term goals is to give a TED Talk (or similar).
What was your first job? Has it shaped where you are today?
My first job out of college was as a TV news reporter. It has absolutely shaped my life because it helped me realize what I'm good at, what I don't like doing and what I wanted to do more of.
Good at: talking to cameras, shooting and editing.
What I don't like: having no creative freedom.
Wanted to do more of: telling stories of others.
Any advice for your previous boss?
Find every person's talents and put them in a position in which they can utilize those skills towards the good of the company…. as opposed to assigning tasks in which they aren't utilizing their full potential.
What's your favorite part about coworking?
Collaboration and the sense of belonging to a team or a community – which is something that's missing if you work from home or from coffee shops all the time. There's a reason why you become friends with people you work with when you have traditional jobs–you can relate to each other. Coworking is a great solution for the isolation you might experience as a remote worker.
Anything else you would like to add?
There's not a single formula for anything. I talk about vlogging, being a digital nomad, coworking, traveling solo, do what you love… and that never means that other people should completely imitate what I or anyone else does.

It's super important to adapt everything you hear to your own personality and style. That journey of figuring out what works for you should be exciting… so, I always try to not be afraid of new things (as unconventional as they might initially seem).

Here are links to some of Andrea's Facebook vlogs: