Entrepreneur. Hustler. Lover of laughter, goofing around and being brave. Originally from a small town in Poland on the border of Belarus, Agnieszka (Aga) Nazaruk has been a part of some incredible projects while on the path to being a successful entrepreneur. As one of the founders of Volcano Retreat, Aga is keen to mentor and see other startups succeed. Happiness, to Aga, is the new productivity. In her spare time, Aga enjoys acroyoga, crossfit, parkouring and engaging in any activity that gets her body moving. To learn more about Aga's story, read on!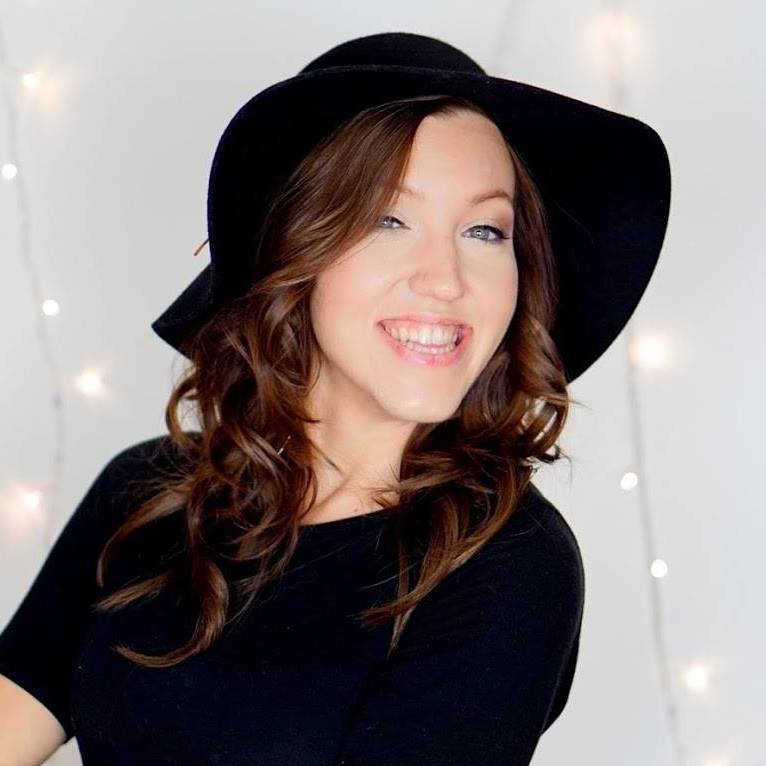 What are you working on right now?
I am working on this amazing company that we are calling The Movement Athlete. It's a fitness platform unlike anything out there that instead of focusing on fulfilling short term goals (eg.losing weight in next 8 weeks), doing the same exercise over and over again and sweating it out (which was always such a chore for me) – you focus on mastering a bodyweight skill like handstands, cartwheels, planches and levers.
We work with a multidisciplinary team of trainers and coaches, distill their knowledge into advanced algorithms and turn learning skills into a game. To achieve each move, you need to develop a number of attributes like strength, mobility, flexibility and skills in a fun gamified, step by step manner. Once you reach eg. a handstand you unlock harder and harder variations, making it a neverending journey.
This adds a completely new dimension of motivation and requires you to adopt a new approach to fitness.
We have been working on this project for over a year, built an MVP, pre-sold it and validated the market with over six figures in revenue and 40,000 athletes on our email list.
Last year we spent 3 months in the LeAD Sports Accelerator (run by Adi Dassler family – the founder of Adidas and ex-Red Bull folks) and just closing on our first seed round.  
With their backing, we are just finishing the new mobile app with over 160 new moves and we are getting ready to take it globally in the next 12 months.
There is something remarkable happening in the world of movement right now–there's a shift from work to play, from sweat to skill development, from short-term goals to getting on a lifelong journey of exploring our own bodies and what are they capable of. We have seen it in various movement disciplines gaining momentum from callisthenics, parkour, gymnastics, tricking, acrobatics and yoga.
As a company, we are on the mission to REDEFINE how we exercise. Our goal is to become a global brand that stands for a new approach to fitness and lead that shift. We are only starting with building a mobile app as our core product and soon will be adding retreats, festival, trainers certifications, ecommerce, online courses and make moving fun again.
On a side note -we are in a process of hiring OUR first marketing lead who will have an opportunity to come on board and not only lead global expansion but also will help us build an amazing remote company that uses creating environment of happiness as a way to fuel creativity and productivity.
What is your current desktop wallpaper? and why?
"Love the game" is the theme for this year. With entrepreneurship, it's really easy to lose the big picture view and get caught in day to day challenges–and there are a lot of them! Constantly having a reminder that it's a game enables me to get a bit of a perspective and just love every challenge–all the ups and downs–and enjoy the game.
Which book has shaped your life or changed the way you think the most?
I got into entrepreneurship because I saw it as the best way to make a positive impact. I also loved the idea of building cool projects with awesome people and growing. There are so many books over the years that had an impact in one way or the other but those early books had the biggest impact:
Fortune at the Bottom of the Pyramid

by C.K. Prahalad – I was really into social entrepreneurship and this book talks about sustainable business models – those that do good and make money. It discusses new business models targeted at providing goods and services to the poorest people in the world and it shows huge entrepreneurial opportunities being found among the billions of poor people 'at the bottom of the pyramid.' This book reshaped how I thought about entrepreneurship and made me believe that I can do good and do well.

The Four Steps to Epiphany

by Steve Blank – When I got into entrepreneurship, I used to sleep with this book. If you know Eric Ries

Lean Startup

book – this is the bible that the

Lean Startup

is based on. It completely shaped my approach to business.

The Daily Stoic

by Ryan Holiday – and generally stoic philosophy shaped and it still shaping my life. I read it every day.

Stealing Fire: How Silicon Valley, the Navy Seals, and Maverick Scientists are Revolutionizing the Way We Live and Work

by Jamie Wheal and Steven Kotler

– This is the latest impactful book I've read, which is the sequel to

Rise of the Superman

(really reccomend reading!)

The big idea in

Stealing Fire

is about accessing the extraordinary states of consciousness for creativity, productivity, innovation, flow and spiritual awakening and how Google, Silicon Valley Founders and Navy Seals are using it already.
How do you start off your day — aka what's your morning routine?
Depending where I am – I usually crossfit or exercise at 6.30am. Then, I head to a coffee shop. There, I just follow the simple routine of:
Journal for 5 minutes  – just to get my thoughts out of my head

Write 10 things you are grateful for

I listen to the recording of my vision for the year + some affirmations. This is very special to me as this is something I record myself for myself. On the recording, I paint the vision of what is happening at the end of the year, where I am, what I am doing and anything that I want to achieve. There is something very powerful about seeing that vision every day – it keeps me focused, motivated, excited and it times of doubt, there is me from the future telling me: things are going to be okay.
After that, I just look at my 30 day goals and weekly goals and get to work! 🙂
What is one thing you do to get motivated?
I don't think there is a single thing. I am very growth & impact-driven. When I am thinking about my goals, I am thinking about who do I need to become to run a multimillion dollar company, live on my own terms & make an impact. The vision of creating something of value from scratch with people I love excites me. The idea of living the life we love while doing that motivates me.
I believe we all have very unique strengths and talents and we come here to use them to make this world a better place. So for me it's always a question: how can I use my talents to do more?
What made you smile today?
My boyfriend Amar is probably the biggest single source of my smiles every day 🙂 He always make sure we don't take life too seriously and have fun.
What is something you think everyone should try at least once in their life?
TRY:
Psychedelics – When taken in the right environment with the right people and preparation, this is one of the single most powerful things that had an impact on my life. Rather than doing it to have fun, it's really about exploring your place in the universe and who you are.

Vipassana – A 10-day silent meditation retreat. I did it twice and every time, it was life-changing.
What is one skill or hobby you've been meaning to learn but haven't had time for?
Flying a plane has always been very high on my list!
List 3 simple things in life that make you really happy:
Deep connection

with other humans that we share this journey on – especially having experiences together, being  vulnerable, supporting each other and having each other's back

Moving my bod

y -it makes me feel so powerful, so alive, and I love seeing the progress on different skills

Building a company and seeing our products affect people's lives

– Nothing, absolutely nothing makes me more happy than talking to and seeing testimonials from our customers. They are the sole purpose of our existence: to create the experiences that change their lives.

Seeing my team

working hard yet having an adventure

of their lives working for us  – nothing makes me happier than seeing human potential being fulfilled vs being stifled.
What is the best thing that you have done, just because you were told you can't?
Sp many of those. I think especially being a girl you hear that so much more often. One was being told that I CAN'T have nomadic lifestyle if I want to build a SERIOUS, FUNDED, Silicon Valley startup. I had people roll their eyes when I would talk about that and tell me that we will really struggle with raising money. I am on my way to prove that we can have both – an amazing life filled with adventure that will fuel our financial success and innovation, because we focus on happiness as a key to productivity and creativity.
What is your favorite coworking space and why?
I don't have a specific place. I love working where I am surrounded by friends with an inspiring view and somewhere I can take a lunch break to go on a quick adventure in nature.
If you had the opportunity to spend a week or month in another country to be your office of the week/month, where would you go?
We just did New Zealand for two months and it was amazing–most productive and creative I have been in a long time. Next, I am looking at South of Europe, like Montenegro, and later South America.
Biggest item on your bucket list at the moment?
Build a multimillion dollar company with an amazing remote team and have the time of our lives while doing so.
As a Digital Nomad/Entrepreneur. If you were stranded on a deserted island, what three things would you have and why?
My laptop – of course
The Daily Stoic ebook
Journal – reflecting is probably the most powerful personal growth tool I have
Tell me something you have never told anyone else.
Behind the scenes of every person there is a lot of ups and downs – the struggles that you don't see.
Here are some of mine you usually wouldn't hear about:
For years I struggled with eating disorders and fought low self esteem. I managed to lose a lot of weight. I still struggle sometimes.

I had a head injury that left me for a week in coma after a mountain bike accident

I got divorced when I was 26

I didn't get to university on my first try in Poland

I spent years in therapy

I pretty much fucked up a pitch  at one of the startup conferences – my voice was shaking so much
I am still alive, grateful and loving every day 🙂
What was your first job? Has it shaped where you are today?
My parents did not have money to support me when I was going to university. I moved to Scotland when I was 18 on my own with 100 pounds in my pocket when most of my friends had everything paid for. I also hardly spoke English.
I spent the next 3 years at university working more than going to university – mostly at the bar, on function, waitressing and finishing shifts at three in the morning.  I didn't care because I knew it was just a means to an end.
But these jobs were an important part of who I am right now. It gave me a strong feeling of how life can be and how badly I DON'T want it to be like that. I think it's so important to experience struggle and hurdles to know that you will never go back to that, no matter what. You know like the "power of broke".
What's your favorite part about coworking?
So many things but my favorite think will be sharing that adventure with other people. I love people. I love that we can get together and do a work sprint, laugh, exchange knowledge and help each other out. We are in it together.
Building things, standing for yourself, developing confidence – it all can be very lonely – but coworking enables us to connect with an amazing group of people who, just like you and me, are trying to create, build , contribute and live this amazing, purposeful life.
I am so grateful for the opportunity to travel, meet and work with so many smart individuals. We truly live in an incredible world.
What is your go to pump up song?
Can't think of any, but this song has been my recent favorite!
Anything else you would like to add?
If you are a founder making over six figures a year and want to connect with other founders on a similar journey and take your business to the next level  – check out the Volcano Retreat.