Sarah Lugo, originally from Central Florida, currently lives in Chicago where she runs her own consulting and digital marketing management agency, VisibilityGuru.com.
Here you get to learn about Sarah, what has shaped her career and what inspires her.
What are you working on right now?

My business is consulting and digital marketing management at VisibilityGuru.com where I help startups and small businesses get more visibility online.
Is there one book that has shaped your life or changed the way you think?

The Giver by Lois Lowry. I think I read it in fifth grade and it really set the foundation and understanding of conformity vs individuality. I definitely did not realize that at the time though.
What's your favourite quote?
"All good things are wild and free." by Henry David Thoreau
 How do you start off your day — aka what's your morning routine?

Get ready, COFFEE, write in my Five Minute Journal, read the Skimm, respond to text messages from the night before (I'm early to bed, early to rise).


What is something you think everyone should try at least once in their life?

Scuba diving. We truly have another world beneath the surface! Finding Nemo is real, when I am underwater I am always thinking of people who need to also experience the thrill of it.  
What is one skill or hobby you've been meaning to learn but haven't had time for?

Getting fully fluent in Spanish. I'm the only one in my family who is not.

List 3 simple things in life that make you really happy:
Scenic Views

Friends

Manicures

Name someone that has made an impact in your life and why?

There are really too many to count!
What is the most rewarding thing you've ever done?
Teaching Kindergarten in Thailand. Seeing first hand the impact and growth of 30 small humans was the coolest most rewarding experience.

What is your favourite coworking space and why?

Hubud, it's in the middle of Bali next to a sacred monkey forest and a rice field. What more can you ask for? However, if you stay long enough, you will realize that the sweet spot of that town is the Outpost Coworking community.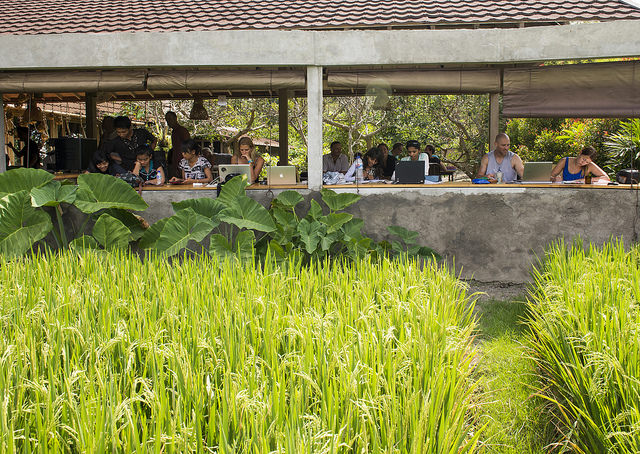 When people come to you for help, what do they usually want help with?
Advice on how they can grow their online presence.


What is the biggest item on your bucket list at the moment?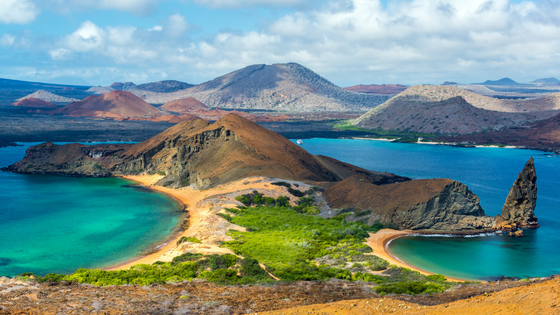 Patagonia or Galapagos Islands, hands down.


How do you maintain a sense of work-life balance?
Two things. I turn notifications off on my phone. It's not a major game changer but it helps, more than you'd think. I also time block non-work things like drinks with friends, sleep, and exercise in my calendar so that they aren't neglected.
Name one skill you think everyone should have or learn?
Meditation. Even if you don't learn how to do it, learn about it. It can teach you how to respond instead of react, Buddhist thought, and also a way of understanding that life is constant change, ebb and flow.
What's the most spontaneous thing you've ever done?
I went traveling in Southeast Asia for 3 months and did not return to the USA for almost 3 years.
Tell us about your first job? Has it shaped where you are today?
My first real job was working for the Obama campaign in 2012. It shaped me to understand teamwork, work ethic, and grassroots.
What is your favorite part about coworking?
Meeting new, unique, and interesting people!
What is your go to pump up song?