Kyla is a lover of language. Originally from Chicago, Illinois, Kyla Gardner is an author who recently finished her first novel and is now at work on her second. As a former journalist, Kyla is dedicated to seeing projects through to fruition. She is also a huge fan of animals and desserts–along with a really well-written sentence. Want to know more about this wordsmith? Read on!

What is your current desktop wallpaper? and why?
I honestly just have one of the super plain ones that come pre-loaded onto my Mac. Customizing my desktop background sounds like something I'd do to procrastinate…so, thanks for giving me the idea!
Which book has shaped your life or changed the way you think the most?
That would have to be Deep Work by Cal Newport. It helped me get of social media and stop doing fake work (or what Newport calls "shallow work:" busy work that doesn't advance my deepest goals but makes me feel busy and important.) Writing is hard, but it's the deep work that I absolutely should be doing each day.
How do you start off your day — aka what's your morning routine?
I've experimented with different morning routines but most often return to simply a cup of hot coffee and opening my laptop.

What is one thing you do to get motivated?
I've got another book recommendation here: The War of Art by Steven Pressfield. It's an easy read with a lot of wisdom about facing Resistance: the forces that keep you from doing that thing that's most important to you. It's easy to pick up, read for a minute and put back down feeling inspired.
What made you smile today?
The sun on my skin! I'm from Chicago, where a gray winter lasts about six months, so any day with sunshine is a good day to me!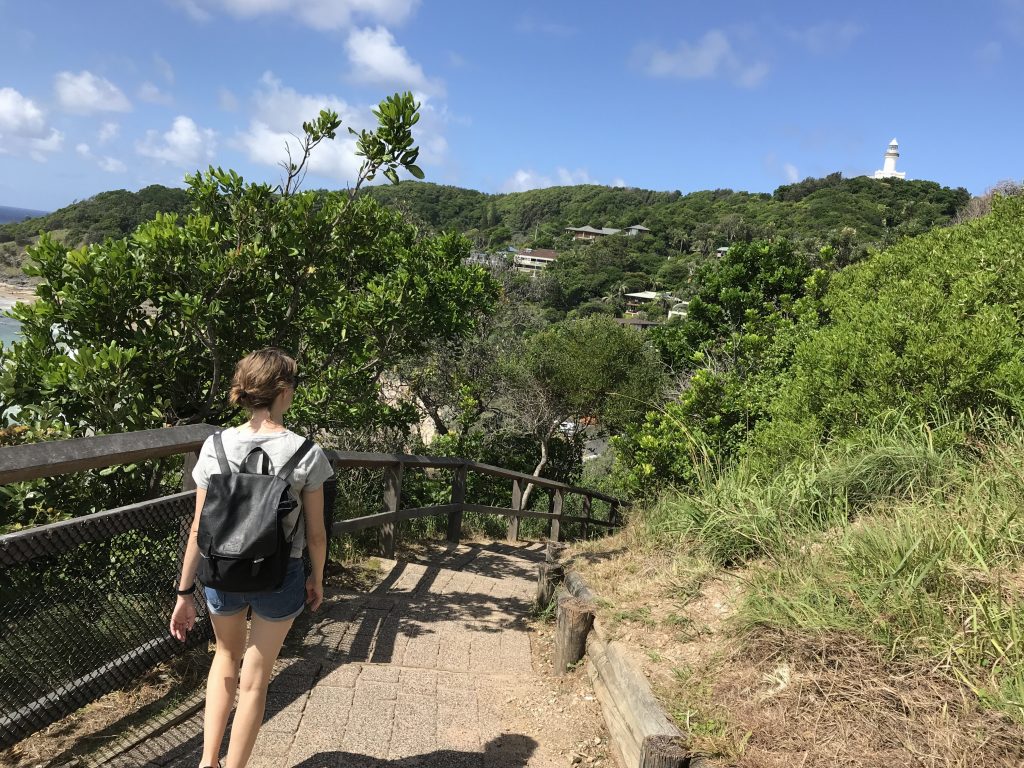 What is something you think everyone should try at least once in their life? Or name one skill you think everyone should have or learn?
Everyone should learn the art of finishing. I know so many people with so many great ideas, but their projects will never come to fruition. It's a skill I'm still developing, too. I encourage everyone to finish that project that scares them.
What is one skill or hobby you've been meaning to learn but haven't had time for?
I have constant FOMO because there are so many fun things out there to learn and not enough time to do them all. I've recently taken up figure skating but traveling through tropical countries doesn't necessarily lend itself to such a hobby. I have the time but I need the ice!
List 3 simple things in life that make you really happy:
* Petting strangers' dogs
* Reading a really, really good sentence
* ice cream
What is the best thing that you have done, just because you were told you can't?
Quit a job I really didn't like!
What is your favorite coworking space and why?
I just visited the Austin Bouldering Gym in Texas, and it's the coolest co-working spot I've ever been to. It's the world largest bouldering gym, but happens to have a bunch of indoor and outdoor desks for laptop jockeys to hang out in-between climbs, too.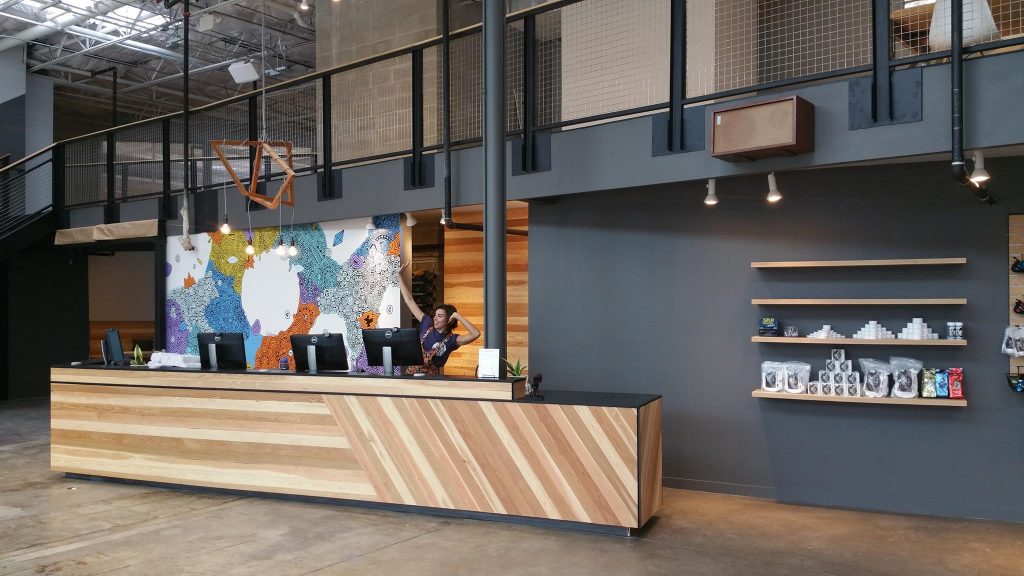 If you had the opportunity to spend a week or month in another country to be your office of the week/month, where would you go?
Since I'm currently traveling, I have this opportunity! I was just in Byron Bay, Australia and loved the chilled out vibe and surf culture. I want to revisit it for sure.
Biggest item on your bucket list at the moment?
Attending the Olympics in person! Hoping to make it to Tokyo for the summer games in 2020.
As a Digital Nomad/Entrepreneur. If you were stranded on a deserted island, what three things would you have and why?
Good wi-fi, my laptop, and tons of SPF.
What are the podcasts you're listening to right now and why?
The podcast that's been essential to helping me build my business has been TropicalMBA.

I also recommend The Journey for people wanting to take nontraditional career paths, Story Grid for fiction writers, and Switched On Pop for people whole love pop music.
What was your first job? Has it shaped where you are today?
My first job was as a cashier at a hardware store. I learned that in customer service, whether someone is having a good day and friendly or a bad day and mean is often not about you, but about them.
Any advice for your previous boss?
He definitely doesn't need my advice! I will take any opportunity I can to thank him for his support on my entrepreneurial journey, though.
What's your favorite part about coworking?
I didn't realize how much I'd miss having a built-in social network from my job. Coworkers can make the best friends, and though I was excited to leave my job and start working for myself, the first thing I missed was the community. Having a social network (in-person, not Facebook!) is so important. I'm glad I started working for myself out of KoHub in Koh Lanta, and met some awesome people to chat to each day and explore the island with.
What is your go to pump up song?
I'm really digging Love on Me by Galantis at the moment. It's a great jam to get pumped for the day.
Anything else you would like to add?
Whatever that thing you're afraid to go do right now is…go do it!