Meet Kaila Krayewski, a Canadian who decided to make the move from the great white north to the tropical island of Koh Phangan, Thailand, almost six years ago. During Kaila's recent years on Koh Phangan, she has started a successful writing agency and house for writers called The Content Castle that has become a thriving community for writers to work hand-in-hand. Read more about Kaila's story, here:
What are you working on right now?
At The Content Castle, we are working on garnering more interest in our residency program, which is ideal for those who want to gain knowledge and writing experience but don't have much money. If accepted into our program (prospective applicants can apply here), residents get a private or shared room, 2 meals a day, access to all our facilities including fibre-optic WiFi, our lovely reading and writing spaces, our sea-view and mountain-view balconies, our writing workshops and more.
We have recently opened up another room, so we have more capacity than ever at seven bedrooms.
What is your current desktop wallpaper? And why?
It's the standard mac backdrop – I just got a new mac in December and I've been too busy to bother changing it!
Which book has shaped your life or changed the way you think the most?
A Short History of Nearly Everything by Bill Bryson – made me realize how much I don't know and will never know and to narrow my focus so I don't waste my life trying to know everything!
What is one thing you do to get motivated?
Meditate on my intention.
What made you smile today?
How excited my dogs got ahead of their walk. It's amazing how small things can be so thrilling.
What is something you think everyone should try at least once in their life? Or name one skill you think everyone should have or learn?
Dancing – any kind of dance that makes you want to move will do!
What is one skill or hobby you've been meaning to learn but haven't had time for?
 Speaking Thai
List 3 simple things in life that make you really happy:
1. Nachos
2. Good red wine
3. My fiance.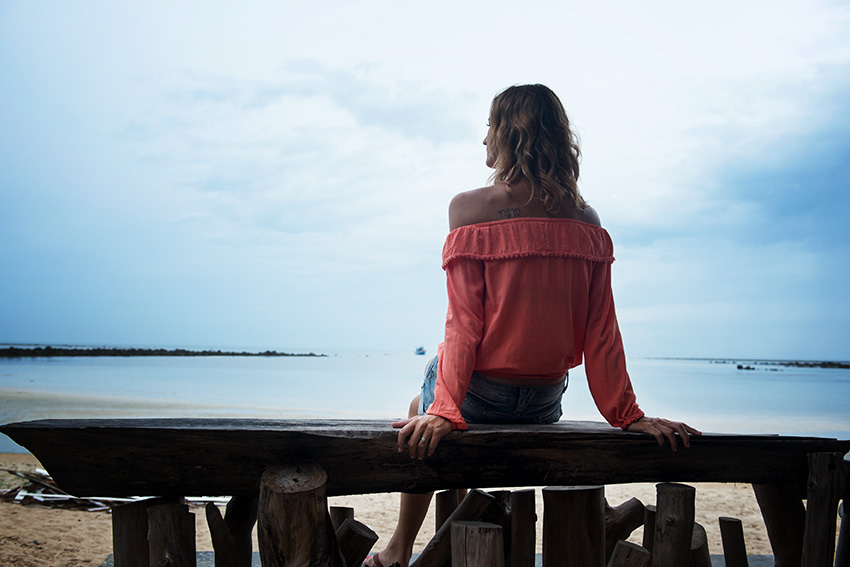 What is the best thing that you have done, just because you were told you can't?
Quit my job and move to Asia.
What is your favorite coworking space and why?
The Content Castle…because it's my baby, but also because it's a beautiful space for writers, and I've never seen anything like it (hence why I created it).
If you had the opportunity to spend a week or month in another country to be your office of the week/month, where would you go?
What is the biggest item on your bucket list at the moment?
To give a TED talk.
As a Digital Nomad/Entrepreneur. If you were stranded on a deserted island, what three things would you have and why?
My Kindle loaded with books, a solar-powered battery charger, and a first-aid kit.
What was your first job? Has it shaped where you are today?
Working at my Dad's gym. I'm still into health and fitness, and could still give a killer spin class!
Any advice for your previous boss?
If I could pick which previous boss (who will remain unnamed – and no, not my Dad!), I'd advise him to get a mental check-up and take up meditation because he was a douche with a temper (another reason I chose to work for myself)!
What's your favorite part about coworking?
The energy and wisdom that comes from a brainstorming sesh.
What is your go-to pump up song?
Conga – Gloria Estefan