Josh is dedicated to improving the lives of others. As an internet entrepreneur with a background in SEO, affiliate marketing and e-commerce, Josh Sabourin is originally from San Diego, California. Alongside his passion for surfing and reading, he has been currently working on growing his currently online business (SIBOSurvivor.com), which helps people who live with gastrointestinal illnesses. Learn more about Josh's great work for others, here!
What are you working on right now?
I am currently growing my business SIBOSurvivor.com. I am in the middle of filming a cooking course to help people learn the basics of a healthy diet to manage the illness and show them how to make simple and gut-friendly dishes using Thai flavors.

My next projects will include sourcing and creating custom herbal products like teas, tinctures and other herbal medicines that can help the gut as well as developing my own elemental diet formula.
What is your current desktop wallpaper and why?
My current desktop wallpaper is a quote by Henry Ford on a black background with a bookshelf which says, "Thinking is the hardest work there is, which is why so few engage in it." I believe this statement to be true and find that the people who change the world, create great things and live great lives are the ones who partake in thinking and thinking differently.

Most people in the world don't know how to think and I strive to get better at thinking and learning. This quote is a reminder for me to set aside time each day for thinking and reading.
Which book has shaped your life or changed the way you think the most?
A few books come to mind: the Bible, 4-Hour Workweek by Tim Ferris, Zero to One by Peter Thiel, Rich Dad, Poor Dad by Robert Kiyosaki and Sharon Lechter and Walden.
How do you start off your day — aka what's your morning routine?
Hot tea, light breakfast (brown rice and almonds) and around 45 minutes of either reading or my thinking exercise.
What is one thing you do to get motivated?
Think about my why and visualize the trials and tribulations I went through as a young kid to stick to my calling.
What made you smile today?
Trying to communicate with a Thai person using my Thai language skills and a little bit of english. Getting lost in translation and smiling.
What is something you think everyone should try at least once in their life? Or name one skill you think everyone should have or learn.
They should try surfing.

One skill everyone should learn is how to reframe a negative situation into a positive one.
What is one skill or hobby you've been meaning to learn but haven't had time for?
Getting better at dancing
List 3 simple things in life that make you really happy:
Surfing, reading, good friends and family, working towards goals
What is the best thing that you have done, just because you were told you can't?
Being an all-conference college baseball player and growing my current business to where it is. Lots more to come.
What is your favourite coworking space and why?
Punspace, it's close to my apartment in Chiang Mai, has multiple locations around the city, and is a productive environment that's open 24/7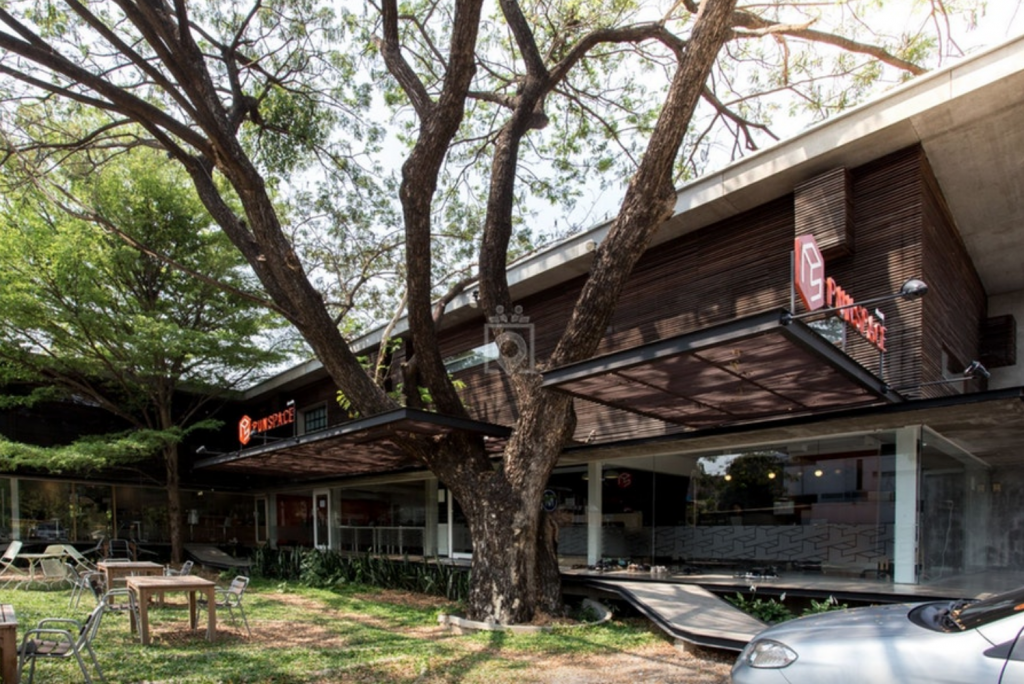 If you had the opportunity to spend a week or month in another country to be your office of the week/month, where would you go?
Japan
Biggest item on your bucket list at the moment?
Partake in a tea ceremony in Japan and surf in all the best beach spots around the world.
As a Digital Nomad/Entrepreneur. If you were stranded on a deserted island, what three things would you have and why?
– inflatable raft and paddle to paddle to a nearby island
– satellite phone
– giant box matches
What are the podcasts you're listening to right now and Why?
Smart Passive Income, Tim Ferris Show, and How I Built This.

All great entrepreneurial podcasts which interview smart people about how they grew their businesses.
What was your first job? Has it shaped where you are today?
Selling Cutco Cutlery. Yes, it was the best first job I could have gotten. I learned to sell, cold call, face fear and improve my public speaking and social skills.
Any advice for your previous boss?
Focus more on motivating, inspiring and getting the team together to work towards a shared goal that has purpose instead of just trying to improve revenue numbers. When you are trying to build a bigger company with lots of employees people need to care about what we are trying to accomplish.
What's your favorite part about coworking?
Freedom and meeting other entrepreneurs.
What is your go to pump up song?