As an avid travel photographer, serial entrepreneur, and author, Jf Brou has traveled to over 40 countries and lived in five. After helping 15,000+ exchange students travel and enjoy one of the biggest student parties in the world, Rep Your Flag Festival, Jf is passionate about empowering 19 to 24-year-olds live their best lives. Read more about Jf's many achievements in our latest feature.
Kindly give a quick introduction about yourself.
I'm a travel photographer, serial entrepreneur, and author of two books, Exchange Your Life and Become Your Best Version. I'm an advisor for several small companies and I've traveled to 40+ countries and lived in five.
I did one exchange abroad in Milan and one in Paris. Since 2011, I helped 15,000+ exchange students travel the world through InterStude, my Bus Tour Operator. I created one of the biggest exchange students party in the world, the Rep Your Flag Festival.
Everything I do is related to empowering the 19 to 24-year-old while promoting core organizational values, entrepreneurship, self-development, and life-changing travel experiences.
How do you start off your day, a.k.a. what's your morning routine like?
Win the morning, win the day. My goal is to build momentum while taking care of my body, mind, and soul. It's 'me' time, and the goal is to block all distractions. I don't check my phone or emails and messages till 10 a.m. I go to the bathroom, brush my teeth, make my bed, meditate for 20 minutes, do yoga stretching for two minutes, and do a bodyweight workout for 20 minutes. I take a cold shower, get dressed, eat breakfast, and read a morning journal on gratitude, affirmation, and thoughts monitoring. I then sit down to do my 'one thing' for three hours to push forward my monthly goal.
Which book has shaped your life or changed the way you think the most?
Books find you when you most need them. Throughout the years, many books have helped me move toward my next level or to even pivot toward a more significant path. I will always give high recognition to the books that led me to dozens of other books of self-discovery, such as The Four-Hour Work Week, The Power of Now, The One Thing, and Think and Grow Rich.
List three things in life that make you really happy.
Meditating, dancing, and hugging people. I used to be committed to my professional success where all my time, thoughts, and even my relationships were linked to my business until I burned out after failing a massive project.
Now, I'm working very hard on satisfying my seven life dimensions on a daily basis (personal, job, business, finance, spiritual, physical, relationships). These seven things make me very satisfied at the end of the day. Happiness is not an emotion but a state of mind; you need to tune in to the right frequency and recalibrate it while having a balanced life that you are enjoying with full presence, one thing at the time.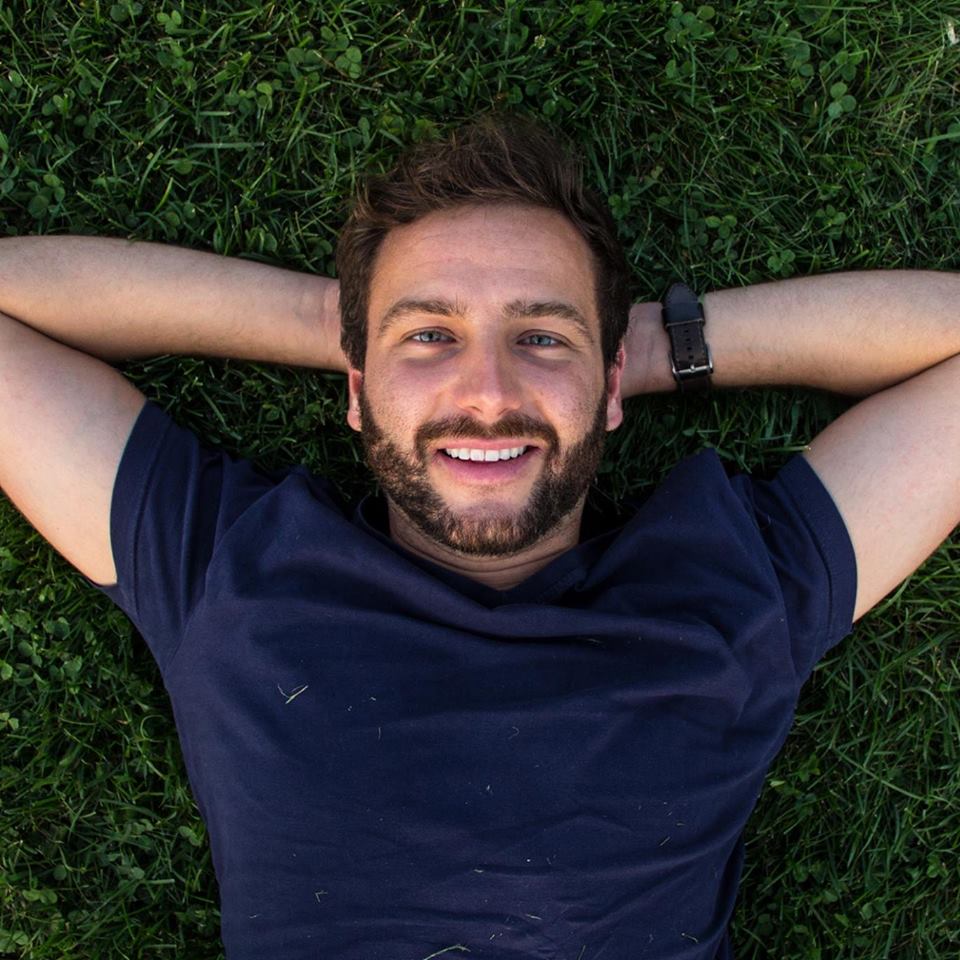 What project are you currently working on?
I'm preparing the launch of my second book, Become Your Best Version, on Kickstarter. It's a workbook for 19 to 25-year-old Bachelor's degree students, and it contains 55+ pages of exercises to explore yourself and visualize a magical life.
How did you get the idea or concept for the business?
A senior administrator in my university invited me to his office to thank me for my involvement. It was during this friendly conversation that I had a flash—the kind of flash that changes your life forever. We were talking about how great is to do a semester abroad in Europe with all the associations and organizations uniquely for exchange students. Together, we asked ourselves why there isn't an organization like that in Montreal or not even a simple students association at my university. Her reaction when I asked that question got me thinking so deeply in that moment in time. It was then that I knew I wanted to create an organization that would change the experience of exchange students coming to Montreal.
How do you advertise your business?
The best marketing in the world is word of mouth coming from an extremely uniquely branding and good service. We also focus all our marketing efforts on having a strong community with communication channels for them and free cultural weekly events.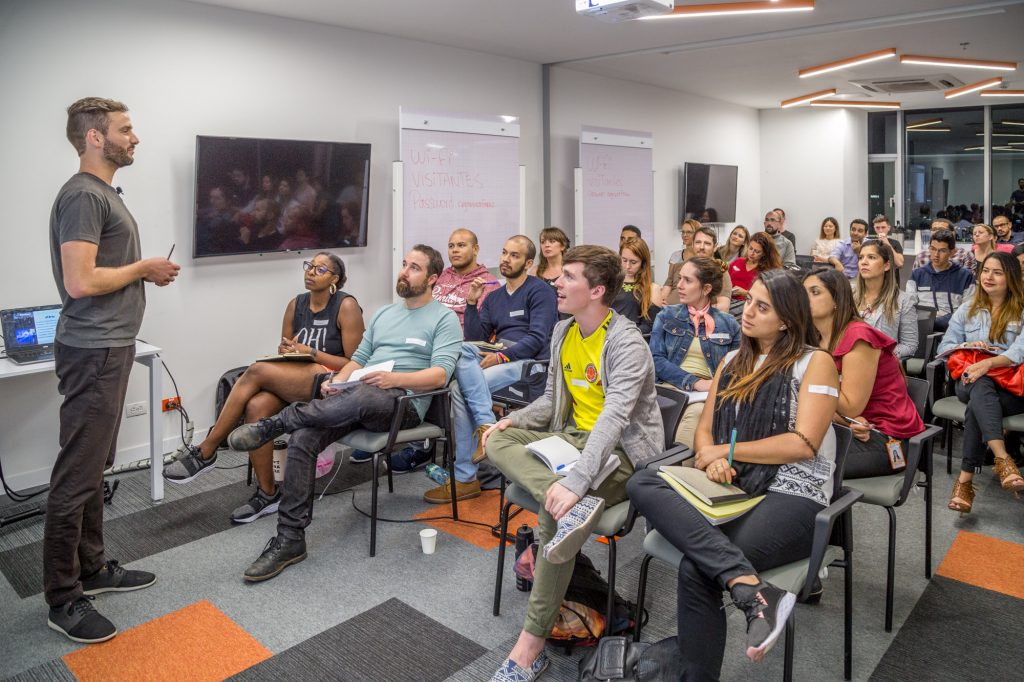 What is the most rewarding thing you've ever done in 2018?
Putting my business on the side and going deep on a spiritual journey. I moved to Colombia and attended all spiritual experiences I had a chance to, including an Ayahuasca retreat, 10-day silent retreat, yoga retreat, water ceremony, Temazcal, smoking DMT, doing LSD in nature, Reiki, and more.
To what do you attribute your success?
Never giving up over eight years and always searching for what I was missing to make it to the next level.
What is your favorite coworking space and why?
In the last three years, I've been running my business remotely. From moving country to country, I had the chance to try 35+ coworking places. My favorite space was the one I where deeply connected with the small community that were highly active in weekly useful events.
How has coworking space impacted your business?
It allowed me to minimize risk and have more freedom. I used to have a very big office, where the three-year commercial lease weighed so heavily on the monthly survival costs of the business, which brought so much stress. Now, the whole company is remote where members work from where they want, combining coworking places, coffee, and homework.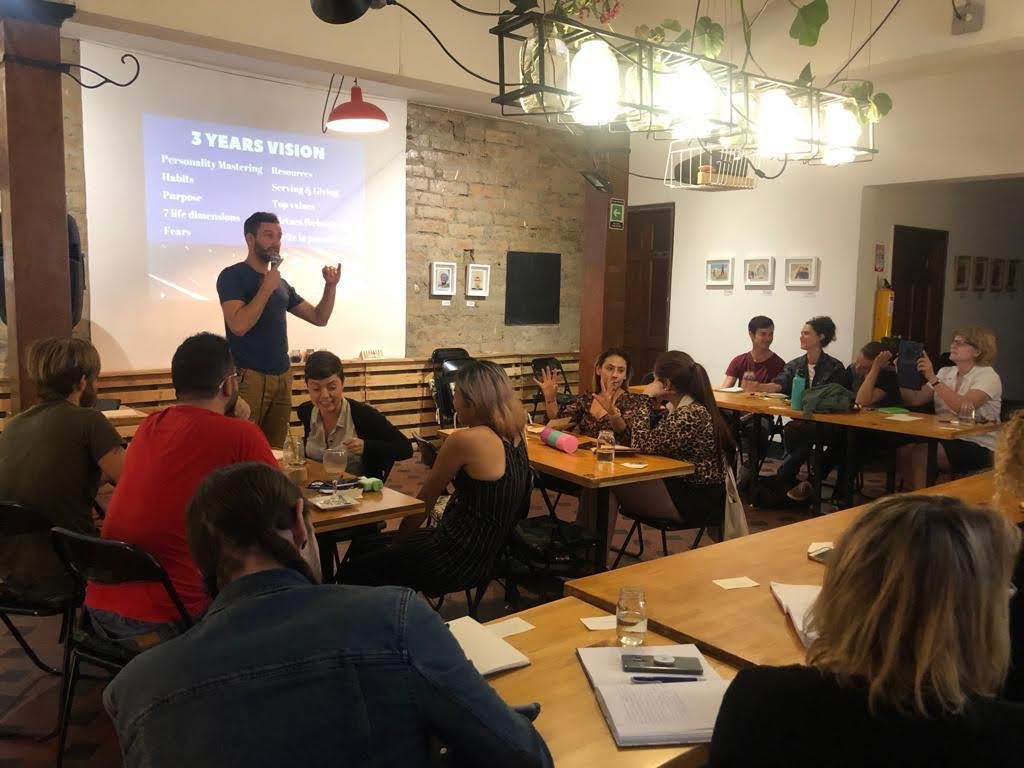 What are your 2019 goals, personal and business?
For my personal life, I want to live more and have more human connection immersion experiences. I want to reach an advanced level at Salsa, push my spiritual journey to the next level with a 14-day dark room retreat, and a one-month monk life in a monastery in India or Nepal. Finally, I want to explore new hobbies like playing the Ukulele.
For my professional life, I want to keep it as simple as possible since I now know it won't satisfy me much. I want to publish my second book and third book, Be The Experience. with no expected outcome.
What are the podcasts you're listening to right now and why?
I used to be addicted to podcasts. I listened to all of the most famous self-development ones, and then I realized over time that it was a form of escape and distraction. It's the same thing with books—after a while, you realize that it's all the same content being repeated or reframed. The best advice I was ever given was to choose one skill you want to improve and focus on it for four months. Gather two to three books, one podcast, articles, and videos on the subject while practicing the skill with repetition on a daily basis using the Kaizen principle.   
What is one piece of important advice you would like to leave with our readers?
Stop searching in the outside world to satisfy your cravings. Start the journey of exploration within, eliminating all cravings and aversions toward total peace.

What is your go-to pump up song?
I've stumbled on songs that stick with me for one to two weeks and I put them on repeat. At the moment, I'm listening a lot to Bachata while I work to improve my dancing skills.