Jess not only believes in her work, she believe that she was chosen by her ideas to bring them to life. In giving life to her passions, Jess is on a trailblazing mission to make a successful living out of her best qualities and skills. Originally from Toronto, Jess Genevieve Brown is an aspirational personal branding thought-leader, motivational speaker and inspirational mentor. To learn more about her path, read her story!
What are you working on right now?
I'm working on launching a Personal Branding program and a web series. The web series will document and track the creative process of going from zero subscribers to influencer status. It's called Making JGB (that's me!), and it aims to create a roadmap for other hardworking inspired individuals who have what it takes to become knowledge-based influencers.
What is your current desktop wallpaper? and why?
Standard Mac backdrop because when I'm on my laptop I'm getting shit done and not too fussed about what's going on behind my panes of focus.
Which book has shaped your life or changed the way you think the most?
The most?! Oh boy. That's too big a question for me to break down right now. I can tell you about the most recent book that had an impact on me… Big Magic by Elizabeth Gilbert. It's about the nature of inspiration and how ideas come to life. It shares great insight into the attitudes, approaches and habits we can develop to better indulge in our creative selves and make magic happen.
One of the parts that tickled me had to do with the notion that "maybe ideas choose YOU so that you can bring them to life. Maybe you have a certain something that can breathe a particular type of life into them." I realize this isn't pragmatic but it touched me on a personal level. I've been working on my passion project (Make Yourself) for over 10 years now and it never ceases to leave me… it has followed me everywhere I have gone and has shape-shifted with me over time. I like to think it's following me and has chosen me to bring it to life because I have something special that will make it unique. I am learning to harness my creative abilities, and I faith that one day I will make magic and bring this creative endeavour to life!
"Creativity is a crushing chore and a glorious mystery. The work wants to be made and it wants to be made through you."
How do you start off your day — aka what's your morning routine?
My morning routine is an important part of every day. I wake up, drink hot water with lemon, meditate for 10 minutes with an ice mask on for eye de-puffing (gotta tend to puffy eyes!) And then I do stretching and floor exercises for upper and lower body, shower and have muesli with soy milk (sometimes I mix things up with a spinach and salsa omelette).
What is one thing you do to get motivated?
Get moving! I sit in front of a laptop for more hours in a day than I like to admit. It's easy to get distracted or to lose focus. I find I need to literally shake things up and go for a run or do some music inspired cardio to get my blood flowing and re-invigorate my focus/creative energy.
What made you smile today?
I am catsitting in Bangkok (digital nomad lifestyle FTW!)… I awoke to my new friend Bojack sitting on my chest purring and nuzzling my face. As someone who is often on the move, I can't have pets of my own but I take great pleasure in being able to travel and step in to take care of pets who would otherwise be left alone for long periods of time.
What is something you think everyone should try at least once in their life? Or Name one skill you think everyone should have or learn?
Adaptability. If there's anything that's guaranteed in life, it's change. There will always be change! Learning to embrace change and to adapt to new settings, situations or surroundings is infinitely valuable. Try solo travel. Step outside of your comfort zone <– that's where the action happens. The ability to adapt directly correlates with our ability to learn and grow. You CAN do it but you won't know this until you do!
What is one skill or hobby you've been meaning to learn but haven't had time for?
I have a list! The list has two columns: 'personal/professional'. On the personal side, I'm working on getting stronger so I can start practicing some breakdancing impressive poses and holds to throw down on the dance floor. On the professional side, I really want to hone my editing skills. It's a skill I feel I need to outsource right now because it takes me too much time to achieve on my own and I don't have the know-how to create the results I envision in my mind. If I can get the technical elements locked down then I can better develop my creative editing skill set.
List 3 simple things in life that make you really happy:
What is your favorite coworking space and why?
I used to be a community manager for a coworking space in Melbourne, Australia called Inspire9. Although the job didn't turn out to be what I hoped it would, the experience of being part of a community of location independent thinkers, doers and makers inspired me to start working towards a more nomadic, entrepreneurial lifestyle.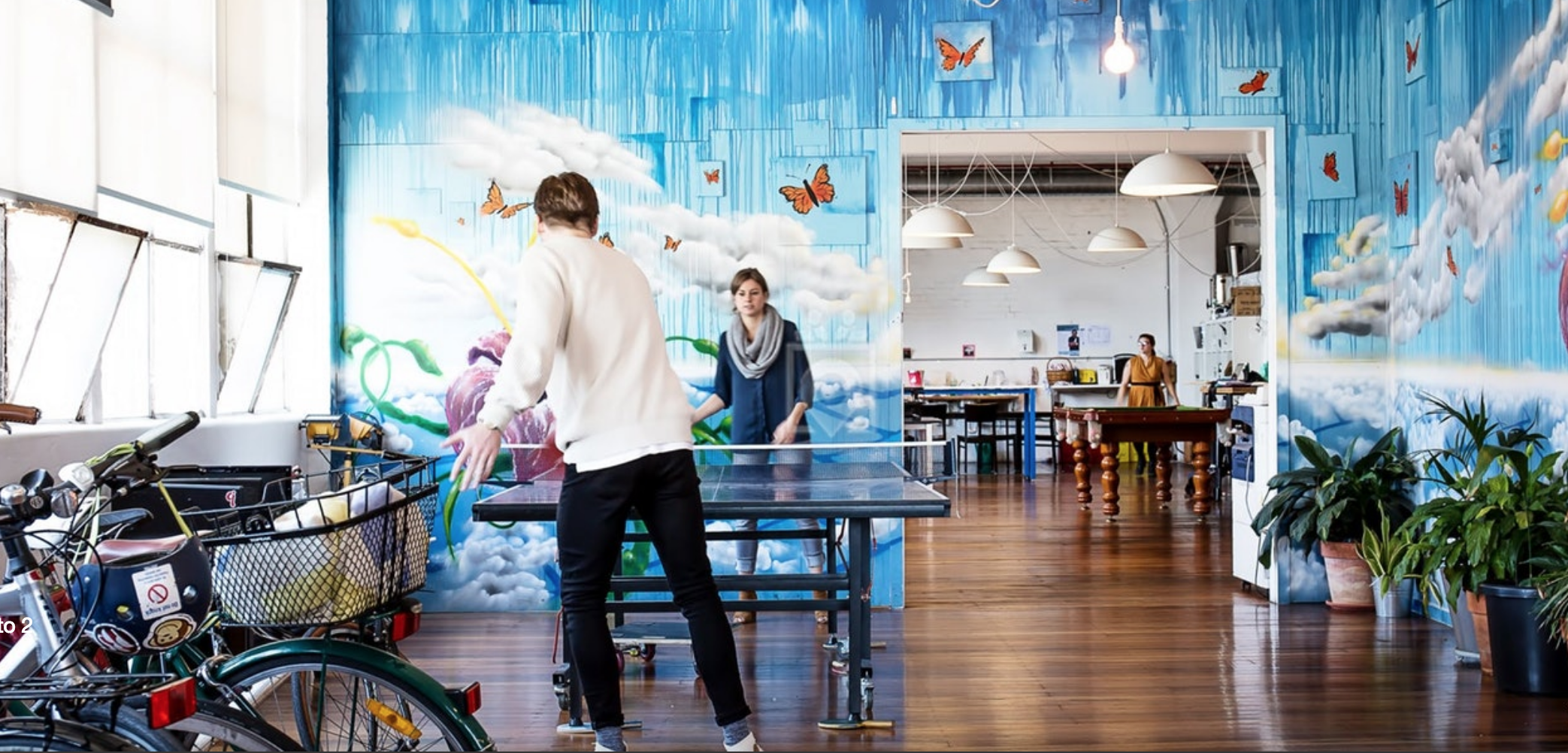 What is the best thing that you have done, just because you were told you can't?
Most of the things I have learned to do were based on being told I couldn't do them! Respectful defiance and breaking through barriers are two personal attributes I am quite proud of. I have become self-sufficient and independent; I work for myself and live a digital nomad lifestyle; I have worked through/overcome anguish that many thought would stop me from pursuing my true potential.
If you had the opportunity to spend a week or month in another country to be your office of the week/month, where would you go?
I have a list for this too! My ideal locations are near sunshine and water and have strong communities of inspired people who are creative and applying themselves towards making shit happen!
Biggest item on your bucket list at the moment?
So many things! I'll go with jumping out of a plane… there's something really cathartic and magical that happens when you combine risk and having faith that things will work out the way you hope they will.
As a Digital Nomad/Entrepreneur. If you were stranded on a deserted island, what three things would you have and why?
Notebook + pen (I carry this everywhere I go, it always helps me to sort through thoughts, release or remember). Photo album (I document everywhere I go, visual cues help to trigger extra-sensory memories). Music (I feel music, it helps to change my mindset and invigorates me when I need stimulation).
What are the podcasts you're listening to right now and Why?
So many. Too many. Gary Vaynerchuck, Beautiful Anonymous, Stuff You Should Know, Life Hacks, This American Life, IRL with Veronica Belmont, Aubrey Marcus, Modern Love (NYT), Life Design Diaries… Why? Each one of these helps me to better develop my professional and personal skill sets or they keep me grounded by connecting me with inspiring stories about real, everyday people and life situations.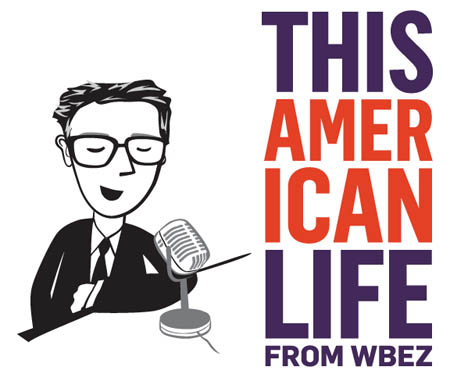 What was your first job? Has it shaped where you are today?
I have worked what feels like hundreds of jobs in my life and they have all shaped me in that I put my head down and did the required work that would get me to the next opportunity. There are always better opportunities ahead, but sometimes you have to work your way through to the next place.
Any advice for your previous boss?
Knee-jerk reactions can have a bigger impact than you may intend. Thinking things through, sleeping on it and feeling compassion make for better decision making.
What's your favorite part about coworking?
Connecting with communities of like-minded, inspired individuals.
What is your go to pump up song?
Anything by Pink! brings out my empowered singer, dancer alter ego out 😉
Anything else you would like to add?
I welcome anyone who reads this and feels compelled to get in touch, PLEASE DO SO! I'm all about connecting and building networks that allow me to help to connect others, too.
Check out Jess website and social handles: Twitter , Instagram , Facebook ,